Looking for a healthier low carb menu plan to enjoy during the holidays? Grab our Asian Keto Recipes for Chinese Thanksgiving. It's an all-inclusive Asian-American Thanksgiving meal plan; complete with appetizers, mains, sides and even dessert.
Just because you need to watch your carbohydrates or follow a diabetic diet, does not mean that you need to miss out on all the holiday food and festivities. Our Asian Fusion menu is delicious, ketogenic diet friendly, and perfect for any special gathering.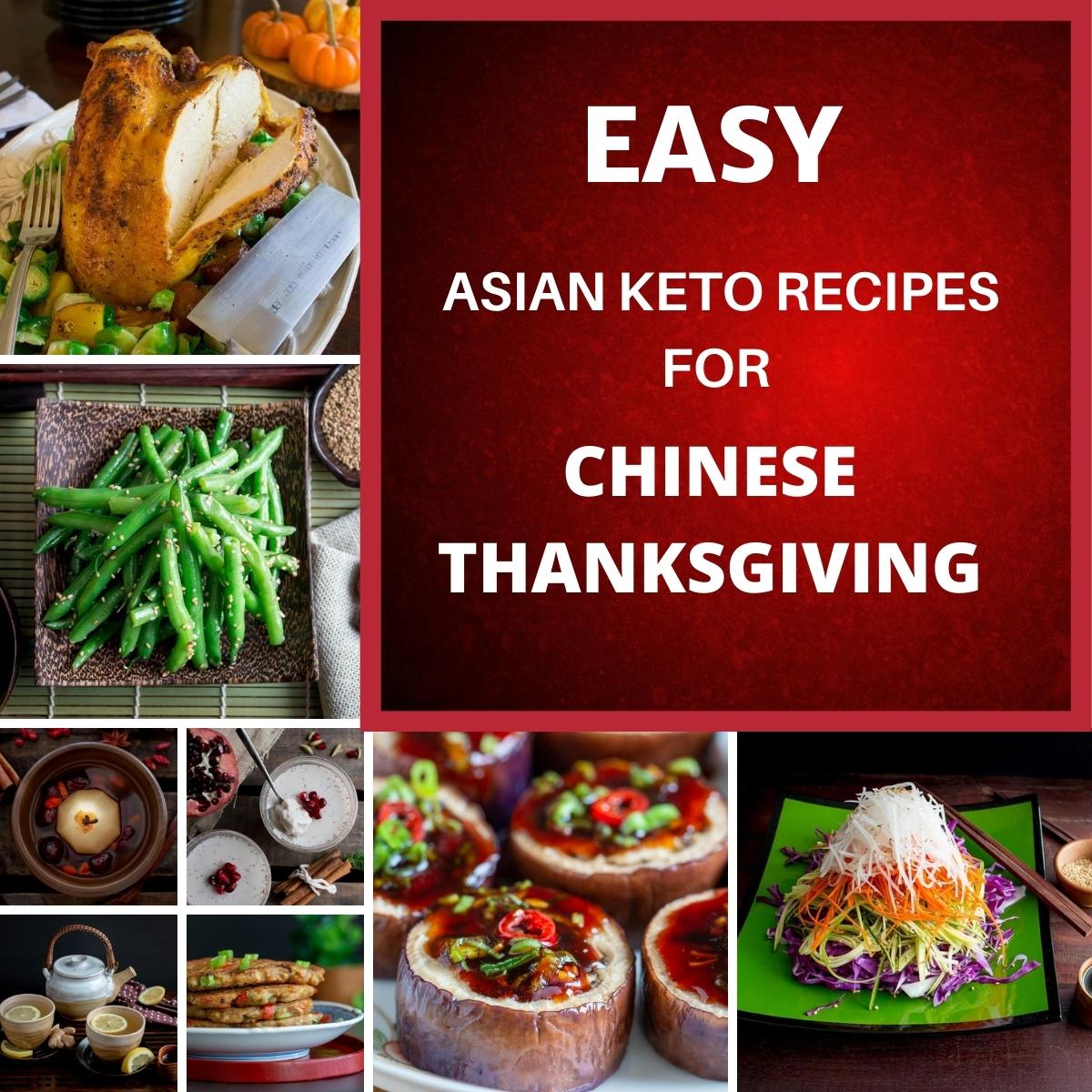 Jump to:
Do they celebrate Thanksgiving in China?
The world has become a very international place and giving "thanks" brings all of us together.
The Chinese word for Thanksgiving Day is 感恩节 (Gǎn'ēn jié).
感恩 (Gǎn'ēn) means to feel gratitude or to feel thankful.
节 (jié) translates to holiday.
快乐 (kuàilè) translates to happy.
So, if you put it all together, Happy Thanksgiving Day is 感恩节快乐! (gǎn'ēn jié kuàilè)!
Thanksgiving is not recognized as a national holiday in China or Hong Kong. However, many Chinese have lived in the US or Canada, visited or have friends living there. Many of our Chinese friends love to join in on the Thanksgiving food and festivities too, in their own special way.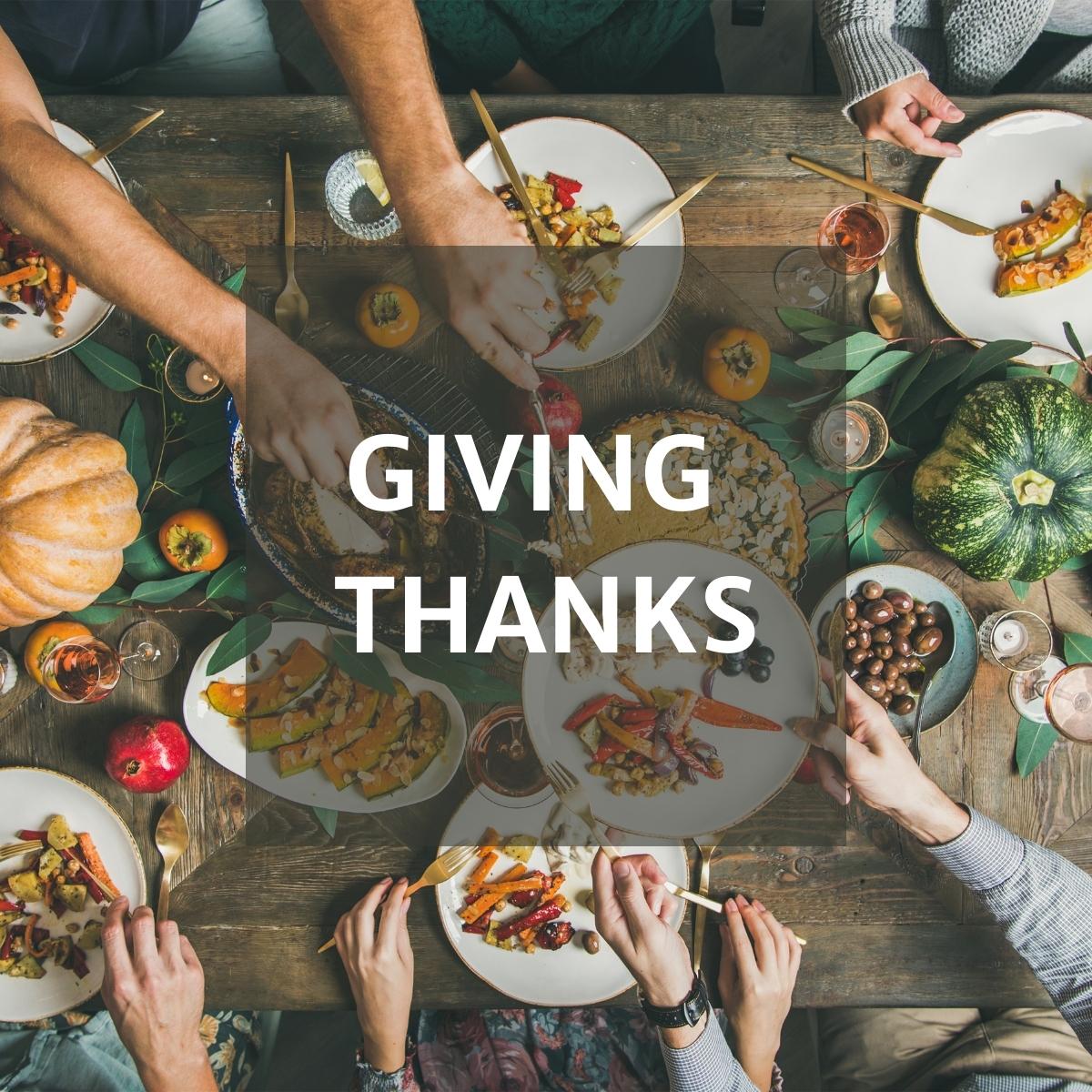 Holiday Asian-Fusion Menu
A Chinese Thanksgiving is a delicious Asian fusion meal. It's a melting pot of Asian and Western flavors combined into one. If they are living in the US or Canada, they may enjoy a whole baked turkey with Chinese spices and sauces. On the other hand, if they are without an oven, they may opt for a quick and easy stir fry or Spicy Sichuan Hot Pot instead.
In addition, many may enjoy Homemade Chinese Dumplings, French Canadian Meat Stuffing made with sticky rice, instead of bread, or even a Peking duck with pancakes as a part of the Thanksgiving meal.
Healthier Alternatives
How many of you were planning on wearing your FAT Trousers (pants) on Thanksgiving Day? You probably already know this but the average weight gain during the holidays is about 10 pounds. Crazy, right?
Wouldn't it be better to eat in moderation and enjoy the foods you enjoy all whilst enjoying the holiday season? Many of the traditional Thanksgiving recipes are very HIGH in CARBOHYDRATES. Today, we want to share with you several Asian Keto Recipes that are a little lighter and healthier to enjoy. All the flavor but low in carbohydrates. If you want to learn more, be sure to checkout our post, "What is a Ketogenic Diet?"
If you are ready to take on the challenge, come and join us for a full menu of Asian Keto Recipes for a healthier Chinese Thanksgiving.
Appetizers
You are going to love these easy Chinese style appetizers. Bold in flavors but lightened up. As you know, Asian recipes have that blend of savory, spicy and sweet flavors that we all love. If a recipe requires sugar, just replace with your diabetic friendly sugar alternative of choice to lightly sweeten.
Mains
If you have an oven you can try our roasted keto Thanksgiving turkey or whole chicken recipes. However, you can also opt to make a delicious Hot Pot and use ingredients traditionally served at thanksgiving that are sliced super thin. Try slices of low carb turkey breast, shaved Brussel sprouts, mushrooms, etc. for this Asian fusion menu plan.
Sides
Here is your chance to take the usual fat laden green bean casserole topped with fried onions and serve something light and bright instead. Asian keto recipes are fast and easy and utilize low carbohydrate vegetables.
Desserts
It is just not Thanksgiving without a sweet ending to the holiday meal. Try these lighter keto diet options. Substitute honey or sugar with a diabetic sweetener alternative of choice.
We hope you enjoyed these 13 delicious ways to enjoy an Asian Thanksgiving. Who said this needs to be served at Thanksgiving? Try these recipes for a Keto Christmas or any time you are hosting a special occasion.
LOW CARB Chinese Recipes
Did You Like Our Recipe? Leave a ⭐⭐⭐⭐⭐ rating and/or a review in the comments section below. Your feedback is always appreciated! Follow us for more delicious recipes on Pinterest, Instagram, Twitter and Facebook! Don't forget to sign up for our email list for more free recipes.
Wishing all of you a safe holiday from our family at Healthy World Cuisine to yours!