Love your liver, body and mind with these simple Eastern medicine self-care tips and meal plans.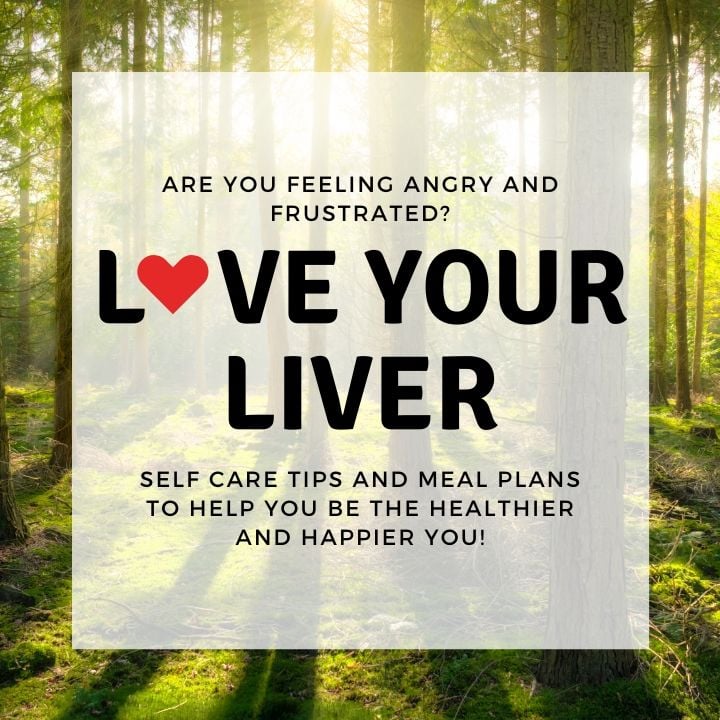 Are you feeling angry about what is going on in the world right now?
Did you lose your job?
Are you obsessed with watching the news?
Have you been eating extra junk food to comfort yourself?
Have you been checking on the status of your booze cupboard more often these last few months?
Are you completely fueled by caffeine/coffee and hoping that someone invents a caffeine drip to get us through?
Did you know that your emotions and the foods you choose to eat can harm your liver function?
Love Your Liver
Today we are going review some quick and easy self-care tips and Love your liver Meal plans to help you become the healthier and happier you.
Right now, probably like many of you, we are just downright angry, upset and feel completely helpless. This, my friends, is so bad for your liver and your health. Take a minute for yourself right now.
Take 3 deep breaths.
Breathe in through your nose and exhale through your mouth slowly and deeply.
Close your eyes if you wish.
Don't think about anything else but the breath going in and out of your body.
Can you already feel the difference? You have so much anger and frustration built up in your body right now, we need to fix that straight away, so you don't start having health issues.
In Eastern Medicine, your liver is responsible for the smooth flowing of Qi (energy) throughout your body. When your liver is functioning smoothly, physical and emotional activity throughout the body and your body is in balance and healthy. If your liver is not functioning smoothly, your physical and emotional wellbeing will be affected.
Spring Clean Your Liver
Spring has arrived. The flowers are blooming, the grass is greener and now is the perfect time to do a little spring cleaning of your liver. Springtime is an essential time to clean, renew, grow and get moving. When we think of spring cleaning, your mind might think to clean out your wardrobe closet or do a little yard clean up. However, do not forget about your liver.
According to Eastern Medicine, springtime correlates with the wood element and both the liver and gallbladder need a little extra tender loving care TLC during this time.
Are you a Heaty or a Cold Constitution?
Everyone has a different body constitution. Depending on what type of body constitution you have the treatment approach is very different. It is very common to have a complicated mixed condition as well. Yep, life is never that easy, right?
When looking at the chart below, do you generally fall into the cold (yin) constitution or heaty (yang) constitution? If you are falling into the cold constitution category, please ready Feed your Spleen; Nourish your Body post as these meal plans may be more relevant for your body constitution. However, if you have any of the heaty symptoms list below, keep on reading as this is the post for you.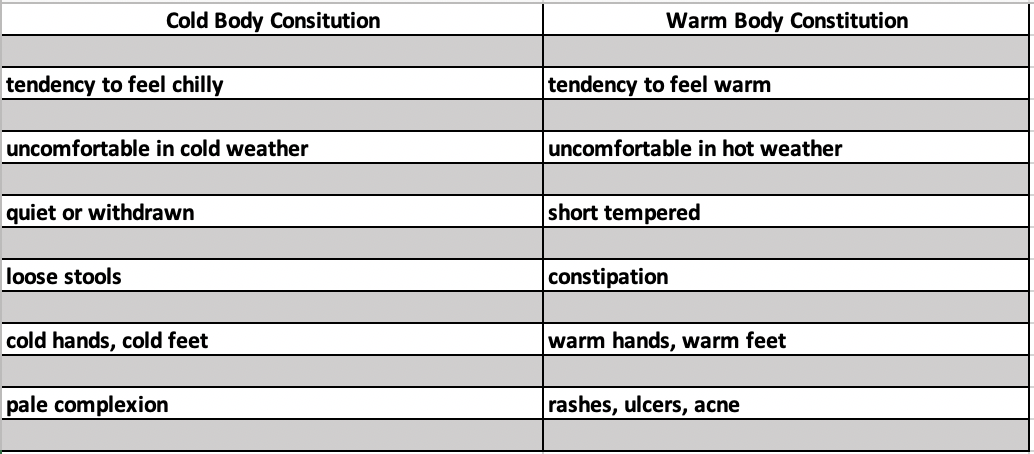 To better understand why a LOVE your Liver Diet and self-care is important to you, we are going to discuss how your liver holds many important functions in both Western and Eastern Medicine.
Table of Contents
Liver Function in Western Medicine
Liver Function in Eastern Medicine
Signs and symptoms that your liver may not be working properly
Foods that Aggravate Liver Fire
Foods to nourish your liver
Easy practices to incorporate into your life to promote liver qi happiness
Meal planning and recipes to support a healthy liver
Liver function in Western Medicine
The liver is a very remarkable organ located in the right hypochondriac region of your body and it has more than 500 jobs to do to keep your body running like a well-oiled machine. Here are some of the main functions of the liver according to John Hopkins.
Production of bile, which helps carry away waste and break down fats in the small intestine during digestion
Production of certain proteins for blood plasma
Production of cholesterol and special proteins to help carry fats through the body
Conversion of excess glucose into glycogen for storage (glycogen can later be converted back to glucose for energy) and to balance and make glucose as needed
Regulation of blood levels of amino acids, which form the building blocks of proteins
Processing of hemoglobin for use of its iron content (the liver stores iron)
Conversion of poisonous ammonia to urea (urea is an end product of protein metabolism and is excreted in the urine)
Clearing the blood of drugs and other poisonous substances
Regulating blood clotting
Resisting infections by making immune factors and removing bacteria from the bloodstream
Clearance of bilirubin, also from red blood cells. If there is an accumulation of bilirubin, the skin and eyes turn yellow.
Liver Functions in Eastern Medicine
Springtime correlates to the Wood element which corresponds to your liver and gallbladder organs. Your liver is responsible for the flow of your qi.
Qi is a life energy, or life spirit, a vital force that flows through all living things. Your liver is responsible for the smooth flowing of Qi (energy) throughout your body. When your liver is functioning smoothly, physical and emotional activity throughout the body and your body is in balance and healthy. If your liver is not functioning smoothly, your physical and emotional wellbeing will be affected.
According to the Asia Acupuncture and Moxibustion textbook (compiled by the International Acupuncture Training Centers an Acupuncture Institute of Asia on commission of the Ministry of Public Health), the main physiologic functions of the liver are…
The liver stores blood and regulates the volume of blood in circulation
Maintaining the free flow of qi
Controlling and nourishing of the tendons and manifesting of the nails.
Opening into the eye
Your liver can become stagnant or qi does not flow freely due to 1) negative emotions and stress and 2) certain food intake. In addition, when your stagnant liver condition is left untreated it can turn into liver fire rising.
Negative Emotions and Stress play Havoc on your Liver
Well, let me tell you with what is going on in the world right now, you may say you are not stressed but you are internally stressed and angry and are probably feeling a loss of control. Are we right? You might be completely pissed off at life itself right now. Completely understandable and you have ever right to feel this way! However, these negative emotions are not good for your liver.
This additional stress is causing a huge strain on your body, mind, soul and is really causing havoc on your liver qi flow. In TCM, the body affects the mind and the mind can affect the body. The body and mind must work in synchrony or it can cause an imbalance and that is when you get sick. We completely understand how you feel. We are going to help you by showing some quick and easy self-care tips and meal plans and diets do and don't, to get your liver qi flowing well.
Signs and symptoms that your liver is not working properly in TCM
Pain and discomfort sometimes in the tendons, muscles, under the ribs but it can occur anywhere along the body.
Irritability
Moodiness
Anger
Depression
Fullness in the upper abdomen
Belching
Feeling of lump in throat
Sighing
Bitter taste in mouth
Irregular periods/PMS
Signs and Symptoms of Liver Fire
More severe cases of liver qi stagnation can lead to Liver Fire. Toxins that overload the liver and increased anger can cause heat issues in your body. With liver fire you may have some of the symptoms above along with extra new symptoms like…
red, swollen or painful eyes
red flushed face
headache
ringing in the ears
dizziness
insomnia
scanty urine
tongue can be red and might even have a thick yellow coating
pulse is wiry and rapid
feeling pissed off all of the time
Dietary Practices That Are Generally Good For All Patient Types
In our post Feed your Spleen; Nourish your Body, a spleen qi diet concentrates on these dietary guidelines.
Eat whole, unprocessed foods when you can.
Warm, cooked, bland or naturally sweet foods are best tolerated by all individuals.
Avoid cold food and drinks and raw foods
Avoid overeating. Instead, eat until you are about only 70% full. Eat smaller meals.
Avoid dairy, fried foods, gluten and refined carbohydrates as these are dampening.
Foods that Aggravate Liver Fire
In our article, Introducing the Five Energies of Food by Cindy Mai (Root and Spring) we discussed that there are cold, hot, warm, cool and neutral types of foods. The liver is weakened by spicy, greasy and heavy foods, excessive caffeine and alcohol. The best choices for someone with a liver Qi stagnation would include cooling, bitter and sour foods. At the end of this article, we are going to share with you diet tips and a Love your Liver meal plan to keep your liver running like a well-maintained machine.
Alcohol
Deep fried foods
Coffee
Spicy foods
Red meats and lamb
Sugar
Cinnamon
Garlic
Ginger
Onions
Leeks
Horseradish/ wasabi
Shrimps/prawns
Chocolate
mustard
and others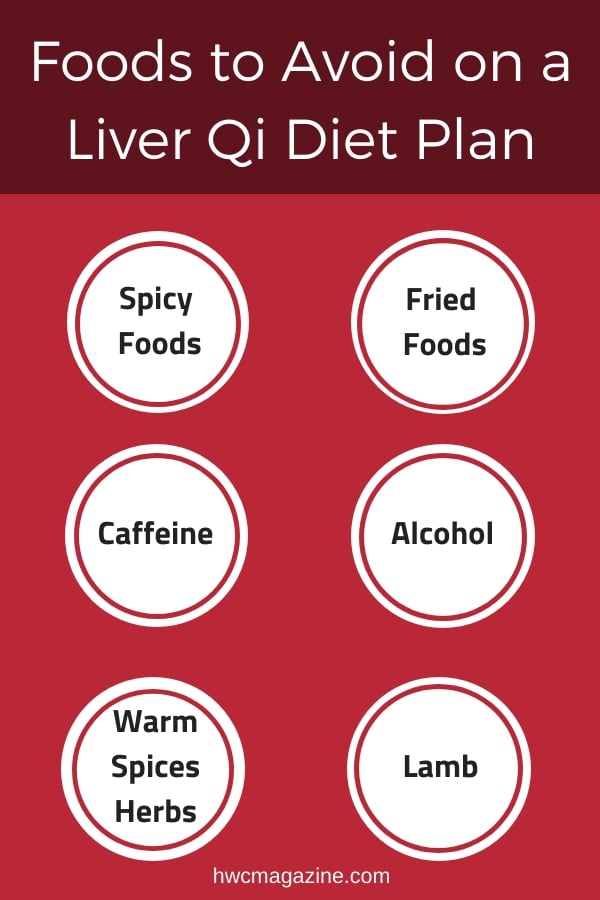 Foods to Cool your Liver Fire
Water with fresh Lemon
Bitter Greens (dandelion, radicchio, escarole, arugula, kale, spinach, etc.)
Cucumbers
Melons
Mung beans
Fish
Lightly cooked and steamed vegetables
Poached foods instead of pan fried
Celery
Burdock root
Tofu, soy and tempeh
Spirulina or microalgae
Chrysanthemum tea
Bananas
Neutral Foods That All Body Constitutions Can Enjoy
Cabbage
Carrots
Cashews
Corn
Figs
Grapes
Lemon
Olives
Oysters
sweet potatoes
regular potatoes
pistachios
beef in very small portions
pork
duck
oats
rice
How to Cook for a Family with Multiple Body Constitutions
If one person in your family has a cold constitution (ie; spleen qi deficiency and a blood deficiency and dampness) but others have a heaty constitution (liver fire) then you need to cook with balance. For example, you can wait and add the chilis, ginger, garlic or heaty cinnamon to a recipe after you take out a portion for them. You may consider eating more recipes from the neutral foods sections that are fine for all to eat. If you want to eat a cooler food item (example lettuces) stir-fry it up. Add a little ginger and garlic at the end for the person who has a cold constitution. Moderation is the key and not too much of any one type of food type.
Easy Practices to Incorporate Into Your Life To Promote Liver Qi Happiness
Your liver does not like it when you hold in your anger and emotions and let them pent up inside. Here are some simple tried and true self-care tips you can do safely and productively to get your head and emotions straight. These work for us and do not cost a dime and you have everything in your house to start doing it today.
Start a journal
Get out your feelings on paper. This is not a journal about what you ate that day and your events but instead write about your fears. Put your pen to paper and write about whatever the heck is pissing you off. Don't hold back. Feel free to use any adjectives you need. Go ahead and get it out. Don't let anyone read it except for yourself. It is freeing. The pen will show you the way to release your anger, fear and loneliness. There is no one else that can do this for you. You have to be responsible for your own emotions and keep them on track.
Activate your Liver Qi with Acupressure Massage Points
A popular treatment mode for helping to reduce stress and anger, with Liver Qi Stagnation, is known as the "four gates." The four gates are the right and left side acupuncture points Liver 3 (Tai Chong) located on the foot and Large Intestine 4 (He Gu) located on the hand.These four acupuncture points may enhance the circulation of Qi and blood throughout the body and have a calming and can help with pain. It is free and only takes a minute or two, so you might as well give it a try. (Exclusion: Acupressure is not suggested for pregnant patients)
Large Intestine 4 (He Gu) is located on the padded area of your hand between the thumb and index finger, between the first and second metacarpal bones. Massage this point with your thumb on the top and your index and middle finger on the other side and massage and press down and squeeze firmly. You will do this on both hands for approximately 30 seconds to a minute. You need to do this very firmly and press down really hard for it to work. The more liver stagnation you have the more tender the area may be. It may be a little uncomfortable for a moment, but the positive effects are well worth it.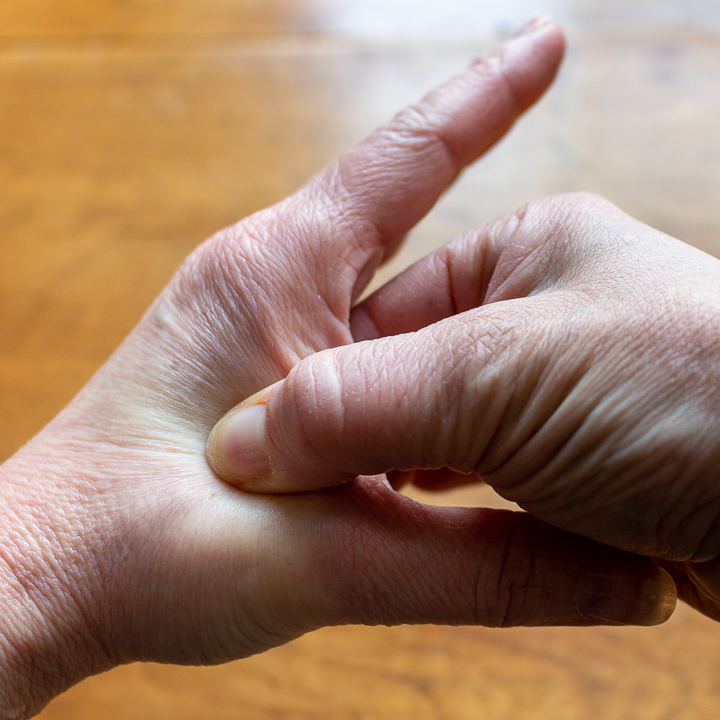 Liver 3 (Tai Chong) is located in a hollow on the top of your foot below the gap between your big toe and the next toe, between the 1st and 2nd metatarsal bones. To stimulate this point, place your heel in the juncture between the bones that attach to the large and second toes and gently knead the point for approximately thirty seconds to a minute. Then switch sides to stimulate Liver 3 point on your other foot. Once again, you need to do this firmly and it may be uncomfortable but that means you are doing it correctly and your qi may already be stagnate and need to be released. You may also activate Liver 3 with using your thumb and fingers like you did for liver 4 but sometimes people have a difficult time bending over and reaching, so the foot method is easier.
Exercise and Movement
Have you ever watched a dog get up first thing in the morning? What is the first thing they do? Dogs do a big stretch and a downward dog position. Your body and your organs love you when you safely and gently stretch, stand up straight and allow your organs to move freely in your body. Exercising (especially cardio, yoga, Tai qi – but don't overdo it and exhaust yourself) Walking, if you do not have underlying conditions that prevent this, is an easy, cheap and way to get moving gently and also clear your head. If you can walk outside and do a little forest bathing and be around greenery, there have been studies that shown this has a very positive effect of people's mental health.
Breathing Exercises and Meditation
Take a minute out 3-4 times a day to do cleansing breaths or whenever you feel stressed. This breathing exercise is a quick and easy way to get your qi flowing. Breathe in through your nose slowly and deeply and then exhale out though your mouth slowly. Let your shoulders relax. Close your eyes, if you wish. Do this breathing exercise 3 times in a row. You can do this absolutely anywhere and no one even has know that you are doing it.
Avoid the Wind
It is just like your mama told you. Cover your head and neck or you will catch a cold or draft. The one environmental effect that liver dislikes is wind. According to NIH, wind is the strongest exogenous factor in winter and spring. When your body defenses are lowered due to the wind, its defensive capabilities are weakened, causing a mismatch in the opening and the closing of the pores in the entire body, leading to the invasion of other pathogenic factors causing diseases with symptoms such as a headaches, fever , runny nose and cough. Stay strong and well by covering your head and chest in the spring. It may seem warmer outside but the stress that the wind puts on your body is not good for it.
Stop stressing and do something to fix it
Turn off the news. Watching the news non-stop is toxic and will drive your blood pressure through the roof. Instead, make yourself a list of things that need to be done to fix the situation you are in. Plan it out. Be creative as you are smart. Reinvent yourself. Look for other opportunities. Look to future, even though your future may be unknown. Your brain needs to understand that there is a way out of this stagnant situation, and you are taking actionable steps to meet those goals. Be realistic as your goals and strategies need to flex along the way.
Meal planning and Recipes to Support Liver Heat and Liver Fire
Liver heat/ Liver Fire may leave the body feeling hot and sweaty, thirsty, constipated, odorous wind and stools, burning of the anus area after bowl movement. You may also have anxiety, red eyes, red face, emotional rages, headaches, vivid dreams, ulcers in the mouth or tongue, cold sores around the mouth. Some individuals may have red tongues with a thick yellow coating on the tongue, rapid pulse, heart burn and dark or yellow urine.
A heaty body constitution enjoys cooling, neutral, bitter and sour foods. However, all body constitutions need to first take care of their spleen and that means eating nourishing warmed and easy to digest foods. As you remember, there are five total energies of food: cold, hot, warm, cool and neutral. Even though we say cool foods, we are not referring to the temperature of the item but it's but the effects they generate in the human body.
Unless your digestive system is running absolutely like a well-maintained engine, we would still recommend you minimize cold chilled foods, ice, raw foods as this is basic self-care for everyone. Below is a list of different recipes that are either neutral or cooling in nature. Neutral foods are good for all body constitutions whether you are heaty or cold in nature.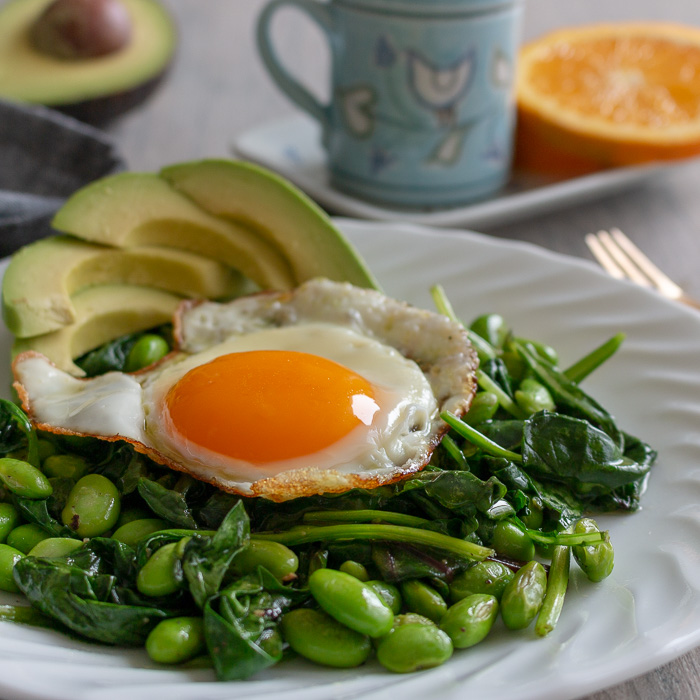 Breakfast Ideas
Spicy Tofu Scramble (hold the chili, garlic and ginger as these are warming)
Sautéed Greens Breakfast Salad
Quinoa Fruit Salad (hold mango as these are warming. Instead opt for berries)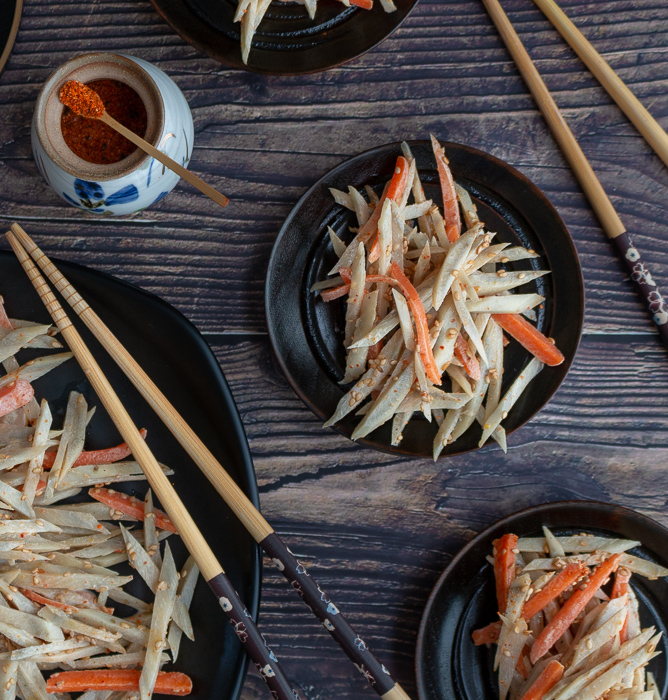 Lunch Ideas
How to Cook Tasty Gluten-Free Job Tears (hold chili, and reduce the garlic and ginger as they are warming, instead increase the amount of cooked green vegetables)
Sesame Burdock Root Salad (hold the chili pepper garnish)
Wasabi Mayo Crab Onigirazu (hold the wasabi)
Lemon Diakon Radish Refrigerator Pickles
Thai Grilled Watermelon Salad (hold chili peppers)
Heirloom Tomato Cucumber Salad
Tutti Fruitti Kale Salad and Citrus Honey Dressing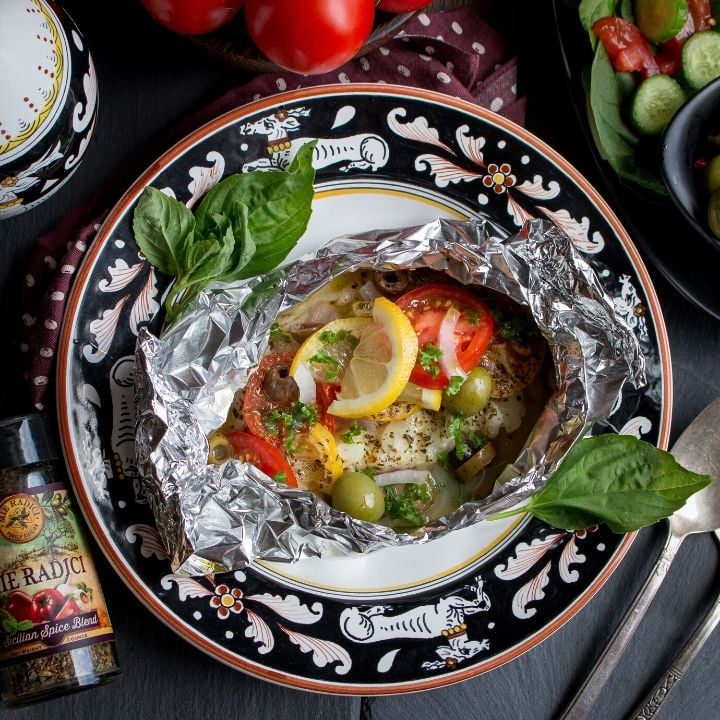 Dinner Ideas
Grilled Swordfish with Summer Vegetable Crab Salsa
Soba Noodle Salad with Yuzu Dressing
Vegetable Tofu Ricotta Lasagna (reduce garlic and onions in recipe as these are warming)
Veggies in a Blanket with Red Pepper Pesto
Easy Pork Shiitake Mushroom Stir Fry
Mediterranean Red Snapper Packets
Stir Fried Crab with Chinese New Year Cake
Dessert Ideas
Chinese Pear Dessert Soup (hold the cinnamon and star anise as these are warming)
Love Your Liver; Self Care and Meal Plans was written by the Healthy World Cuisine Team with over 25 years' experience working in the medical field. Bachelor of Science of Nursing, Clinical Educational Coordinator, Nursing Supervisor and Diploma in Acupuncture.
Hungry For More? Subscribe to our Newsletter and follow along on Facebook, You Tube, Instagram, and Pinterest for all the latest updates.
Disclaimer: The contents of this website are for informational purposes only and do not constitute medical advice. The Content is not intended to be a substitute for professional medical advice, diagnosis, or treatment. Always seek the advice of a physician or other qualified health provider with any questions you may have regarding a medical condition. Never disregard professional medical advice or delay in seeking it because of something you have read on this website.
In the event of a medical emergency, call a doctor or 911 immediately. This website does not recommend or endorse any specific tests, physicians, products, procedures, opinions, or other information that may be mentioned on the Site. Reliance on any information provided by this website is solely at your own risk.