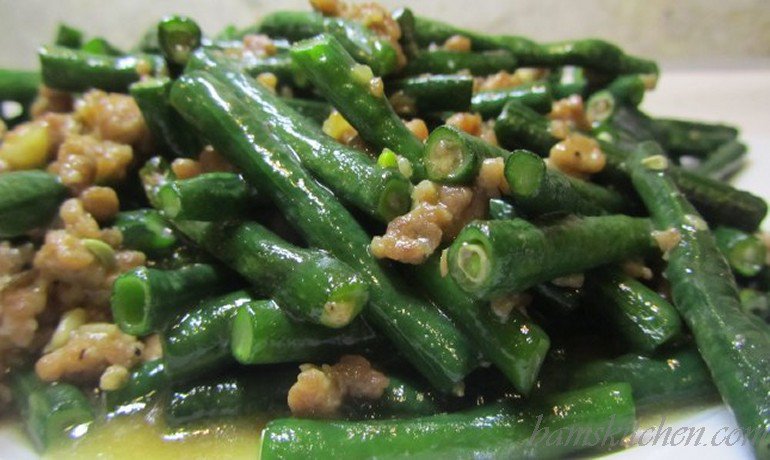 The "Support the Garlic Cause Polls" are in and here are the results...
60 percent of our foodie friends use 1-2 garlic heads a week
20 percent of our foodie friends use 2-3 garlic heads a week
20 percent of our foodie friends use 3 or more garlic heads a week.
However, not all of my dear foodie friends have voted yet and I am most certain we will see a change to the bell-shaped curve once their votes are in. If you did not get a chance to vote the polls are still open please visit here to cast your vote.
How much garlic do you use in one week?
Speaking of dishes that would definitely change the ecosystem or at least skew the results to the bell-shaped curve of the Garlic poll results, please visit these websites for some super yummy dishes from my foodie friends...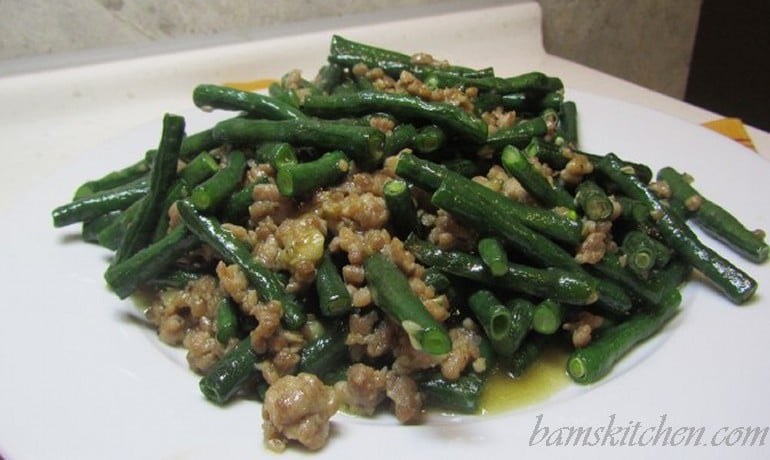 My dear friend Ray from Wok with Ray, describes his chicken adobe as using a "truckload" of delicious garlic. I am thinking that now already my bell-shaped curve on the garlic cause is shifting to the right. Please check out 
http://wokwithray.net/wwr/2012/04/pan-seared-chicken-adobo/
 Ray makes so many lovely dishes from the Philippines and his step by step recipes always make it easy to follow.
Please take a moment to meet Ann from Sumptuous Spoonfuls. She recently posted a lovely garlic boboli bread. Just hot out of the oven dipped in a little olive oil, this bread is sure to be a crowd pleaser. http://sumptuousspoonfuls.wordpress.com/2012/04/30/italian-garlic-pizza-crusts/
Here is one of my new foodie friends from Mama Miyuki Easy Pantry she most recently posted Vietnamese Fried Lumpia http://cookingwithmamamiyuki.wordpress.com/2012/04/30/vietnamese-fried-lumpia/.  Please note she uses 2 cloves of garlic this only serves 2 adults or 1 hungry teenage boy. I can't wait to read more of her other Indonesian Recipes.
Food is my Life, Jasline living in Singapore, uses 4 cloves of garlic in her Zha Jiang Mien. Jasline is really creative on both ends of the spectrum with her lovely baked goods but my favorite is her savory cuisines. http://foodismylife.wordpress.com/2012/04/13/zha-jiang-mien/
Last but certainly not least is Korena who is currently living in Victoria, BC.  http://korenainthekitchen.com/  A big thank you to Korena for sharing this great tip on how to peel a whole head of garlic in less than 10 seconds. A must view for all of us garlic lovers. http://www.saveur.com/article/Video/video-How-to-Peel-a-Head-of-Garlic-in-Less-Than-10-Seconds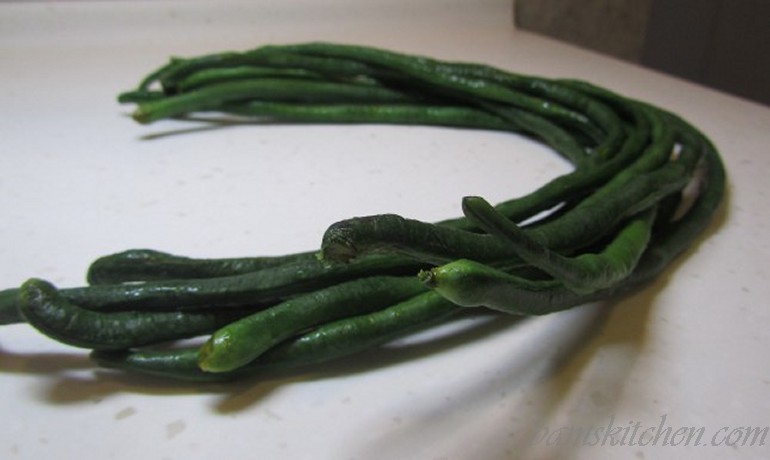 Bam's Kitchen would not be Bam's Kitchen without a recipe you can make quick, with little fuss, and one that even your teenagers will enjoy.  Shirley Vilan and I have made this recipe many times together in Bam's Kitchen before.
Chinese long Beans are a vegetable native to warmer parts of southeast Asia. However, if you can't find them in your Asian market then you can substitute regular green beans.  This long vegetable according to Wikipedia, Vigna unguiculata  is a legume cultivated to be eaten as green pods. It is known as the yardlong bean,bora, long-podded cowpea, asparagus bean, snake bean, or Chinese long bean. Despite common name, the pods are actually only about half a yard long.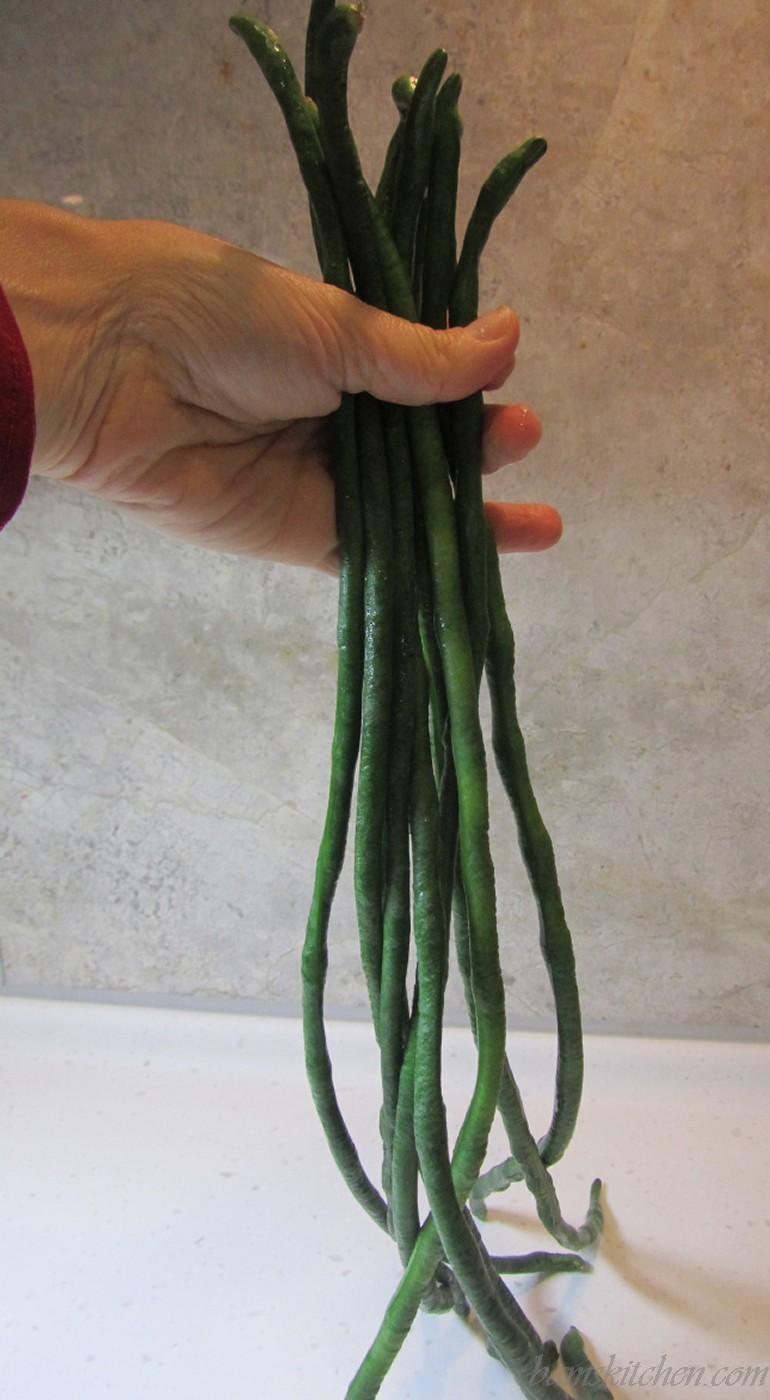 Chinese Long Beans and Pork is a delicious 15 minute wonder. Lovely Asian flavors, crisp long beans with of course just a little garlic to support the garlic cause.
Chinese Long Beans and Pork
Recipe adapted from Shirley Vilan
Serves 2 adults or one hungry teenager as a snack
1 pound fresh Chinese long green beans (substitute with regular fresh green beans)
1/2 pound ground pork
1 tablespoons of finely chopped spring onion
Salt and white pepper, to taste
1 teaspoon cornstarch
1 tablespoon light soy sauce (substitute Tamari sauce for gluten-free)
1-2 tablespoons Chinese rice wine (I used Shao Xing Rice wine but you could use substitute dry sherry)
1 teaspoon sesame oil
1 tablespoons oil (olive, canola, coconut- that can hold up high cooking temperatures) Peanut oil is also a great choice one but I never know who might have an allergy to this, so I avoid.
1 tablespoon chopped fresh ginger
2-3 minced garlic cloves (support the garlic cause)
1 teaspoon granulated sugar, or to taste (if diabetic can substitute for sugar alternative or stevia)
2 tablespoons chicken broth (I used gluten-free vegetable broth)
1 teaspoon sesame oil
2-3 tablespoons Abalone Sauce (If you have a gluten allergy, do not add)
2 teaspoons of water (cook the beans)
Step 1: Wash Chinese long beans thoroughly. Cut off ends and discard. Cut Chinese long beans into 2 inch length strips and set aside.
Step 2: Place ground pork in a medium bowl and mix with  spring onions, salt, white pepper, cornstarch, soy sauce, sesame oil. Set aside.
Step 3: In a separate small bowl combine sugar, chicken broth and abalone sauce. Set aside
Step 4: Heat up your wok to high heat. Add oil, ginger and garlic and cook until slightly aromatic. Add your pork mixture and cook until golden brown. Take out pork mixture, set aside and keep warm.
Step 5: Add Chinese long beans and add 1-2 teaspoons of water and put over a lid just for a few seconds to steam slightly (Chinese long beans are much firmer than regular string beans).
Step 6: Remove lid from wok and add the pork mixture and stirfry quickly.
Step 7: Add the sugar, chicken bouillon and abalone mixture to the pan and quickly stirfry.
Step 8: Serve Chinese Long Beans and Pork with a side of rice and enjoy the garlic buzz.