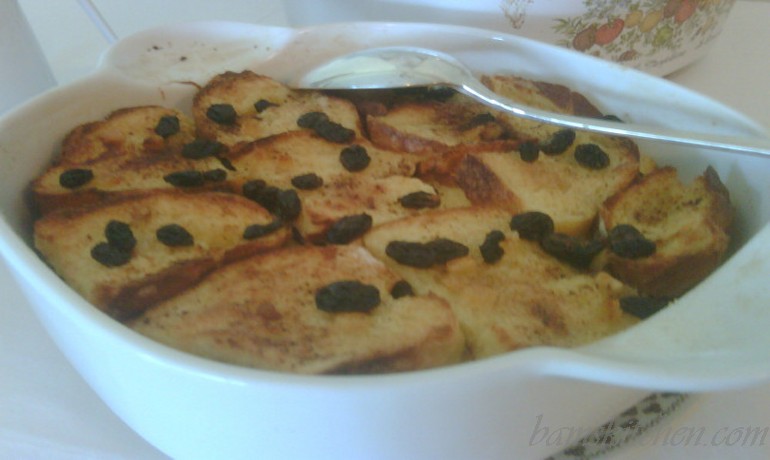 A hats off to dear Angela for hosting the December International Cooking Club of Hong Kong with her famous British fare. We enjoyed a delightful demonstration of how to make Beef in Guinness with Pickled Walnut, apples and cabbage side dish and of course her infamous easy rich bread and butter pudding. Cooking together is always fun but the taste testing part is hands down my favorite part of the experience. I want to apologize deeply as the photos were taken with my blackberry phone and really do not do the dish justice, but trust me this dish was quite lovely.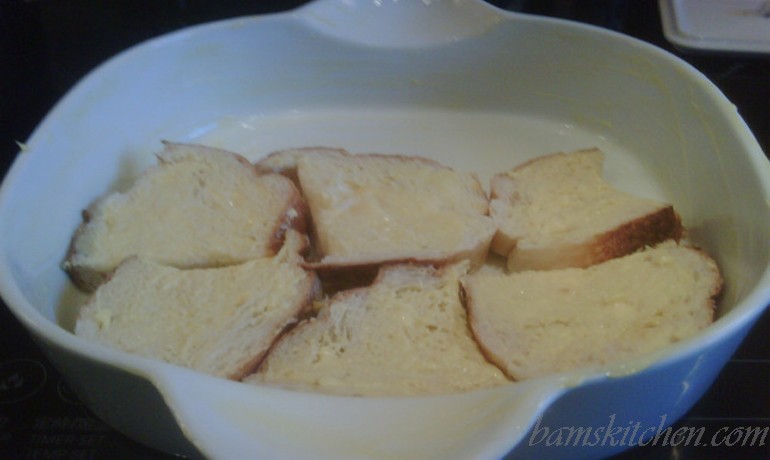 It appears as if bread pudding came into existence around the 13th century. Bread pudding is also known as "poor man's pudding" as it was created as a means of salvaging stale bread. The bread was either soaked in milk or water. Then sugar, butter, fruit, and/or spices were added, and then it was baked. Sometimes the mixture was housed in a 'sop', a hollowed out loaf of bread. Modern bread pudding is made by pouring custard and other flavorings over cubed bread and then baking it.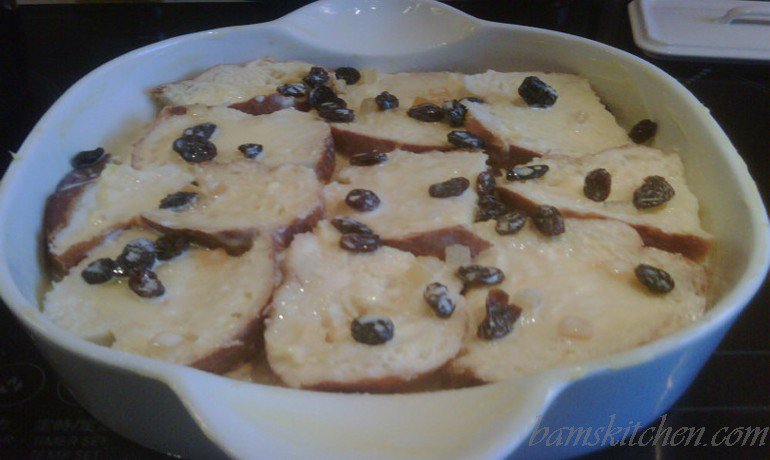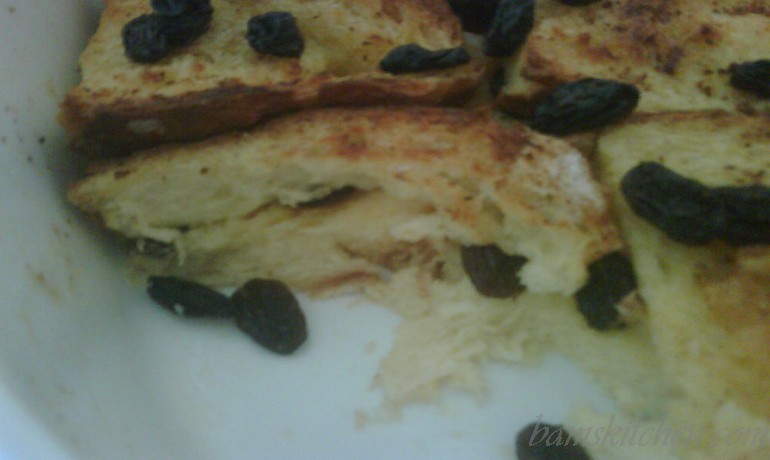 Angela gave us a little history about puddings during our visit. She had mentioned that this rich bread and butter pudding would be kind of dish served to the children after they came home from school as snack on a cold rainy day. After tasting just one bite of this delightfully simple dish I can just imagine how warming and comforting this dish would be on a dark cold rainy day in England. Did you know that on average the UK has about 150 - 200 days of rainfall every year. I guess I would be a really happy kid eating 200 days of sublime bread pudding!!!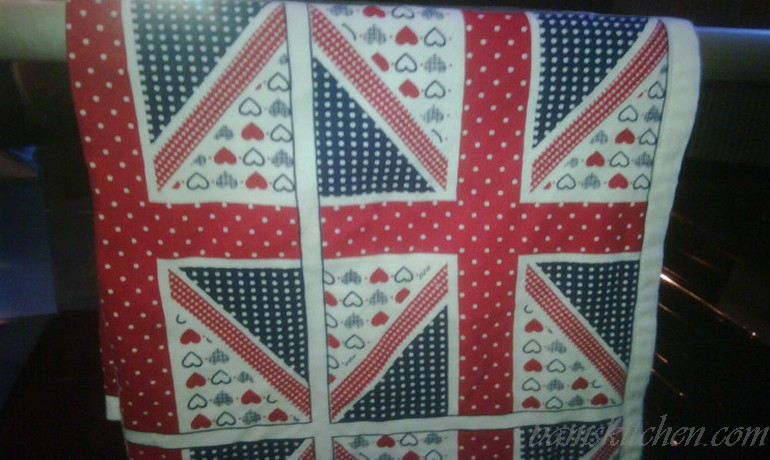 Rich Bread and Butter Pudding (From Angela's Kitchen)
Serves 4-6 people or 2 hungry teenagers
8 slices bread (from a small uncut loaf) buttered
½ oz candied lemon or orange peel finely chopped
2 oz (50g) raisins, currants or sultanas
10 fl oz (275 ml) whole milk
2.5 fl oz (60ml) double cream
20 oz (50g) caster sugar
Grated rind of ½ lemon
3 eggs
freshly grated nutmeg
Step 1: Preheat oven to 180C/350F
Step 2: Butter oblong 1.2 liter ovenproof dish
Step 3: Cut each slice of buttered bread in half leaving the crusts on. Arrange one layer of buttered bread over the base of the baking dish, sprinkle the candied peel and half the currants/raisins etc over, then cover with another layer of bread slices and the remainder of the fruit.
Step 4: In a large measuring jug put the milk, double bream, stir in caster sugar and lemon rind. Whisk eggs on their own and then add to the milk mixture. Mix together. Pour over the bread and sprinkle with some freshly grated nutmeg. Bake in oven for 30-40 minutes.
Step 5: Serve warm with some double cream to top. Enjoy!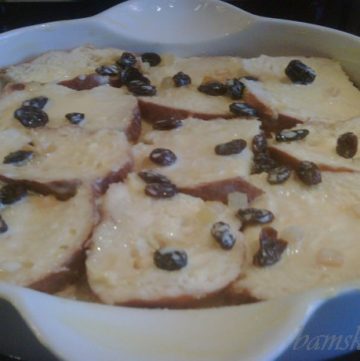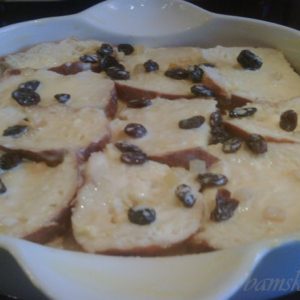 Ingredients
bread -

butter -

candied lemon peel -

raisins -

whole milk -

double cream -

sugar or sugar alternative -

lemon zest -

nutmeg -
Nutrition