These 48 Best Thai Recipes are WAY better than take out. Everything from Thai appetizers, soups, salads, mains and desserts, we have something for you.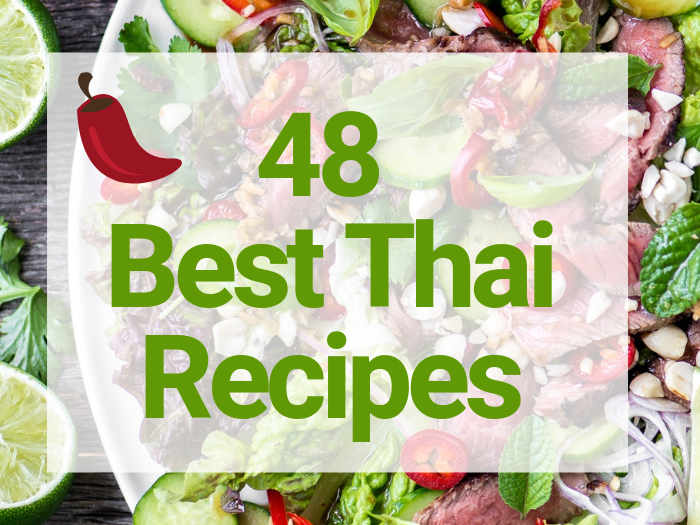 Healthy World Cuisine has teamed up with a group of super talented food bloggers to bring you 48 Best Thai Recipes for a delicious Thai Recipe Feast. Do you love the savory, sweet, sour and spicy blend of Thai cooking? We absolutely love Thai cuisine and could eat it almost every day. Between the delectable fresh aromatics, the Wet Markets, the funky flavors and beautiful Thai Fruit and Vegetable Carving, what is not to love.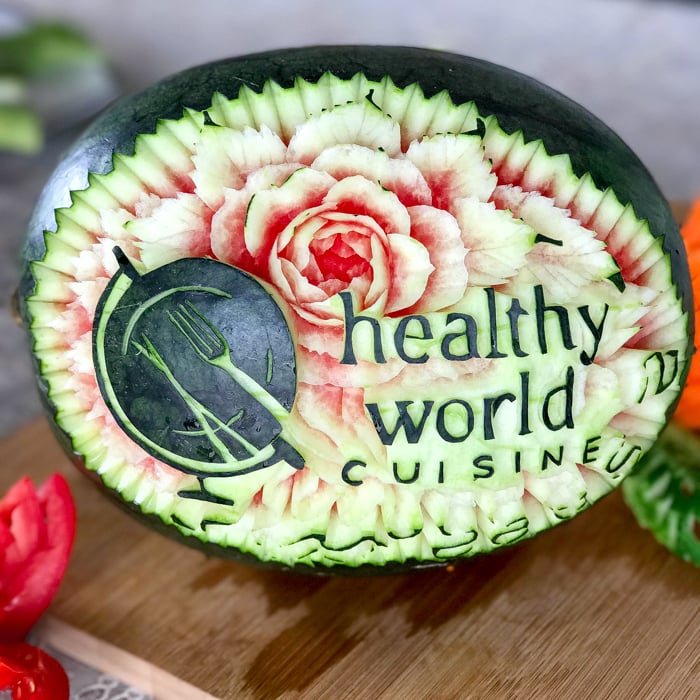 Have you ever been to Thailand? Every region in Thailand has their own specialties but they all have one thing in common - CHILI PEPPERS. That is the beauty of these 48 Best Thai Recipes is you can adjust the ingredients and heat level to your liking.
Thai Kitchen History
The basic Thai kitchens are ancient and for centuries have been upheld by the Royal Palace with many outside influences. The Palace carved the way to the ingredients used and styles of cooking in Thailand today.
Did you know it was the Portuguese that introduced Thailand to the chili? Imagine if that had not happened how very different Thai recipes would taste.
Food of North East Thailand
Rice is the major staple with Sticky rice in the country side and long grain Jasmine rice in the city. The rice is usually served along side a very small amount of fermented foods. Grilled chicken with dipping sauce and Som Tam, the green papaya salad, is served along with the sticky rice. Soups are hot and sour style soups. Hot pot, "Suki" is served like a steamboat are also popular.
Food of the North
Northern Thai curries have Burmese influences and are made without coconut milk and are fiery hot. Pork and sausages are also more prevalent in this area. Main dishes are usually always served with a sticky rice on the side. Noodles dishes are also popular.
Bangkok Food and City Central
This area is watered by many rivers and is the rice bowl of Thailand. In addition, these waterways give way to large selections of fresh water fish, crabs, and prawns. A favorite vegetable of ours that grows along the water ways is the water spinach. Have you ever tried this vegetable whilst in Thailand? Highly suggested! Bangkok (BKK) is the modern home of Royal Thai Cuisine. You probably recognize these recipes as the more classic recipes of Thai cuisine.
Food of the South
On the Malaysia border, seafood and fish are plentiful. Coconut, palm oil and pineapple are abundant as well. Yellow curries are popular. Spices such as cardamon, cumin and cloves are popular and so are delicious roti. Chinese influence includes dumplings, barbecue meats and noodles.
All we can say is everything is absolutely delicious. Try everything at least once. We could not be more delighted to enjoy the culinary influences that each group and the topography has brought to Thailand. don't take our word for it. Get ready to try these delicious 48 Best Thai Recipes.
Thai Table Etiquette
Did you know that Thai people eat with a fork and spoon instead of chopsticks? Sometimes chopsticks are used to eat noodles. Hold the spoon in your right hand and the fork in your left hand. Use the fork to place the food on the spoon and eat from the spoon. Do not use your fork to pierce food to eat unless it is something that you would not eat with rice.
Generally speaking all Thai dishes are meant to be shared and served on a platter and always served with rice. Just try a tablespoon or two of each dish. Dishes are not generally passed around like in the Western World. Instead, it is more common for others to place a little bit on top of your rice or you to serve others closest in sitting range.
48 Best Thai Recipes
Healthy World Cuisine has teamed up with a group of talented food bloggers to give you the best, quick and easy Thai recipes you will ever need. We have have Thai appetizers, sauces, Mains, sides, salads and desserts.
Delicious Thai Appetizers & Sauces to Wet your Appetite
These Thai snacks and street food nibbles are going to be your new favorite.
Thai Fish Cakes with Peanut Sauce / The Cook Report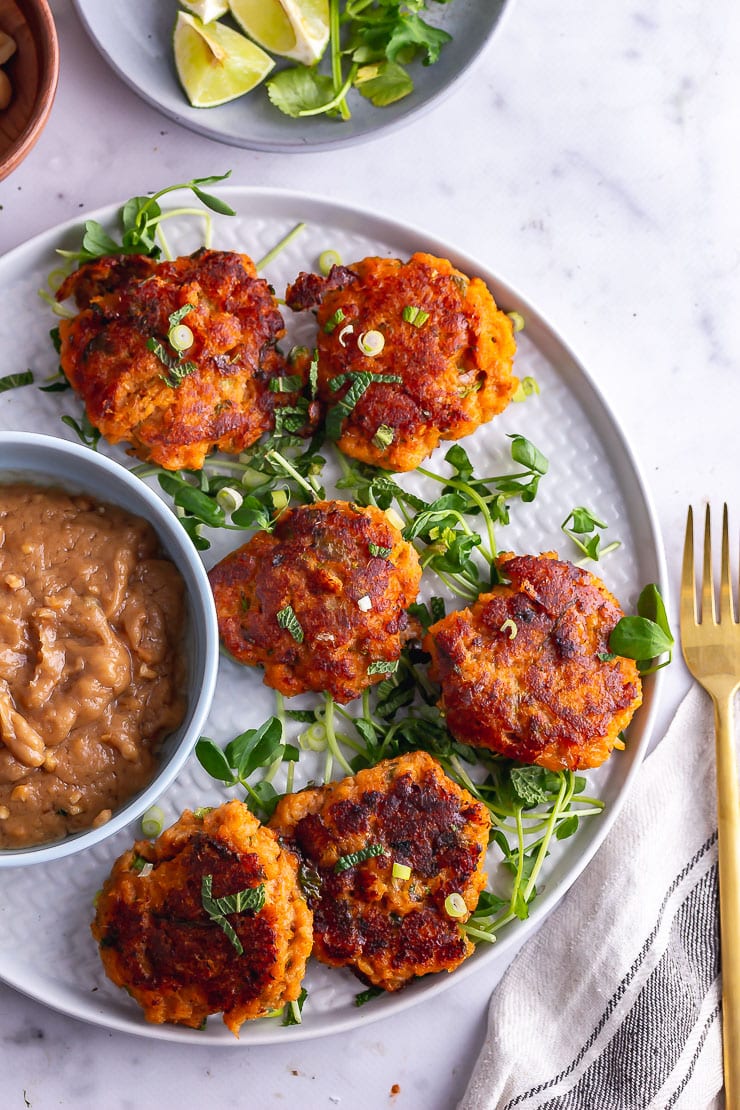 Thai Chicken Satay with Peanut Sauce / Recipe Tin Eats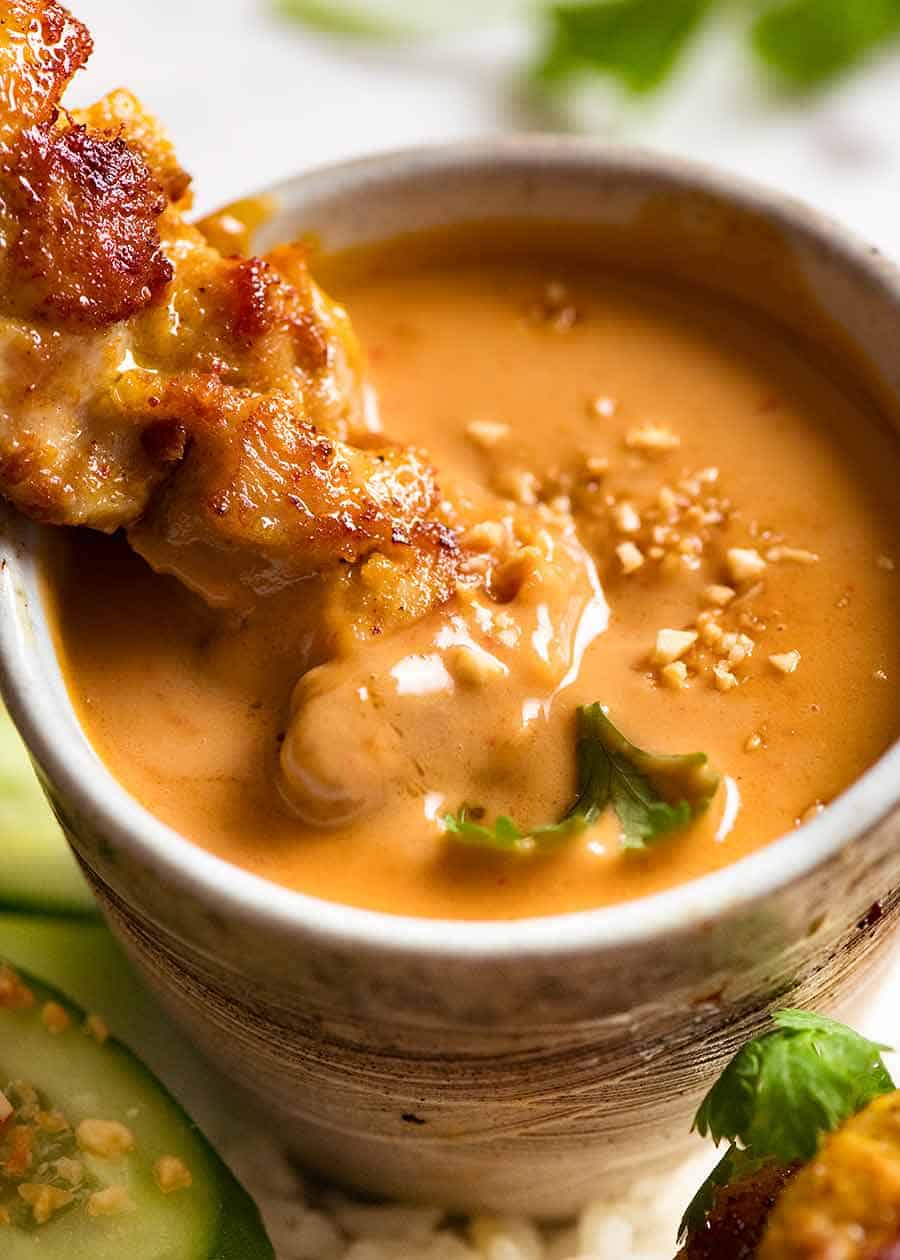 Thai Firecracker Shrimp Party Appetizer / Healthy World Cuisine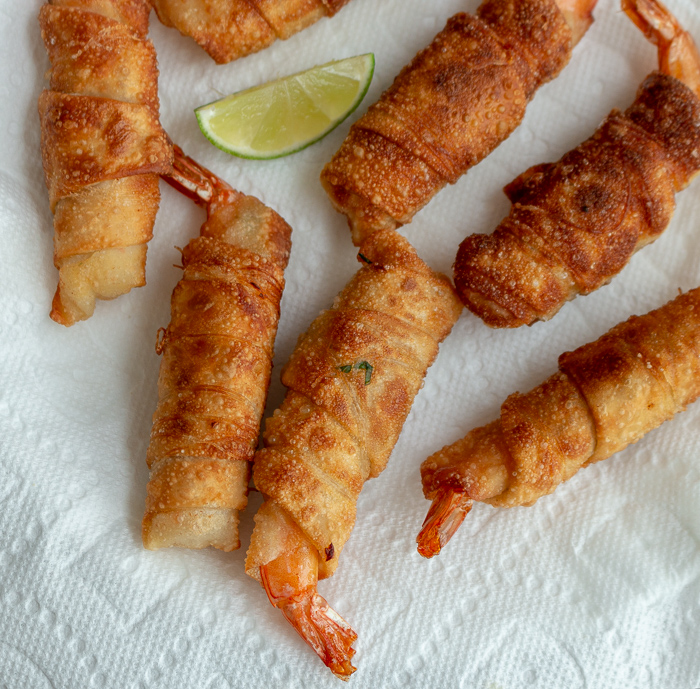 Prik Nam Pla – The Incredible Thai Table Condiment / Healthy World Cuisine (gluten-free)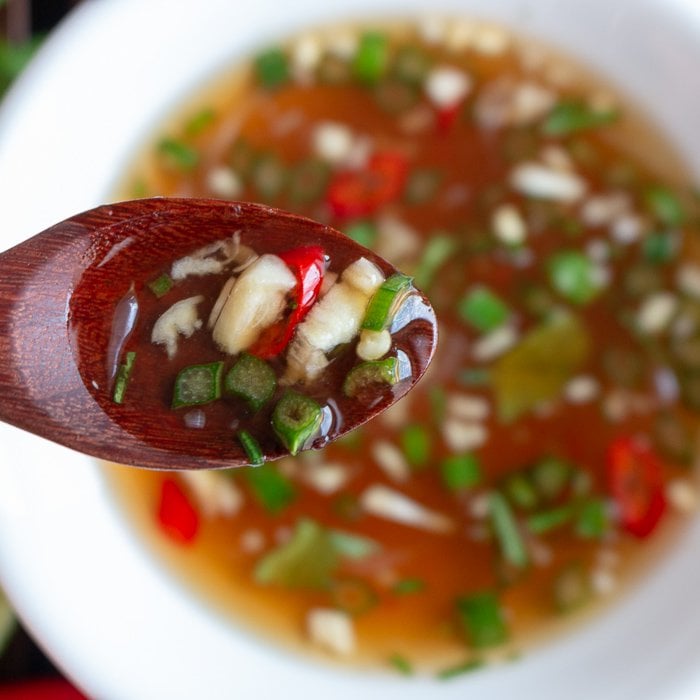 More Thai Appetizers
Thai Curry Turkey Tofu Meatballs / Healthy World Cuisine (gluten-free)
Gluten Free Thai Shrimp Pancakes / Healthy World Cuisine
Thai Main Dish Recipes that are WAY Better Than Take Out
Whether you like a good spicy curry, a stir fry, vegan recipe or some pure comfort food, there is a delicious Thai main dish that you will enjoy to serve your family and friends.
Thai Grilled Shrimp Skewers with Coconut Sticky Rice / Went Here 8 This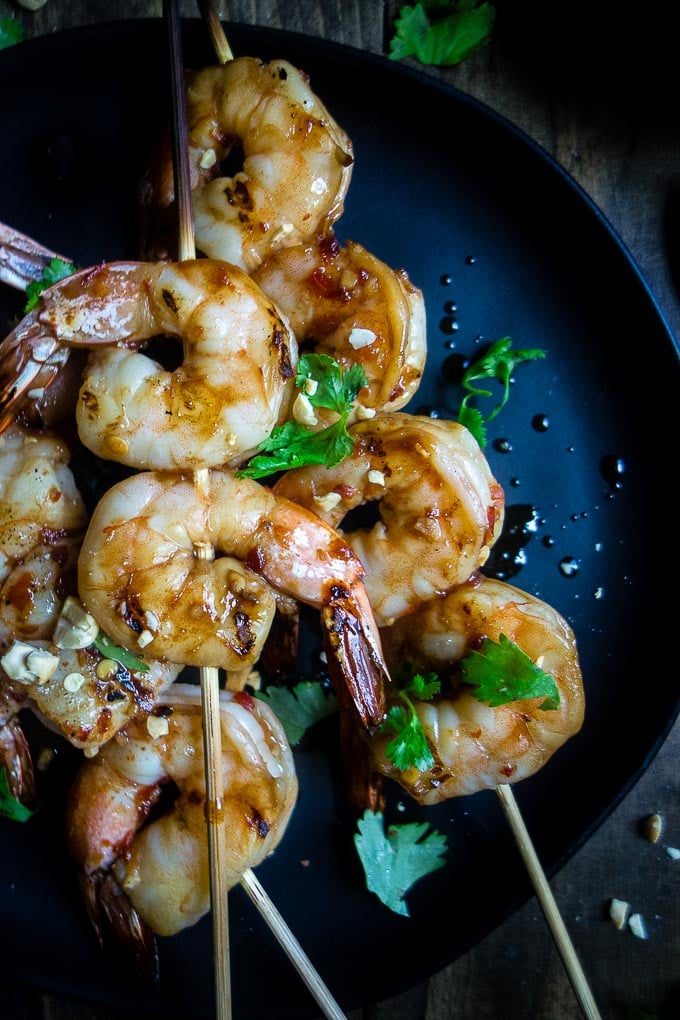 Thai Chicken Penang Curry / Curry Trail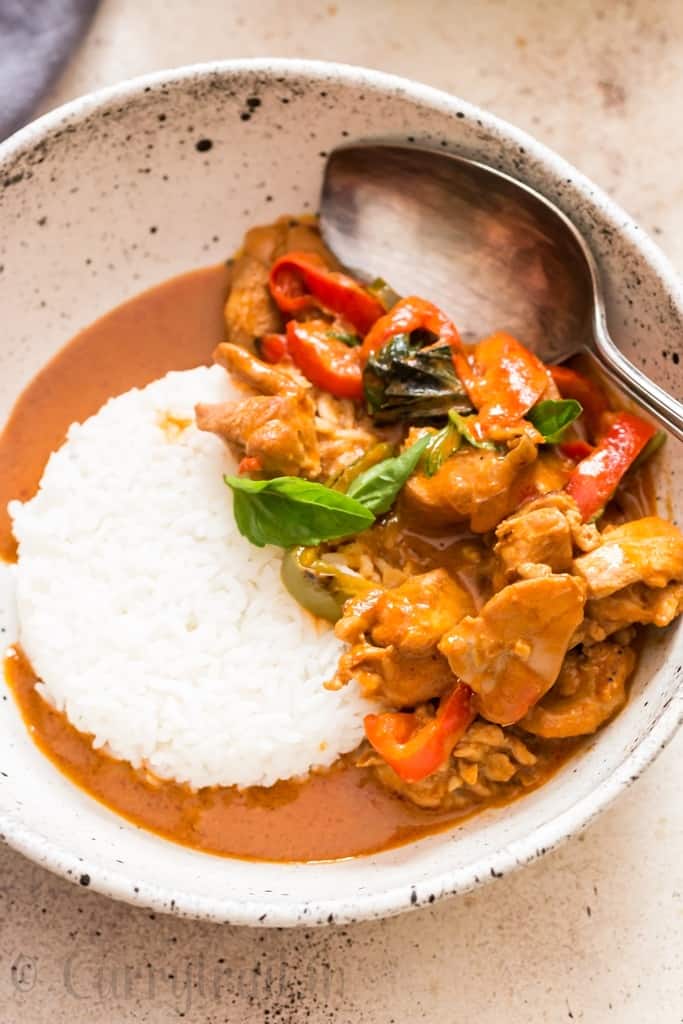 30 – Minute Vegan Pad Thai / Vegan Huggs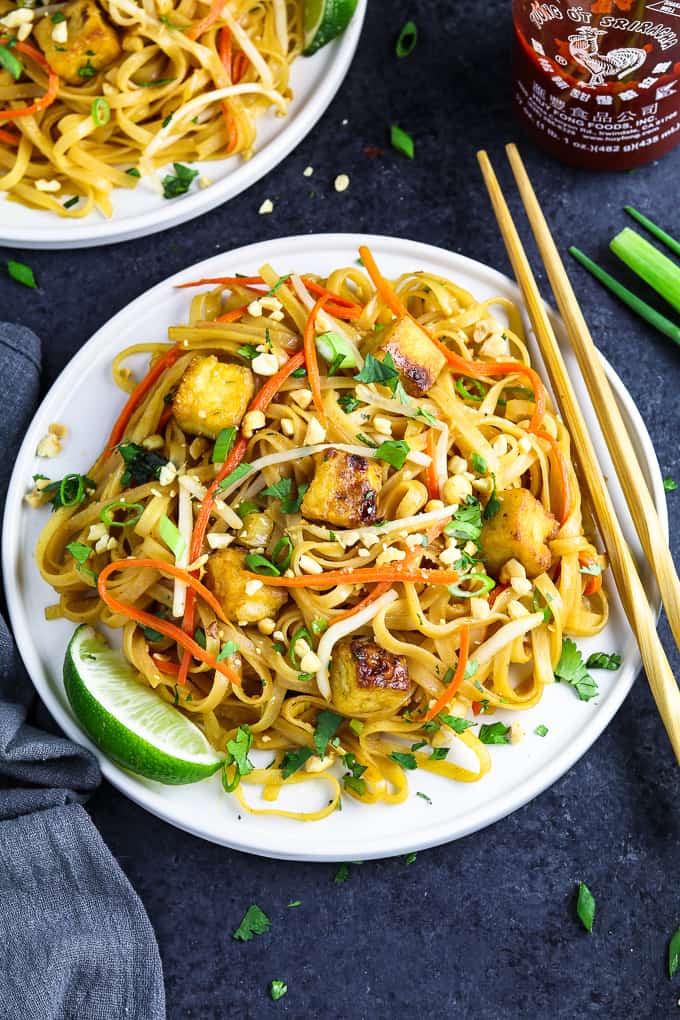 Red Coconut Curry Chicken With Lemongrass and Toasted Sesame Noodles / Foodal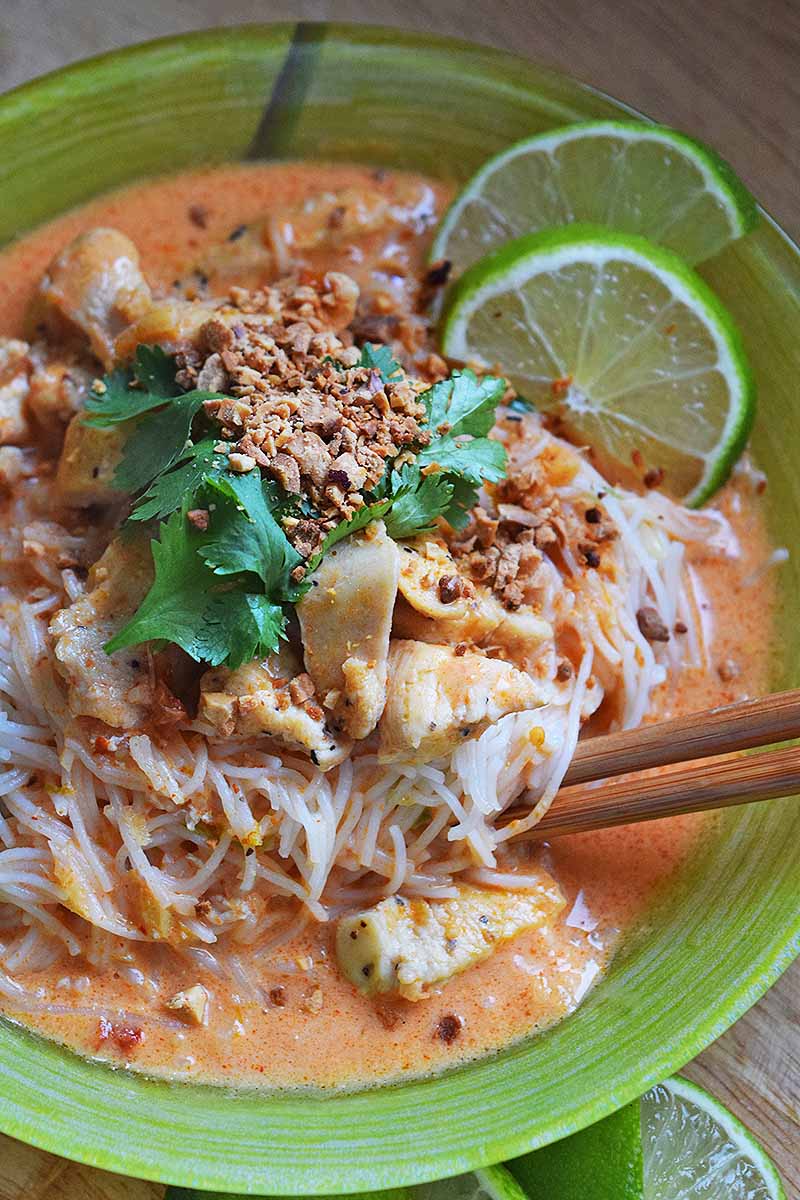 Thai Sweet Potato Noodle Bowls with Shrimp and Peas/ Beyond Mere Sustenance
More Delicious Thai Main Recipes
Thai Pad See Ew (Stir-Fried Noodles) / This Old Gal
Tropical Thai Swordfish / Healthy World Cuisine
Thai Spaghetti Squash / To Simply Inspire
Pad Thai Your Way / Healthy World Cuisine
Curry Shrimp Meal Prep / Carmy
Thai Sweet Chili Pork Tenderloin / Healthy World Cuisine
Roasted Kabocha Squash with Curried Sauce / Healthy World Cuisine
Grilled Flank Steak with Thai Style Chimichurri Sauce / Healthy World Cuisine
Thai Basil Chicken Stir Fry / The Cozy Cook
Halibut Coconut Curry in a Hurry / Healthy World Cuisine
Crockpot Thai Turkey Tenderloin / Healthy World Cuisine
Thai Ground Beef Recipe with Mint, Carrots and Peppers / Eating Richly
Turmeric Pork Skewers & Thai Basil Dipping Sauce / Healthy World Cuisine
Thai Peanut Tofu Sandwich / Veg Annie
Simple Spicy Thai Hot Pot / Healthy World Cuisine
Easy Thai Shrimp Curry / Salt and Lavender
Spicy Holy Basil Chicken (Pad Krapow Gai)/ Healthy World Cuisine
Spring Time Thai Beef Buddha Bowls / Healthy World Cuisine
We are only half way through this line up of 48 Best Thai Recipes. Are you feeling inspired yet? What is your favorite recipe? Let us know in the comments below.
Delicious Thai Side Dishes
Rice is an important part of every Thai Meal. Check out these delicious rice side dishes.
Thai Pineapple Fried Rice / Curry Trail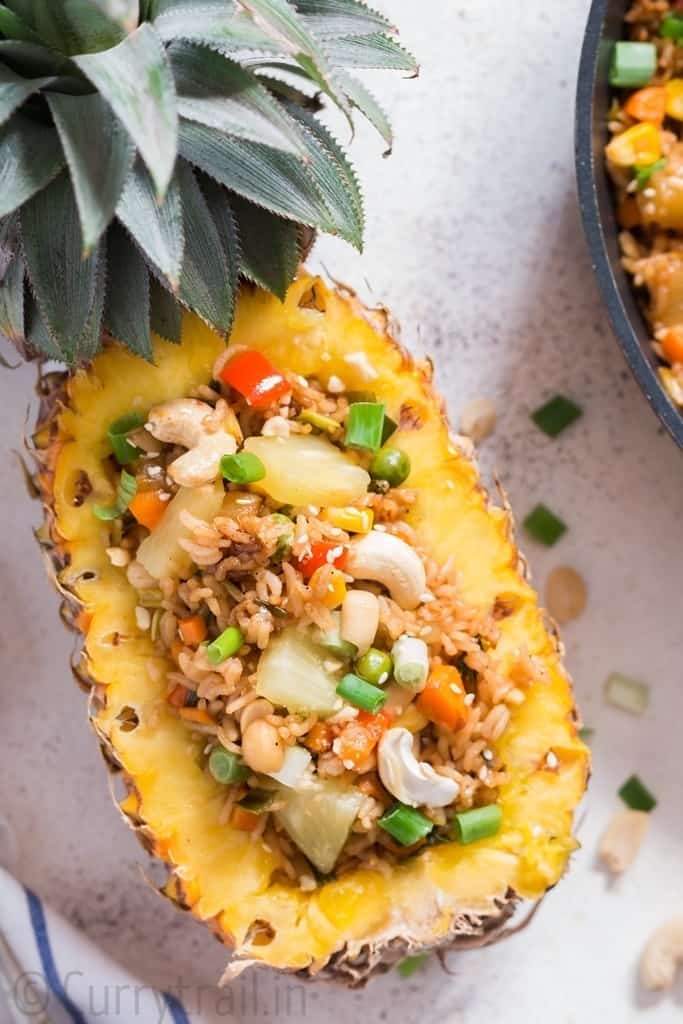 Savory Coconut Rice / Little Sunny Kitchen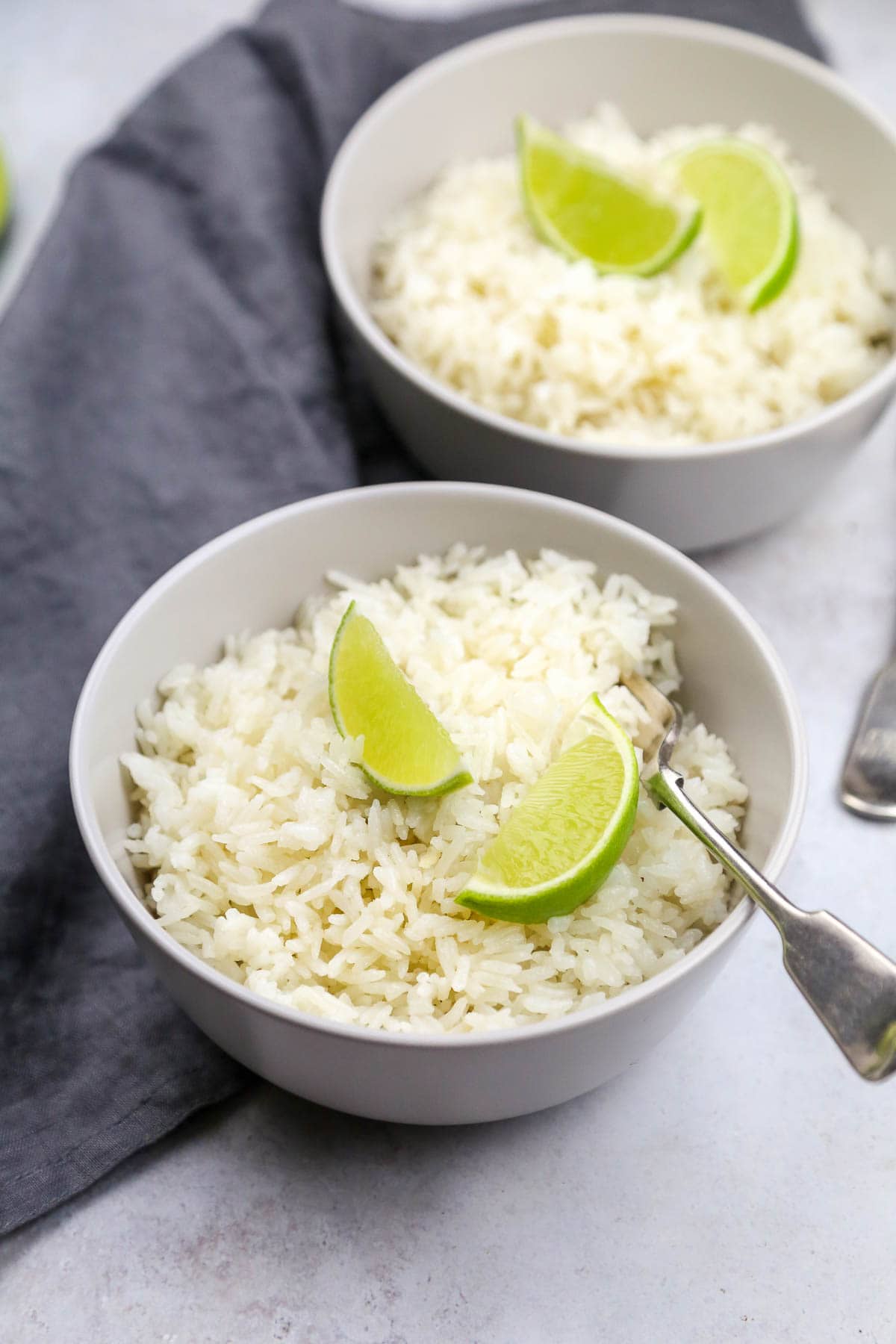 Sensational Thai Salads
Green Papaya Salad (Vegan) / Healthy Nibbles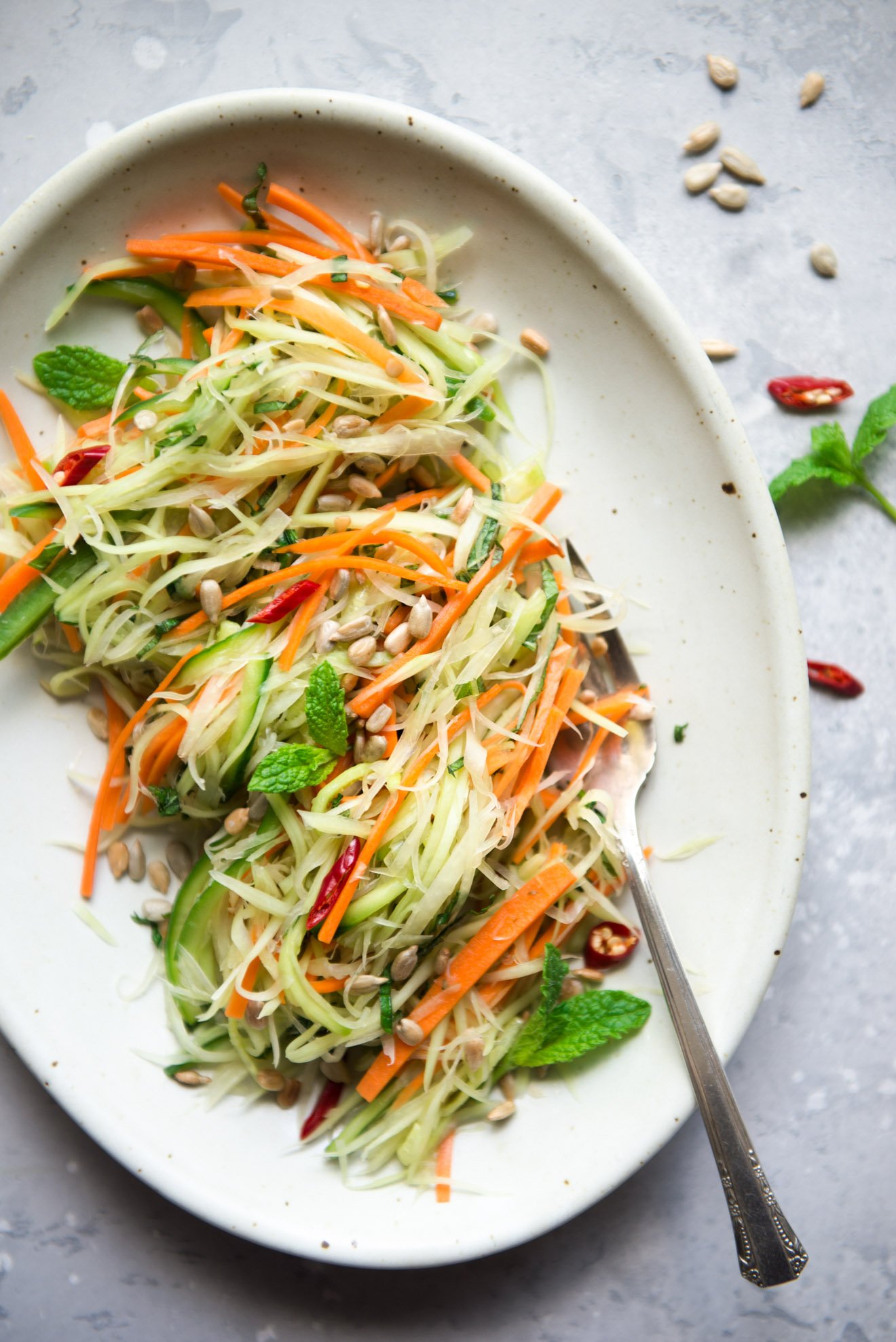 Thai Beef Salad / The View From Great Island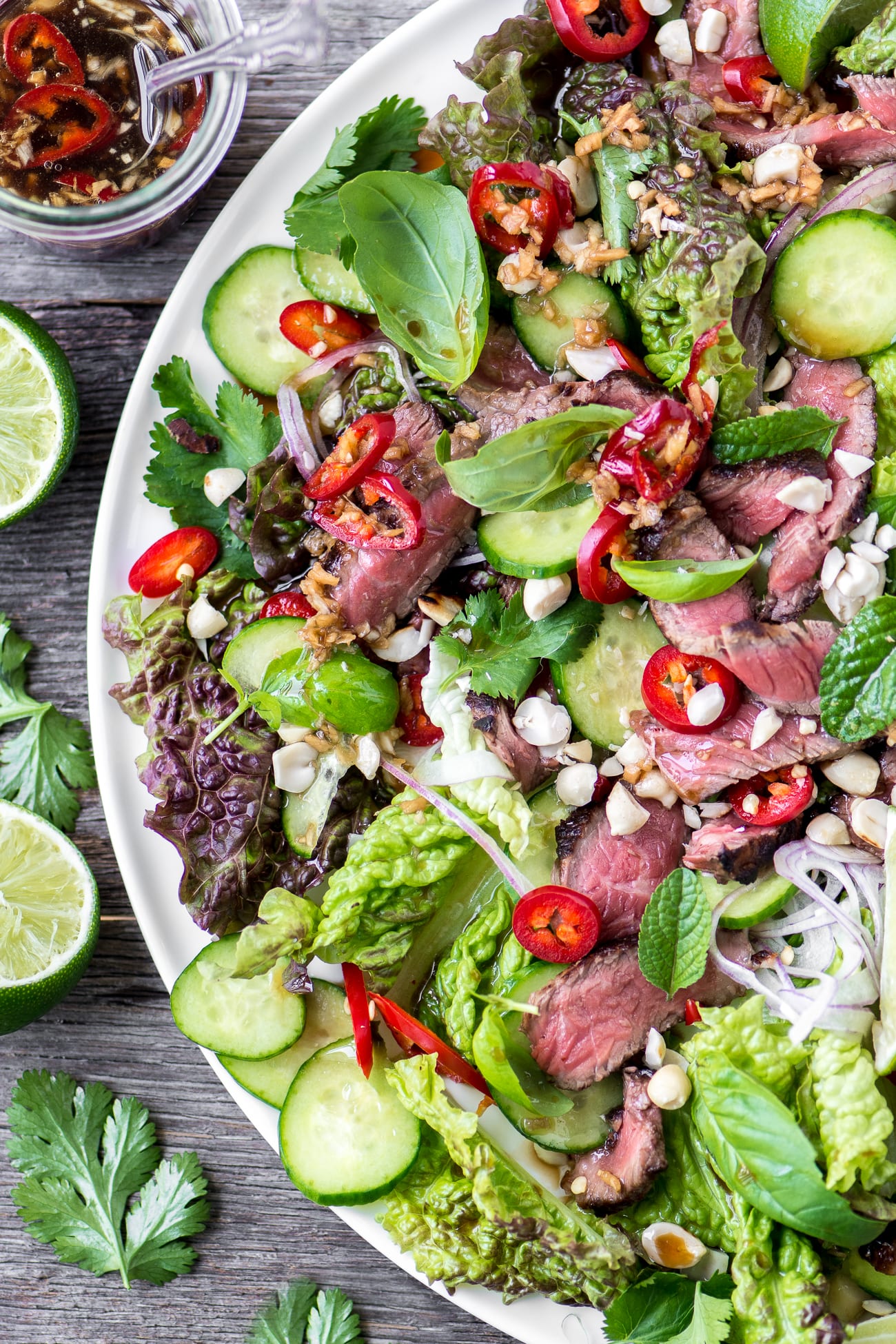 Authentic Thai Fish Salad / Healthy World Cuisine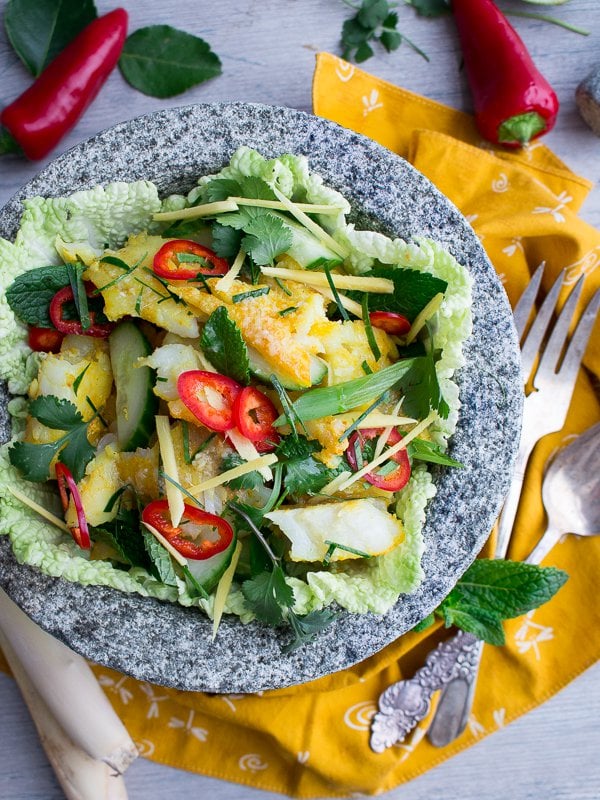 Easy Thai Chicken Salad with Canned Chicken / Low Carb Yum
Easy Chickpea Thai Quinoa Salad With Peanut Dressing/ V Nutrition and Wellness
Thai Pomelo Crab Salad Avocados / Healthy World Cuisine
Easy Spicy Thai Shrimp Salad (Pla Goong Salad Recipe) / Went Here 8 This
Thai Grilled Watermelon Salad / Healthy World Cuisine
Satisfying Thai Soups
Thai soups are comforting, spicy, savory, aromatic and just what you need on a cold damp day.
Thai Red Curry Chicken Soup / Taste and See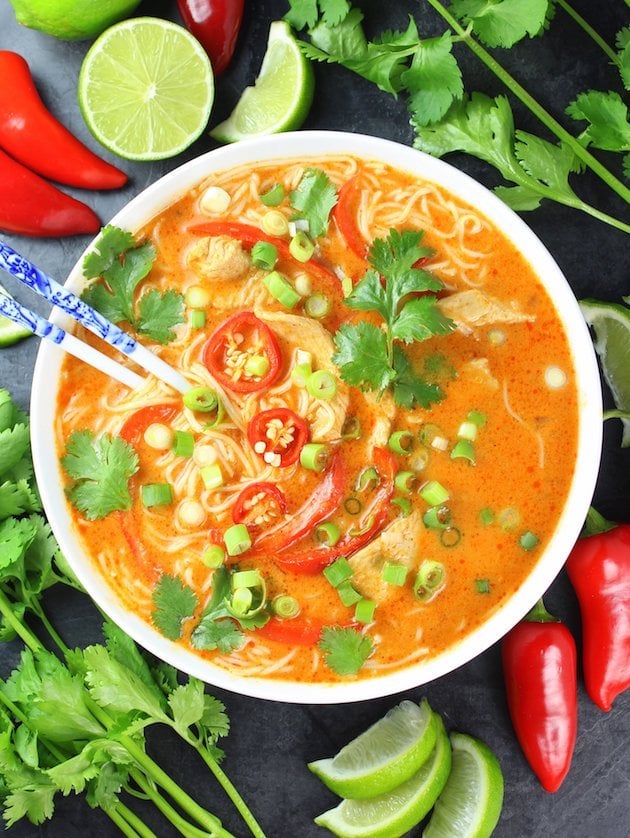 15 Minute Vegan Thai Green Curry Soup with Vermicelli / Salt and Lavender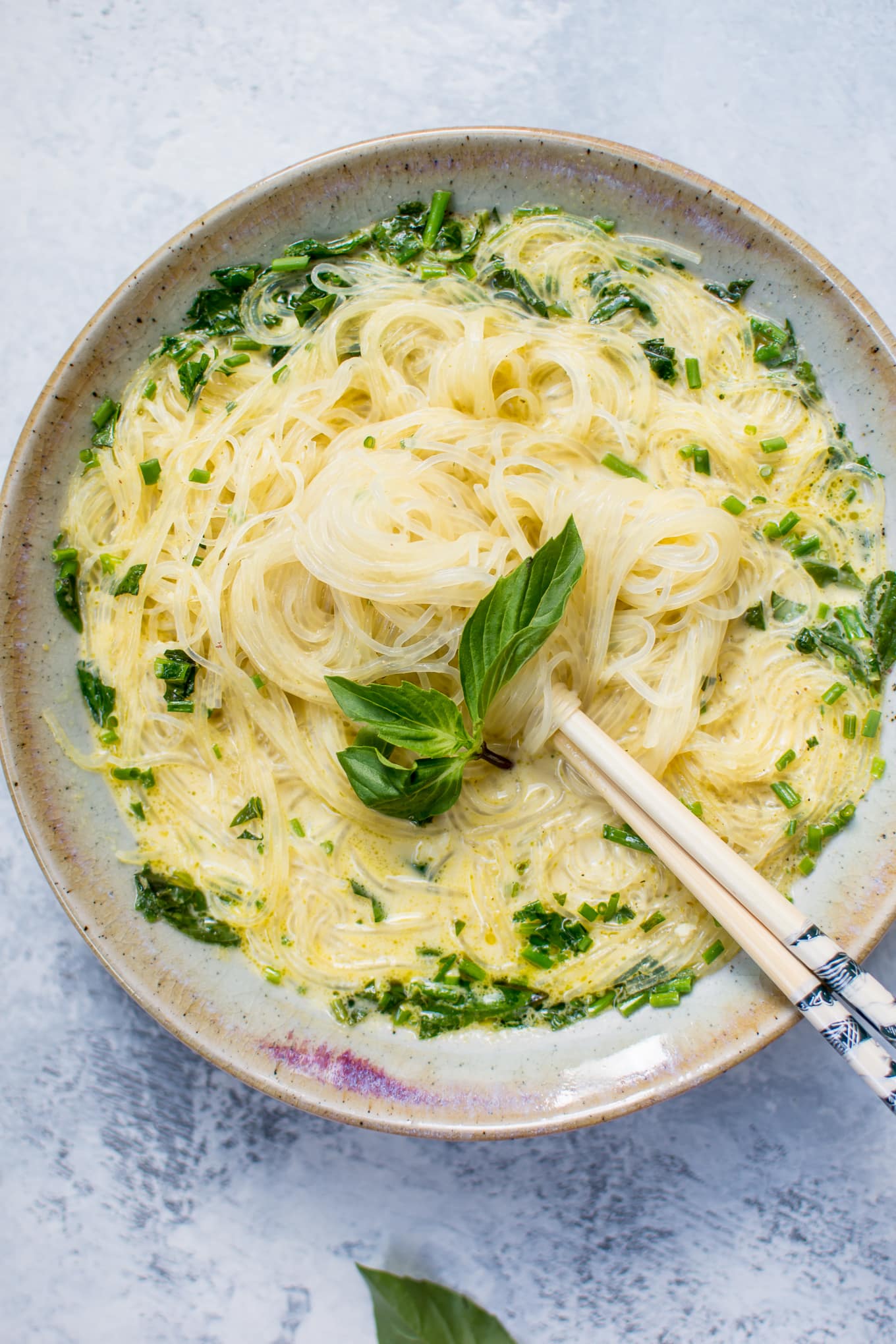 Thai Hot and Sour Prawn Soup / Healthy World Cuisine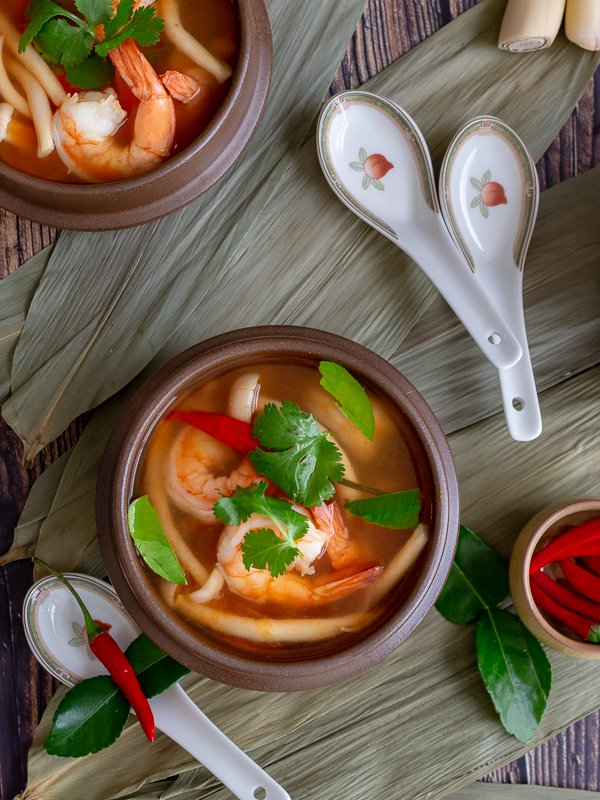 More Tasty Thai Soups
Thai Corn Chowder / The Soccer Mom Blog
Golden Spiced Noodle Soup / Healthy World Cuisine
Creamy Thai Sweet Potato Chicken Soup / Healthy World Cuisine (Whole30, Paleo and a Less than 30-minute meal!)
Tasty Thai Curry Bowls / Healthy World Cuisine
You can have a huge list of 48 Best Thai Recipes without mentioning desserts, right? Unlike Western desserts, Thai desserts are not as sweet but are very delicious and the perfect ending to a Thai Feast.
Thai Desserts and Beverages
There is nothing better than something delicately sweet and refreshing after a spicy meal. We hope you love love these delicious desserts and cocktails as much as we do.
Mango Boba Smoothie Recipe / Pepper Bowl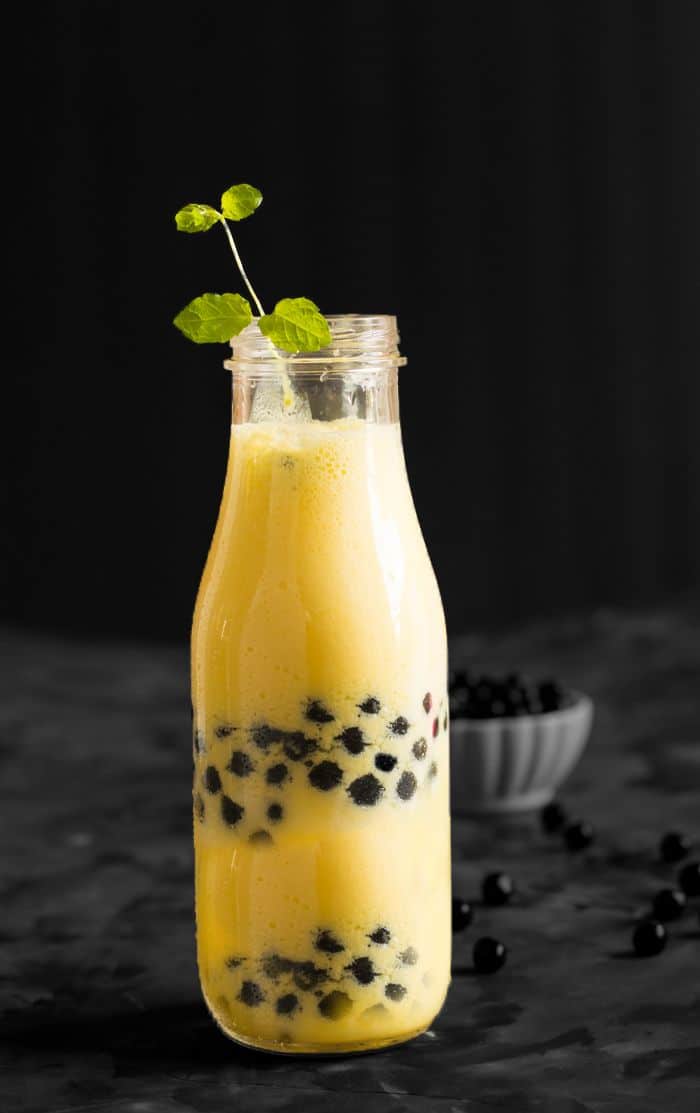 Mango Sticky Rice / The Missing Lokness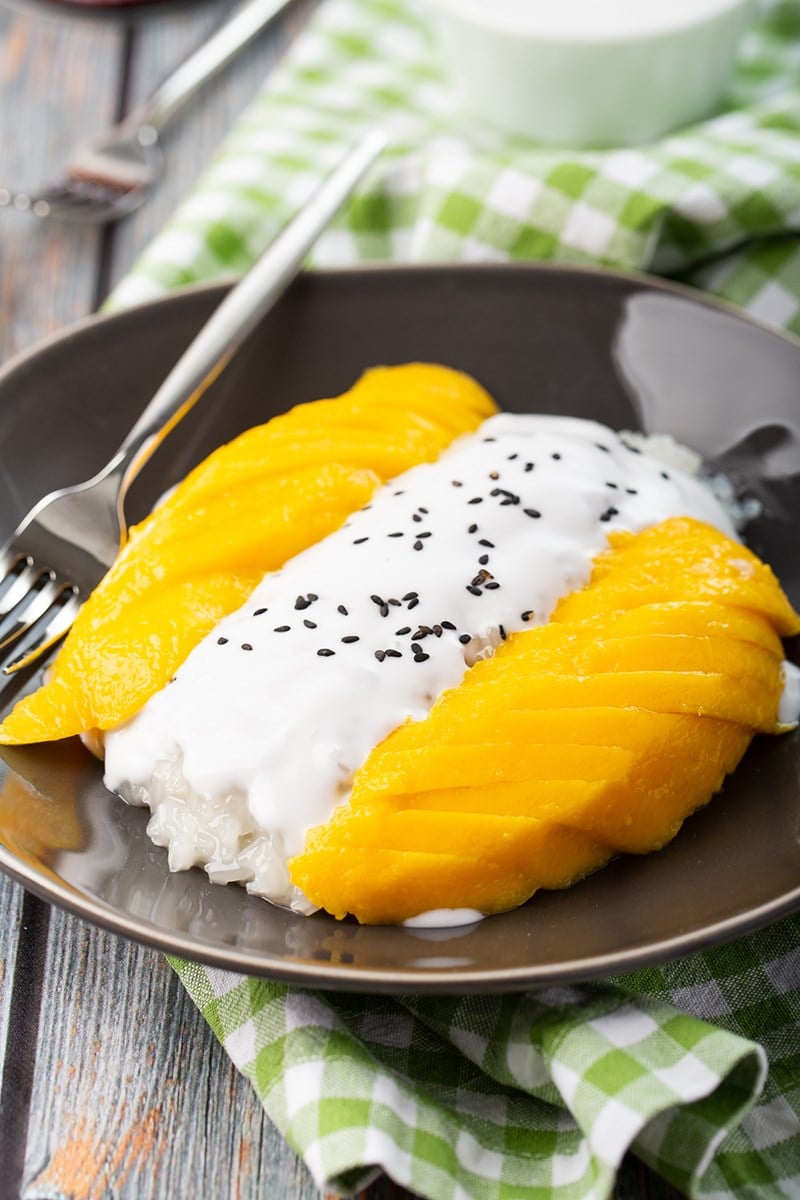 No – Churn Dairy Free Mango Swirled Ice Cream / Healthy World Cuisine
Blue elephant Chili Cocktail / Healthy World Cuisine
We hope you enjoyed these 48 Best Thai Recipes as much as we did. Please stop on by and visit these talented food bloggers.
Kob Khun Ka!