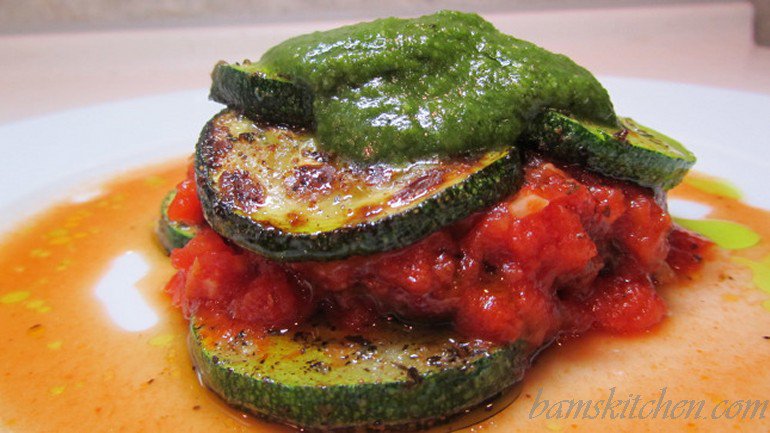 A trip to Italy is one sure-fire way to get your creative culinary juices flowing.
I have a guest post coming up very soon and one of it main themes is Basil Pesto. I have been experimenting in Healthy World Cuisine and creating many different versions of this delightful gorgeous vibrant green sauce. I have been making pesto with little or no oil and trying other healthy nuts, herbs and sun-dried tomatoes in the blend. Pesto is such an amazing way to make any dish extra special.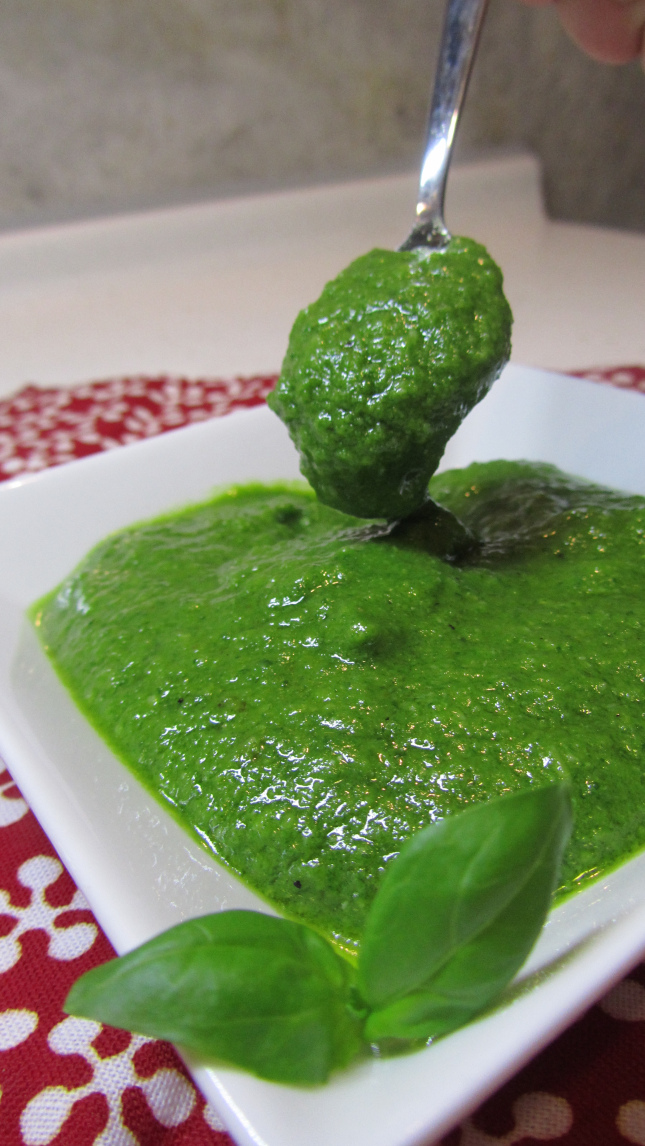 Last week, I hosted a meal for a newly diagnosed diabetic patient, a cardiac recovery patient, and someone with a gluten allergy, in addition to my hungry teenage boys. I know this sounds like the start to a really bad joke. However this is really the case and my mind was boggled about what to make for dinner so that everyone would enjoy the meal and also meet their dietary needs. The pressure was on...and Healthy World Cuisine was on task...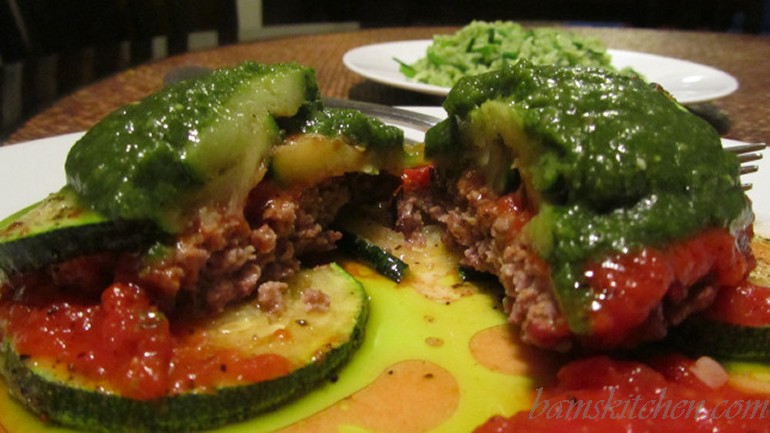 Everyone knows how difficult it is dealing with teenagers and their perspectives on food... "Mom, I am so not eating that." "Am I on that fear factor show?" " What the weird brown stuff in the sauce...?"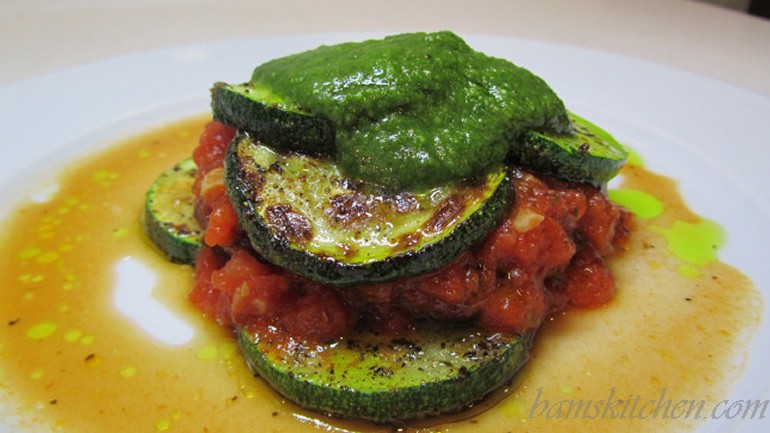 Everyone also knows how difficult it is stay under your physician's diet orders. "You are on a strict 1800 ADA calorie diet." "You need to cut back on salt and fat." "You cannot eat gluten, wheat, soy, or anything that has been in a factory where gluten products may have been produced." "After reviewing your medical record, I feel that all we can offer you from a dietary perspective is a nice bowl of steam...." and the list goes on and on.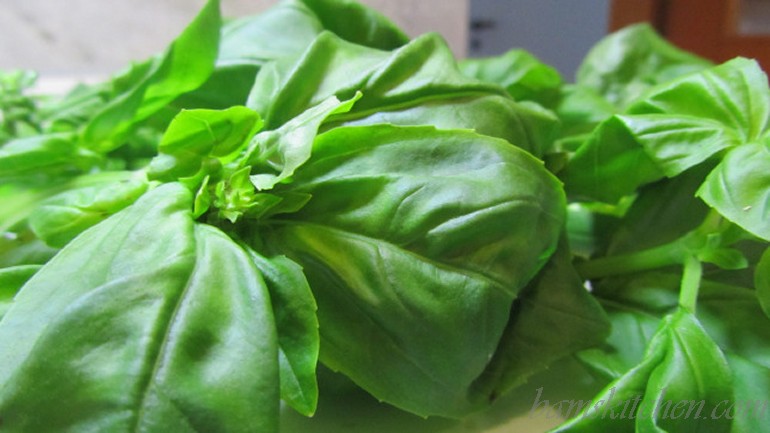 I know how difficult all these restrictions can be. Whether your struggles come from your children or from your own dietary restrictions, meal times can be stressful. I understand we all have our weak moments or are tired and bored of the same old dishes and routines. I understand how difficult it is when everyone in your family has a different dietary need and you all want to eat together. Please just take one day at a time or maybe one meal at a time and applaud all of your efforts. Give yourself a little round of applause as even the smallest dietary changes can have a positive effect on your health.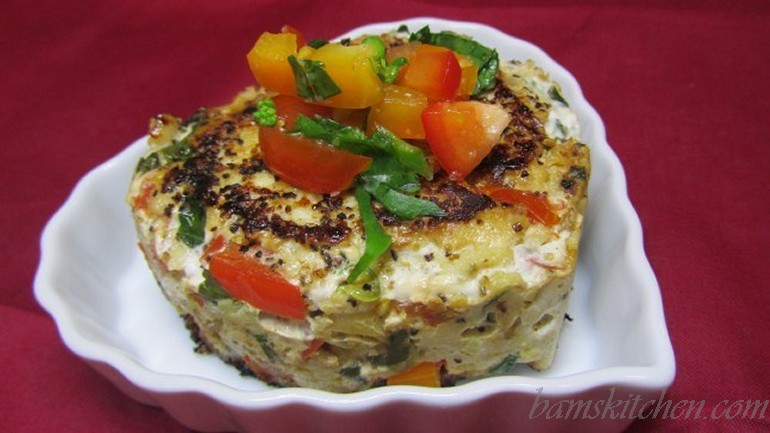 I created a stunning low-fat, low carb, gluten-free Italiano Stacked Inspiration for the adults and with some small minor adjustments some delicious grilled turkey vegetable burgers for the boys. I started out by making https://www.hwcmagazine.com/2012/02/04/heart-happy-turkey-veggie-burgers/ on the grill. For the adults, I gently sautéed some zucchini slices, made a light and simple tomato sauce and healthy alternative basil pesto and stacked the layers up like a delicious Italian tower. I served this Italiano inspired main dish along side some delicious healthy salads and a pesto brown and wild rice dish (for those that were allowed the carbs and if not doubled up on the salads). My teenage boys made deluxe veggie turkey burger with all the fixings ate their share of pesto brown wild rice. Everyone was happy and healthy, so my objective was met.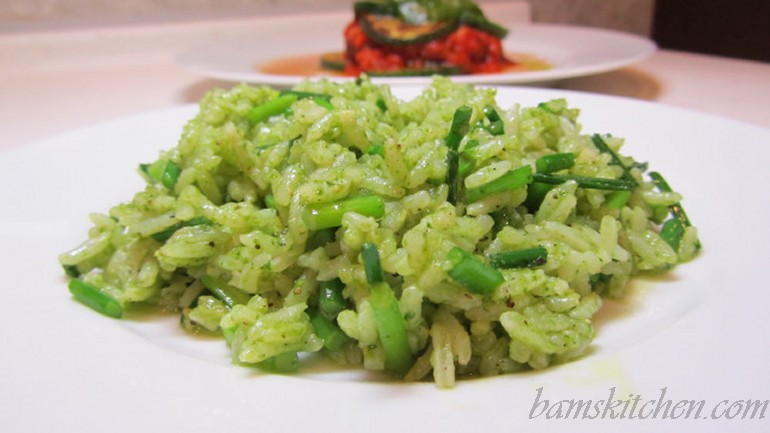 The key ingredients for the success of this Italiano Inspiration is in the very simple healthier alternative sauces and decorative plating. The secret success for making teenagers happy is hiding healthy things into the things they already love without them knowing about it.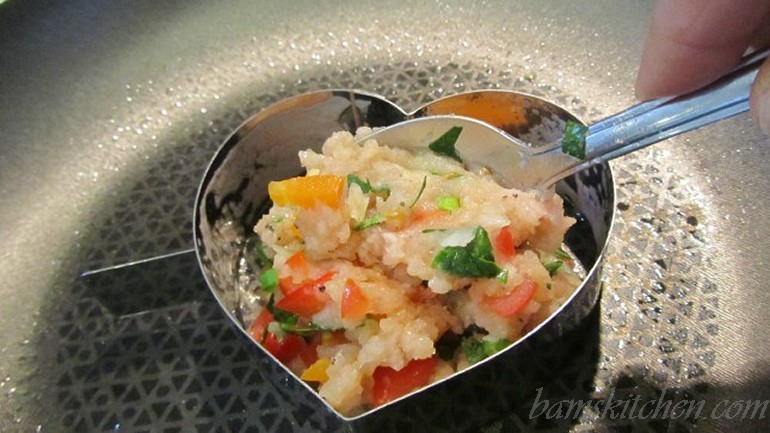 I have found some basic things in Healthy World Cuisine that can help make your kitchen a healthier happier place too. A good non-stick pan does wonders for keeping the fat down in dishes. Fresh herbs and lots of them are very flavorful and take away the need for additional high sodium seasonings in the dish. Water is a great alternative for thinning sauces in the food processor instead of using so much oil. Stacking your food to give them elevation and eye appeal makes any dish more appealing. Many delicious hearty vegetables such as grilled zucchini, eggplant, kale, red cabbage and many others can take the place of gluten filled breads without making you feel deprived or hungry afterwards. Do your food shopping on the exterior edges of the grocery store where the foods are in their purest form and have not been processed. Replace you salt shaker with Mrs. Dash or alternative salt free seasoning. Use chili peppers in your dish and you will be amazed how the heat will help you forget all about the salt. Healthy alternatives for refined sugars are readily available most everywhere such as stevia, agave, xylitol, and all the usuals like splenda, equal, etc...Roasting or grilling your food gives it a unique sweetness and a smoky flavor that enhances the dish without adding salt or sugar.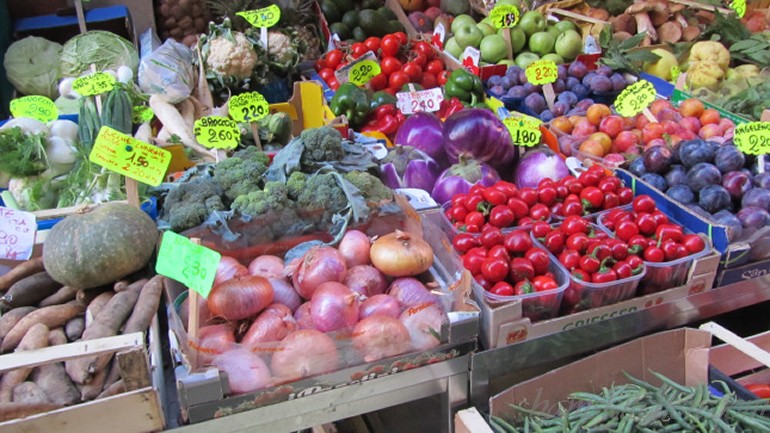 Italiano Stacked Trio is a great dish when you are hosting company as you can do all the prep work in advance and then just plate up, when your guests arrive. I love dishes that let you spend more time with your guests and less time in the kitchen. Please read on to find out how to make the recipe...
Italiano Inspiration with Oven Roasted Tomatoes and Caramelized Garlic Basil Pesto
Serves 4 adults or 1 hungry teenager
Bam's heart healthy turkey burgers cooked on the grill (if you are vegan, substitute with a veggie burger) https://www.hwcmagazine.com/2012/02/04/heart-happy-turkey-veggie-burgers/
1-2 zucchini/courgettes (you can also use eggplant or a combination of both,whatever you little heart desires)
Oil spray
Healthy Oven Roasted Tomato Sauce (recipe to follow)
Healthy Caramelized Garlic Basil Pesto (recipe to follow)
Pesto brown and wild rice (recipe to follow)
Healthy Oven Roasted Tomato Sauce
You can make this sauce up to 3 days in advance or even make ahead and put in freezer and take out on day you are serving.
10-15 tomatoes (I used roma but you can use whatever is readily available for you.-cut in half and take out the seeds)
one whole garlic head cut in half
olive oil
dried oregano, basil, thyme (whatever you like)
½ chopped onion
low sodium tomato paste to thicken sauce if needed
dash of red pepper flakes
dash of alternative sweetener
fresh chopped basil
Preheat oven to 200 degrees C or 392 degrees F.
Slice tomatoes in half and remove the seeds.
Mix all of the spices with just a scant amount olive oil in a large bowl. Toss the tomatoes to coat them well with the spice oil mixture. Place the tomatoes on a baking sheet hallow side up.
Cut your whole garlic head in half horizontally and brush with a scant amount of olive oil and also place on the baking sheet.
Bake tomatoes and garlic in the center of the oven for about 45 minutes. Your tomatoes should be slightly browned and caramelized. Your garlic should be slightly brown and fork tender. Allow to cool completely before using. Store in a sealed container in the refrigerator for up to 3 days.
Place tomatoes and half of the roasted garlic (or however much garlic you like) and place in food processor to blend until well incorporated. If to thick to blend add a scant amount of water.
In a non-stick pan add a scant amount of olive oil. Add chopped onions and saute until translucent. Add tomato and garlic mixture to the pan and stir. Now add a dash of red pepper flakes, alternative sweetener and allow the flavors to mingle. Assess the thickness of the sauce. It should hold on to the spoon and if not you can add a tablespoon at a time of low sodium tomato paste until you reach desired consistency.
Finish off the sauce with some fresh chopped basil and it is ready to serve.
Healthy Caramelized Garlic Basil Pesto
Makes about a cup of pesto (I like to make pesto on the same day that I am serving my guests)
2 cups packed fresh basil leaves
¼ cup your favorite nuts (walnut, almonds, pecans, pine nuts,etc. toasted)
¼ cup grated Parmigiano-Reggiano cheese
2 tablespoons extra-virgin olive oil (you need at least 1 tablespoon oil for taste but you can thin the rest of the way with water for the right consistency)
½ roasted garlic head or to taste
3 tablespoons water or as needed
½ teaspoon freshly ground pepper
Step 1: Place basil, toasted nuts, Parmigiano-Reggiano cheese, olive oil, pepper and roasted garlic heads into your food processor to blend. Add just enough water to allow the pesto to blend until smooth, one tablespoon at a time.
Step 3: Place your pesto in the refrigerator until ready to serve.
Italiano Inspiration with Oven Roasted Tomatoes and Caramelized Garlic Basil Pesto Assembly
Step 1: Grill Bam's Heart Healthy Turkey Burgers. https://www.hwcmagazine.com/2012/02/04/heart-happy-turkey-veggie-burgers/
Step 2: Grill or saute your zucchini or eggplant slices gently on both sides with very little oil spray.
Step 3: Heat up Healthy Oven Roasted Tomato Sauce in a pan. Set aside. You can have all of these steps done before your guest arrive just keeping things warm and you can leave the assembly for their arrival.
Step 4: Set up an assembly line to plate up your beautiful Italiano Inspiration Stacks. (4 plates, grilled zucchini or eggplant slices, grilled healthy veggie turkey burgers, Healthy Oven Roasted Tomato Sauce, and Caramelized Garlic Basil Pesto)
Step 5: Take one plate and lay 3-4 slices of the grilled zucchini or eggplant together overlapping each other in the middle of the plate to form an enclosed circle.
Step 6: Place one perfectly grilled veggie turkey burger on top of the zucchini slices.
Step 7: Ladle one delicious piping hot dollop of Healthy Oven Roasted Tomato Sauce on top of the grilled Turkey Veggie Burger.
Step 8: Layer another layer of grilled zucchini or eggplant on top of the Healthy Oven Roasted Tomato Sauce.
Step 9: Place one teaspoon of Caramelized Garlic Basil Pesto on top of the grilled zucchini or eggplant and garnish with fresh basil and serve to your guests. Enjoy Italiano Inspiration with Oven Roasted Tomatoes and Caramelized Garlic Basil Pesto with a huge salad and a delightful side of Pesto brown and wild rice. (See below for recipe)
Pesto Brown and Wild Rice
2 cups cooked brown or wild rice combo (best if done the day before)
2 chopped fresh garlic
½ onion chopped
non-stick pan and a very scant amount of oil of use spray oil.
1-2 dollops of Healthy Caramelized Garlic Basil Pesto
handful of chopped Chinese chives
black pepper to taste
½ teaspoon of lemon zest
Step 1: Heat up non-stick wok, spray oil or just a touch of olive oil
Step 2: Put in garlic and onions and cook until translucent.
Step 3: Add cooked brown and wild rice
Step 4: Add pepper, and Chinese garlic chives and cook for about 2 minutes or until rice is hot.
Step 5: Add Healthy Caramelized Garlic Basil Pesto and lemon zest and still until well incorporated and garnish with fresh basil or Chinese Chives.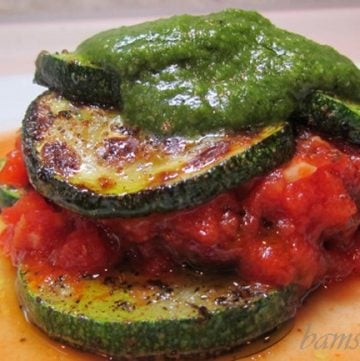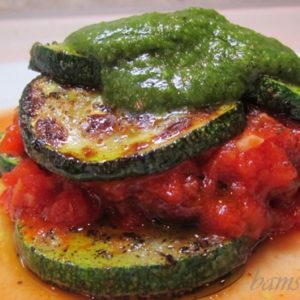 Ingredients
ground turkey -

zucchini -

Eggplant -

roasted tomato sauce -

basil pesto -

wild rice -
Nutrition