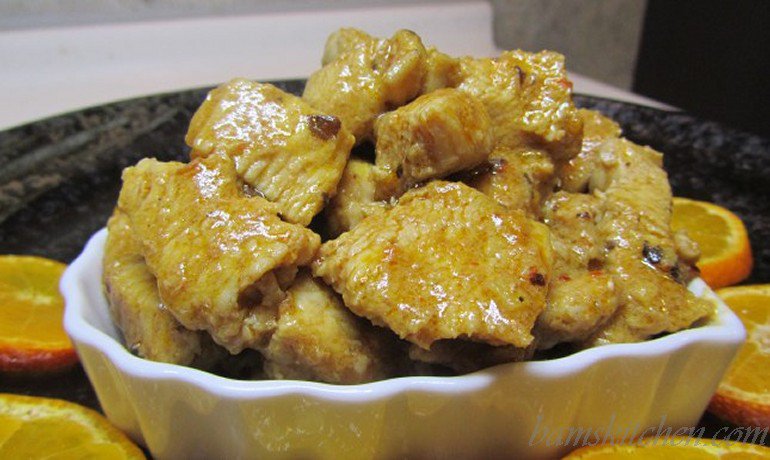 So how do people find their perfect soul mate?
Sometimes you can meet that perfect soul mate at a party, a social function, blind date, on-line dating or maybe you should just hurl an orange at their head. Yes, you heard me correctly! Throwing oranges written with love messages written on them is an old tradition celebrated at the end of the Chinese New Year.
Chap Goh Mei is known as the Chinese Valentine's Day. CHAP Goh Mei, which is Hokkien for "15th night", symbolises the end of the Chinese New Year.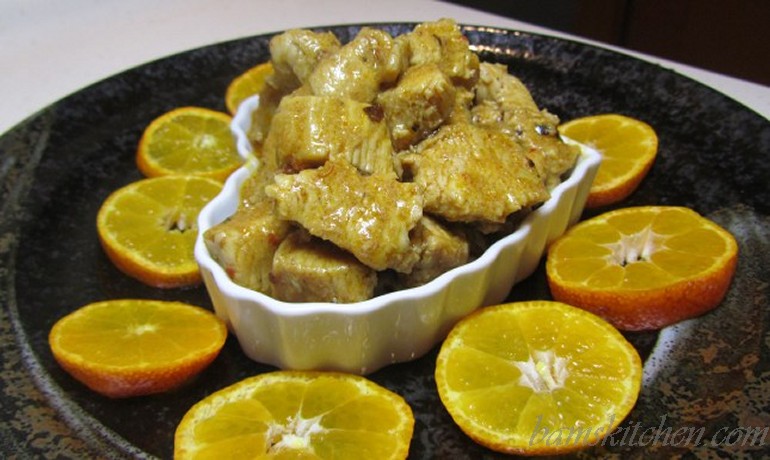 According to legend, Chap Goh Mei was the only day that young hot women were allowed to get all dressed up and head out to the streets, unescorted. Of course, all the young hot single men wanted to take a part in this action so they headed to the streets to take get a better look at all of the single potential marriage prospects.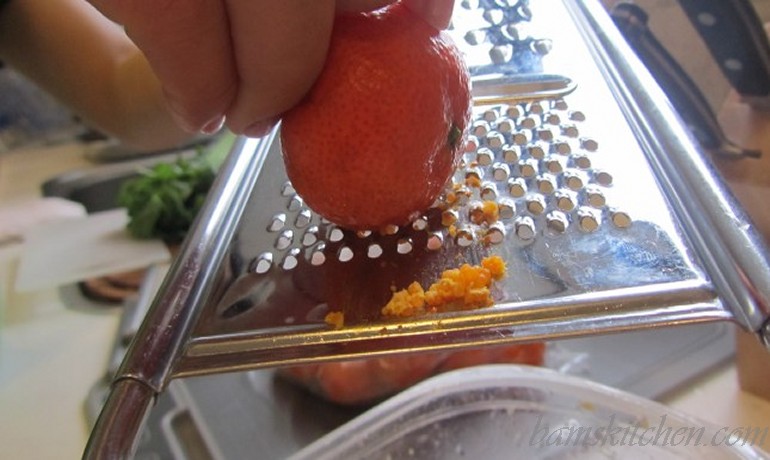 On this special day, the single ladies would throw oranges into the lakes. The belief was that the man who picked up their orange would be their future match. In Malaysia, this tradition has survived till present times.
In celebration of this fun tradition lets throw some love inscribed oranges and make a little Chap Goh Matchmakers Mandarin Orange Chicken.
Once you have found your perfect soul mate, you want them to be happy and healthy and that is why my heart happy version of orange flavored chicken is unique. Unlike the usual deep-fried, coronary artery screaming version, of this dish this one is light, flavorful and uses herbs and spices instead of fat to flavor this dish.
Marinade:
1 tablespoon cornstarch
2 tablespoon Shao xing wine (Or white wine)
1 teaspoon minced ginger
3 cloves minced garlic
2 packets of splenda, Stevia  or other sugar alternative (or 2 teaspoons honey)
dash of white pepper
1 pound boneless chicken breast, cut into 1/2 inch pieces
Sauce:
1 green onion chopped
1/2 teaspoon ground Sichuan peppercorns (or to taste)
Splash of Shao Xing Wine or white wine
1 teaspoon cornstarch
3 tablespoons soy sauce (or Tamari Sauce)
1 tablespoon hot black bean sauce
1 tablespoons mandarin orange zest
juice of 2 mandarin oranges
1 teaspoon sesame oil
Stir Fry
2 tablespoons oil
Dried whole or large cut dried red chilis (optional it depends on how hot you like it)
Garnish
Slices of Mandarin Oranges
Cooked Rice
Step 1: In a baggie combine the chicken cubes with the cornstarch, wine, ginger, garlic, Sweetener (honey or dietetic), and white pepper. Mix thoroughly and let marinade in refrigerator for at least 30 minutes or up to overnight.
Step 2: Combine and mix the sauce ingredients;  green onion, dried Sichuan peppercorns, wine, soy sauce, hot black bean sauce, mandarin orange zest, cornstarch and juices of mandarin oranges in a bowl and set aside.
Step 3: Add oil and crushed dried Sichuan peppercorns and quickly stir fry until aromatic about 1 minute or until your eyes water....
Step 4: Add the marinated chicken and quickly stir fry for about 2-3 minutes until chicken is no longer pick and the juices run clear.
Step 5: Add the sauce to the chicken and quickly stir fry until the sauce is thick and bubbly. Remove the whole dried chilies.
Step 6: Garnish the Mandarin orange chicken with mandarin oranges and serve with a side of rice and stir fried vegetables.