Chocolate Berry Cheesecake Bites are cute little bites of heavenly cheesecake in a cookie heart shape mold topped with berries for the perfect Valentine's Day treat.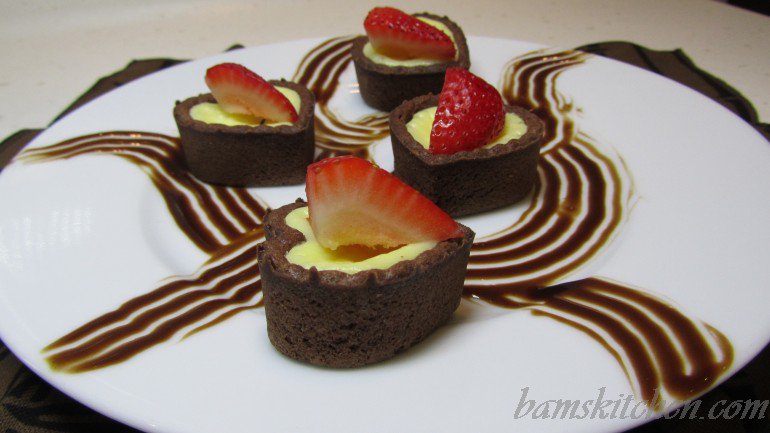 Why you are going to love these Chocolate Berry Cheesecake Bites
Bite sized for portion control
Creamy
Crispy chocolate crumb crust
Fresh berries for the win
Do you have a favorite kitchen gadget?
I am a foodie and I'm supposed to have at least a million kitchen gadgets. Right? However, I am actually quite deficient in this area. I really do love kitchen gadgets, but usually do not buy them for myself. I usually just make do with what I have. However, I think maybe it is time for Healthy World Cuisine to obtain a few upgrades in the kitchen tool area.
Mr. Anonymous knows I have a weak side for fun and interesting kitchen gadgets so he gave me a couple of very unique ones for our anniversary. I am happy that he supports my passion for cooking. However, I know what you all thinking. "Hey that is not very romantic!" At least it was not a shop vac..! ( Come on fess up... How many of you got a new vacuum cleaner or electric drill for your anniversary ...?)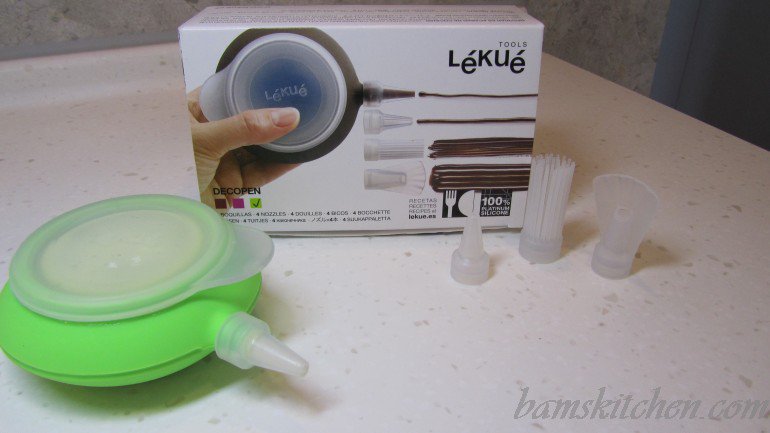 Mr. Anonymous knows that if he can motivate us to enter the kitchen, the higher the probability that he will be able to reap some rewards or maybe some Chocolate Berry Cheesecake Bites.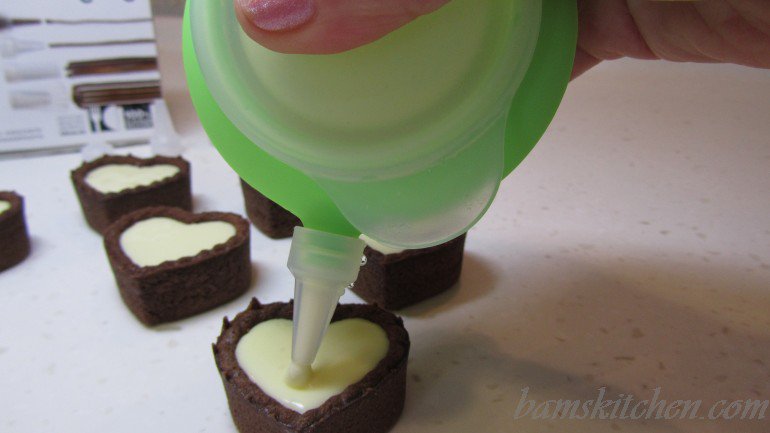 One of the kitchen gadgets that was gifted to me was a Lékué Decopen. According to Lékué website and pamphlet, "The DECOPEN is the most recent, innovative product added to Lékué's TOOLS family, you can add design and flavour to all your dishes, whatever the occasion. Mix your favourite sweet and savoury sauces and have fun adding the finishing touch and giving flavour to salads, meats, fish and desserts. Also have fun with the kids, decorating their favourite dishes. The new, four nozzle model opens up even more possibilities to decorate and improve on your favourite foods.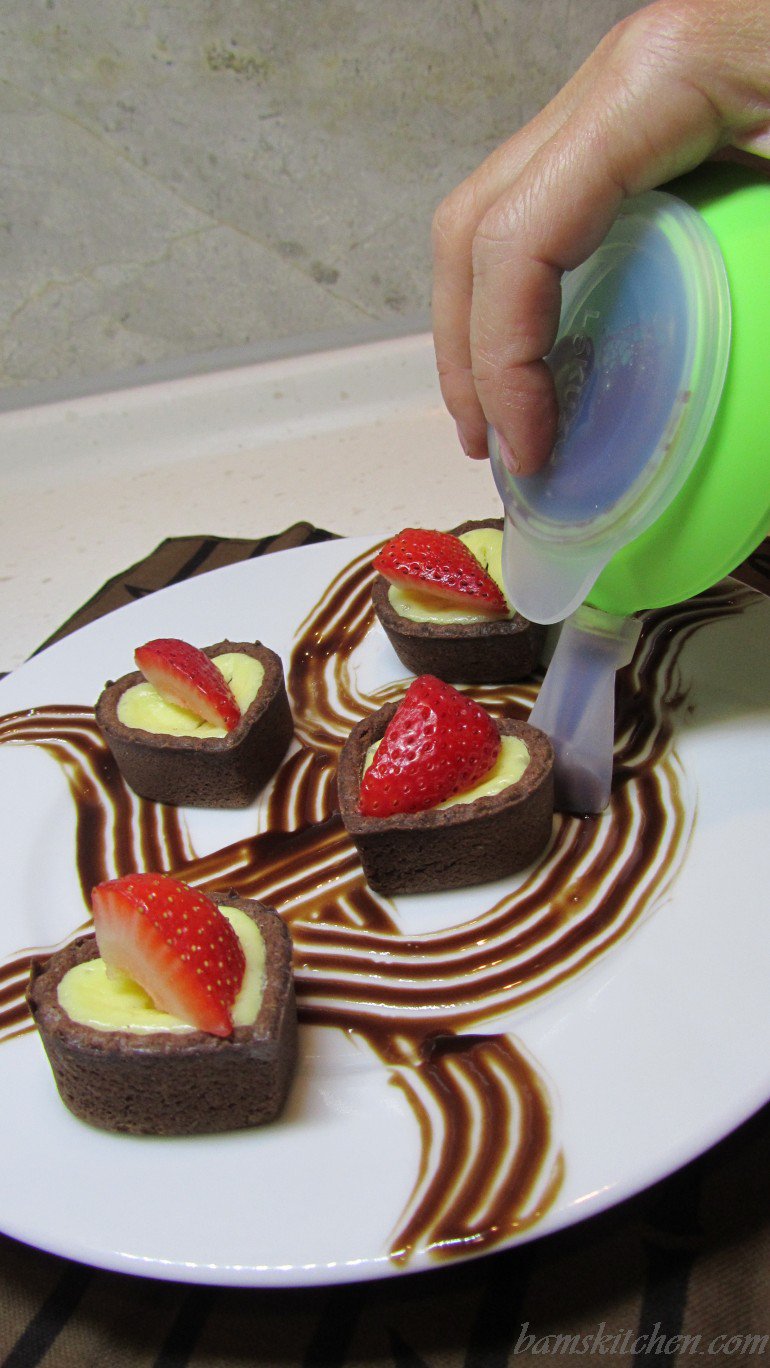 I was off to put the Lékué Decopen to the test. I began experimenting the with the 4 nozzles with a little chocolate sauce. The first time I filled up the container and drew my name in the sauce with the smallest of the tips. Easy enough. I proceeded to tried each of the nozzles and the fan nozzle was by far the coolest decoration on the dish. Now, I just needed a small little dessert to show off my artistic work.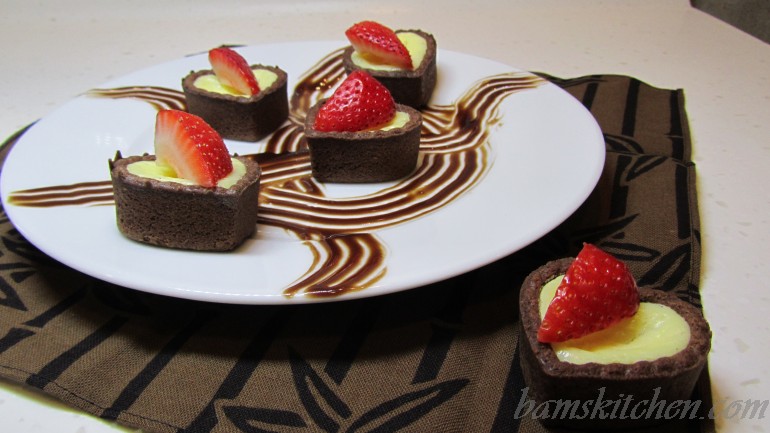 One full size Berry cheese cake coming up for one of my dearest little teenage fan, Jason.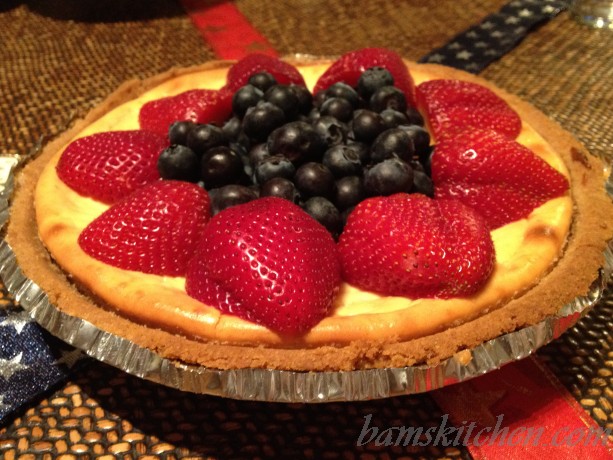 Several little mini heart-shaped cheese cakes with cool Lékué DECOPEN Chocolate designs to keep my hungry teenagers happy too. I better hurry and photograph my little cheesecakes before they are inhaled. Please continue to read along to find out how to make this yummy little treat...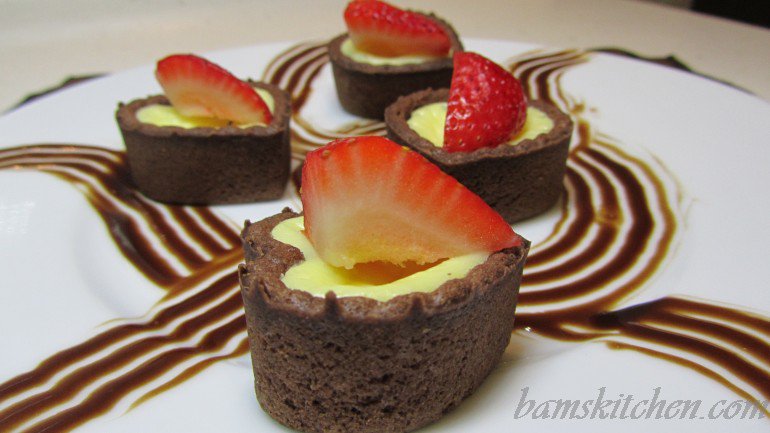 Chocolate Drizzled Berry Bites of Cheesecake Heaven
Recipe adapted from Tyler Florence from foodnetwork.com (You have to love his cheese cakes)
Serves 12 adults or 2 hungry teenage boys
This recipe will make one standard sized 8 inch cheese cake spring-form pan dessert or one 6 inch spring- form mini cheese cake and also about 12 bite sized mini cheese cakes.
Crust:
2 cups finely ground digestive biscuits (about 1 package of plain cookies, graham cracker or you could use chocolate biscuits as well) Graham crackers are hard to come by in Hong Kong.
½ teaspoon ground cinnamon
1 stick unsalted melted butter
cooking spray
Filling:
2 (8-ounce) cream cheese, softened
3 eggs
1 cup sugar
1 pint sour cream
1 lemon, zested
1 teaspoon vanilla extract
Topping:
Blueberries, strawberries or any fruit your little heart desires
Powdered sugar- just a dusting
Chocolate sauce (I used Hershey's)
Step 1: Preheat the over to 325 degrees F. (162 degrees Celsius)
Step 2: In a medium bowl combine all the crust ingredients (cookies, butter, sugar and cinnamon) with a fork until evenly moistened. Spray cooking spray on spring- form pans or tart pan, or cute heart-shaped tart pan around the bottom and sides.
Step 3: Pour the crumbs into the pan and use your fingers to pat evenly on the bottom and sides of your pans or tart pans. Refrigerate for 5 minutes.
Step 4: Make the filling: In a large bowl add cream cheese, eggs, sour cream, zest of lemon, and vanilla and beat until smooth and creamy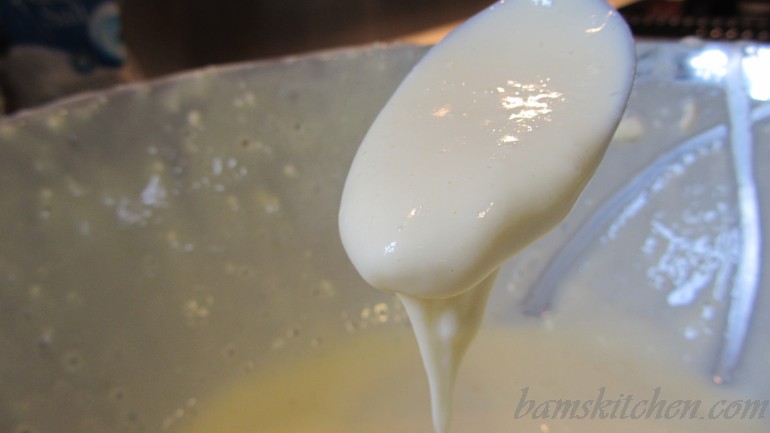 Step 5: Pour the cream cheese filling into the either your spring- form pans or small tart pans that has the cookie crumb filling. Be careful not to overfill as you will have a big mess.
Step 6: Wrap a piece of aluminum foil around the bottom and sides of spring- form pan and seal. Fill a baking pan or baking sheet with a enough water so that once you put the cheese cake inside the water level comes up about ¼ up the outer sides of the pan. (Putting the pan in a water bath prevents the cheese cake from cracking on the top) You can also create a water bath for the tart pans as well.
Step 7: Bake the cheesecakes for about 40-45 minutes or until the center of the pie comes out clean with a toothpick.
Step 8: Allow the cheese cake to cool at room temperature and then refrigerate at least 5 hours but best overnight. Run a knife around the edges of the spring- form pan or mini-tart pans and remove the cheese cake.
Step 8: Decorate cheese cake with berries or whatever your little heart desires. Decorate bottom of plate for the mini bite sized cheese cakes with chocolate designs using your Lékué DECOPEN and artfully place mini-cheese cakes around plate. Enjoy!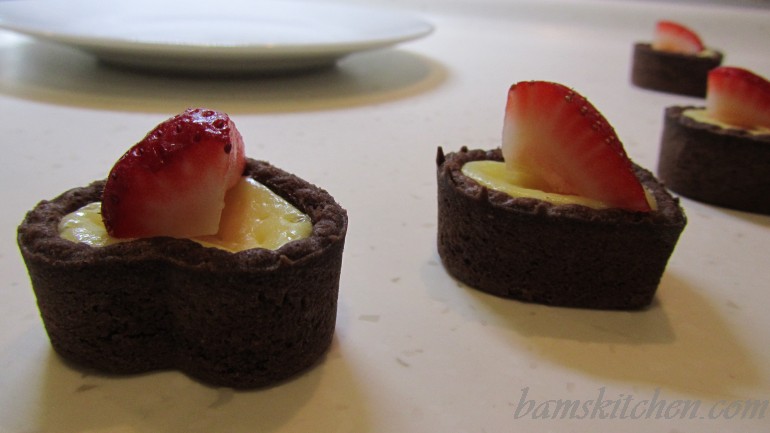 Step 9: Refrigerate and consume cheesecake within 3 days. (Ha Ha Ha... like there would actually be any left with my 2 hungry teenagers in the house after one day) You can also freeze cheese cake if it will not be used within 3 days, but best if consumed within one month of freezing.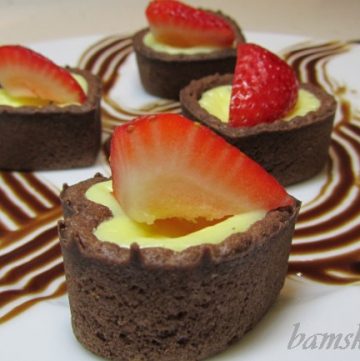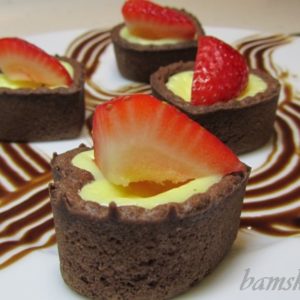 Ingredients
digestive biscuits -

cinnomen -

butter -

cream cheese -

eggs -

sugar or sugar alternative -

sour cream -

vanilla -

lemon zest -

chocolate sauce -
Nutrition