Chicken Kiev with a Twist is a delicious low carb meal stuffed with spinach and mushrooms pan seared and served on a delicious red pepper sauce.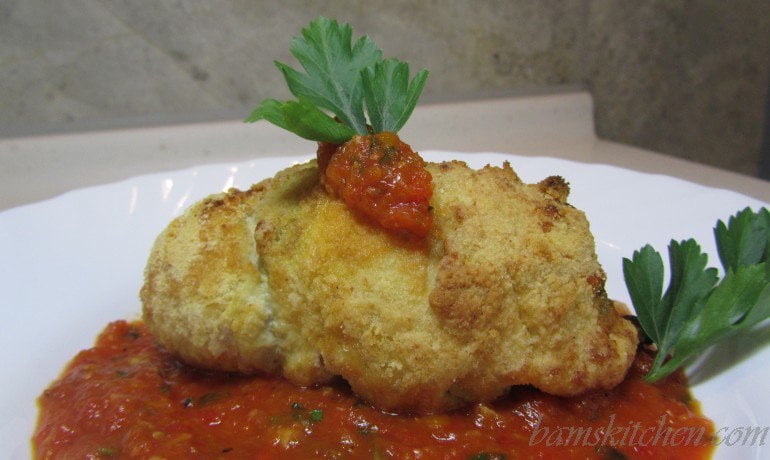 Why you are going to love Chicken Kiev with a Twist
Low Carb
Can be assembled in advance
Sunday Meal Planning idea
Moist and delicious
How well do you with dietary changes?
Are you ready to try some new healthy recipes? Are you ready to try something new and different?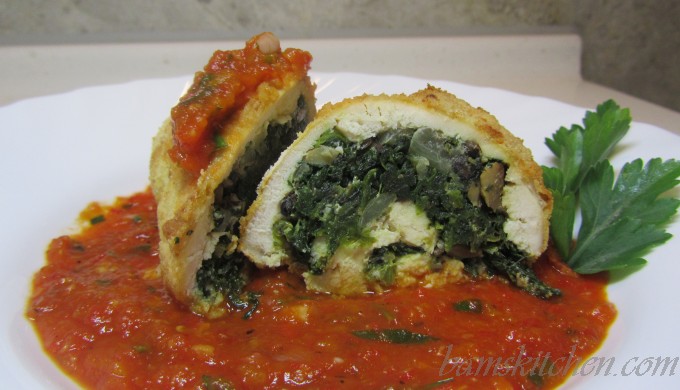 I personally always have great intentions to make change but putting those changes into motion is a whole other ballgame. I am a creature of habit and feel quite cozy in my routine. I know that any slight change will cause some type of physical or psychological discomfort, so I avoid it. However then I feel trapped and uncomfortable in a cycle of stagnation.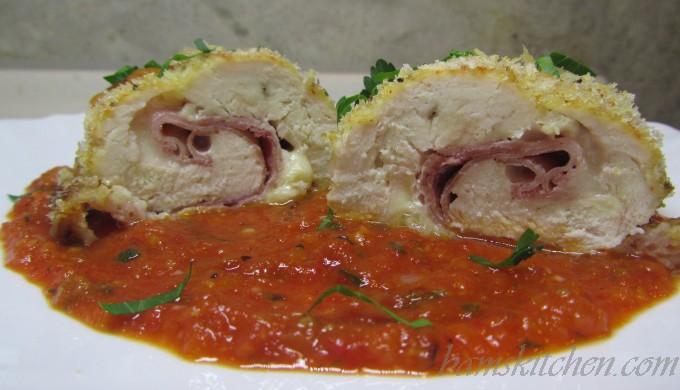 Change can be voluntary or sometimes out of your control, but it is a part of life. Long gone are the days of our 2 years old temper tantrum complete with a 4 point bang your head and arms and legs flailing on the floor when our parents told us there was an unexpected change.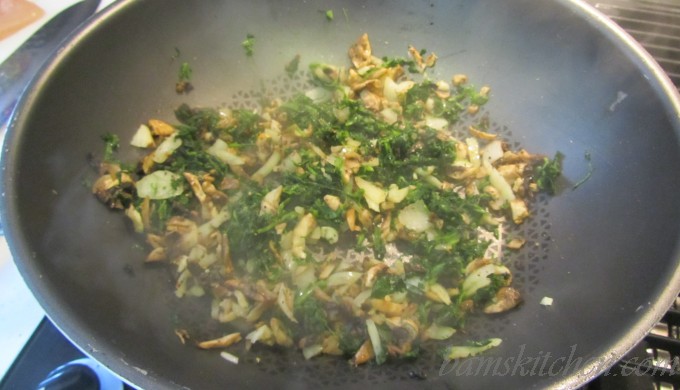 Over the years, I have learned how to be a creature of change and trust me this was no easy feat. I have learned that change is necessary for survival and in order to change I have to change how I think about the change itself.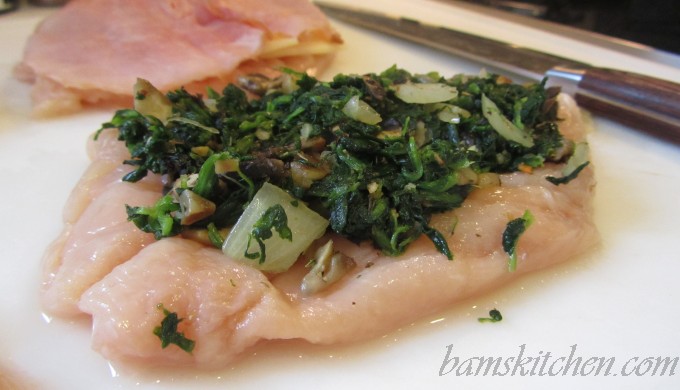 A positive attitude causes a chain reaction of positive thoughts, happy events and positive outcomes.
A negative attitude causes a chain reaction of negative thoughts, unplanned events and poor outcomes.
So the bottom line is that it our choice to be happy or sad, but the change is still going to happen.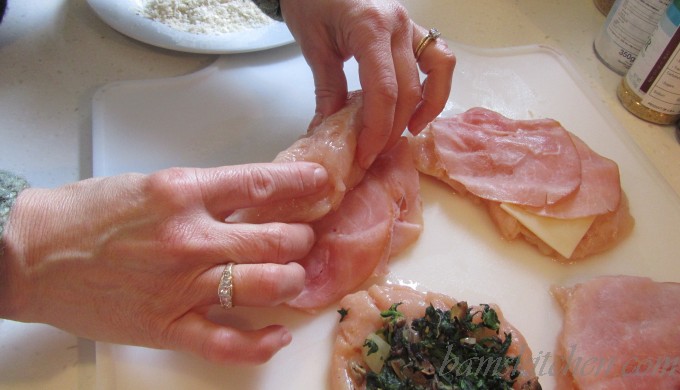 Change is required after a holiday season. We have eaten a few more cookies than we intended, ate way too many second helpings and too many carbs for our own good. However, I do not believe in dieting as that just causes everyone to feel deprived and then you have failure. Don't set your self up for failure. Set yourself up for success and a positive change! One little step at a time. One little recipe at a time.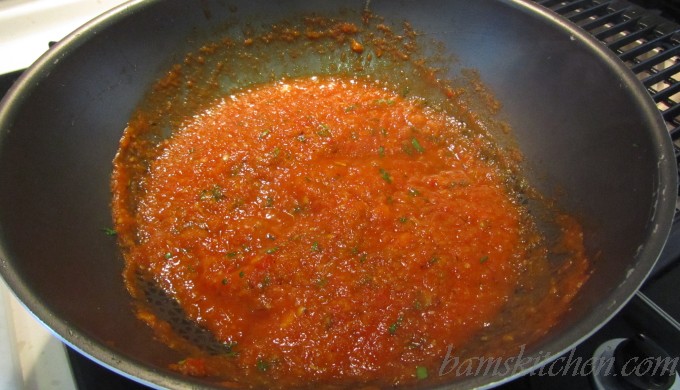 Eating a well-balanced diet, with colorful vegetables, proteins and complex carbohydrates seems easy enough, or is it? Does your family have dietary restrictions like gluten-free or need to follow a diabetic diet? I feel your pain and can help you get sorted and stay on target to meet your goals.
It requires the "P" word-- Planning. The planning part starts at home with recipe and meal planning ideas (that is where I can give you a hand) then following through with the plan in the grocery store with a list and then executing the plan in the kitchen.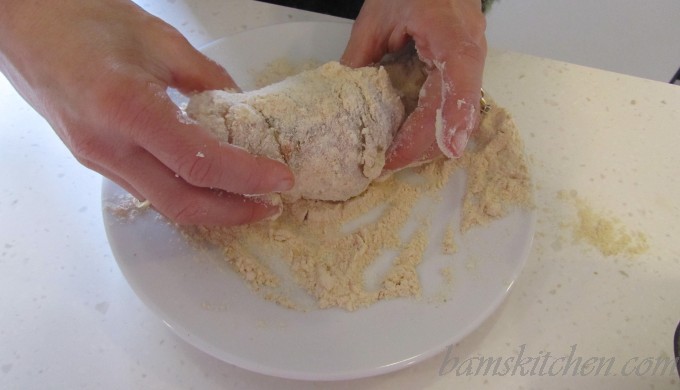 In order for this plan to work, your dishes need to be packed with the good stuff and be intense in flavor and textures. Today we are going to start with a lovely Chicken Kiev with a roasted pepper tomato sauce, almond green beans and crisp and crunchy endive salad with a lemony vinaigrette.
Chicken Kiev is great all on its own, but my family is really craving some extra warmth and love on these cooler days. I decided to create a Chicken Kiev in 2 different ways to please all the members in my family. I stuffed some of the organic chicken breast with ham and swiss cheese and dusted then with a little parmesan crumbs for my teenagers.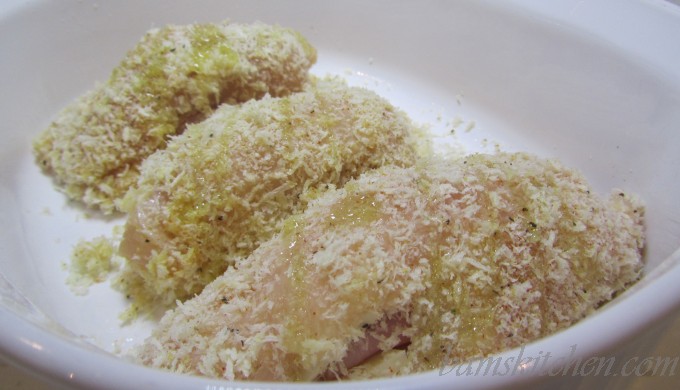 Low Carb Version of Chicken Kiev with a Twist
For the carb watching gluten-free, egg free and lactose free crew, I made Chicken Kiev with a delicious stuffing of spinach, mushrooms, onions, garlic and spices and dusted them with a little almond flour before baking. However, we used ground pork rinds as a crispy topping for the low carb watchers. Both versions were served up in a warm cozy bath of roasted red pepper and tomato basil sauce that was to die for.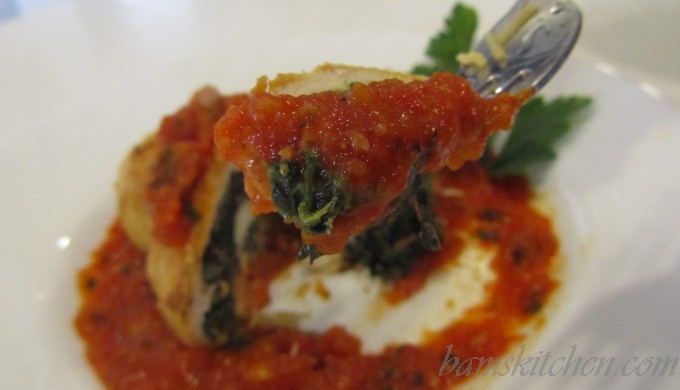 More Delicious Chicken Breast Recipe Ideas
Chorizo and Cream Cheese Stuffed Chicken Breasts
Stove Top Chicken Bacon Casserole
Creamy Chipotle Chicken Skillet
Hungry For More? Subscribe to our Newsletter and follow along on Facebook, You Tube, Instagram, and Pinterest for all the latest updates.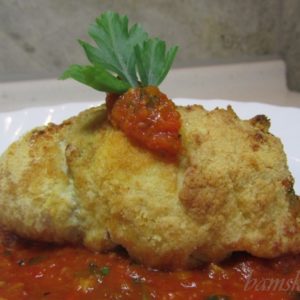 Chicken Kiev with a Twist
Chicken Kiev with a Twist is a delicious low carb meal stuffed with spinach and mushrooms pan seared and served on a delicious red pepper sauce.
Print
Pin
Rate
Ingredients
Chicken Kiev
4

chicken breasts


(boneless skinless pounded flat)

1

egg


beaten

1

cup

pork rinds


½

teaspoon

garlic powder


1

teaspoon

dried basil


¼

cup

parmesan cheese


grated

1

tablespoon

olive oil


1.5

cups

spinach - 1.5 cups

frozen spinach (thawed and squeezed to remove moisture)


8

oz

mushrooms


cleaned and sliced

2

cloves

garlic


minced

salt and pepper

to taste

2

tablespoon

white wine


optional

1

tablespoon

lemon juice

Red Pepper Sauce
1

tablespoon

olive oil

½

cup

onion

chopped

1

clove

garlic

minced

12

oz

tomatoes

canned chopped

8

oz

roasted red peppers

in a can/jar and chopped

1

teaspoon

sugar

or sugar alternative - optional

¼

cup

basil

fresh chopped

¼

cup

white wine

optional

salt and pepper

to taste
Instructions
Pre-heat oven to 375 degrees F (190 C)

Mix ground pork rinds, garlic powder, dried basil, salt and pepper together and set aside.


Put olive oil, onions, garlic and mushrooms in a pan and saute until slightly caramelized. Add a splash of white wine and spinach, season to taste and then a little squeeze of fresh lemon to finish off the dish. Remove from heat and set aside.

Lay flat your pounded flat chicken breasts and place a couple of tablespoons full of the spinach mixture in the center leaving a little room around the edges.

Roll your chicken breasts up so that the spinach mixture stays inside.

Dip your stuffed chicken breast in the beaten egg. Gently dip your chicken breasts into the Pork rind mixture to coat all sides. Place your chicken Kiev in a greased baking dish and drizzle with a little olive oil.


Bake Chicken Kiev uncovered for 30-40 minutes or until the juices run clear and the crust is golden brown.
Red Pepper Sauce
In a medium-sized pan, place your olive oil and add your onions until they start to caramelize.

Add your garlic for a minute or so (don't burn your garlic as your sauce will become bitter)

Add your chopped tomatoes and roasted red peppers, splash of wine, sugar alternative, salt and pepper and ½ of my chopped fresh basil and cook over a low simmer for about 15 minutes to allow the seasonings to mingle, if you have longer to simmer then that is better.

Remove the sauce from the burner, add the remaining chopped fresh basil and stir into sauce.

Place 2-3 tablespoons of roasted red tomato sauce on a plate. Top with a chicken Kiev. Place a little dab of sauce of top of chicken Kiev and garnish with fresh basil. Enjoy as change is good! (this sauce is also fantastic on top of pasta, italian fish, grilled tofu, and whatever your little heart desires.
Notes
You can assemble your Chicken Kiev in advance. Prepare all until you are ready to place in the oven to bake and cover and refrigerate until ready to eat.
This recipe makes extra red pepper sauce but it is delicious on fish and pasta so you can enjoy it on other recipes during the week.
Nutrition
Serving:
1
g
|
Calories:
459
kcal
|
Carbohydrates:
12
g
|
Protein:
60
g
|
Fat:
18
g
|
Saturated Fat:
4
g
|
Cholesterol:
196
mg
|
Sodium:
1301
mg
|
Potassium:
1408
mg
|
Fiber:
3
g
|
Sugar:
5
g
|
Vitamin A:
2313
IU
|
Vitamin C:
49
mg
|
Calcium:
150
mg
|
Iron:
3
mg