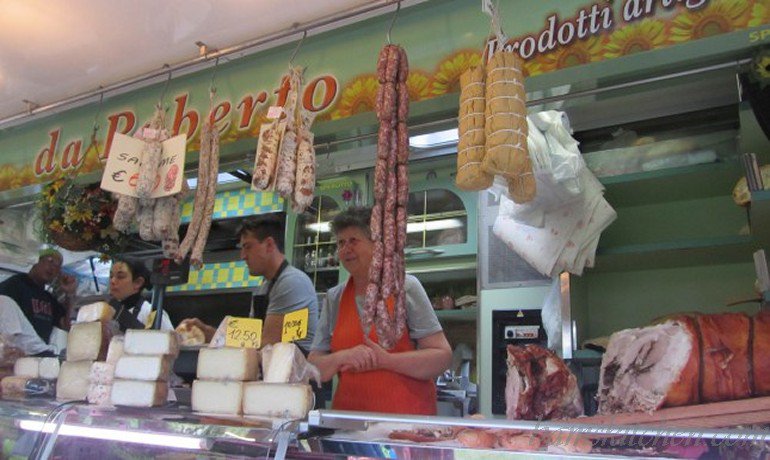 Healthy World Cuisine is reporting live on location from Italy.
Everyone has a bucket list of some of the things that they want to do before they pass on and visiting and eating my way through Italy was on the top on my list. I am still am in a trance or maybe that is a food coma after getting the opportunity to see, feel, touch, smell, eat and enjoy all the culinary experiences that Italy has to offer. I am probably at least 5 kg heavier to prove my point but I enjoyed every minute of it.
I think one of the best ways to get to know the city and its people is by visiting the local food markets. There are many different types of food markets in Italy from supermarkets to small, neighborhood stores called alimentari and open air market stalls.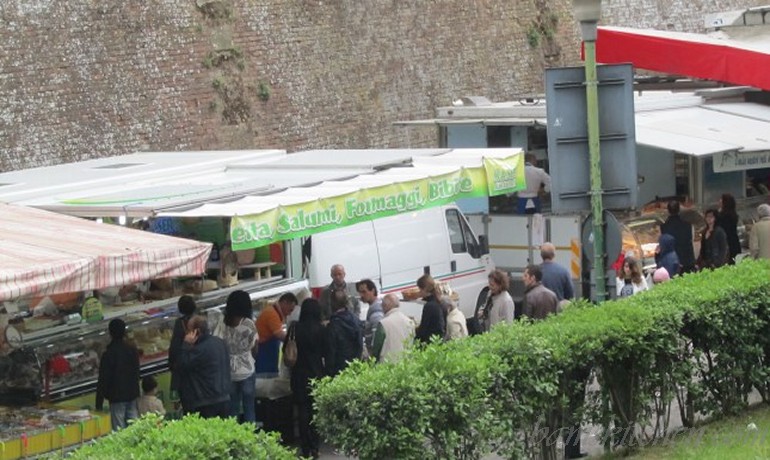 In Siena there was a lovely open air market in the central plaza. There were many mom and pop vendors selling all the yummy ingredients for a perfect picnic lunch for our picturesque drive through the rolling hills of Tuscany. Come follow along for a tour of the markets in Italy...
Have you ever tried porchetta? Porchetta is a savory, fatty, and moist boneless pork roast of Italian culinary tradition. The body of the pig is gutted, deboned, arranged carefully with layers of stuffing, meat, fat, and skin, then rolled, split, and roasted, traditionally over wood.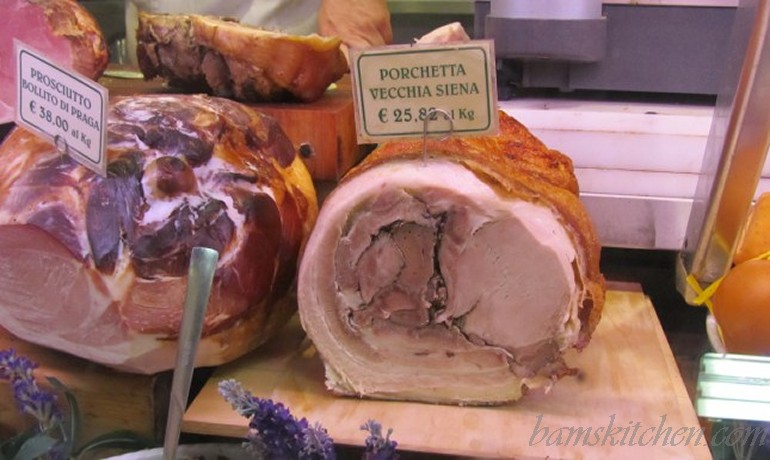 Porchetta is usually heavily salted in addition to being stuffed with garlic, rosemary, fennel, or other wild herbs. The description words like "ohh my goodness" don't even seem to really capture this culinary experience. There is the crispy pork crackles on top and the savory moist meat with the spices is so delicious and goes perfectly with a glass of red wine or two from the Chianti region.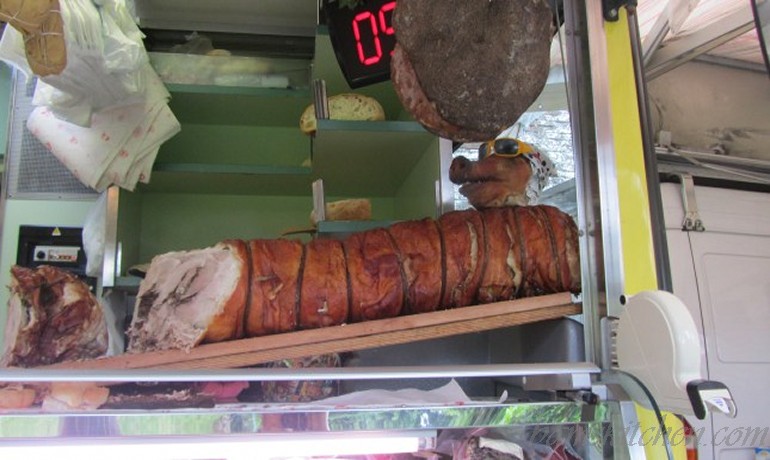 What Italian picnic would be complete without olives? Not just any olives but large Italian harvested from the Tuscan region. During my visit to the local markets, my favorite olive was the bright green mild and slightly salty flavor Castelvetrano olive. The taste was fresh, clean and a perfect accompaniment to the salty cured meats, cheeses and Tuscan crusty bread. Castelvetrano Olives can also be processed into rich flavored olive oils for cooking or dipping. However, Mr. Anonymous seemed to really enjoy the spicy chili olives (denocciolate piccante).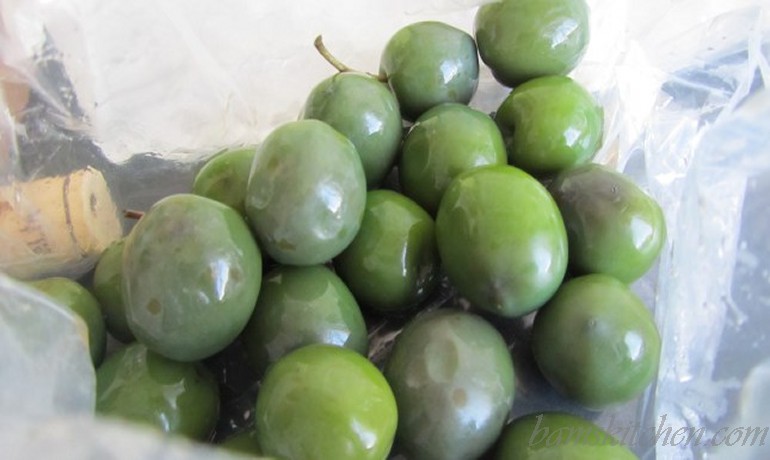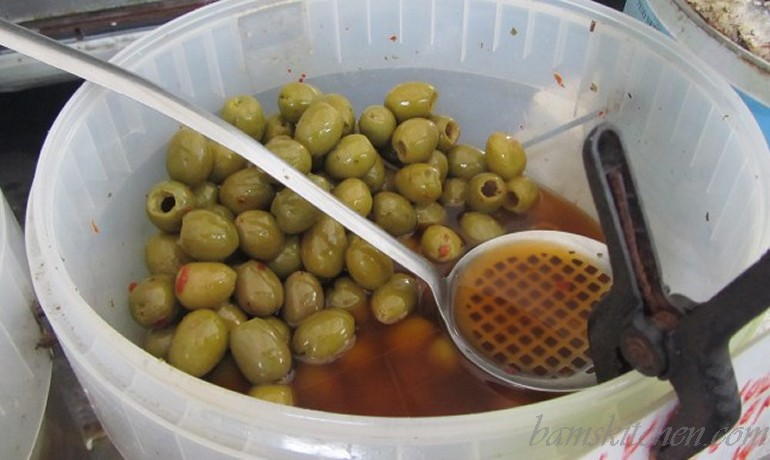 Why have just salami when you have so many yummy cured meats to choose from. Seriously, I think the man in the market told me there were literally 100's of different kinds. I think I personally tested Capicola, Cacciatore, Soppressata, Speck, Prosciutto di Parma, Prosciutto Cotto, Mortadella, Pancetta, Soppressata, and many many more. (I think I mentioned I did bring my eating stretch pants) These yummy preserved meats are usually made from pork. However, beef, veal, buck, goat, chamois, venison, sheep or wild boar are also used. These cured meats (salumi in Italian) were born of a need to conserve meat for months after the slaughter of the animal. Who could have guessed that something that arrived from necessity could be so yummy.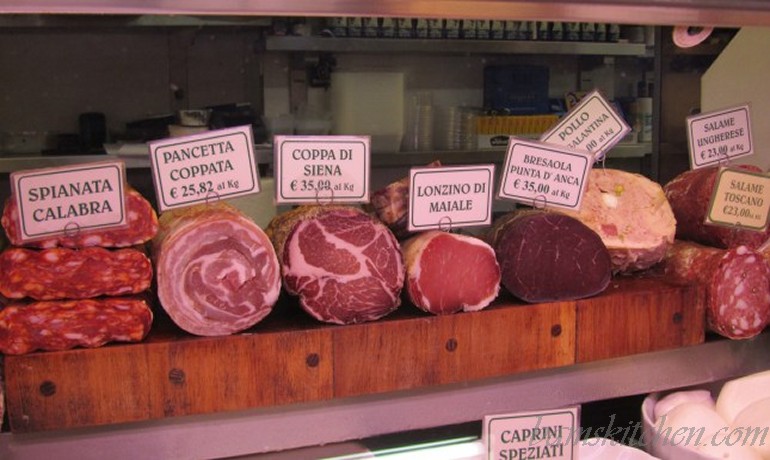 Did you know that Italian salumi falls under two types of categories. Salumi from a whole cut of meat, such as a boneless thigh or shoulder (Prosciutto, Pancetta, Coppa, Culatello, just to name a few). The 2nd category is obtained from minced, ground, or chopped meat that is stuffed into casings, known as insaccati in Italian (salami, sausages, and too many to name). Often these salumi are seasoned with different seasonings and are very specific to a particular region.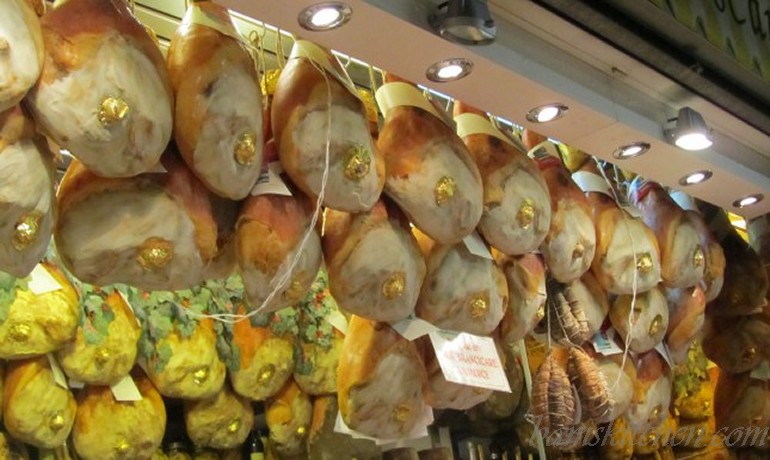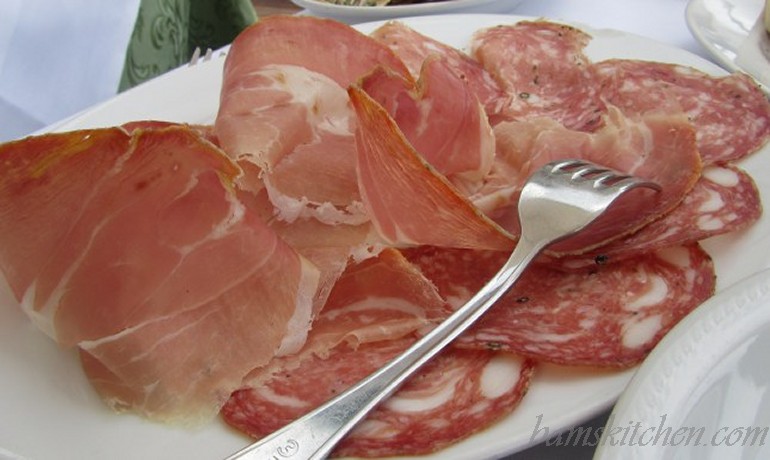 Another must for a romantic picnic is cheese. Did you know that Italy has over 400 different kinds of cheese, give or take a few. Now there is no way that I could taste each and every one, even though I was on a mission to do my part, my 2 favorite were the king of cheese, Parmigiano-Reggiano and Pecorino.
Parmigiano-Reggiano is a traditional, unpasteurized, hard cheese made from cow's, skimmed milk. It has a shape of a drum with sticky, hard, yellow to orange rind. Parmigiano Reggiano wheels can weigh around 75 pounds and must be cut by a saw. The aroma is sweet and fruity, the color fresh light yellow and the taste is slightly fruity. As 75 pounds of cheese was a bit much for our little picnic we had them chisel off a few pieces for us to taste. I personally like to eat Parmigiano-Reggiano plain with just a little drizzle of olive oil however as you know this king of cheese is a must have for great pasta, soups, salads and many other Italian cuisines.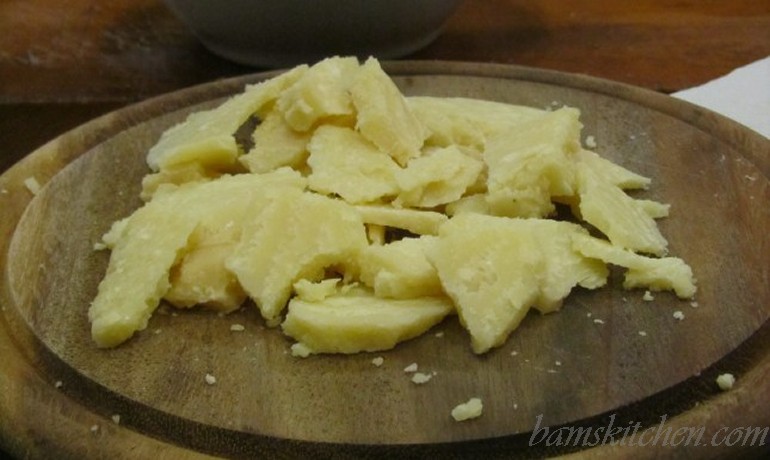 Pecorino is the name given to all Italian cheeses made from sheep's milk. The smooth, hard rind is pale straw to dark brown in color. While visiting Florence, I had the opportunity to enjoy a very informative tour from a knowledgable foodie and chef. He had mentioned that the cheese is usually made between November and late June. Also depending on what region the Pecorino is made in, that determines its name. For example; Pecornio from Sicily is called Pecorino Siciliano and so on and so forth. He also mentioned it takes about eight to 12 months to mature, during which time it develops its characteristic flavor. I think it tastes a little salty with a little fruity tang and it goes perfectly on top of a piece of crusty Tuscan bread.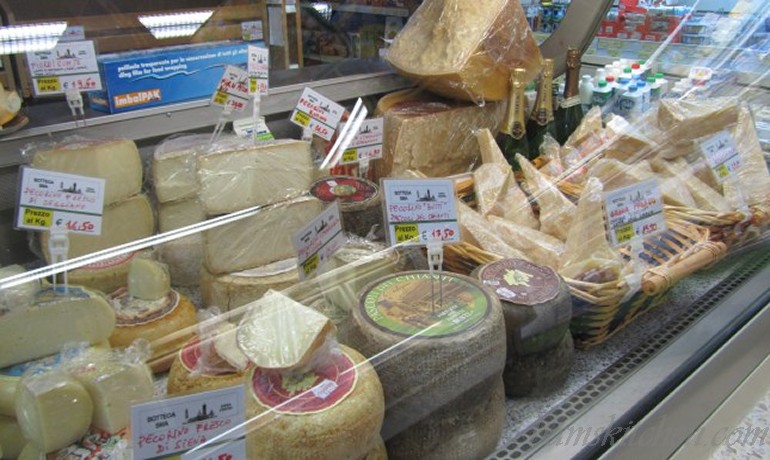 Did you know that bread in Italy is traditional made WITHOUT salt. Many years ago sea salt very expensive and therefore they could not afford to make it in the peasant bread. So, even to this day, traditional Tuscan bread is made without salt. However, this chewy bread with a crunchy exterior is the perfect to compliment the salty cheese and salumi.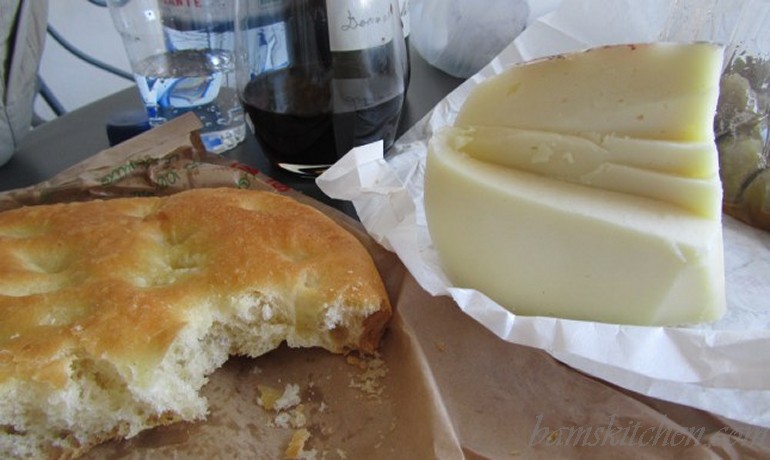 Fresh vegetables from the Italy markets are so very unique and worth a mention. My favorite vegetable, or maybe we should call it a fruit, was the tomato. I ate tomatoes every morning on top of toasted Tuscan bread slathered in the best olive oil topped with a little sea salt and fresh cracked pepper. I think I am addicted.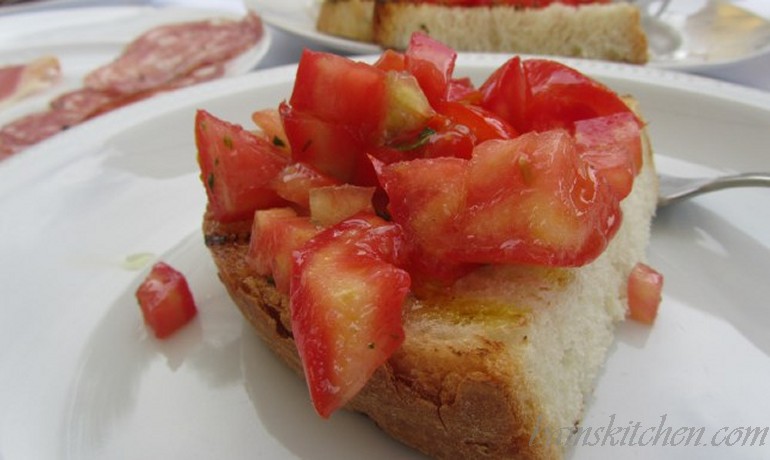 There are many varieties of tomatoes but one unique that I have not seen before is pomodoro canestrino. Pomodoro canestrino tomatoes have the typical basket-shape with grooves. The flesh is firm, low acidity and high sugar content and the skin is thin. I think this tomato is harvested from Lucca and Pisa and it a great addition to any caprese salad.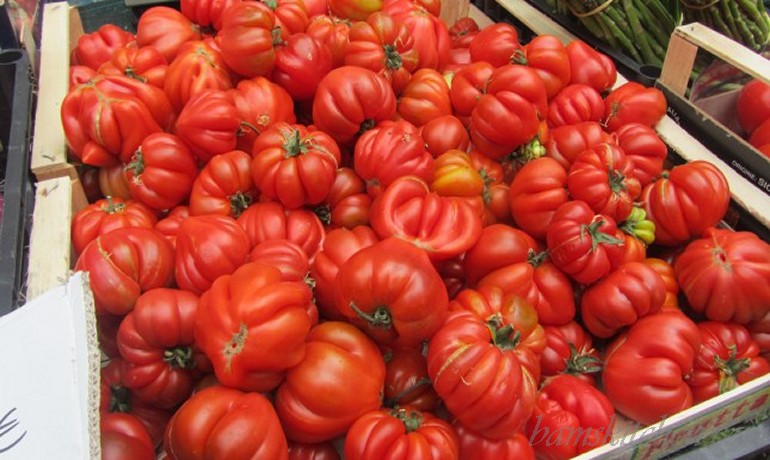 When you think of Italy one of the first vegetables that come to mind are artichokes(carciofi). However, unlike in other places I have been, these artichokes have an amazing purple hue with a glorious long stem. Bake, stuffed, pickled or preserved in oil with herbs and spices, these vegetables are sure to bring a smile to your face.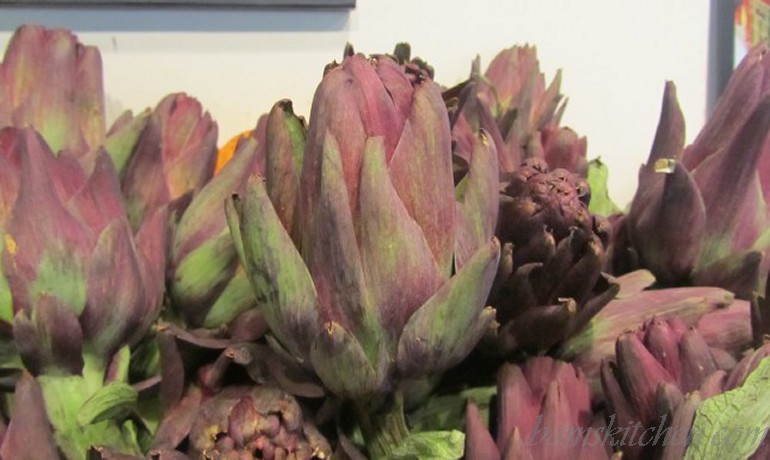 Another vegetable that is used frequently in pasta dishes, deep-fried (fiori di zucca) or used in other savory Italian dishes are Zucchini flowers. Many of food cultures and traditions came from the lifestyle in the past of using everything and not wasting any parts of the harvest. I love how happy accidents are invented. When I was in Florence, I ate a delightful pasta dish with Zucchini flowers and gorgonzola cheese. I want to see if I can re-engineer that delicious dish here in Healthy World Cuisine.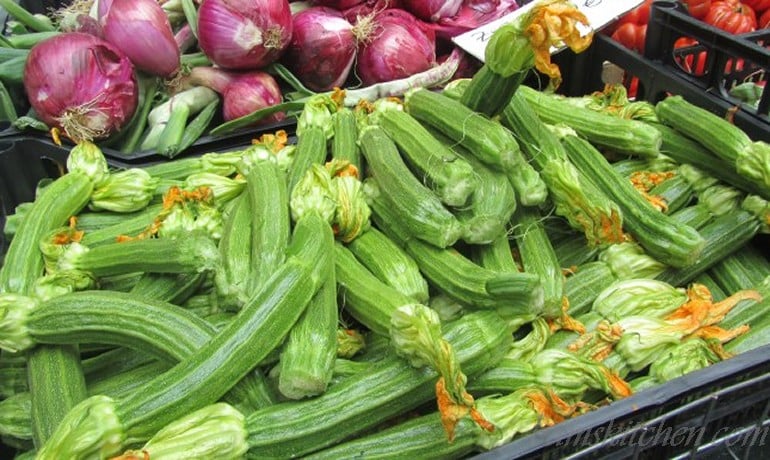 Now here are some items that might not ever be used in Healthy World Cuisine with teenagers in the house or certainly not something needed to take on my picnic in the rolling hills of Chianti, but is very interesting to mention. My mother is Italian. She always said that these particular items are delicacies. However, you must trust your butcher to know that you are obtaining the freshest item you can get. As I discussed before, Italian cuisine is a very simple cuisine and they also use every part of the vegetable, meat, and byproducts and nothing is left to go to waste. Some very unique dishes might include tripe, brain, marrow, other organ meats and even fresh blood to make blood sausages. Now don't knock these items until you have tried them.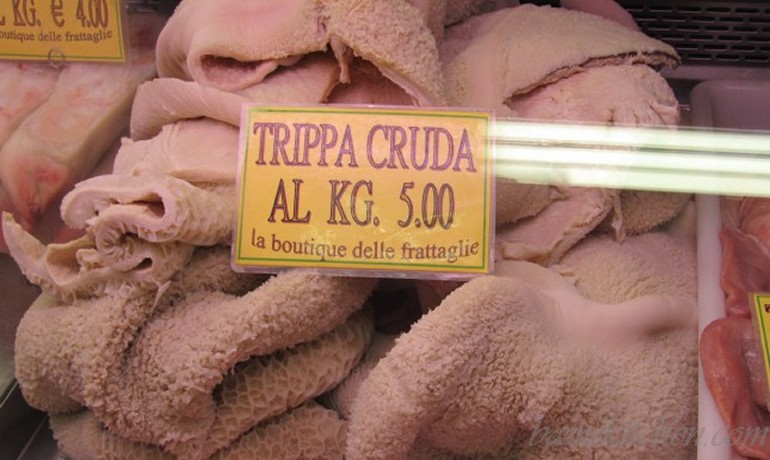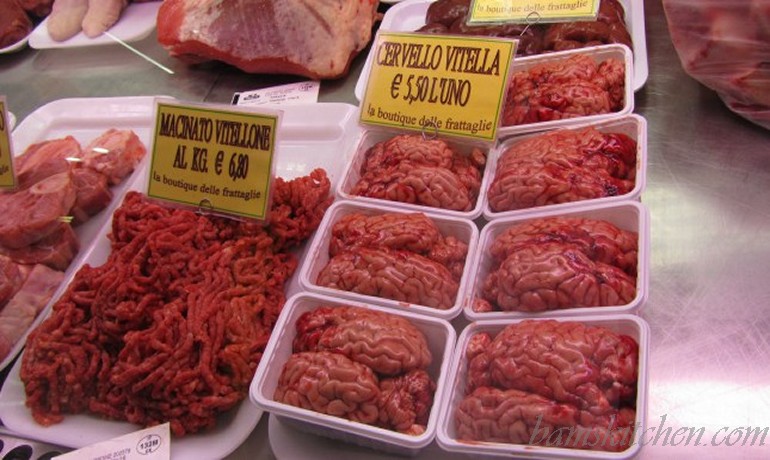 I hope you enjoyed the little tour of some of the interesting things in the Italian food markets. A visit to Italy is a foodies dream come true and I am delighted to be able to share some of these experiences with you. Healthy World Cuisine will be full of Italian culinary surprises during the month of June so please be sure to stay tuned and I can't wait to catch up on my reading to see what everyone else has been cooking in their kitchens while I have been gone.
After my great tours of the local markets I have filled my picnic basket with some delicious Pecorino cheeses, Tuscan breads, Porchetta, Cacciatore, Castelvetrano olives and a lovely bottle of Pinot Nero from the Chianti region. I am off to have a romantic picnic lunch in the rolling hills of Chianti with Mr. Anonymous.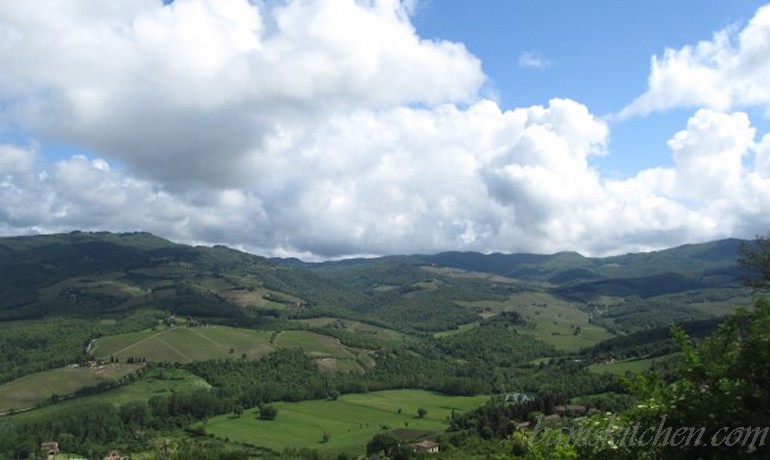 Until next time...Ciao!