Greek Feta Yogurt Snack Bites are a low carb tasty appetizer that can be made in less than 15 minutes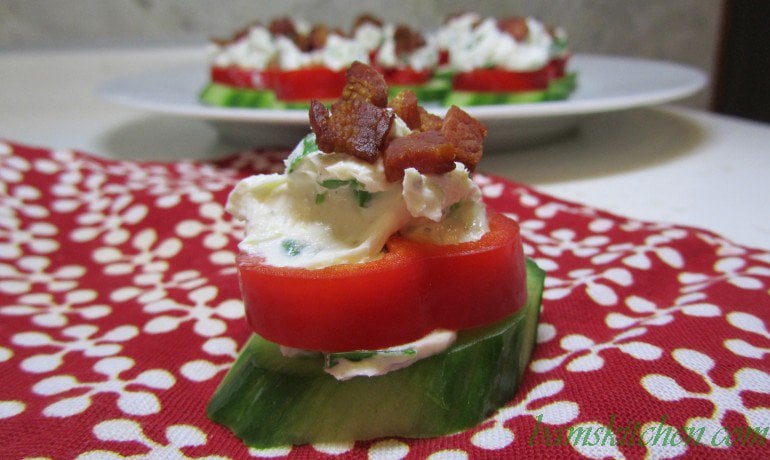 For the first time in ages we have sun and partially blue skies in Hong Kong. It is a gorgeous day.
My hair is naturally curly and it can be used as a barometer for humidity. Who needs one of those fancy outdoor/indoor barometers when you have Bam's Hair. Today, I predict 100 percent humidity and my hair is getting bigger by the minute. I do not want to scare anyone, so I promise only pictures of food and scenery today.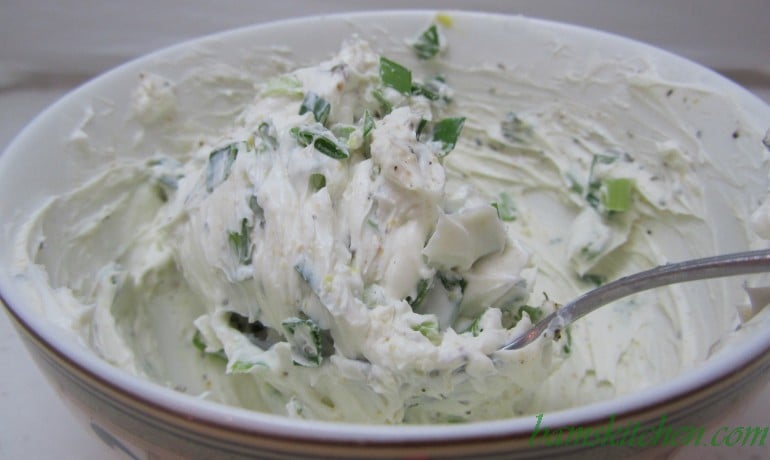 When it is hot and humid, the last thing you want to be doing is starting up the oven and getting yourself all hot and bothered in the kitchen. I have the perfect little easy appetizer for your guests this weekend that you can make ahead and will keep you cool. Greek feta yogurt snack bites are cool, crisp and a little zesty.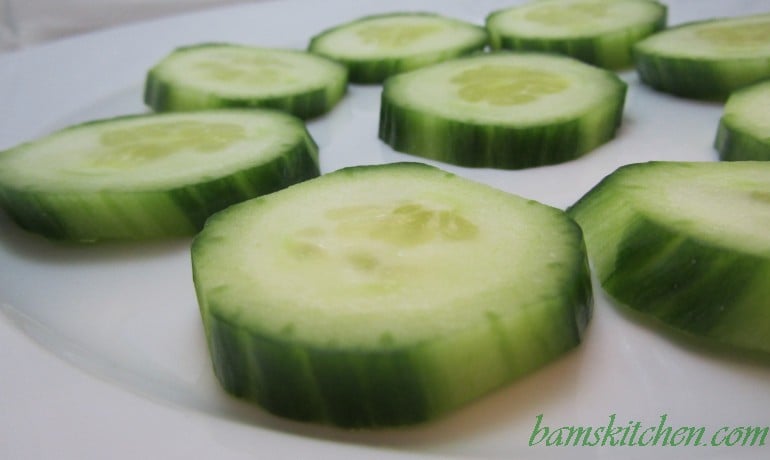 Greek Feta Yogurt Snack Bites are the perfect Summertime Appetizer
These little make ahead appetizers are just perfect for an outdoor gatherings this spring and summer. They look festive and elegant. You do not need to tell your guests this appetizer took less than 15 minutes to prepare, that will be our little secret. Greek Feta Yogurt Snack Bites are gluten-free, low carb and diabetic friendly. Cardiac friendly if you leave off the bacon. If you have extra feta cheese, you are going to love our Feta Stuffed Mushrooms for a delicious appetizer too.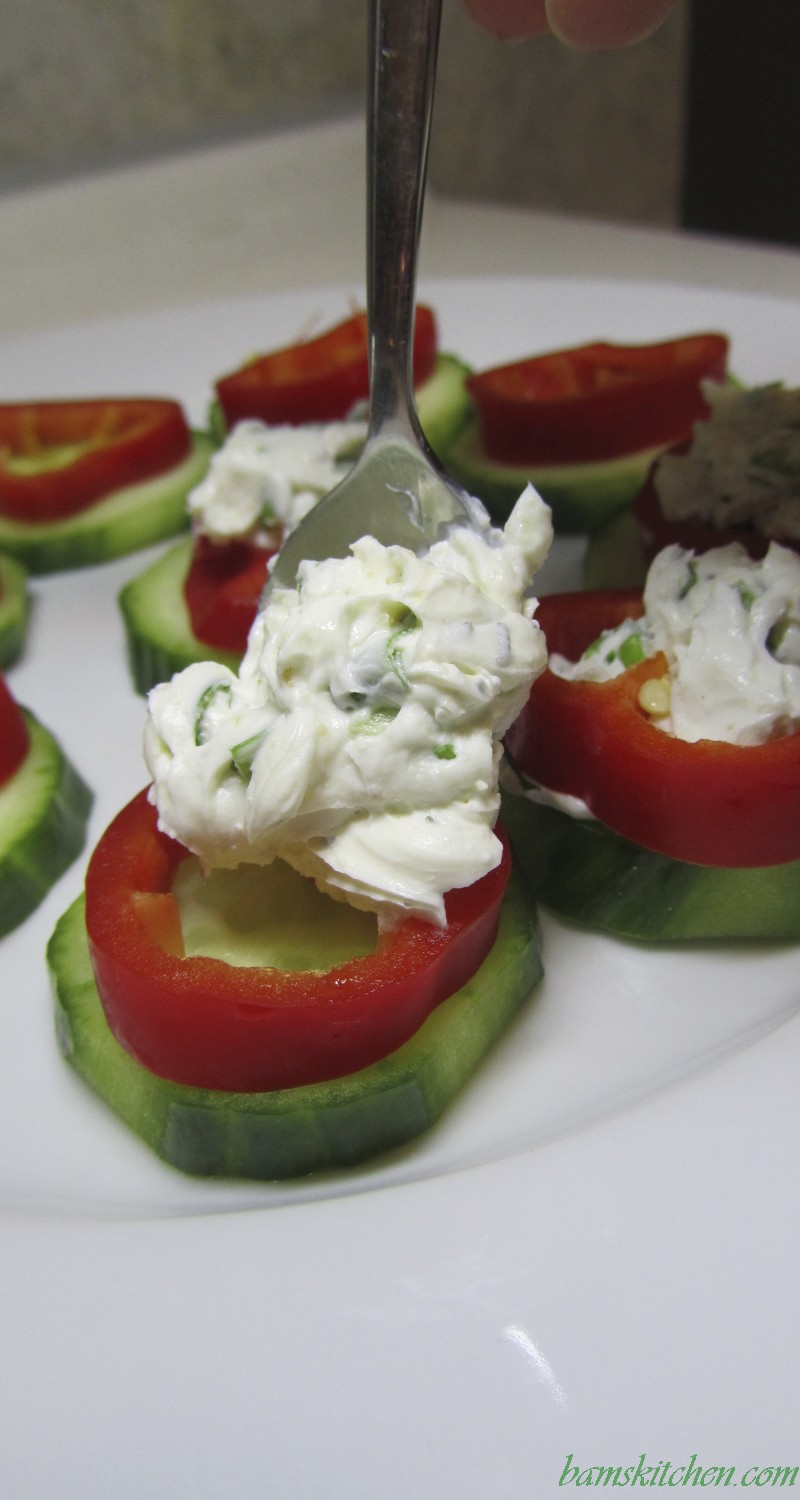 I do not know about you but it seems like we are always getting low on groceries with my two hoover vacuum cleaners (teenage boys) living in close proximity to the kitchen. I do not buy lots of snacks, and if I do, they evaporate into thin air even before I have the chance to unload the rest of the groceries. You would think that when you are having last-minute guests you would at least have few crackers and maybe a little wedge of cheese around, nope. What about a chips and salsa, nope? How about just a couple of handfuls of mom's gluten-free pretzels? Well those little buggers ate the last of those too!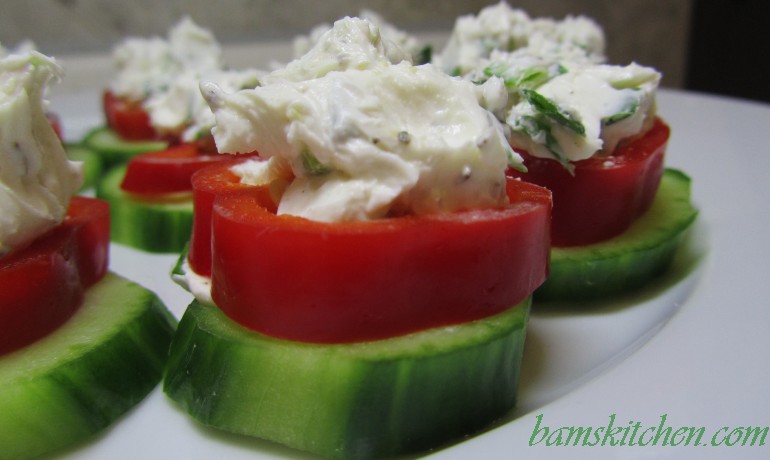 So off I was to forage in the kitchen. Well we did have some feta cheese but no crackers. I had some natural plain greek yogurt, however nothing to put any dip on. There is no way I as about to fire up the oven in this heat or walk up to the local grocery store and melt. I dug deep into my veggie drawer and low in behold, there lies my answer.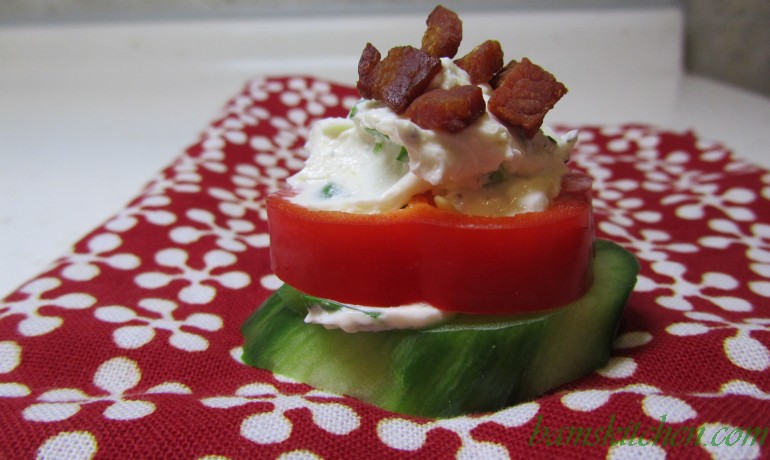 I found the perfect vessel for transporting a lovely dip from your plate to your mouth; cucumber and pepper pyramids. Now with that all sorted, how do you get teenagers to eat anything healthy. Kids eat anything when it is covered with one of their main food group-bacon. Now if you are vegan, watching your sodium intake or watching your diet then by all means just leave off the bacon and maybe add some roasted pecans or almonds instead.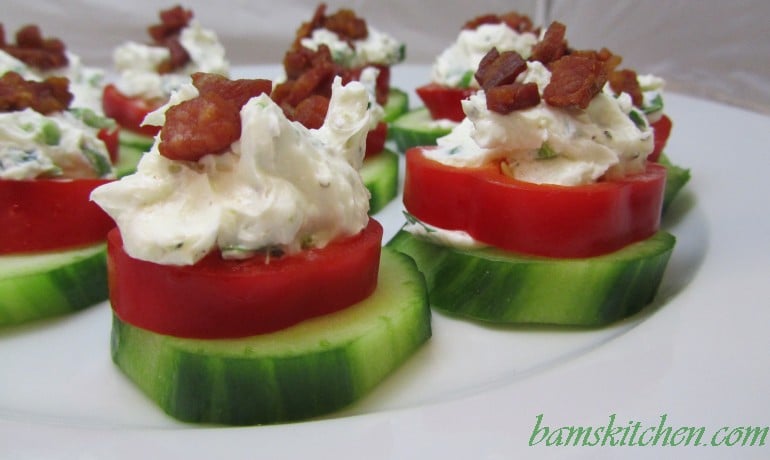 Greek Feta Yogurt Snack Bites will be the perfect party starter for a gathering out on the balcony this weekend. My dear friend Cecilia from http://thekitchensgarden.com/2013/05/28/new-back-door-step-pictures-from-around-the-world/ is hosting a little challenge that we all take a picture of our "gardens" or yards to share. Well my "garden area" is only about 4 feet by 12 feet but it really all about what you do in these spaces makes them special. Our "garden" is a balcony that overlooks the China Sea. We call this our million dollar view and we are very blessed.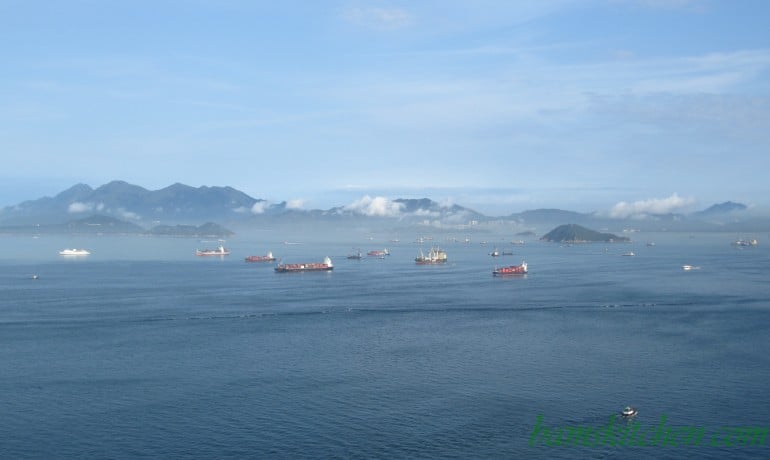 When you have a view like this, there is no need to go out. We grill, we chill, we host, my kids love to study on the balcony. (Well maybe my boys don't love to study but they sure do love the balcony.) This week is final exams for my boys and I caught one of the boys studying for his exam, sitting on the balcony, with his science book on his chest and his eyes closed. I sure hope learning by transdermal osmosis is working for him.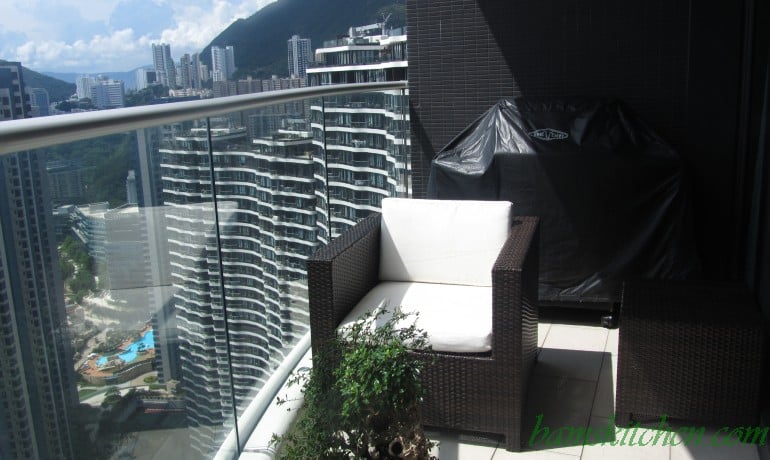 The evening is my favourite time to be outside. Every night, the sky is a different colour and we have the most amazing sun sets. You know the reason why we have such pretty sunsets is because of all of that pollution. I hope that one day Hong Kong can make large strides in cleaning the air and environment.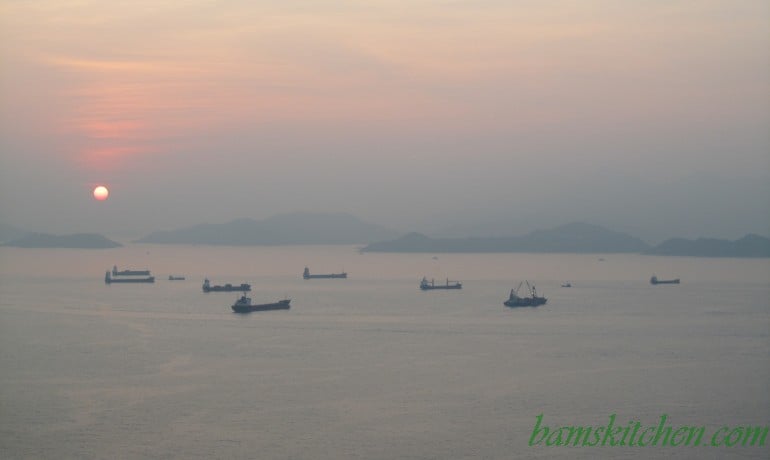 In the morning, we always have a haze...the mist...and can hear the boats tooting their fog horns. In the afternoon, you can see cargo carriers, sampans, sailboats and ferries crossing the waters. Sometimes, we can even see US naval carriers passing by. In the evening around 8pm HK time we can see fireworks on Lantau Island's Disney Land in the distance. I have seen boat parades, boat races and even boats sinking.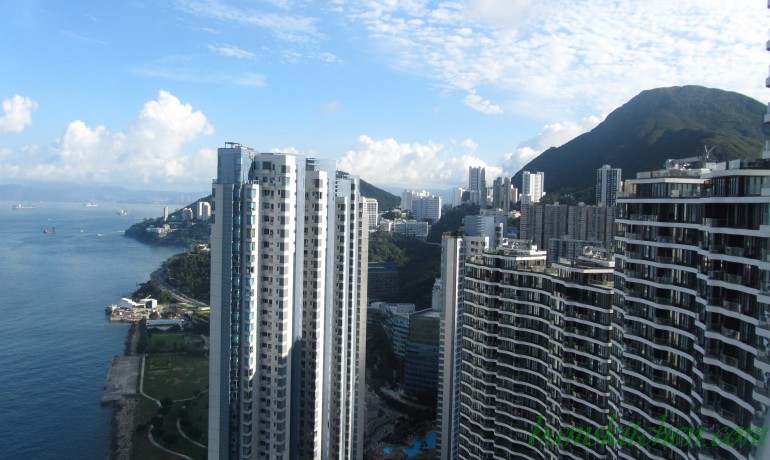 There is never a dull moment out on this busy port city. I think however some of the most interesting views are just right before or after a storm when the clouds look magical and like they have a personality all of their own.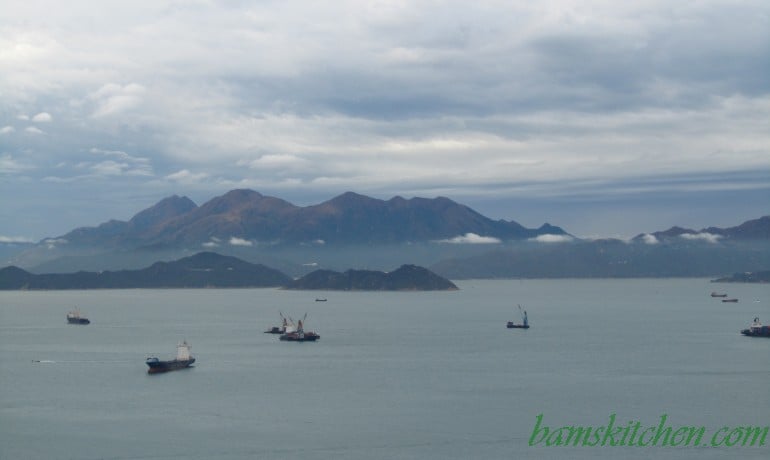 Do you have 15 minutes? Then come along and learn how to make this easy Greek Feta Yogurt Snack appetizer Bites...
More Delicious Easy Appetizers
Summer Rolls with Chili Dipping Sauce
Hungry For More? Subscribe to our Newsletter and follow along on Facebook, You Tube, Instagram, and Pinterest for all the latest updates.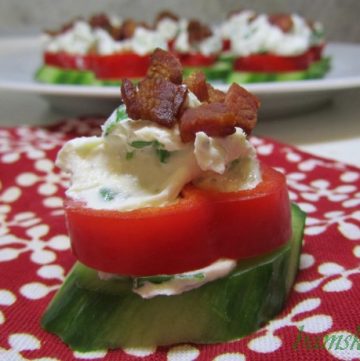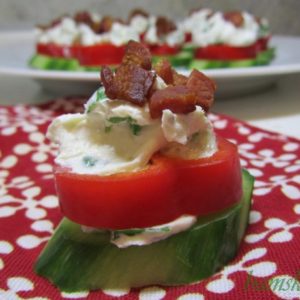 Greek Feta Yogurt Snack Bites
Greek feta yogurt snack bites are cool, crisp and a little zesty and can be made in less than 15 minutes.
Print
Pin
Rate
Ingredients
1

cup

yogurt


plain (I used a natural greek yogurt- you want it to be thick)

½

cup

feta cheese


1

tablespoon

garlic chives


chopped (can use regular chives)

1

teaspoon

mint leaves


chopped fresh

½

teaspoon

garlic powder


1

tablespoon

lemon juice


⅛

teaspoon

thyme


dried

⅛

teaspoon

marjoram


dried

⅛

teaspoon

oregano


dried

salt and pepper


to taste

1

cucumber


English seedless cucumbers (or variety of choice)

5

baby bell peppers

red (you can also use sweet Italian long peppers. I actually used a Chinese variety that is not as hot as a chili pepper but not as sweet and mild as a bell pepper)


5

slices

bacon

(chopped and sautéed until golden brown)- optional garnish
Instructions
Prepare the Greek Feta Yogurt dip:

In a medium bowl combine greek natural yogurt, feta cheese, garlic chives, mint leaves, garlic powder, lemon juice, thyme, marjoram, oregano, salt and pepper and mix well. Set aside in refrigerator. This step can be done up to 48 hours in advance.

Wash and slice cucumbers into ¼ inch thick rounds. Wash and cut baby red sweet bell peppers into ¼ thick rounds. Fry the bacon and set aside (optional). This step can be done up to 24 hours in advance.

Assembl

y: Place the cucumbers flat on serving platter, set up the sweet baby red bell peppers on top of the cucumbers. Fill the inside of the baby red bell peppers with a dollop of Greek Feta Yogurt dip. Garnish with bacon if desired.

Eat and Enjoy!
Nutrition
Serving:
1
g
|
Calories:
224
kcal
|
Carbohydrates:
8
g
|
Protein:
9
g
|
Fat:
17
g
|
Saturated Fat:
8
g
|
Cholesterol:
43
mg
|
Sodium:
423
mg
|
Potassium:
337
mg
|
Fiber:
1
g
|
Sugar:
6
g
|
Vitamin A:
1290
IU
|
Vitamin C:
49
mg
|
Calcium:
177
mg
|
Iron:
1
mg