Dragon Boat Festival where everyone celebrates with family gatherings, watching the dragon boat races and eating yummy Zongzi.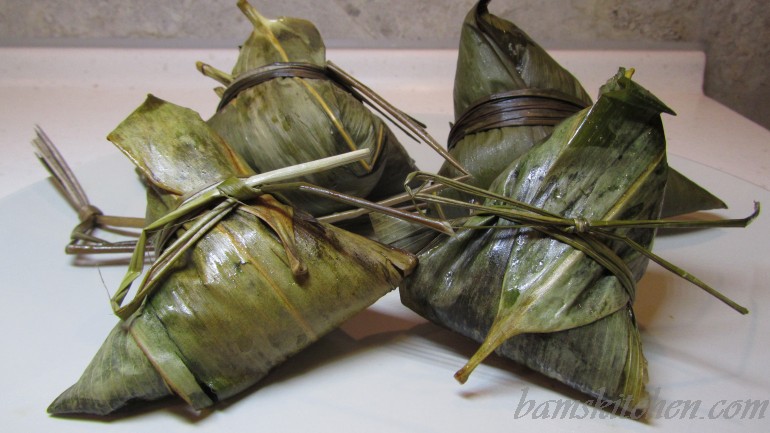 Can you hear the drums beating? Can you feel the intensity in the air? Can you see the sweat building up on the paddler's brow?
I know I promised everyone one straight month of Italian yummy dishes but this is a day that we need to pay respect to local tradition here in Hong Kong and in Asia and take a quick moment for reflection.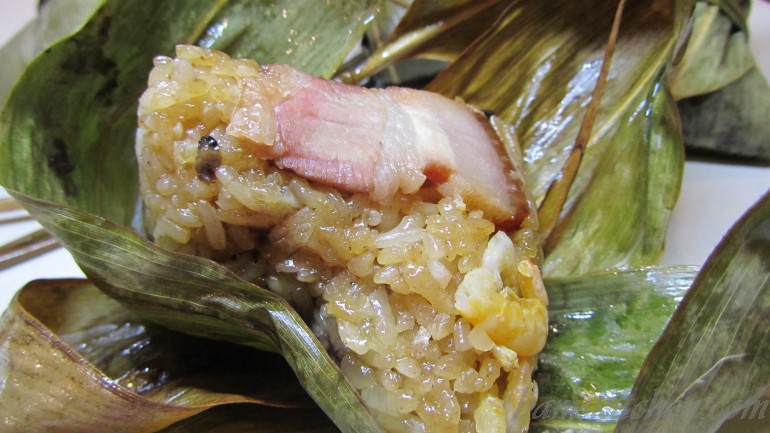 Actually, festivities have been going on all week but today is the actually holiday on the calendar. Come along with me to find out more about this Chinese Holiday...
Why is the Dragon Boat Festival Celebrated?
The Dragon boat festival is also known as Tuen Ng Festival. Yesterday one of my dear foodie friends from Singapore explained that this festival commemorates the death of a popular Chinese national hero, Qu Yuan, who drowned himself in the Mi Lo River over 2,000 years ago. Qu Yuan was trying to protest against the corrupt rulers. Legend has it that as townspeople attempted to rescue Qu Yuan, they beat drums to scare fish away and threw dumplings into the sea to keep the fish from eating his body. Today they celebrate by making and enjoying the zongzi (glutenous rice dumplings) instead of throwing them into the sea.
Each year many Dragon Boat racers compete to be the fastest in the competition. This is the real excitement. There are many leagues and much hard work, endurance and synchrony to get the 20-22 paddlers moving this boat quickly. Trust me I have tried it a few times and it is a lot of hard work. I found out about some new muscles I did not even know I had.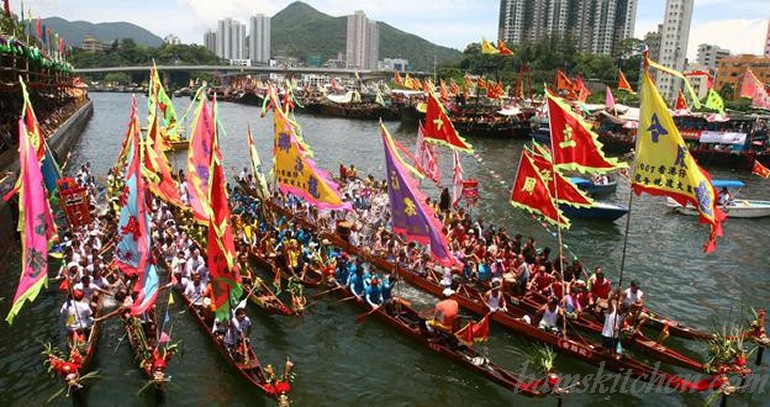 What is a Zongzi?
After all that hard work, you need some quick, fast and nutritious bites. Zongzi is just the perfect treat to keep your strength up for the Dragon Boat competitions. Zongzi are glutenous rice balls wrapped in bamboo or reed leaves which have many different types of goodies inside.
My dear friend Safie brought me over a few zongzi for our family enjoy today. I just finished steaming the zongzi for about 20 minutes. She brought over two different kinds for me to try. There is one type of zongzi with black bean paste, shrimp and pork.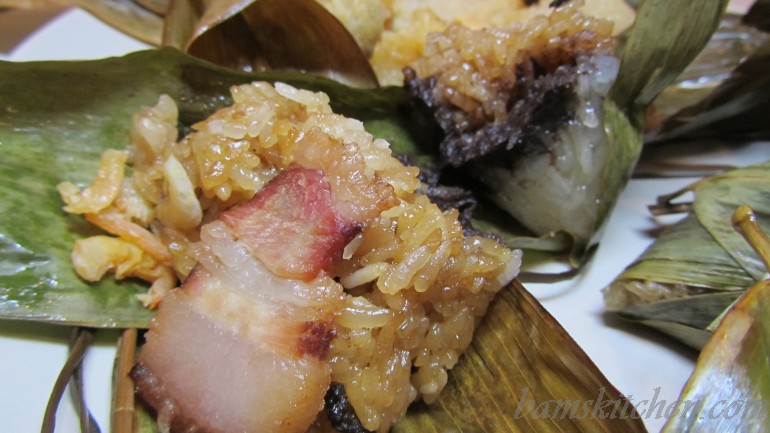 The other zongzi has peanuts and some other items really I could not even after tasting it identify. (Not even me, and you know how I love re-engineering everything, maybe it was a chestnut?) Both types were quite nice but I really kind of liked the one with the black bean paste. It was both sweet and savory and that was kind of nice. This week, zongzi are being sold at almost every street corner. There are so many types and some even plain that they serve with honey.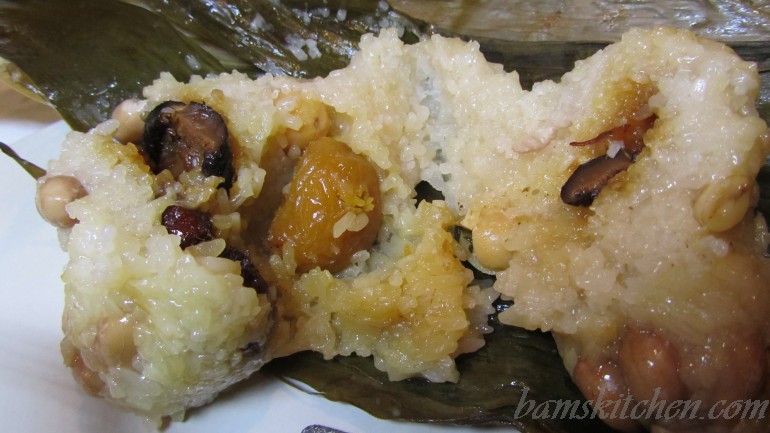 We love celebrating the Drago Boat Festival with Zongzi. What is your favorite kind of Zongzi? Do you have a family recipe for Zongzi?
More Chinese Dim Sum and Appetizers
Spicy Garlic Cucumber Refrigerator Pickles
Sweet Sticky Rice Chinese New Year Cake
Hungry For More? Subscribe to our Newsletter and follow along on Facebook, You Tube, Instagram, and Pinterest for all the latest updates.
Have a safe and Happy Dragon Boat Festival Celebration.