Avocado Ice Candy are super creamy, decadent and slightly sweet. Gluten-free, dairy free and are the perfect healthy way to cool off this summer. Just 3 little ingredients and super easy to make!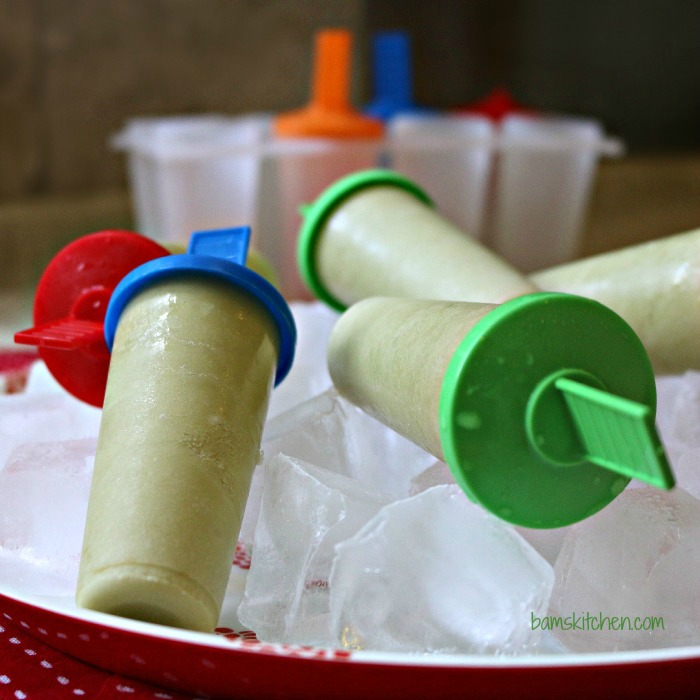 This post is all about a very beautiful lady, Shirley Vilan or sometimes-close friends call her Cherry Lyn. She bright and energetic and always has a smile on her face. Born and raised in the Philippines, Shirley wanted to share with me a very traditional avocado ice candy treat.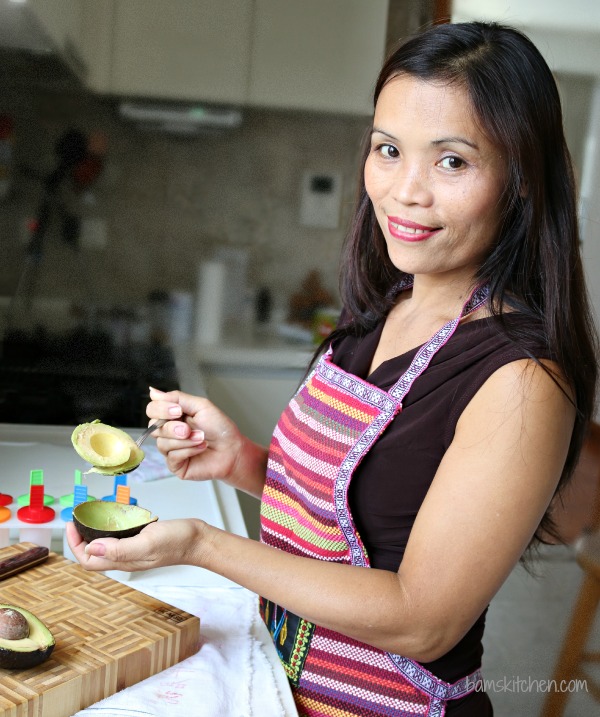 Avocado ice candy treats are sold on every street corner especially in the summer months. Did you know that Philippine academic school year runs from June to March each year. Those poor kids have to be in school with their hot picky uniforms on during the hottest parts of the summer months. Bless the heart of the mom that must have invented this cool and refreshing treat.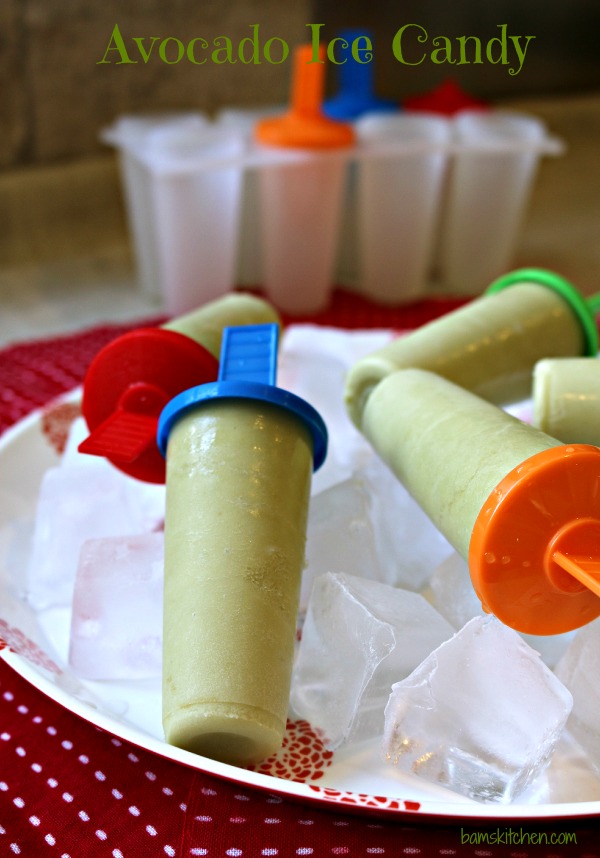 Shirley's parents used to own a Sari-Sari which is like a family store that sells a little bit of everything such as wine, vegetables, soy sauce and even avocado ice candy for the kids. After the kids get out of school, they are hungry, hot and ready for a refreshing treat. For about 5.0 pesos (0.12 cents US or about 0.90 cents HK) the kids in the Philippines can enjoy a delicious avocado ice candy.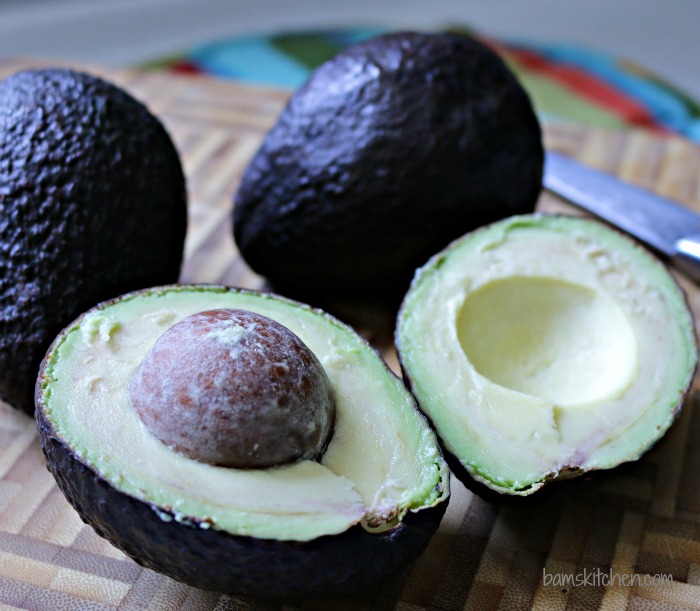 How are Avocado Ice Candy sold in the Philippines?
The avocado ice candy would come in little long plastic bags with a twisty on top, which is perfect for transport to eat on the way home.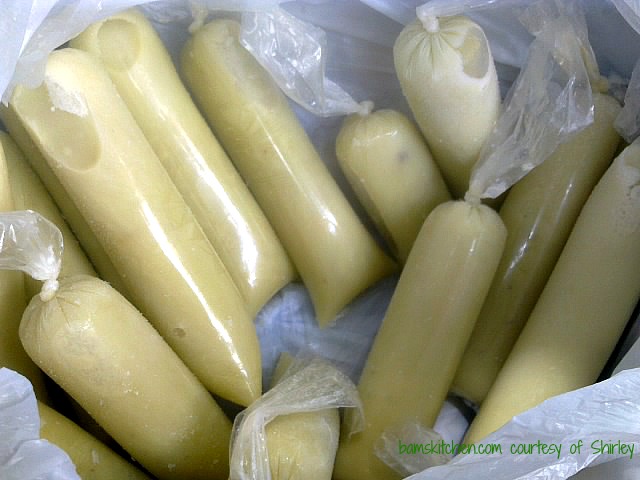 In the Philippines, they make ice candy many different ways. Sometimes they mix avocado with milk or milk powder and sugar. Sometimes they add dried coconut flakes or peanuts to the ice candy. Sometimes they even add orange or chocolate flavorings in as well. However, the common denominator is that the kids and adults both like it sweet.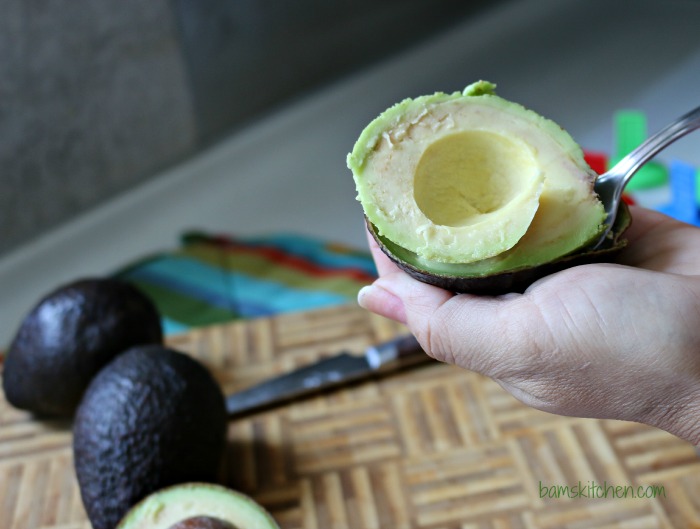 Shirley and I went to the Test Kitchen and made our idea of the best avocado ice candy. We made 2 versions. The first version we made with mostly avocado, just a splash of almond milk and a little bit of brown sugar and by far this was the creamier, perfectly sweet version of the two.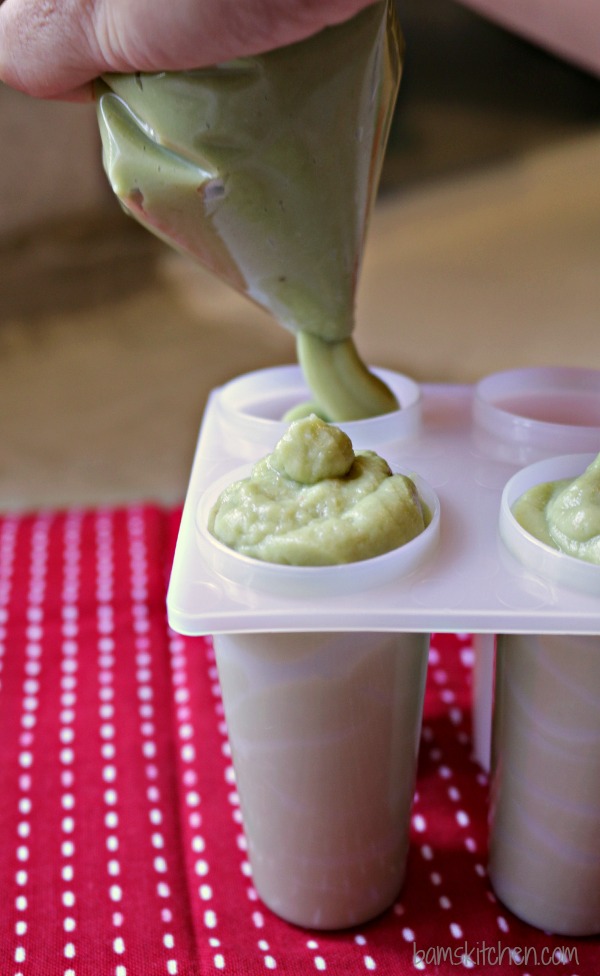 The second version, even though it looks better under the camera, was not as nice. We used a higher proportion of almond milk and white granulated sugar. This one was not as creamy and lacked the depth of flavour that you get with brown sugar.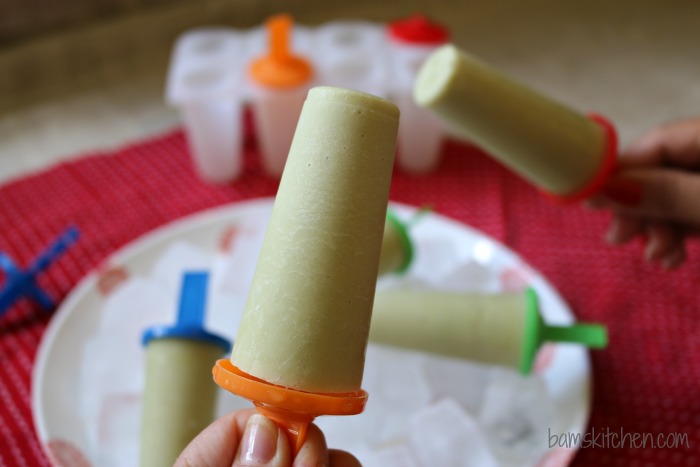 I know what you are thinking…avocados in my desserts? Are you off your rocker? However, as you know avocados are really mild in flavour and really just pick up the flavours of the surrounding ingredients. The avocados really creamy texture makes it the perfect way to enjoy a look-alike healthy ice creamy treat.
We used just a splash of almond milk in ours to keep it dairy free but by all means use what you have on hand such as regular milk, soy milk or heavy cream. Also, feel free to have fun by adding some extra flavours such cocoa powder, vanilla bean, fruit or whatever your little heart desires right into the avocado mixture before freezing.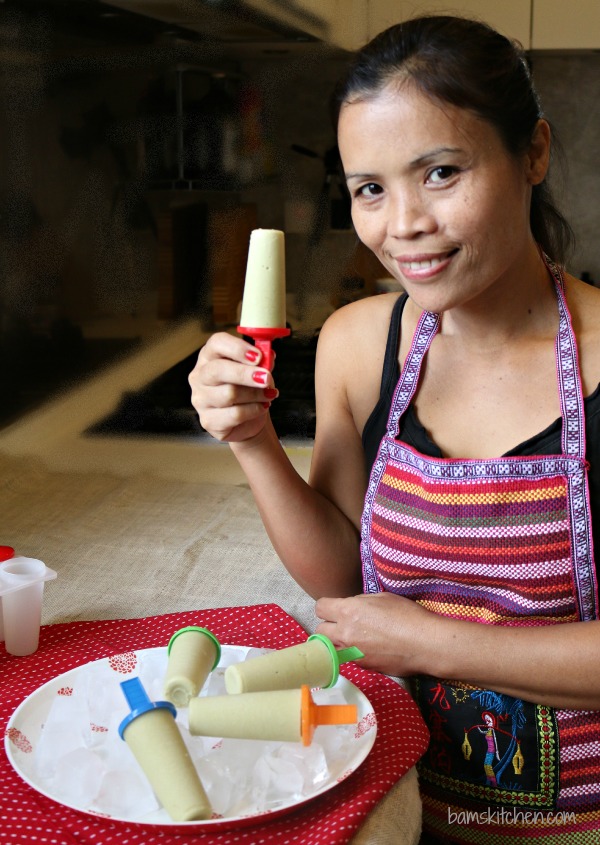 We decided to use a little sprinkle of brown sugar in ours as it really gives it a nice flavour but feel free to substitute with your favourite sugar alternative of choice if watching those calories or are diabetic. As you know, we do not like my desserts super sweet so you will have to adjust the amount of sugar to your taste palate.
This is my kind of dessert as it is super easy with only 3 little ingredients and no ice cream makers are needed to make this heavenly creamy dessert.
Thank you very Shirley for introducing us to this very delicious Philippine fun summer dessert and healthy snack. Sarap!
If you are looking for more cool and refreshing summer treats, be sure to try our…
No-Churn Dairy Free Mango Swirl Ice Cream
Honey Cardamom Cantaloupe Sorbet
Rainbow Fruit and Yogurt Layered Ice Cream
Rainbow Berry Rooibos Ice Pops
Hungry For More? Subscribe to our Newsletter and follow along on Facebook, You Tube, Instagram, and Pinterest for all the latest updates.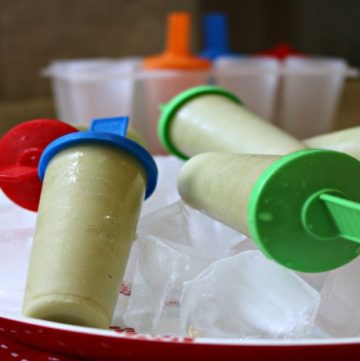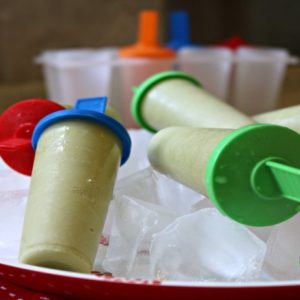 Avocado Ice Candy
Super creamy, decadent and slightly sweet avocado ice candies are perfectly gluten free, dairy free and are the perfect healthy way to cool off this summer. Makes 5 large avocado ice candy treats.
Print
Pin
Rate
Ingredients
avocado - 2 ripe

almond milk - 1/4 cup

brown sugar - 1/4 cup

or a sugar alternative of choice
Instructions
Cut avocados in half remove the pit and scoop the flesh from inside the skin of the avocado.

You can either do this in a bowl by hand with a fork and strong muscles or in a food processor like we did. Place the avocado, almond milk and sugar in food processor and process until smooth and creamy. Taste and adjust sugar amount as desired. If you want your ice candy more like ice than creamy than add more almond milk.

Place the avocado, brown sugar and almond milk mixture in a pastry bag (or just a plastic bag and cut a hole off the end). Pipe the ingredients into ice lolly (popsicle) containers or small skinny baggies and tie with tie string.

Freeze avocado ice candies overnight. Enjoy!
Notes
Avocado candies can be frozen in ice lolly (popsicle) containers or dixie cups with a wooden stick or even baggies. Please make sure to freeze for at least 8 hours or overnight before enjoying. You can make this recipe diabetic friendly by exchanging the brown sugar with a sugar alternative of choice and make sure the almond milk is unsweetened.
Nutrition
Serving:
5
g
|
Calories:
137
kcal
|
Carbohydrates:
11.2
g
|
Protein:
1
g
|
Fat:
10.7
g
|
Sodium:
6
mg
|
Potassium:
236
mg
|
Fiber:
3
g
|
Sugar:
7.6
g