7 Easy No-Bake Summer Snacks (Vegan, Gluten Free) that taste sinful but are actually good for you.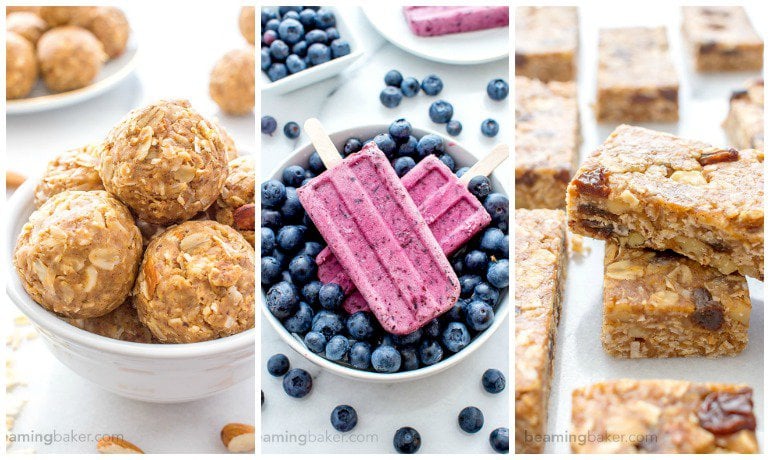 We all need a sweet treat every now and then to brighten our day. It is even better when these treats are better for your waist line and filled with healthy alternatives.
Please extend a warm welcome to Demeter from Beaming Baker as she has a fantastic round-up today with all of her favorite healthy treats. My boys just love her recipes and they are a great option for packed lunches, quick snacks or even to help you cram for those exams. Have you noticed that when your family is home over the summer holidays that they eat you out of house and home and are foraging the refrigerator and pantry looking for snacks every 2 hours? You need to be one step ahead of the game and arm your house with these delicious 7 Easy No-Bake Summer Snacks that are also Vegan and Gluten Free.
Whether you just need something a little sweet at the end of the meal or to help feed all the kids that invade your house over the summer break, Beaming Baker has something for you.
Healthy treats are Beaming Baker's Speciality and most of her recipes are vegan and gluten-free. Her healthy treats are plant-based and allergy-friendly recipes that she began creating when her mom started heaving health issues to keep her on the recovery track. I love all of Demeter's recipes but a few of my boys favorite are her Maple Sesame Almonds, Blueberry Coconut Smoothie Bowls and No Bake Chewy Chocolate Chip Granola Bars. Please stop on by and give Beaming Baker a visit. Satisfy your inner child sweet tooth while at the same time keeping true to your health goals.
Hi, I'm Demeter from Beaming Baker! I couldn't be more excited to be stopping by Healthy World Cuisine and guest posting. We have been mutual admirers of each other's appetite-inducing recipes for awhile now, so she's handed the reins over to me to introduce you to some of my guilt-free snacks.
Over at Beaming Baker, I share goofy stories (mostly involving embarrassing tales about food, of course), lots of pics of food (close up, so you can see the gloriousness that is melty chocolate chips), and easy to make recipes... for food (surprise!!). Are you sensing a theme? 😉
My specialty is vegan and gluten-free treats. I love sharing plant-based, allergy-friendly recipes that are made from a short list of ingredients you can feel good about. Come for the recipes, stay for the stories. Some may or may not involve a fruit-print jumpsuit, a mango-selling mishap with my mom and even some life lessons.
Today, I'll be sharing 7 easy no-bake summer snacks from Beaming Baker, all vegan and gluten-free. Give your oven a break, grab a few simple ingredients and get ready for some serious yum!
7 Easy No-Bake Summer Snacks coming your way
7. No Bake Almond Butter Coconut Bites (Vegan, Gluten Free)
Nutty, lightly sweet and satisfying energy bites made from just 6 simple ingredients.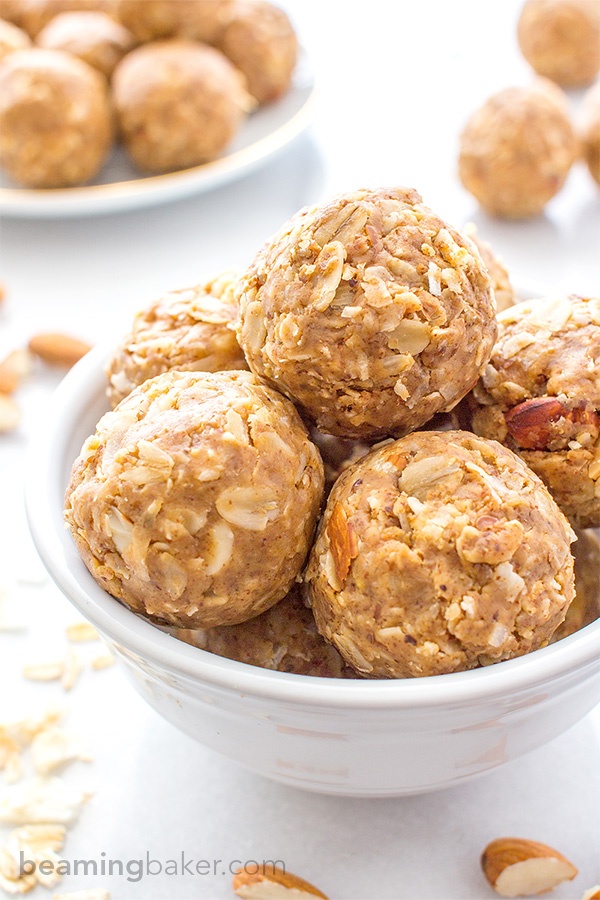 6. Chocolate Peanut Butter Banana Popsicles (Vegan, Gluten Free)
Just 6 ingredients to creamy, delicious chocolate peanut butter popsicles that taste like an ice cream sundae. Vegan, Gluten Free, Dairy Free.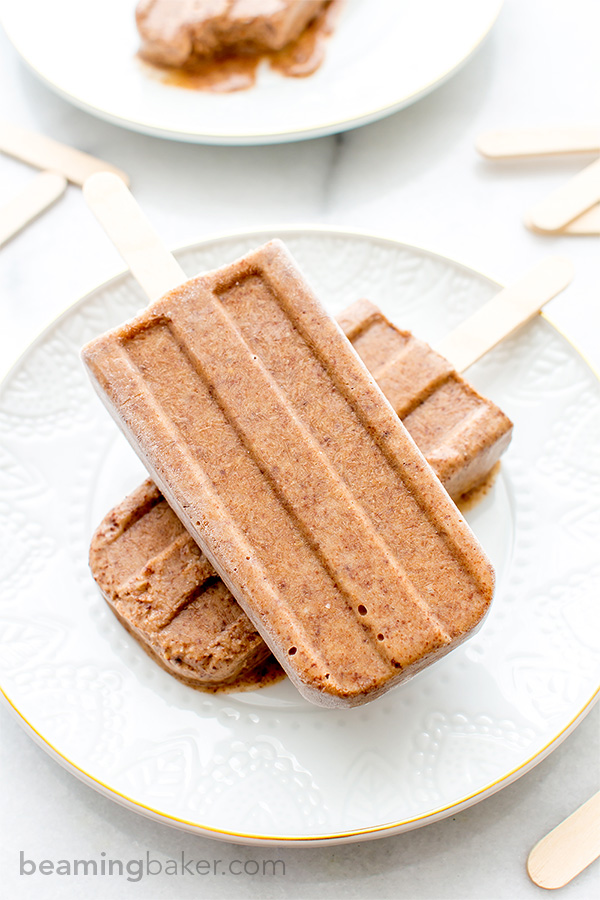 5. No Bake Oatmeal Raisin Granola Bars (Vegan, Gluten Free)
Soft and chewy granola bars that taste just like an oatmeal raisin cookie. An easy Vegan and Gluten Free recipe made with whole ingredients.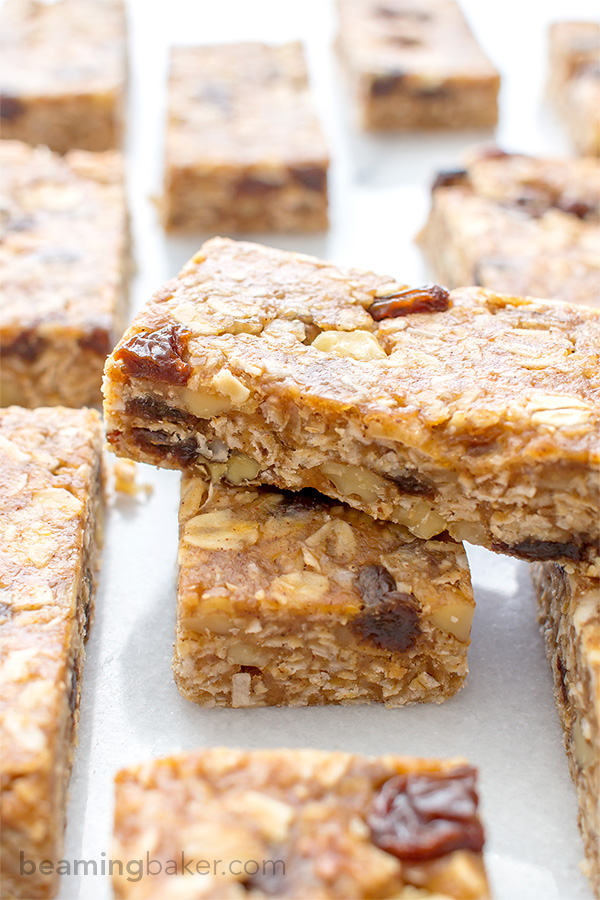 4. Vegan Blueberry Coconut Popsicles (Vegan, Dairy Free, Gluten Free)
An easy, 3 ingredient recipe for creamy popsicles packed with blueberries and coconut flavor.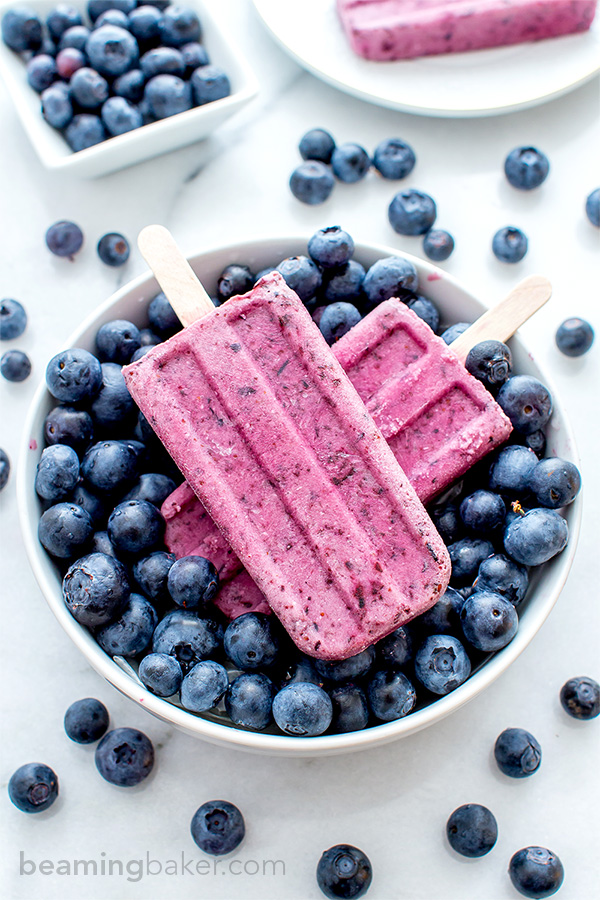 We are halfway through this list of amazing 7 Easy No-Bake Summer Snacks. Which one is your favorite? Please let us know if you make one of these recipes and leave a comment below.
3. No Bake Chewy Chocolate Chip Granola Bars (Vegan, Gluten Free)
The perfect protein-rich, on-the-go snack that's super easy to make, full of simple ingredients and delicious. Vegan and Gluten Free.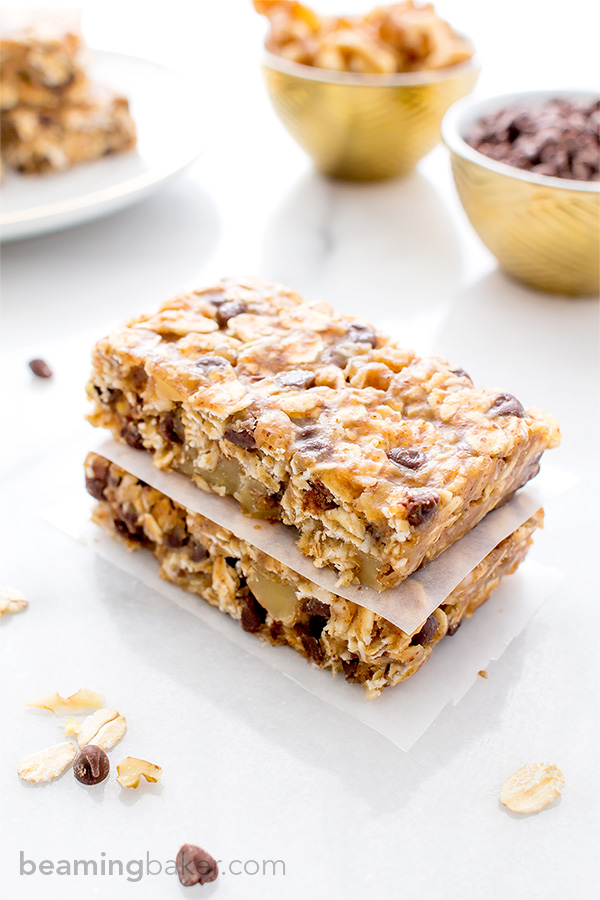 2. Chocolate Peanut Butter Banana Smoothie (Vegan, Gluten Free)
A protein-rich, 6-ingredient recipe for a creamy chocolate peanut butter lover's smoothie. Tastes like a sundae.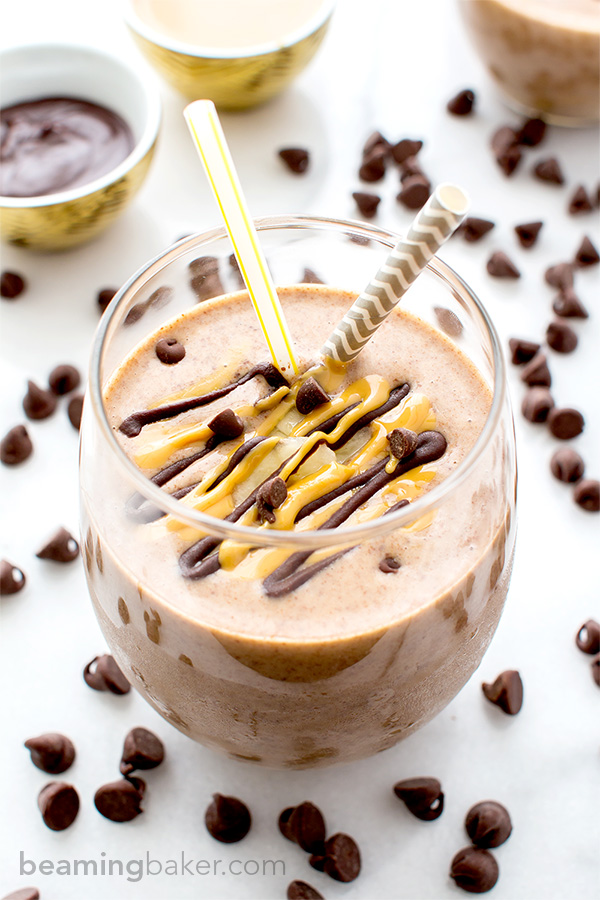 1. No Bake Peanut Butter Coconut Bites (Vegan, Gluten Free)
Delicious and easy to make energy bites, made with just 6 simple ingredients. Protein-packed and super filling.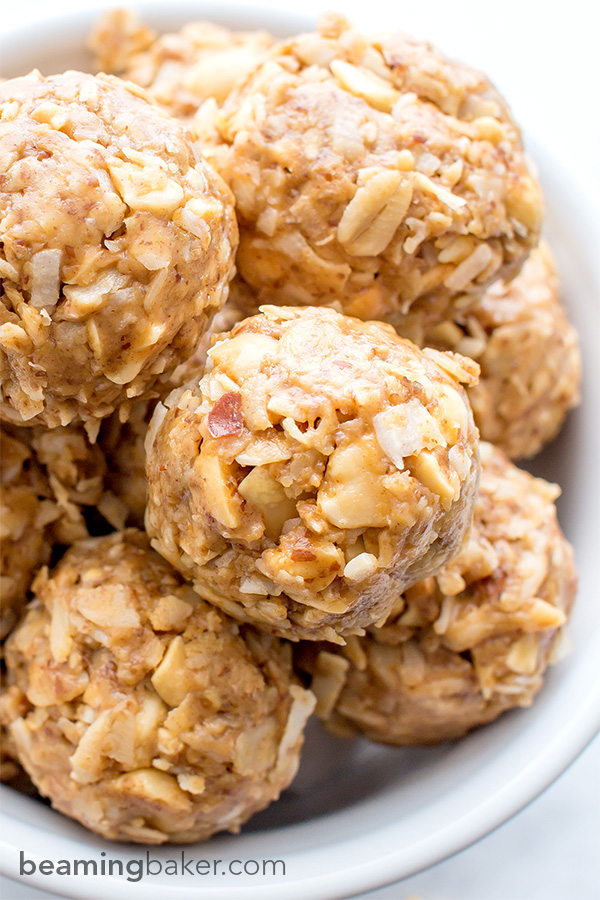 Easy No-Bake Snacks that are going to rock your world
No churn Dairy Free Mango Swirl Ice Cream
Hungry For More? Subscribe to our Newsletter and follow along on Facebook, You Tube, Instagram, and Pinterest for all the latest updates.