Viaamse Frites and Zesty Mayo are a must try treat if you visit Amsterdam. Learn how to make your own homemade Zesty Mayo.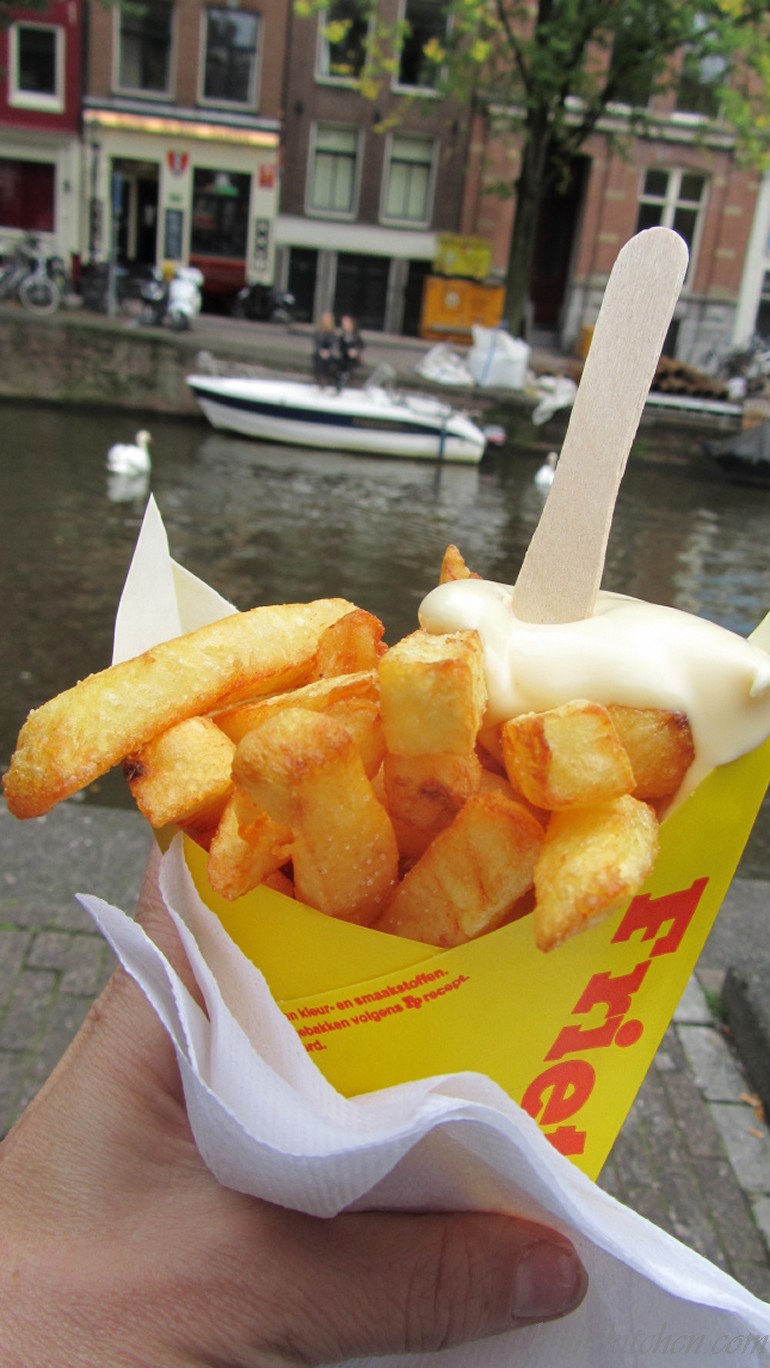 Viaamse Frites and Zesty Mayo
A couple hundred years ago, some brilliant person decided to slice up a few potatoes and fry them in hot oil. Absolutely ingenious and delicious! Served with a topping of homemade mayonnaise, it is like heaven on earth. In the Netherlands and Belgium, they call these fried things of beauty "Vlaamse frites" and they are on every street corner in Amsterdam. Vlaamse frites literally means "Flemish fries," as the name originated in northern Belgium region of Flanders.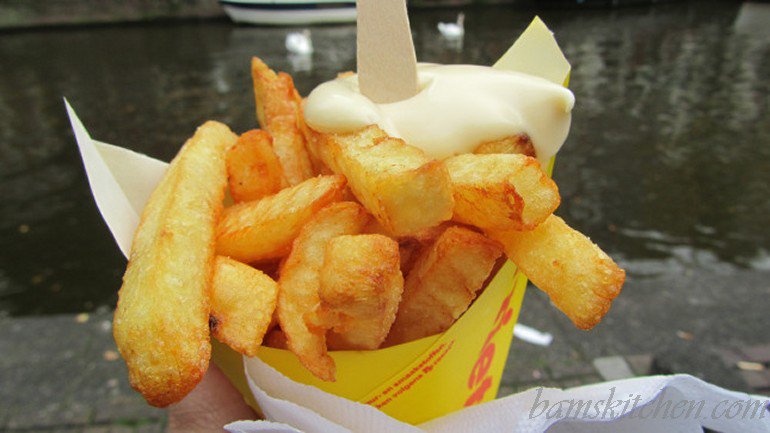 When you are jet lagged, cold, wet from the rain and tired, a combination of the salt and grease from this delicious Vlaamse frites (sometimes seen as Viaamse Frites) comfort food is sure to cure-all of your woes.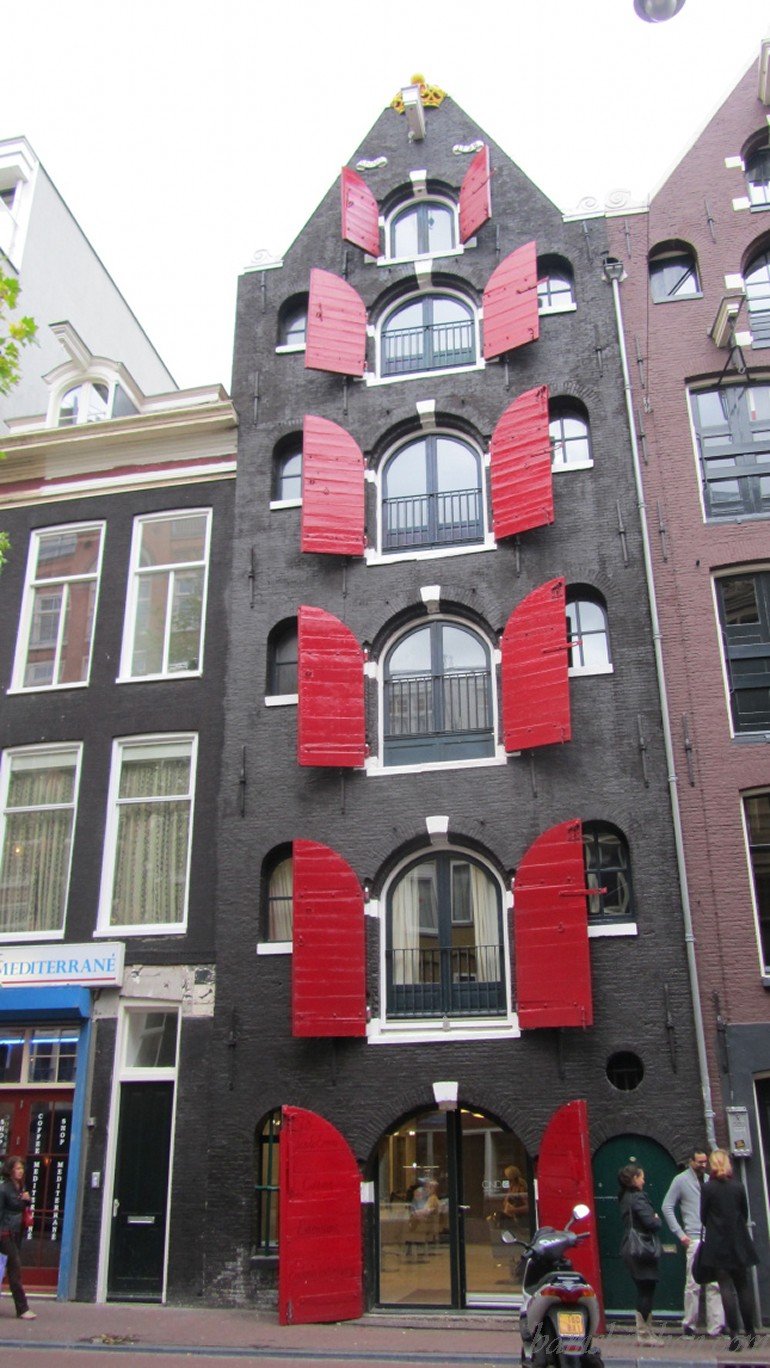 15 minutes later after walking by some beautiful gingerbread houses (that look identical to the little bottles they hand out during your KLM flight into Amsterdam) "coffee shops", swans in the canal and several other odd shops in the red light district. We came upon a Frites (French Fries) shop that was sure to cure my craving.
I stood in front of the little take away restaurant and pondered looking at over 18 unique condiments. I was ready to put my order and then I was stopped abruptly by Mr. Anonymous, who reassured me, that I must try the traditional Viaamse Frites and Zesty Mayo.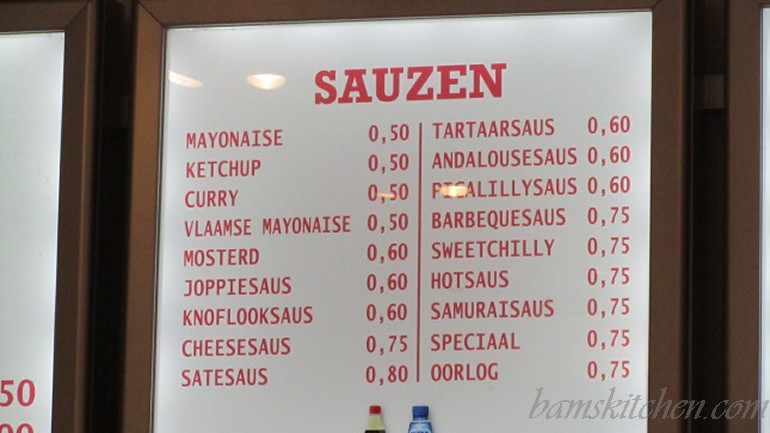 I watched in amazement as this one man show, "doubled" fried my frites then took them off the fryer to drain and season. He then placed a whopping serving of Vlaamse Frites in the paper dome, drizzled the top with mayo and served it to me piping hot with a little miniature fork.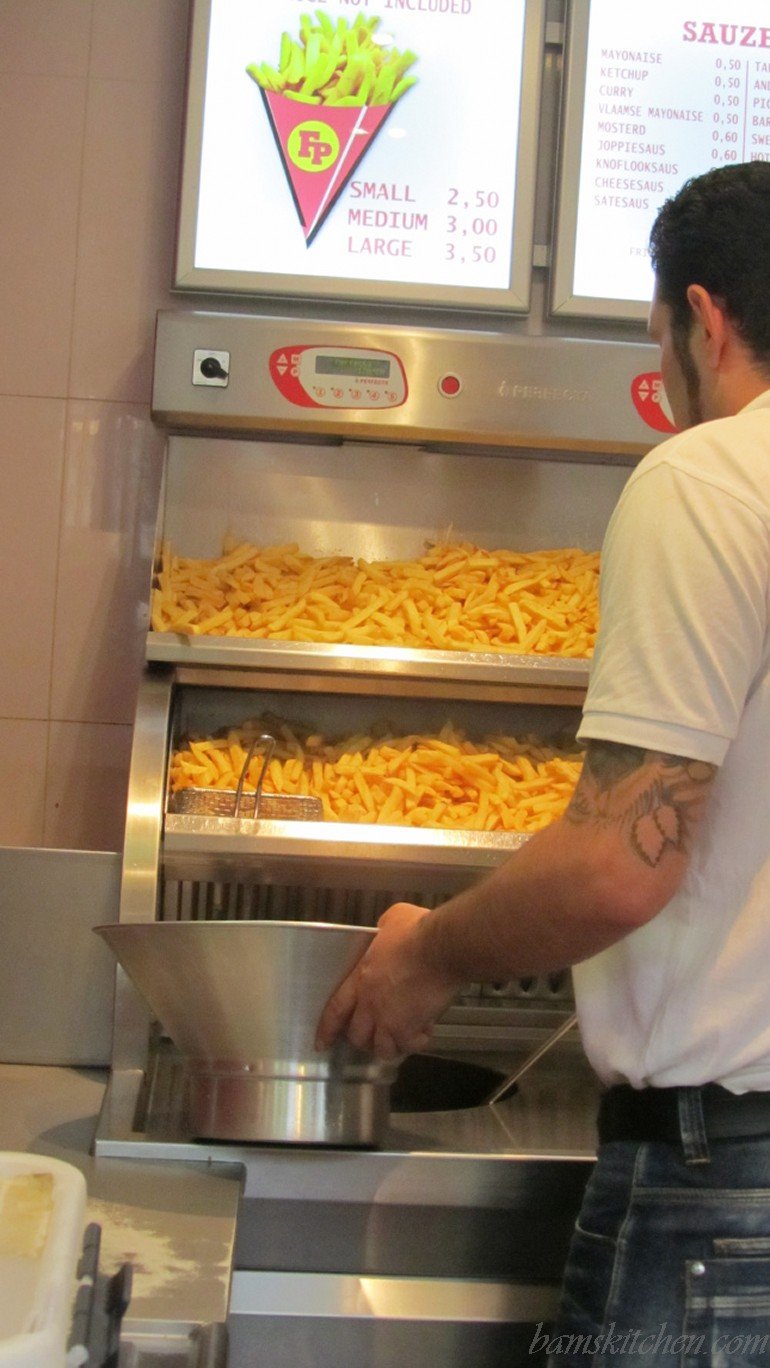 Please do heed the warning, careful as they are hot. I almost lost complete sensation of my tongue and all surrounding sense organs on my rush to try this yummy treat. Vlaamse Frites have a gorgeously crunch on the outside and are nice and delicate on the inside with a great seasoning. However, it was the mayo that was the star. I had never tasted mayonnaise this good ever. It was not from a bottle, it was homemade and it was zesty and fresh. It was just amazing.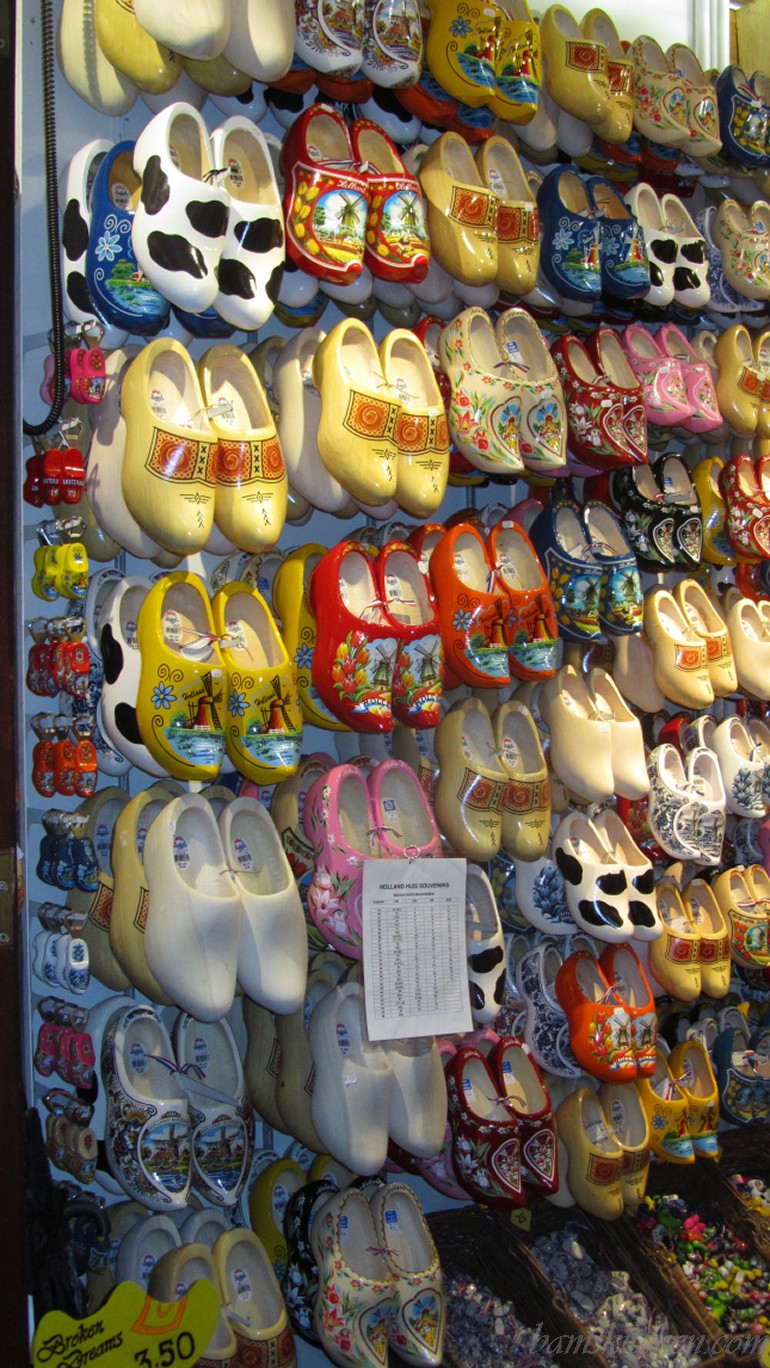 The next day for lunch I ordered Viaamse Frites and mayo again at a different restaurant. No homemade zessty mayo and a real disappointment. Its their special mayonnaise that it the secret.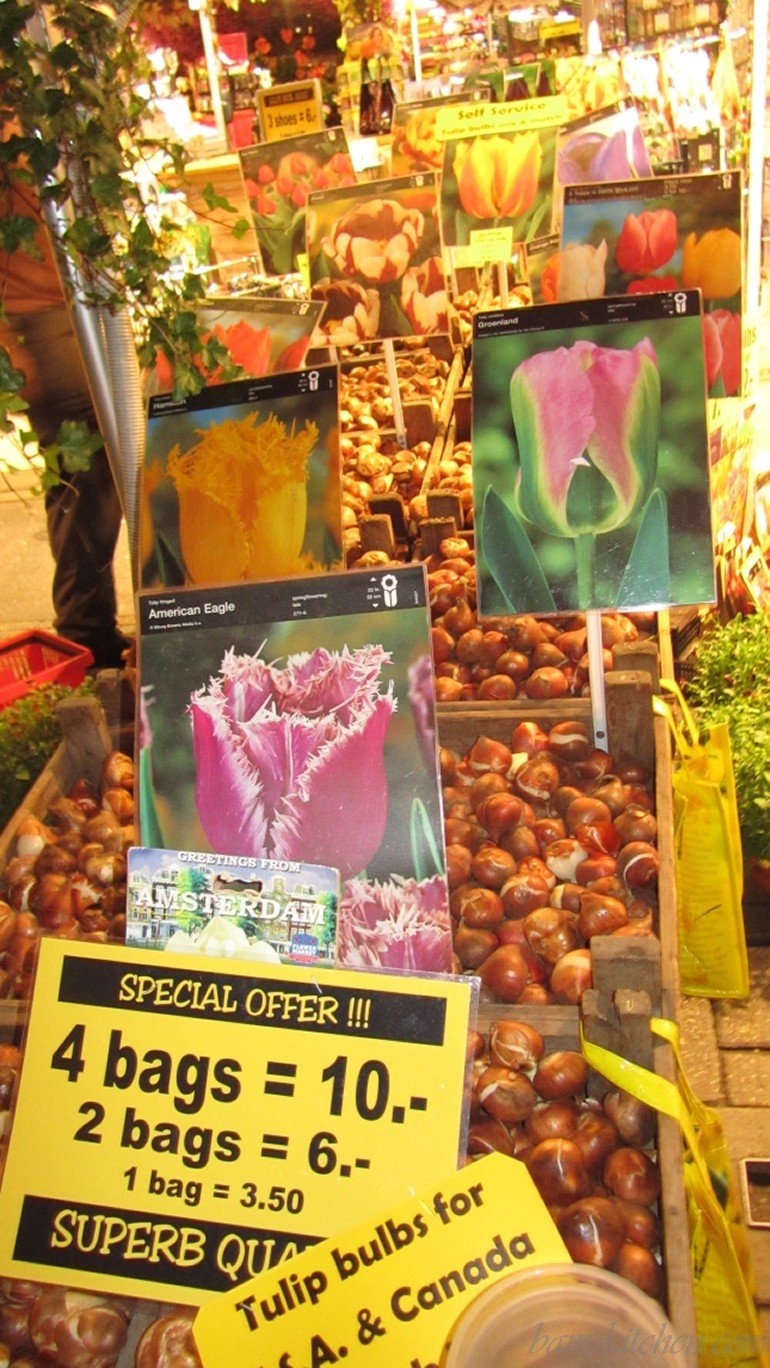 Amsterdam Mayonnaise
I was on a mission to find out how to make mayonnaise taste like "Amsterdam" mayonnaise. So off to our test kitchen we go...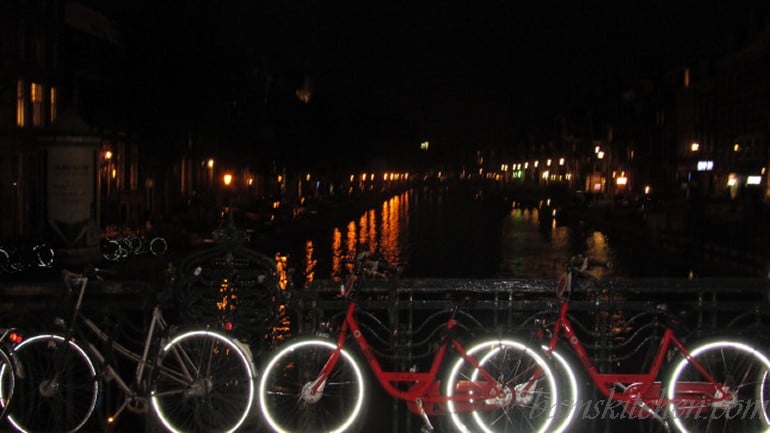 I started with the usual ingredients in Mayo such as pasteurized eggs, oil, mustard, salt and lemon juice. It was okay but lacked that sparkle so I added more lemon juice, a little better, but still missing something. I tried some wine vinegar and I was closer but it still needed something to make it zesty...cayenne pepper? Now here is the recipe all with just a dash of this and a dash of that but it was pretty close to the Mayo recipe in Amsterdam.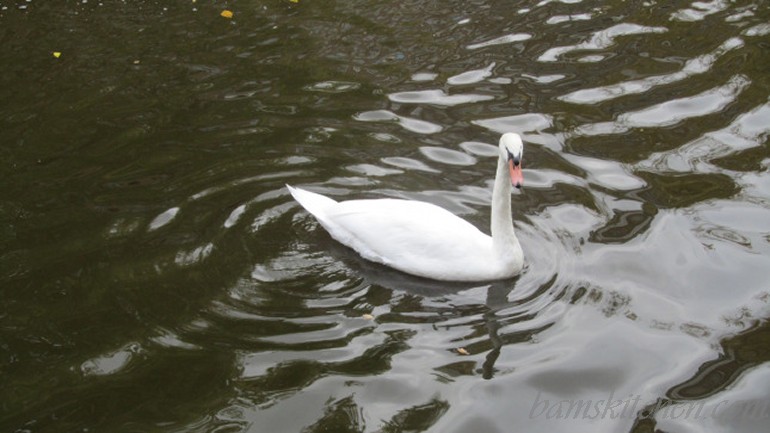 A few months back I posted by recipe for some great some great frites so please take a look at Baked Pommes Frites Chips and French Fries. Now keep reading along to find out to make some authentic Amsterdam homemade mayo to accompany your Viaamse Frites...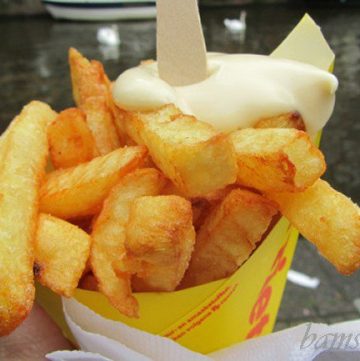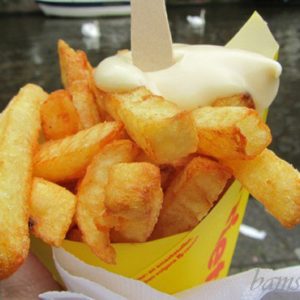 Viaamse Frites and Zesty Mayo
Viaamse (Vlaamse) Frites and Zesty Mayo are a must try treat if you visit Amsterdam. Learn how to make your own homemade Zesty Mayo.
Print
Pin
Rate
Ingredients
1

whole

egg

pasteurized

1

egg yolk


pasteurized

2

tablespoon

lemon juice


2

teaspoon

wine vinegar

1

teaspoon

dijon mustard


1

cup

olive oil

cayenne pepper


pinch to taste
Instructions
With a whisk and very strong muscles or a blender, combine egg, egg yolk, lemon juice, vinegar, mustard, salt and cayenne. Process until well blended.

Now slowly pour in olive oil in steady stream until mixture thickens while whisking or blending.

Serve homemade Amsterdam Mayonnaise with Viaamse (Vlaamse) Frites and enjoy! Recipe for our Baked Frites.
Notes
Please refrigerate any leftovers and use within 3 days.
Nutrition
Serving:
1
tablespoon
|
Calories:
11
kcal
|
Carbohydrates:
1
g
|
Protein:
1
g
|
Fat:
1
g
|
Saturated Fat:
1
g
|
Cholesterol:
8
mg
|
Sodium:
3
mg
|
Sugar:
1
g
|
Vitamin A:
11
IU
|
Vitamin C:
1
mg
|
Calcium:
1
mg
|
Iron:
1
mg