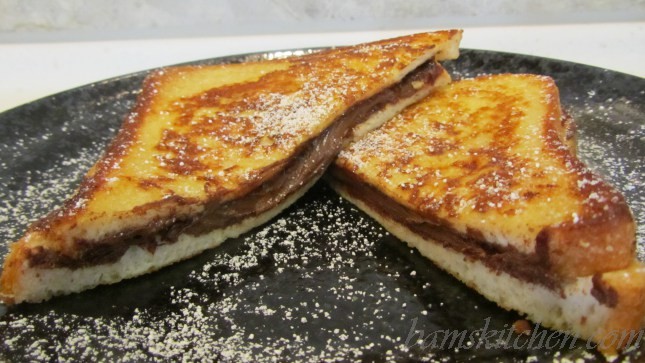 I have to be upfront with you on a little secret. I have a huge fetish for Nutella. Honestly, sometime I just eat this hazelnut spread by the spoonfuls in the kitchen while I wander around in the kitchen to decide what I can put it on. Nutella is like food for the gods, it is so delightful.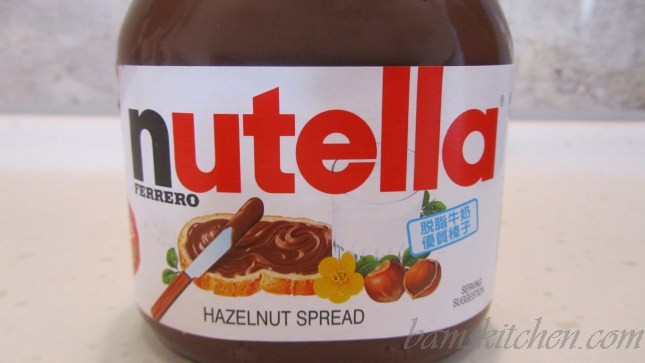 My dear friend Yi, bought me a cook book by Nigella Lawson for my birthday and inside Nigella has a fantastic recipe for nutella pancakes. However, I had none of the ingredients required to make Nutella pancakes so I started to scrounge around in Healthy World Cuisine to see what I could make with what ingredients I had in the house, and quickly. I was on my third whopping spoonful of the stuff directly from the jar and it was going quick... LOL (I guess I am hitting the gym extra this week)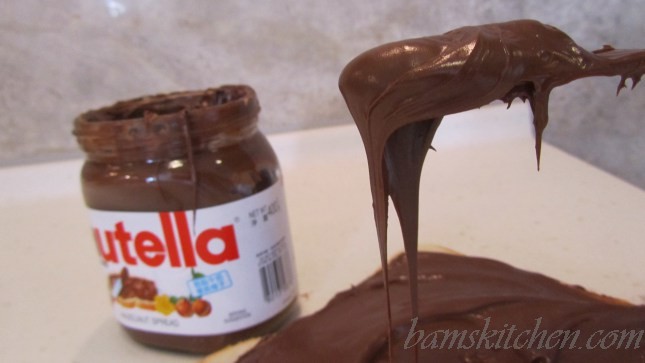 Then, brilliantly I thought of Nutella stuffed french toast, maybe not original but quick and yummy and so delightfully sinful. In less than 5 minutes, I had this gooey chewy, sweet and yummy treats on the table. I went ahead and put this recipe under the category of breakfast, as it is french toast technically, but it could also easily double as a delectable dessert. As I was making this for my teenagers, I kept it relatively plain. However, I think the sky is limit. You could easily make this dish into a dessert by adding bananas and do a flambe with rum and a little sugar. Oh my goodness the ideas are endless.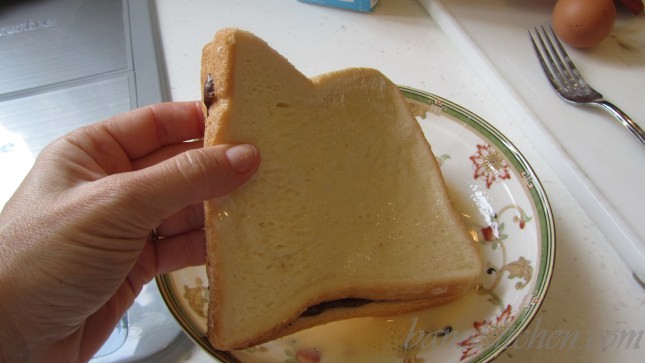 Nutella Stuffed French Toast (Makes only 1 so you better make more....)
Ingredients
2 slices of white bread
about 2 tablespoons or more of Nutella to spread on bread (as desired)
butter to fry in pan
1 egg beaten
¼ cup milk
powdered sugar and syrup for garnish
bananas (optional)
rum and sugar flambe (optional)
Step 1: Take 1 piece of bread and slather the nutella over the top and put the other slice of bread on top to make a sandwich.
Step 2: In a small bowl beat egg and add milk and dip the nutella sandwich on both sides, just like you would do with french toast. Set aside.
Step 3: Heat up pan and add butter and then add the Nutella Stuffed French Toast and cook for about 2-3 minutes on each side or until golden brown.
Step 4: Remove from pan, cut in wedges and sprinkle with powdered sugar, syrup, plain or even with a banana flambe.
Step 5: Enjoy the Nutella bliss coma!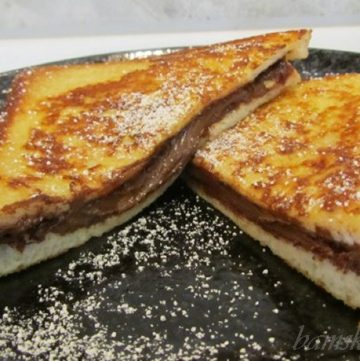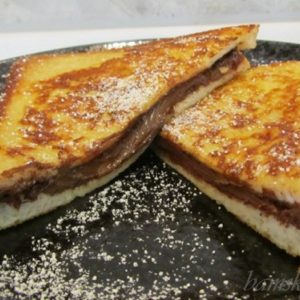 Ingredients
white bread -

egg -

nutella -

powdered (icing) sugar -

butter -

milk -

rum and sugar flambe -

bananas -
Nutrition