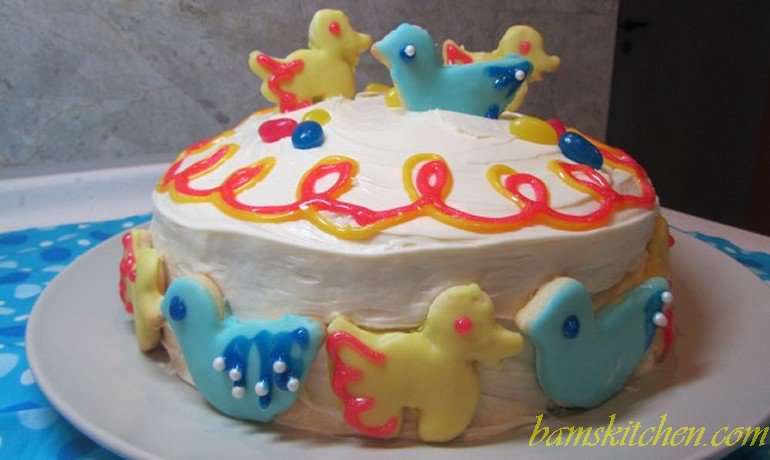 "Mom, I want my favorite funfetti cake for Easter." The other son says, " I don't want cake. I want cut out cookies for Easter". Have no fear boys, I can make a delicious compromise.
One of my favorite ladies to go to for anything sweet, delicious and sinful is my dear blogger friend, Choc Chip Uru, whom I have kindly nicknamed CCU for short. Have you ever visited her website, Go Bake Yourself? I am warning you right now before I send you over there, there is risk involved. You will be hooked forever and I am sure you will end up raiding your pantry for something sweet after you read her posts. Please be sure to stop by Chop Chip Uru's website and say hello at http://gobakeyourself.wordpress.com/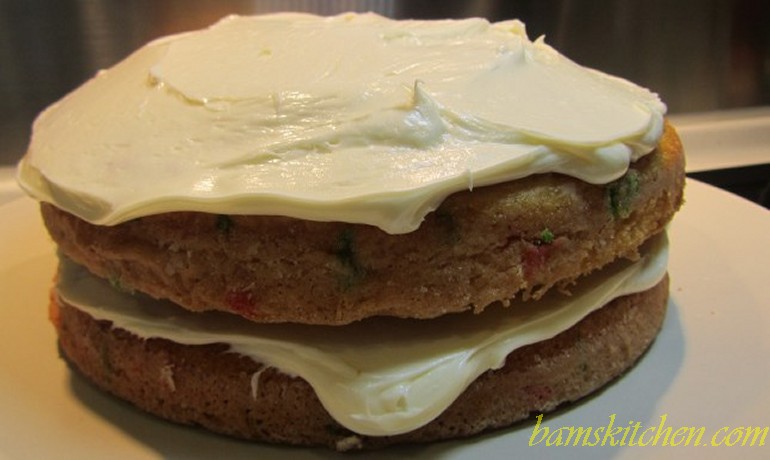 CCU is always creating and devising new sweet treats in her kitchen. She is not afraid to invent or try new things and shares with us her trials, tribulations and her success stories. After my boys came to me on a divided front ( one wanting cookies and one wanting cake) I thought to myself, how would CCU deal with this? CCU was the inspiration for my Happy Spring Cake Cookie Delight.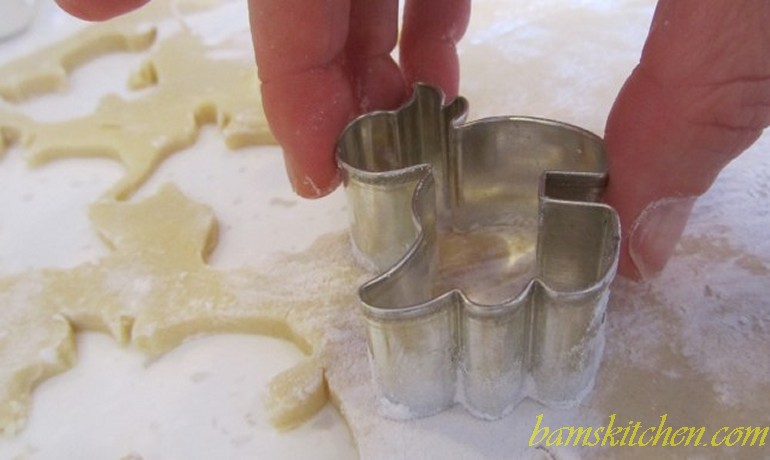 If you can't choose, then combine! My son's and I created my funfetti Cake with Buttercream frosting recipe and then we decorated our master piece with cute little spring duck cut out Sugar Cookies.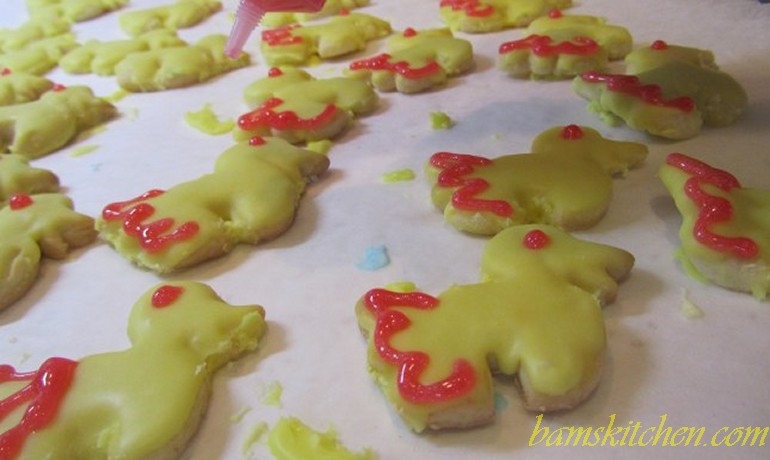 I know that many cultures do not celebrate Easter this week. However, even though my boys are older, they still like to imagine that the Easter bunny remembers them in a special way. Finding the usual supplies needed to celebrate Easter in the usual USA fashion is always a feat in another country, especially Asia. As a matter of fact, this week in Hong Kong it is the Ching Ming Festival.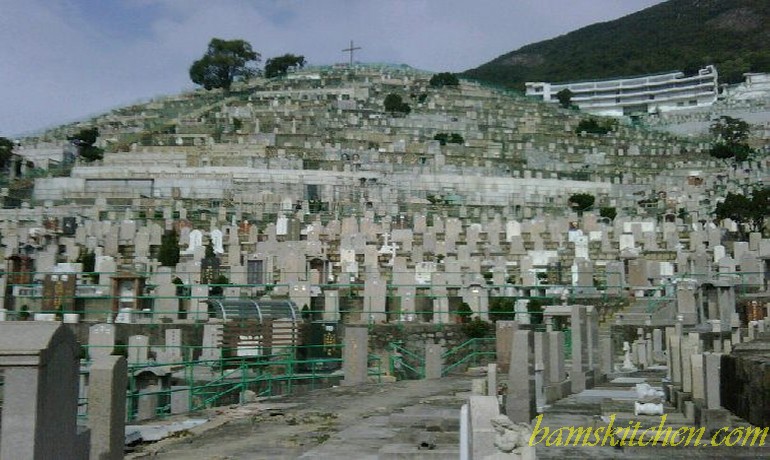 Ancestor worship is a Chinese tradition dating back thousands of years. In Hong Kong, there are lots of grave flowers everywhere, but no little "peeps or plastic eggs" anywhere to be found!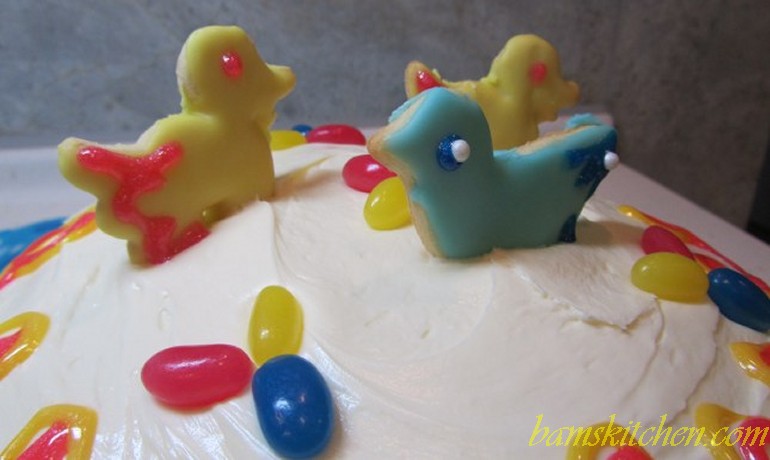 The Ching Ming Festival is also known as the Grave-sweeping or Spring Remembrance. Ching Ming ("clear and bright") is when Chinese families show their respect by visiting the graves of their ancestors to clear away weeds, touch up gravestone inscriptions and make offerings of wine and fruit.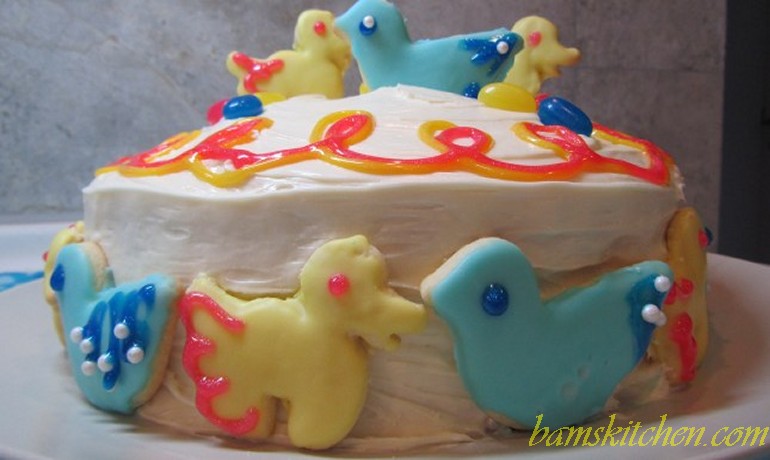 So what ever your occasion is to bring your family together this holiday season, we hope that you can enjoy your time together and a slice of our Happy Spring Cake Cookie Delight...
Happy Spring Cake Cookie Delight
Serves 12 adults or 4 hungry teenagers
This recipe will make one double decker funfetti cake decorated with lots of cute little spring/Easter decorator cut out cookies. In addition there will be several extra cookies to serve to guests during this busy Easter Spring break.
I have shared with you before both of these recipes from Healthy World Cuisine and have made adjustments to the recipes to adapt them to the Spring theme.
First Make the Spring Easter Cutout Cookies.
For full recipe please visit...Holiday Cookies
Recipe adapted from Bon Appetit, December 2003
Cookies
3 cups all-purpose flour
1 teaspoon baking powder
½ teaspoon salt
1 cup (2 sticks) unsalted butter at room temperature
1 cup sugar
1 large egg
2 tablespoons sour cream
1 teaspoon vanilla extract
Icing
4 cups (or more) sifted powdered sugar (also known as icing sugar)
3 tablespoons (or more) milk
food coloring (red, green, blue, yellow to your color preference)
Colored sugar crystals, sprinkles, and/or little candies
For cookies:
Step 1: Preheat oven to 350 degrees F (176 C)
Step 2: Sift first 3 ingredients into medium bowl. Using electric mixer, beat butter and 1 cup sugar in large bowl to blend well. Add egg, sour cream, and vanilla; beat 1 minute. Beat in dry ingredients in 2 additions until just blended. Gather dough together; divide in half. Flatten each half into disk; wrap in plastic and chill 1 hour. (Can be made 1 day ahead. Keep chilled. Soften dough slightly at room temperature before rolling out.)
Step 3: Line baking sheets with parchment paper. Working with 1 disk at a time, roll out dough to ¼-inch thickness (dough will be very soft). Using assorted cookie cutters, cut out cookies. Place cut outs about 1 inch apart on baking sheet. Continue to gather scraps and with other disk to cut out more cookies. Repeat until all dough is used.
Step 4: Bake cookies until light golden at edges, about 12 minutes. Transfer cookies to racks and cool completely.
For Royal Icing for cookies:
Step 5: Combine 4 cups powdered sugar, 3 tablespoons milk in bowl. Stir until icing is well blended, smooth, and spreadable, adding more milk by teaspoonfuls if too thick or more sugar by tablespoonfuls if too thin. Add your food colorings.
Step 6: Decorate your cute little Easter cutouts with royal icing and decorating piping, and candies or whatever your little heart desires. Set aside to to let royal icing dry while you bake and frost your double decker funfetti cake with buttercream frosting.
Next Bake the Funfetti cake and frost with buttercream frosting...
For the full recipe please visit...Birthday Cake with Buttercream Frosting
Funfetti Cake (makes 2 layer 9 x 9 round cake)
2 cups white sugar
1 cups butter
4 eggs
1 tablespoons and 1 teaspoons vanilla extract
3 cups all-purpose flour
1 tablespoons and ½ teaspoon baking powder
1 cups milk
⅓ Confetti sprinkles (multi-colored Jimmies)
Preheat oven to 350 degrees F (175 degrees C). Grease and flour (2) 9x9 inch pans.
In a large bowl, cream together the sugar and butter. Beat in the eggs, one at a time, then stir in the vanilla. Combine flour and baking powder, add to the creamed mixture and mix well. Stir in the milk until batter is smooth. Finally, add the confetti sprinkles and gently fold into cake mix. Pour or spoon batter into the prepared pans.
Bake for 30 to 40 minutes in the preheated oven. Cake is done when it springs back to the touch or toothpick comes out clean. (You may need to adjust your cooking time depending on how many cakes you were able to fit into the oven at one time)
Creamy Butter Cream Frosting (Recipe adapted from Gale Grand's Quick Vanilla Butter Cream Frosting)
Makes enough frosting to cover a two tiered cake
3 cups confectioners' sugar
2 cup butter
1 teaspoon vanilla extract
1 tablespoons whipping cream
1. Mix together sugar and butter. Mix on low-speed until well blended and then increase speed to medium and beat for another 3 minutes.
2. Add vanilla and cream and continue to beat on medium speed for 1 minute more, adding more cream if needed for spreading consistency.
3. Assemble cake with frosting in between layers and frost outside out cake.
At last decorate your "Happy Spring Cake Cookie Delight"...
Decorate your cake while the frosting is still wet with Spring cut out cookies, sprinkles, candy and decorator icing. Have fun with the spring theme. You can use any type of Easter candy, dyed green coconut for grass, or whatever your little heart desires (Get ready for the sugar coma)
Happy Spring and Happy Easter !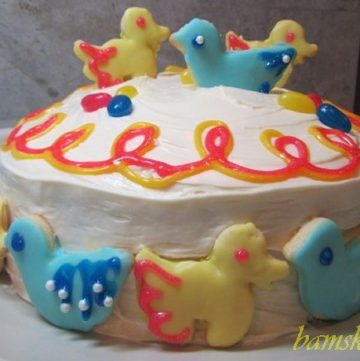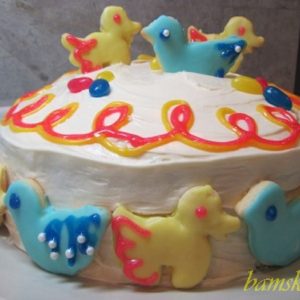 Ingredients
flour -

sugar or sugar alternative -

sour cream -

butter -

egg -

vanilla -

powdered (icing) sugar -

milk -

food coloring -

confetti sprinkles -
Nutrition