Cheesy Stuffed Peppers with Rocket are Bright and colourful bell peppers stuffed with Italian sausage, arugula, mozzarella cheese, delightful spices and fresh herbs. This low carb, gluten free and egg free dish packs a punch of flavour that will keep your family and guests going back for seconds.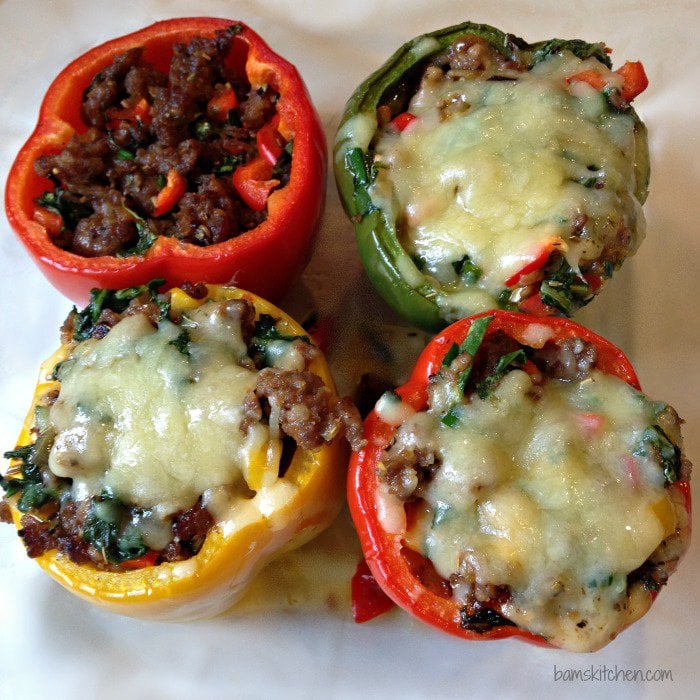 Why you are going to LOVE Cheesy Stuffed Peppers with Rocket
Low Carb
Cheesy
Cooks up in 30 minutes
Even picky Kids and Teenagers will eat
Supplies were running low in my kitchen and that is when you have to think fast on your feet. I feel most accomplished when I can create a dish using up all of those little bits of this and that's, just before a new "inventory haul".
I found a package of Johnsonville Mild Italian Sausage in the bottom shelf of my freezer. Johnsonville sausages are very flavourful and just have a little bit of heat/spice and that makes this delicious without needed to add lots of extra seasonings. If you are diabetic and decide to use fresh ground plain pork sausage, you will need to add some ground cumin, paprika, salt, pepper and red chili flakes to get those flavours going.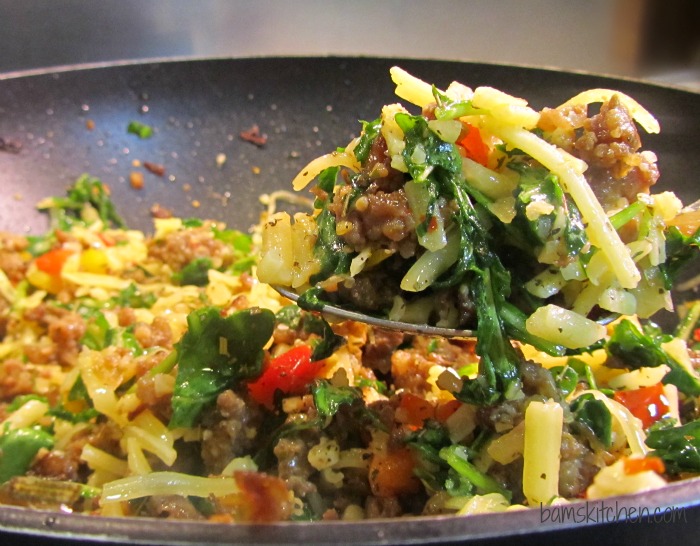 Now we are in business. How do we deal with the low carb dilemna? I found a package of tricolored bell peppers, otherwise known as the holding vessel.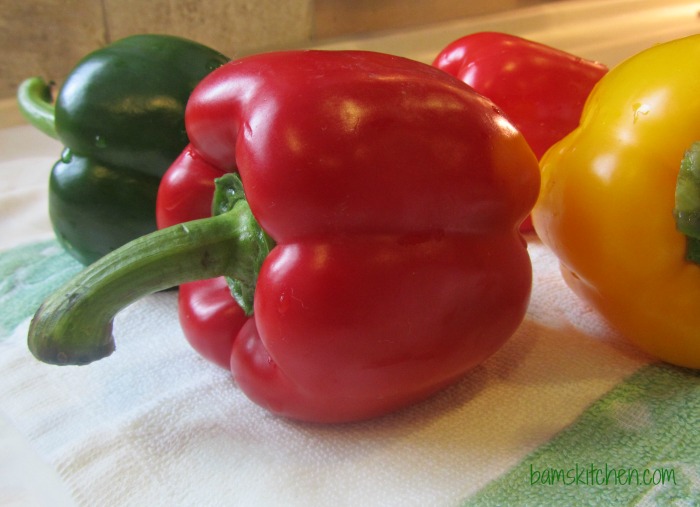 Then, I stopped dead in my tracks. The only memory I have of stuffed peppers is my families overcooked stuffed peppers with ground beef, rice and left over tomato sauce and it made me cringe. In addition, my least favorite bell pepper is the green one as it is more bitter compared to the yellow and red ones . My recollection is my family always used to serve the nasty green one's with under seasoned meat filling and overcooked mushy green pepper. You know when you are a small kid textures play a big role in food likes and dislikes. Is it possible that they even cooked these in a pressure cooker? Oh the horror of it all! How can I change my impression of my childhood impression of stuffed peppers?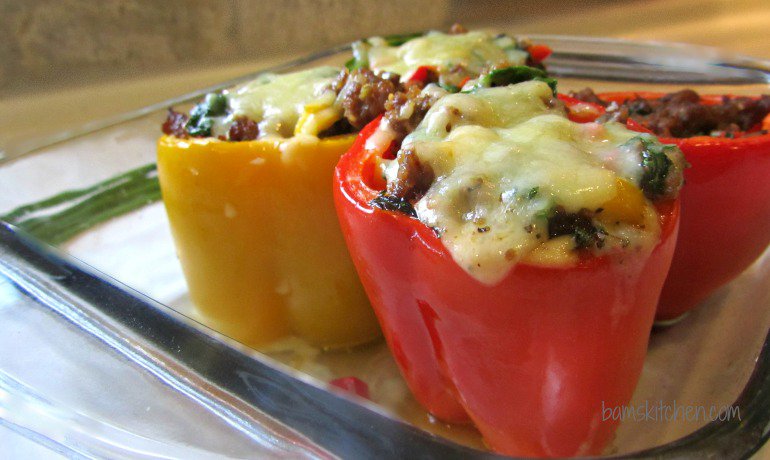 I was on a mission to make this dish flavorful, spicy, seasoned, with lots of veggies inside and make it kid friendly by adding a little melty mozzarella cheese inside and on top. You have to just love the melty cheese just dripping from the tops peppers when you take it out of the oven. For some reason just that keeps your whole mind off the fact that there is not any added carbohydrates in this dinner.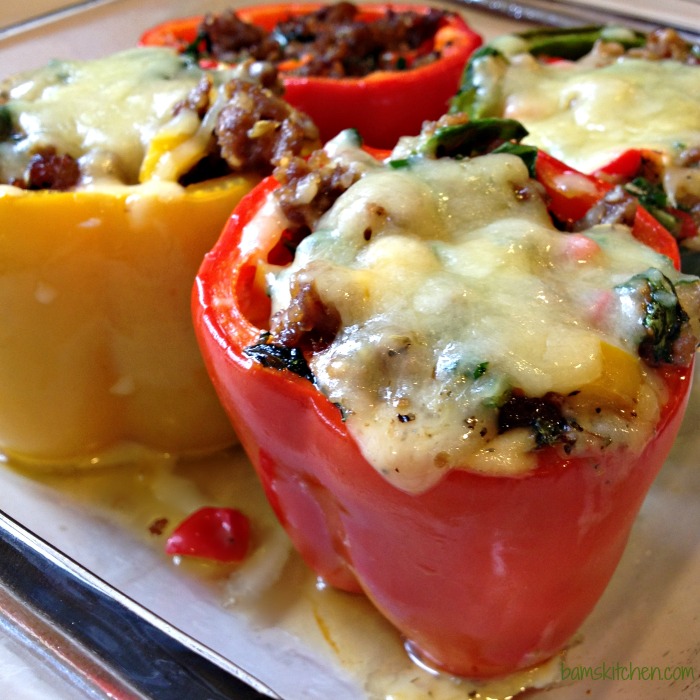 How long to cook stuffed bell peppers
I will not, I repeat not, over cook my peppers to a mash but instead keep them aldente. I did not parboil or blanch my peppers before stuffing them and putting them in the oven. I just stuffed my peppers to the brim and baked them for about 15 minutes and then added some extra cheese on top and baked them for another 15 minutes and they were perfect. Of course, as you can see from the photo, I had to leave the best part off for mine but this stuffing is so delicious I really did not miss it at all.
Keeping it Low Carb
Instead of rice, I wanted a nice sparkle of a fresh green vegetable. Digging deep on the bottom of the crisper drawer I found some rocket or maybe some of you know this as arugula. Arugula is great cooked, Really! You just have to trust me on this. Arugula has a peppery taste and is a fun veggie sautéed just gently until it just starts to wilt. Spinach would have been nice in here too, but this was on a low inventory day.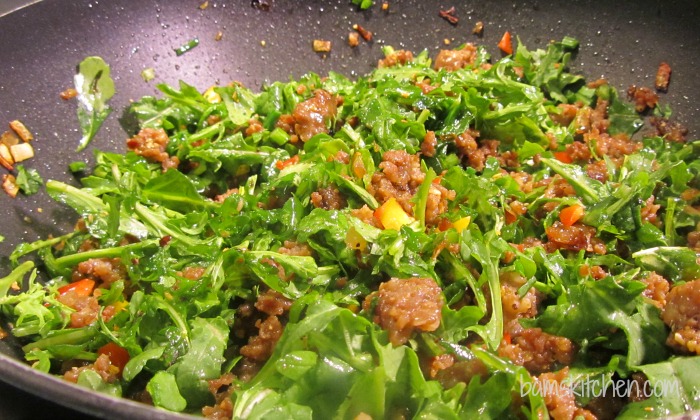 You can feel free to use any vegetables you like stuffed in your peppers. Maybe you want to start by making a sofrito and then see what other veggies you have in your refrigerator. I had plenty of leeks, garlic chives, and even used the spare parts of the existing tops of the bell peppers. I had mozerella cheese on hand but feta, cheddar, or even a manchego cheese would be lovely in here.
This would be a great make a head dinner and it freezes well too. So feel free to cook once and eat twice. You gotta love that. I served my Cheesy Stuffed Peppers with Rocket with a nice tossed salad on the side.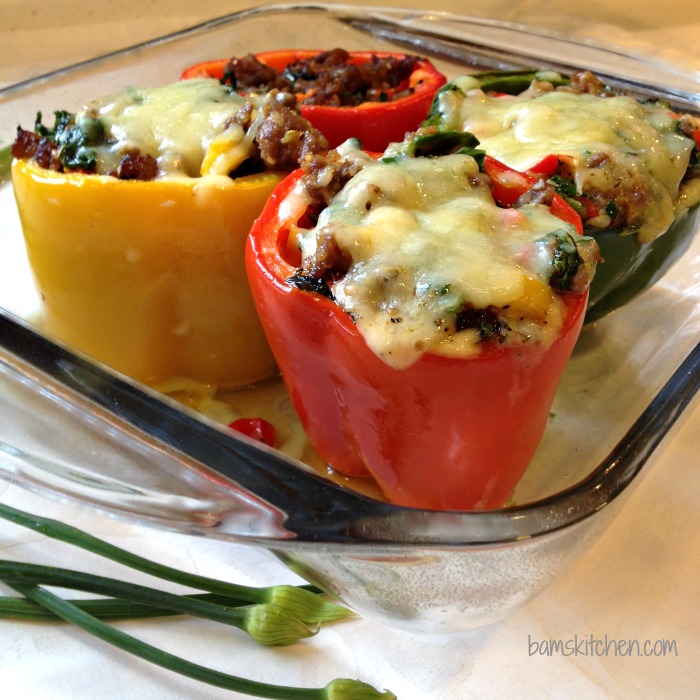 It is just absolutely gorgeous today in Hong Kong. After about 6 straight weeks of rain and dull days we finally have sun. Maybe my boys will want to study by the pool today or at least take a good nap with their resting their heads on their Chinese books. We could only hope that this knowledge will transfer to their brains transdermally. Have a super day!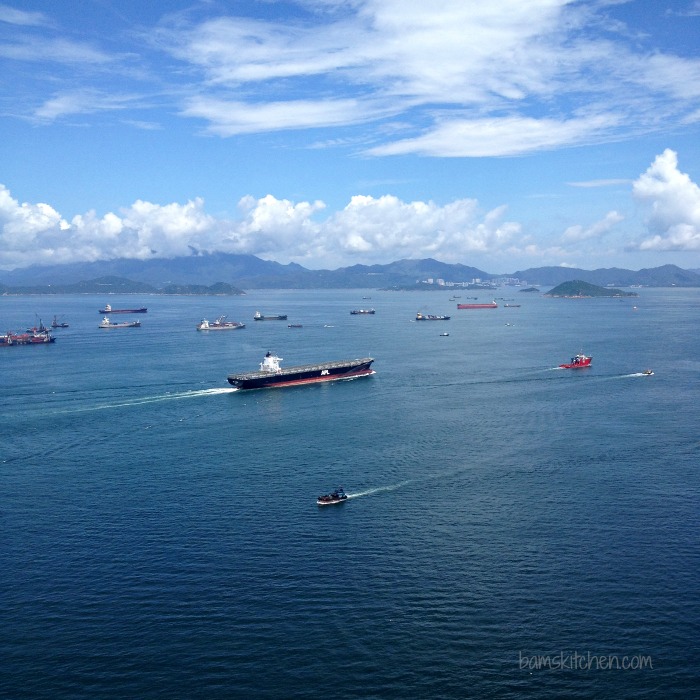 More Low Carb Recipe Ideas
Asian Beef Rollups
Lemon Herbed Baked Rainbow Trout
Mediterranean Red Snapper Packets
Low Carb Spicy Bulgogi Beef Stir Fry
Hungry For More? Subscribe to our Newsletter and follow along on Facebook, You Tube, Instagram, and Pinterest for all the latest updates.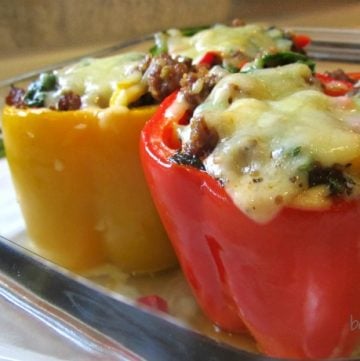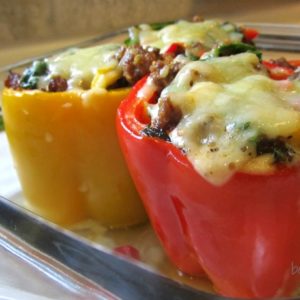 Cheesy Stuffed Peppers with Rocket
Bright and colourful bell peppers stuffed with Italian sausage, arugula, mozzarella cheese, delightful spices and fresh herbs.
Print
Pin
Rate
Ingredients
1

tablespoon

olive oil


½

cup

leek


chopped finely

¼

cup

onion


chopped

½

cup

celery


finely chopped

¼

cup

Carrot


grated

2

cloves

garlic

chopped finely

5

links

pork sausage - 5 links

remove casing (mild Italian sausages)


5

whole

bell peppers

3

cups

arugula


chopped (also known as rocket)

2

tablespoon

garlic chives


optional - chopped

1

teaspoon

basil

salt and pepper


to taste

red pepper flakes

to taste (optional)


1.5

cups

mozzarella cheese

(can use kind of cheese you like-save ¾ cup for the topping)
Instructions
Preheat oven 10 190C (375 F).

Cut the tops off of the bell peppers and remove the seeds and white pith inside. (Do not throw the tops away the tops as you can remove the stem and chop up the little bits of colourful pepper and add to the pork mixture later) Turn the pepper on it's side and just trim just a little bit off the bottom of the pepper with a knife so that it will set flat to bake in the oven. (Do not cut all the way through the bottom of the pepper just to make it even so that it balances)

In a wok or frying pan, add olive oil and then add chopped leek, onion, celery,carrot and garlic and sautéed until vegetables are translucent about 3 minutes. Add the pork sausage that has been removed from the casing to the pan and break up with spatula or chopsticks. Stir fry for about 5 minutes or until the pork sausage is golden brown. Drain the pork mixture of extra oil and return to pan. Add the arugula, garlic chives, basil, salt and pepper and extra crushed red peppers if you like it spicy. Just toss until the arugula wilts just slightly. Turn off the burner. Add only ¾ cup mozzarella cheese and toss-save the other ¾ cup for topping. (Just as a reminder if you are using fresh pork sausage without any seasonings you will need to add ground cumin, paprika, salt, pepper and red chili flakes to get those flavours going.)

Stuff each of the prepared bell pepper cups full and pack tightly as they settle a bit during baking. Place the peppers upright into a 8x8 greased baking sheet or lined with parchment paper so they do not stick.

Bake the peppers for 15 minutes and then after 15 minutes add the ¾ cup of mozzarella cheese on top and bake for another 15-20 minutes or until you can easily pierce the peppers with a knife and the cheese is nicely melted and slightly golden.

Enjoy Cheesy Stuffed Peppers with Rocket hot out of the oven with a nice tossed salad on the side. You can also freeze these Cheesy Stuffed Peppers with Rocket for up to 2 months and enjoy on another busy weeknight.
Notes
Use Gluten free Italian sausage to keep gluten free. Can also use turkey sausage. If you want to make this vegetarian, you can substitute with mushrooms.
Nutrition
Serving:
1
g
|
Calories:
609
kcal
|
Carbohydrates:
6
g
|
Protein:
32
g
|
Fat:
51
g
|
Saturated Fat:
18
g
|
Cholesterol:
135
mg
|
Sodium:
1184
mg
|
Potassium:
531
mg
|
Fiber:
1
g
|
Sugar:
2
g
|
Vitamin A:
2364
IU
|
Vitamin C:
8
mg
|
Calcium:
266
mg
|
Iron:
2
mg