Fabulous roundup of Baby Shower Potluck Menu Ideas that is sure to please all of your guests! Everything from appetizers, mains, sides and desserts all with the Ocean Pirate Theme.

Please welcome Baby Xander! Xander is Michelle's first little bundle of joy and they have decorated the little guys room in a pirate theme. So, of course, we have an Ocean themed potluck for you today with loads of healthy and delicious recipes. Xander is a sweetie weighing in at a whopping 6 pounds and 5 ounces! Come along and celebrate with us with our 11 Baby Shower Potluck Menu Ideas.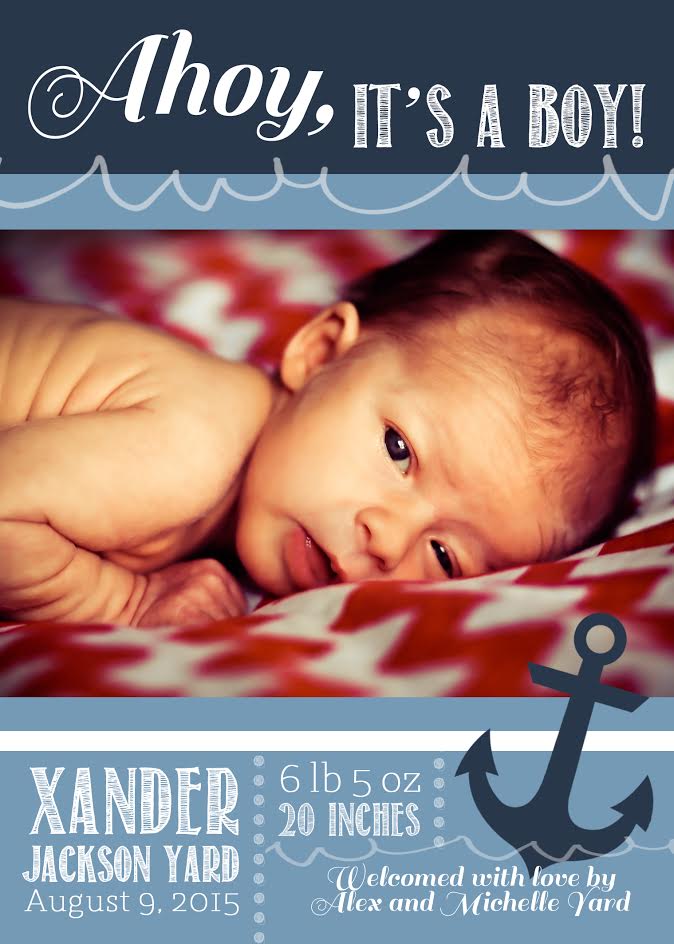 Michelle from Vitamin Sunshine is living in Kuala Lumpar and shares healthy recipes using fresh produce and mostly gluten-free, some dairy free and peanut and soy free meals too. However, my favorite are Vitamin Sunshine Salads. They are to die for...! I loved them so much I created a board on Pinterest Sensational Salads... Come and follow along here .
Of course all baby showers are all about all the little cute blankets, booties and toys. However, no fear there will be no dreaded Baby BINGO but instead loads and loads of healthy and nutritious FOOD and quick and easy RECIPES to enjoy! Are you ready to check out our Baby Shower Potluck Menu Ideas?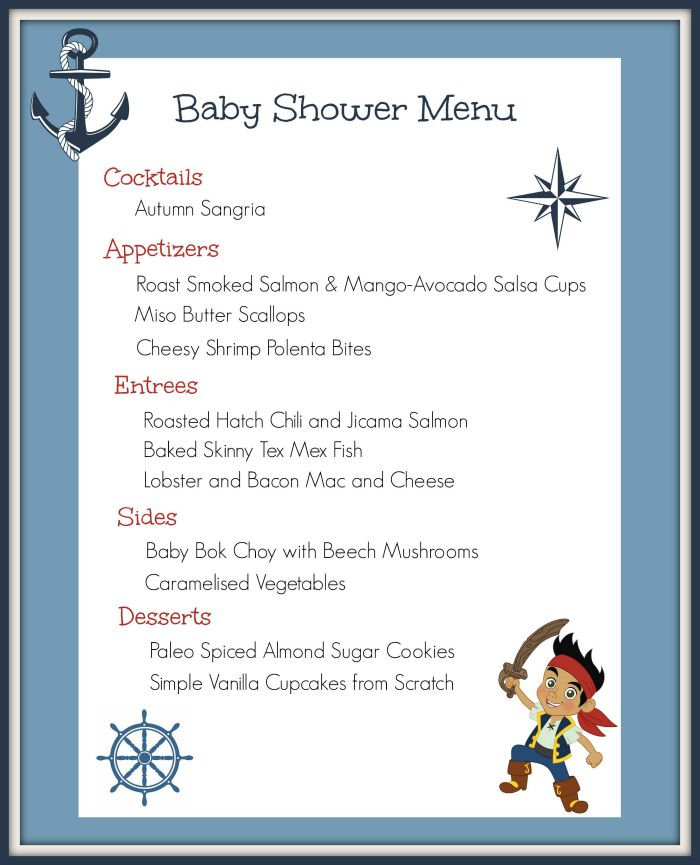 Baby Shower Potluck Menu Ideas you are going to LOVE
The best recipes for a potluck are those that you can make ahead and are easily portable. When you have a theme, like the Ocean, it makes it even easier for the people you ask to bring a dish to pass. If you are planning on having a potluck in the spring, be sure to check out our 17 Amazing Spring Potluck Recipes
Appetizer

Roast Smoked Salmon and Mango-Avocado Salsa Cups | Healthy Recipe Ecstasy
Cheesy Shrimp Polenta Bites | Healthy Nibbles and Bits
Miso Butter Scallop | Omnivore's Cookbook
Main

Lobster and Bacon Mac & Cheese | Wok and Skillet
Baked Skinny TEX MEX Fish |Healthy World Cuisine
Roasted Hatch Chili & Jicima Salmon | Strength and Sunshine
Sides
Baby Bok Choy with Beech Mushrooms / No Gojis No Glory
One Pan Caramelised Vegetables | The Big Man's World
Dessert & Drink

Paleo Spiced Almond Sugar Cookies | Cotter Crunch
Simple Vanilla Cupcakes from Scratch | Natural Chow
More Baby Shower Potluck Menu Ideas
Shrimp Burritos with Creamy Poblano Sauce
Summer Rolls with Chili Lime Sauce
Vietnamese Shrimp Vermicelli Salad
Baked Spicy Salmon and Sweet Potato Kale Hash
Hungry For More? Subscribe to our Newsletter and follow along on Facebook, You Tube, Instagram, and Pinterest for all the latest updates.