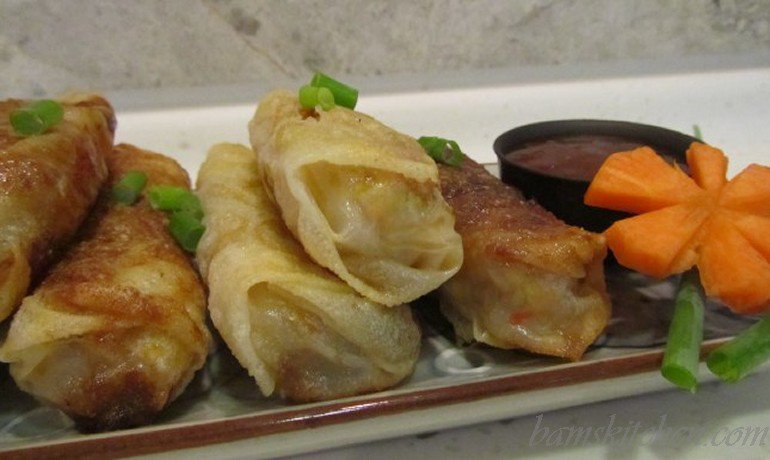 I found it. I found it! I have moved 3 times across borders and there was something that has gone missing. Well not missing, but just hidden.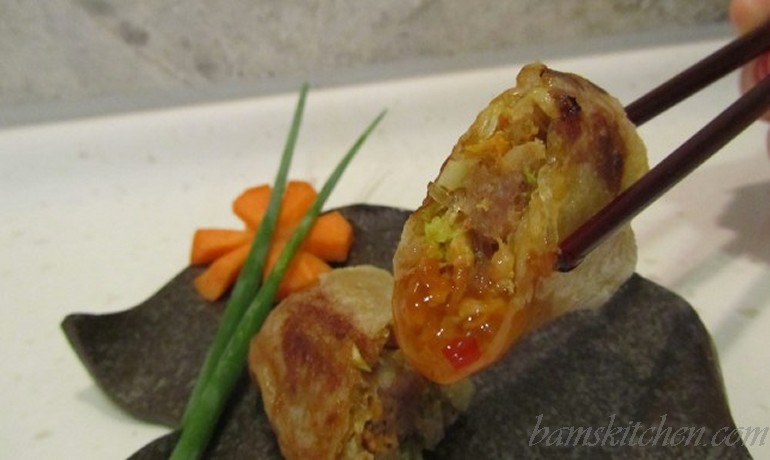 This was a very vital piece of paper as it had Christine's fantastic recipe for Vietnamese Chả Giò. My teenage boys have been begging for this yummy recipe for years and I just found it folded neatly in one of my other cooking books that have sailed the great seas from America to Asia.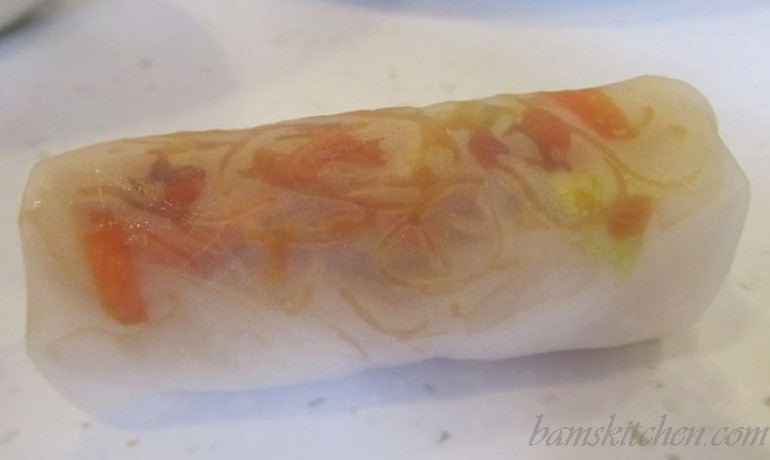 I would like to introduce a very lovely lady, Christine from http://holybasil.wordpress.com/ whom I met 8 years ago in Ann Arbor, Michigan. My husband and I took a Vietnamese cooking class together and had a wonderful time and learned so much from Christine.
If you happen to visit Ann Arbor, Michigan, be sure to book a cooking class with Christine as it will be a very memorable experience.
Please visit http://holybasil.wordpress.com/?s=Spring+Rolls+ for the complete Vietnamese Chả Giò recipe with instructions.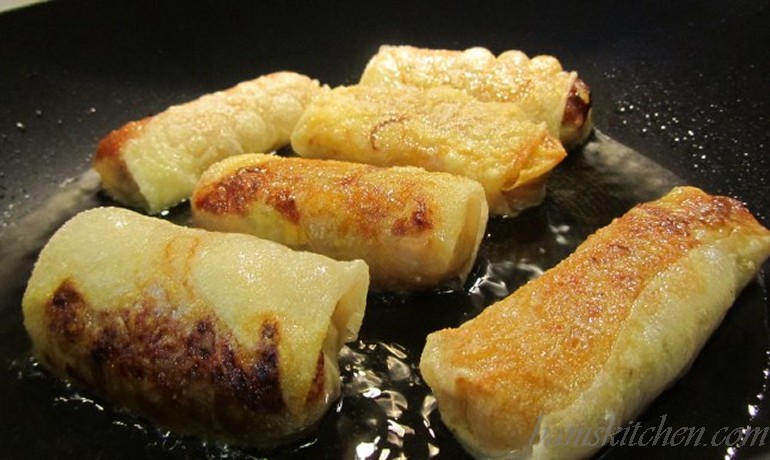 Vietnamese Chả Giò is a lovely roll that is stuffed with pork, mushrooms, shallots, jicama, cellophane bean noodles, carrot, shrimp, bánh tráng (rice paper). These little treats are fried and it makes the exterior crunchy and glistening. I love to dip my Vietnamese Chả Giò in Thai Sweet and sour sauce.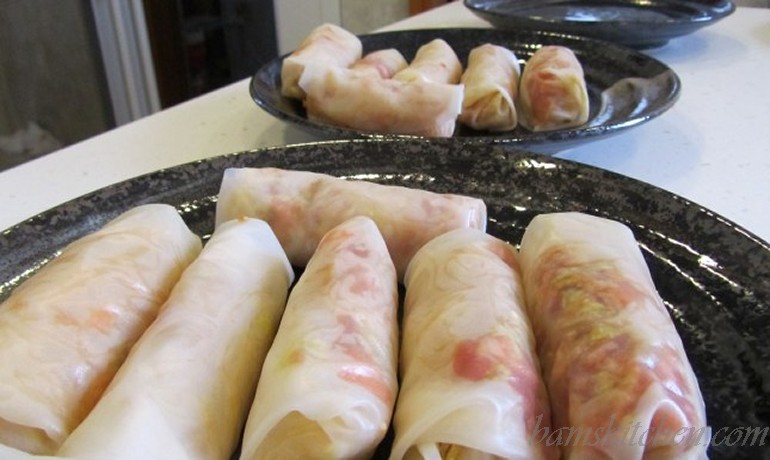 Here is another yummy dipping sauce that I like to make is Nuoc Cham...It has all the yummy Asian flavors of salty, sweet, sour and spicy....
Nuoc Cham (Dipping Sauce)
1 cup fish sauce
½ cup white vinegar
2 tablespoons sugar
1 cup water
juice of 1 lemon
1 teaspoon crushed hot red pepper sauce
4 carrots finely shredded
1 clove garlic finely minced
daikon radish finely shredded
Step 1: Combine all the ingredients together and allow them to marinate. If stored in the refrigerator in a sealed jar can be kept for up to a month.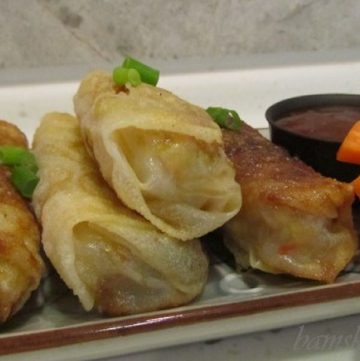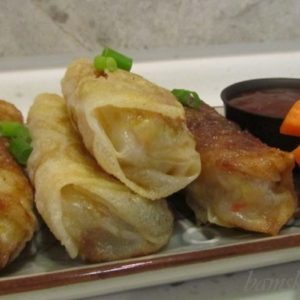 Ingredients
fish sauce -

white vinegar -

sugar or sugar alternative -

lemon juice -

hot pepper sauce -

Carrot -

diakon radish -

garlic -
Nutrition