Mediterranean Red Snapper Packets is a super easy 20-minute prep to table Italian meal with white succulent fish that melts in your mouth seasoned with lemons, olives, shallots, tomatoes, Italian seasoning and EVOO. Great on the BBQ or in the OVEN! The BEST fish packet ever!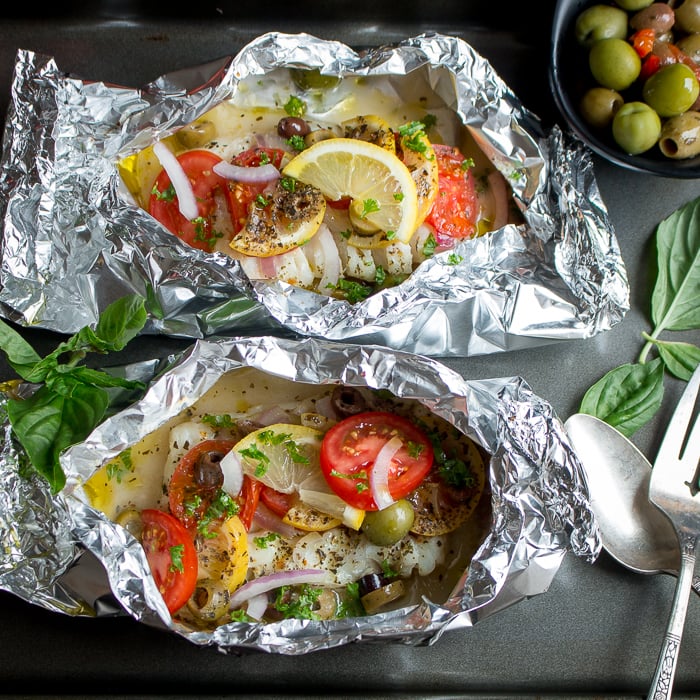 Why you are going to love our Mediterranean Red Snapper Packets
SUCCULENT
SAUCY
HEALTHY
DAIRY FREE
LOW CARB
WILD CAUGHT
ITALIAN
SELF SAUCING
And just too good to pass up!
Fish Ideas for your packets
Italian cooking is all about super fresh ingredients and letting the ingredients do all the talking. These Mediterranean Red Snapper Packets are filled with tender succulent fish. This recipe is great with any kind of white fish you enjoy like red snapper, cod, halibut, mahi mahi or whatever is wild caught or native to your region. The lemons, tomatoes, shallots, Italian Seasoning and EVOO (extra virgin olive oil) in the packet create a self-sauce that is dynamo.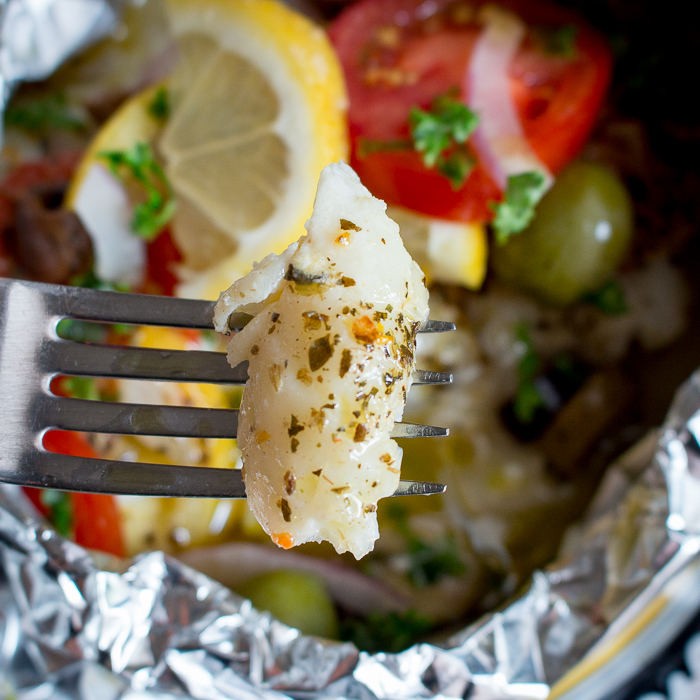 When visiting Tuscany, we had a very similar dish but it was prepared with a whole fish. Of course, that is always the preferred way of making any fish dish as that is more flavorful. If you are short on time or have picky teenagers that do not like eyeballs staring back at them, serving fish fillets cleaned free of all the bones is the way to go. We used red snapper in our packets. However, any white mild fish that you enjoy will work well.
Grilled outside or Baked inside
You are just going to love this Mediterranean Red Snapper Packets because rain or shine we have you covered. We were prepping these little fish packets of deliciousness for the outdoor grill but Mother Nature decided to start to open the heavens. Are you a fair weather griller? We sure are when we have sideways rain that is even too much for a golf umbrella. These little Mediterranean Red Snapper Packets are just as awesome cooked about 10-12 minutes in the oven.
We originally posted this recipe on July 26, 2013. We upgraded photography and added some step by step directions. In addition, we wanted to let you know that Healthy World Cuisine' clean up crew member who was just a puppy in 2013 now has a grown up palate and loves FISH!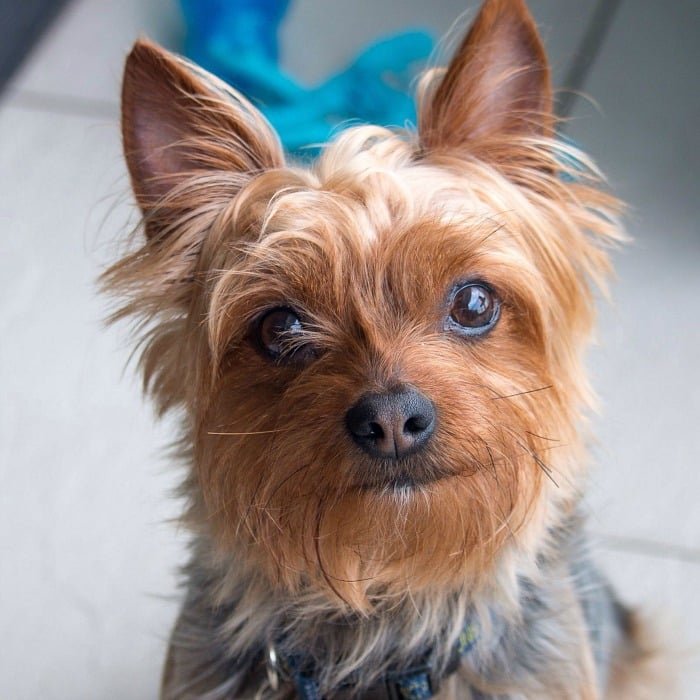 Step by Step Prep
Mediterranean Red Snapper Packets are that perfect solution for cooking out or cooking in or when you have absolutely no idea what Mother Nature might have in store for the week. In addition, with less than 5 minutes' prep, you can't go wrong. Check out these easy steps below for a quick and easy meal.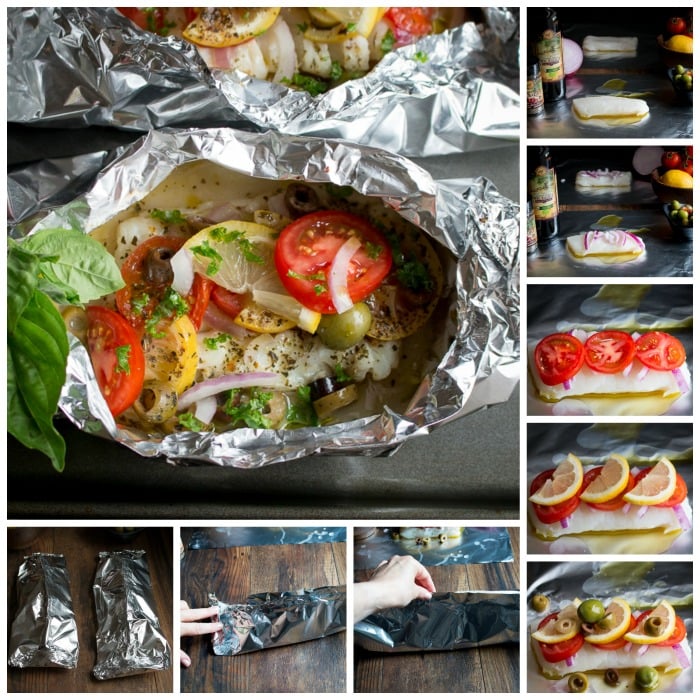 Using Quality Ingredients Equals a Delicious Dish
We are all about using fresh ingredients and quality ingredients like Mie Radici's First cold pressed Authentic Sicilian Nocellara Organic Reserve Extra Virgin Olive oil from Sicily to drizzle on our fish just before serving. Mie Radici Sicilian Spice Blend is fabulous on our Mediterranean Red Snapper Packets. You are going to love this Sicilian Spice Mix. We have been sprinkling this spice on everything such as grilled chicken, pasta and even our morning scrambled eggs. Great stuff!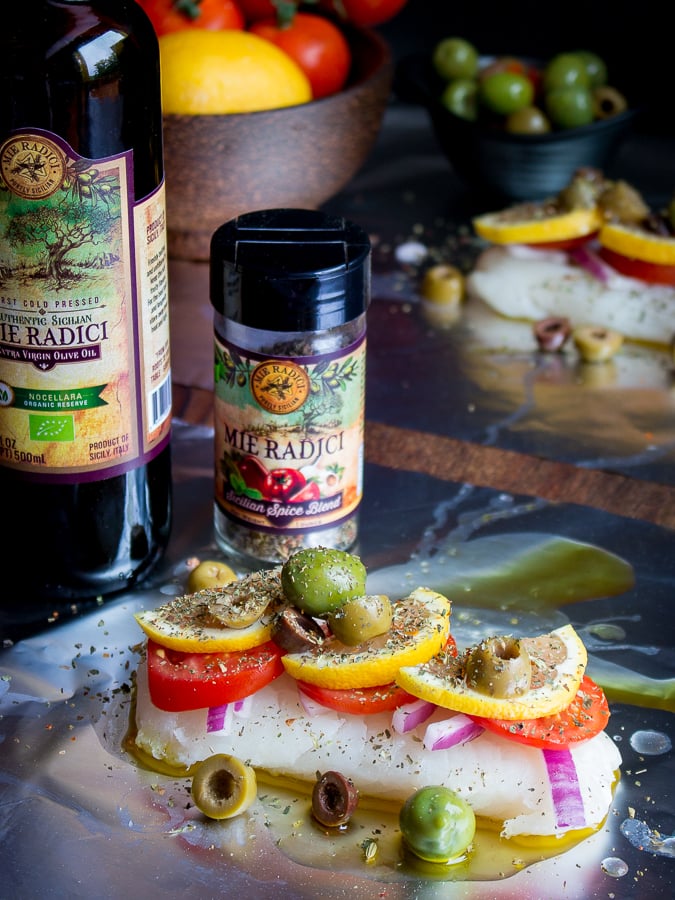 Mie Radici, which translates as "my roots" is a family-owned business featuring authentic Sicilian olive oil, oak barrel aged balsamic vinegars, spice blends, Kimbo espresso, Artisan olive oil soaps, ceramics and preserved foods.
Have you ever been to Italy during olive harvest and pressing season? There is nothing like the fresh squeezed taste of olive oil. The Cerasuola Olio Contadino starts out smooth and then finishes with a peppery taste and fabulous on our side tossed salad. However, the Nocellara Organic reserve is smooth and mellow and delicious on everything. We finished off this easy meal with sliced in season strawberries and a drizzle of Aceto Balsamico di Modena IGP.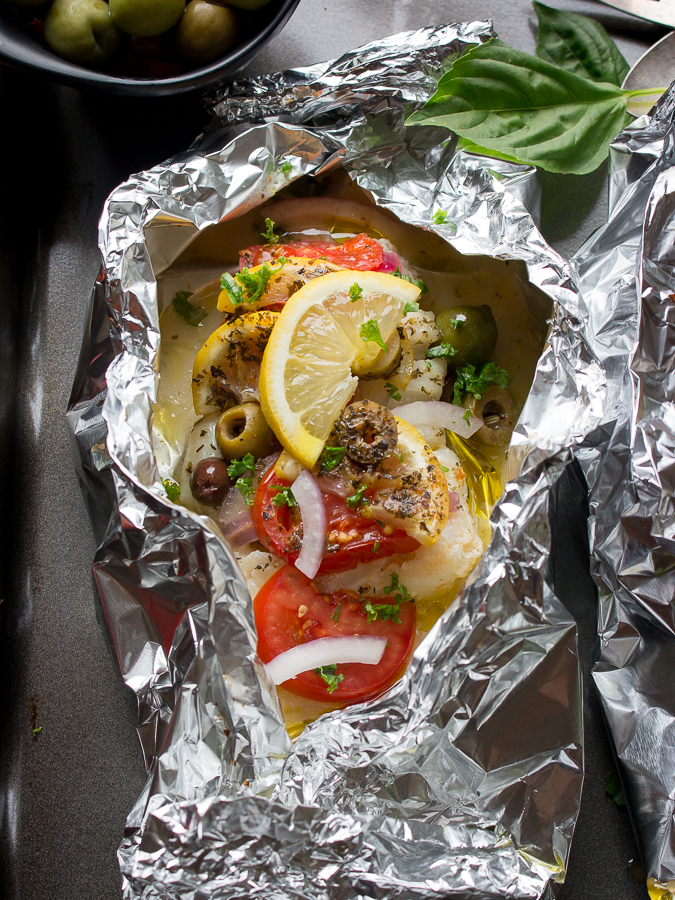 More Delicious Italian Recipes to enjoy
We are loving the farmer's markets and taking full opportunity to enjoy the seasons bounty with a little starter of Baked Ricotta Stuffed Zucchini Blossoms or be sure to try our Dairy Free Bolognese Polenta Bites Another less than 20-minute starter is our Healthy Ricotta Crostini for a full social gathering.
If you are feeling ambitious and you are not watching your carb intake, give our Homemade Tagliatelle Pasta with Zucchini Blossoms a try.
Stay cool our dear friends! It is going to be hot and balmy this upcoming week. We have just made a big pitcher of Cantaloupe Lime Agua Fresca and are hanging in the shade. Remember to hydrate often and please take care.
Hungry For More? Subscribe to our Newsletter and follow along on Facebook, You Tube, Instagram, and Pinterest for all the latest updates.
Mie Radici has given HWC Magazine products to trial but all opinions expressed in this post are all our own.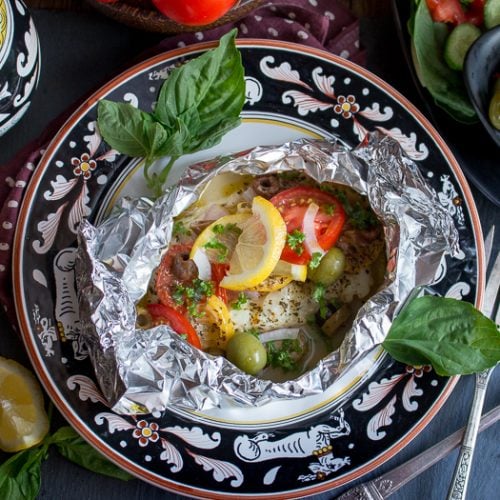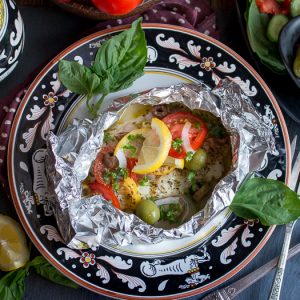 Mediterranean Red Snapper Packets
Mediterranean Red Snapper Packets is a super easy 20-minute prep to table Italian meal with white succulent fish that melts in your mouth seasoned with lemons, olives, shallots, tomatoes, Italian seasoning and EVOO. Great on the BBQ or in the OVEN!
Print
Pin
Rate
Ingredients
1.5

pounds

white fish

or 4 fillets (We used red snapper but you can use any white mild fish you desire like cod, mahi mahi, halibut, etc.)


2

tablespoon

Olive oil

and extra for garnish

1

cup

olives


(Used a combination of Castelvetrano olives, Kalamata olives and Cerignola olives)

2

lemons


sliced

4

shallots


peeled and sliced

1

cup

tomatoes


(used Compari tomatoes cut in slices but heirloom tomatoes fresh from the garden would be awesome in this dish)

2

teaspoon

Italian seasoning

salt and pepper


to taste

Basil

fresh optional for garnish
Instructions
Preheat grill on medium high heat or preheat oven to 190 degrees Celsius or 375 degrees F.


Lay out 4 pieces of aluminum foil large enough to fold around the fish with leaving a little extra room. One sheet for each personal portion. Drizzle a little olive oil so it does not stick.

Lay a fish fillet in each of the aluminum foil sheets. Top the fish with olives, lemons, shallots, tomatoes, Italian Seasoning and salt and pepper to taste.

Grab the aluminum foil on each side of the fish and fold over making sure you leave room for the fish to steam inside. Fold over each of the ends to seal in the juices of the fish.

Bake fish in oven or grill fish on outdoor grill for about 12-15 minutes (depending on the thickness of the fish) or until flakes easy with a fork. (Start checking your fish at 9 minutes as it all depends on the thickness of your fish)

Serve the fish in their little packets and let your guest open them. Drizzle with a little extra virgin olive oil and garnish with fresh basil. Serve with a nice tossed salad and veggies. Enjoy!
Notes
Mediterranean Red Snapper Packets can be made with your fish of choice.
The best part is your can prep your fish packets up to 24 hours in advance and lay them flat on a baking sheet. Then, check out the weather forecast. If Mother Nature is cooperating you can throw them on the grill. If Mother Nature has decided not to cooperate, bring the party inside and throw these little packets in the oven.
Nutrition
Serving:
1
g
|
Calories:
317
kcal
|
Carbohydrates:
13
g
|
Protein:
36
g
|
Fat:
15
g
|
Saturated Fat:
3
g
|
Cholesterol:
85
mg
|
Sodium:
620
mg
|
Potassium:
787
mg
|
Fiber:
4
g
|
Sugar:
5
g
|
Vitamin A:
460
IU
|
Vitamin C:
36
mg
|
Calcium:
78
mg
|
Iron:
2
mg