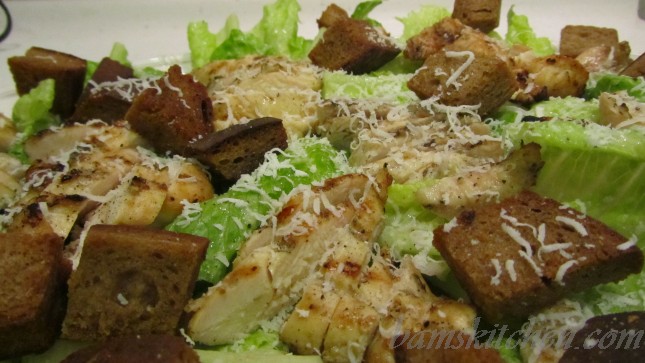 Getting your kids to eat anything "green" is an ongoing battle. However, romaine lettuce disguised with tasty grilled chicken, parmesan cheese, homemade crunchy croutons topped off with with a kid friendly dressing is one that can make it the your regular list of menu plans.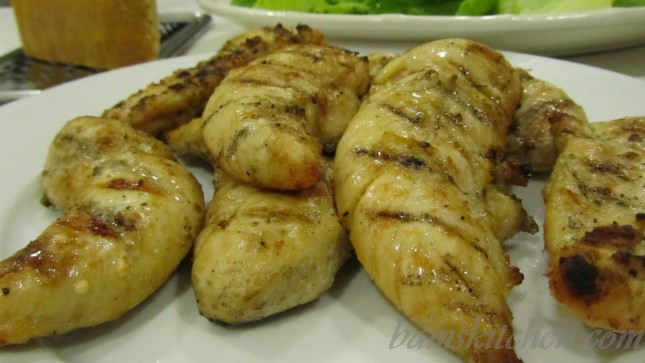 Traditionally, Caesar salad dressing has raw eggs and sardines in the dressing. I know, just the thought of this has your kids running away from home. Have no fear! This recipe has no weird ingredients like (raw eggs or sardines). Instead there is a wonderful mix of herbs and spices and condiments that makes this dressing taste fresh and authentic without the "fear factor".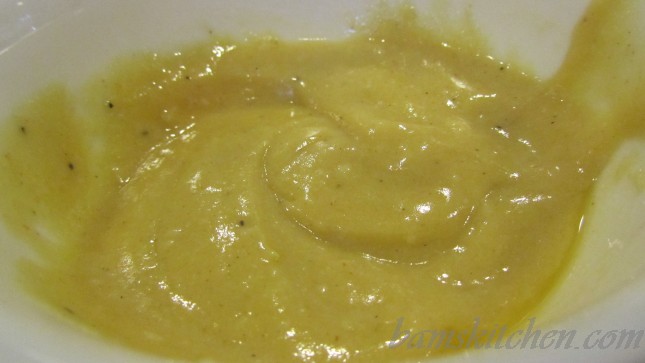 Caesar Salad was invented by Caesar Cardini, an Italian immigrant, who opened up restaurants in both US and Mexico.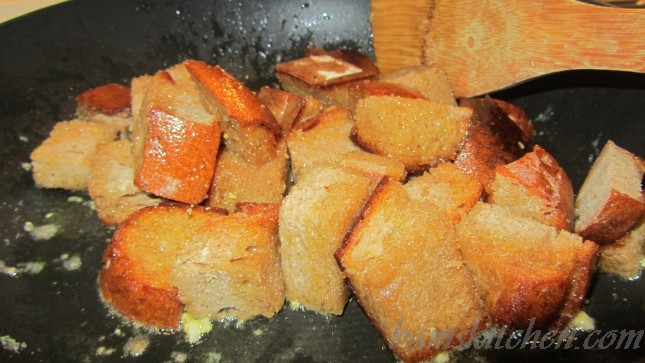 During a fourth of July rush, in one of his restaurants, all of his food stocks were depleted so his daughter created this elaborate dish that is made at the table with the ingredients they had left in the cupboard. They called it the Caesar Salad.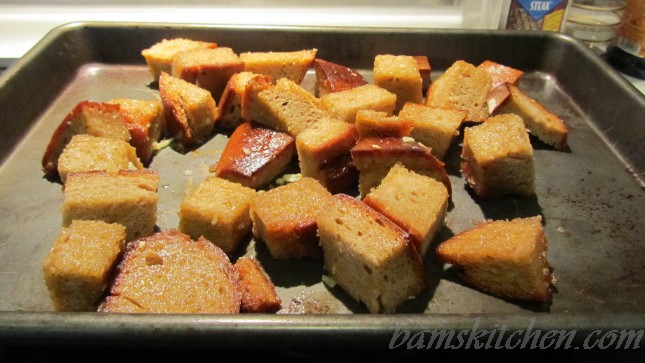 Caesar Salad is a wonderful dish that can be eaten as a side dish or with the addition of grilled chicken, grilled salmon or grilled shrimp makes a complete meal. If Diabetic or watching your carbs, then just hold the croutons.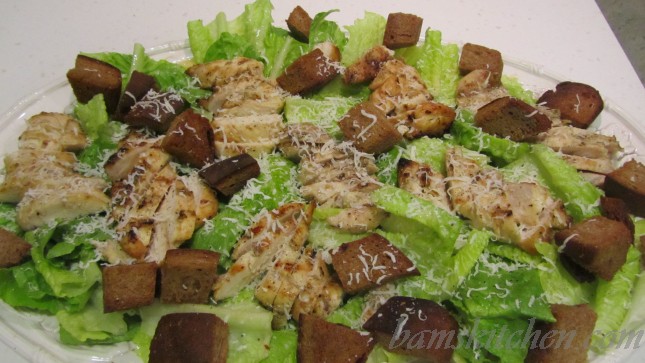 Grilled Chicken Caesar Salad: (Serves 4 adults or 2 hungry teenagers)
Prep Time: 10 minutes
Cook and Assembly Time: 20 minutes
Garlic croutons:
3 ounces French bread, cut into ½-inch cubes (about 3 ½ cups)
1 glove of garlic crushed
4 tablespoons butter
Grilled Chicken Marinade:
1 gloves of garlic chopped
1 pound skinless chicken breast/tenderloin (salmon or shrimp)
2 tablespoons olive oil
juice of ½ of lemon
1 teaspoon dried basil
Salt and pepper
Caesar Salad and Dressing
4 cups torn romaine lettuce (1 large head of Romaine)
½ cup grated parmesan cheese (dressing) ¼ cup grated parmesan cheese (garnish)
1 clove minced garlic
1 lemon (juice of lemon)
1 teaspoon hot sauce
1 teaspoon worcestershire sauce
1 teaspoon Dijon Mustard
⅓ cup olive oil
salt and ground pepper to taste
Garlic Croutons: (Great on Caesar Salad and also good for snacking)
Step 1: Preheat oven to 350 degrees F (175 degrees C).
Step 2: In a large saute pan, melt butter over medium heat. Stir in garlic; cook and stir for 1 minute. Add bread cubes, and toss to coat. Spread on a baking sheet. ( I used a rye bread and pumpernickel bread is also nice)
Step 3: Bake for 15 minutes, or until crisp and dry. Check frequently to prevent burning. Cool.
Grilled Chicken: (This can be made in advance, grilled and then either refrigerate or freeze for later use. Make extra as grilled chicken is great on Caesar salad but also great on pastas and quick sandwiches and saves you time later. Use within 3 days in refrigerator or within 2 months if placed in freezor)
Step 1: Place chicken breast in plastic sealable bag. Put olive oil, garlic, lemon, dried basil, lemon juice and salt and pepper on chicken. Seal Bag and shake lightly so that chicken is coated in marinade, place bag on a dish and place in refrigerator for at least 1 hour or over night.
Step 2: Preheat grill and cook chicken on each side for about 4 minutes until juices no longer run pink.
Step 3: Take chicken off grill and cut into length wise pieces and set aside for grilled chicken caesar salad assembly.
Caesar Salad and Dressing:
Step 1: In a large salad bowl break up romaine lettuce
Step 2: Mix together parmesean cheese, garlic, lemon juice, hot sauce, worcestershire sauce, Dijon mustard, olive oil and salt and pepper. (I put all of these ingredients in a blender to save time or you can whisk together)
Step 3: You can bring all of your items (croutons, romaine lettuce, salad dressing, chicken and parmesan cheese) to the table and mix in front of your guests.
Step 4: Put homemade caesar salad dressing over romaine lettuce and stir gently, place the salad on a large serving platter and top with grilled chicken, grated parmesan cheese and home made croutons.
Step 5: Eat and enjoy!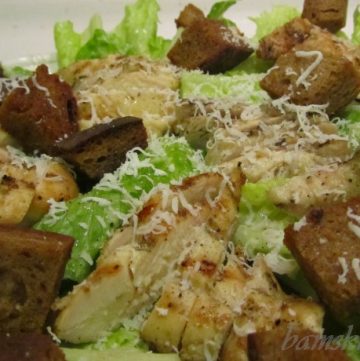 Ingredients
romaine lettuce -

chicken breasts -

parmesan cheese -

garlic coutons -

Caesar Salad Dressing (no egg) -

dijon mustard -

garlic -

basil -

worcestershire sauce -

hot sauce -
Nutrition