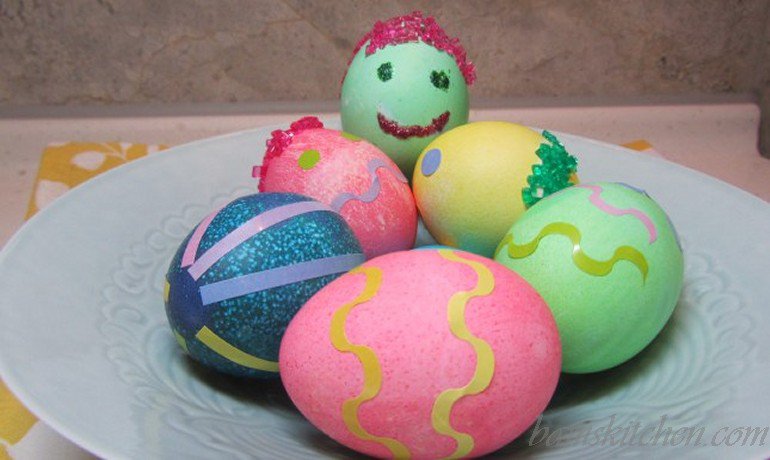 Uhhh Ohhh!
I was so excited to finally find PAAS coloring kits for Easter Eggs here in Hong Kong. However, when I went to open the package, it was missing the vital egg coloring tablets. Each and every one of the packages in Times Square had been tampered with and re-taped shut. Someone must be making a mint on reselling the egg dye somewhere else. LOL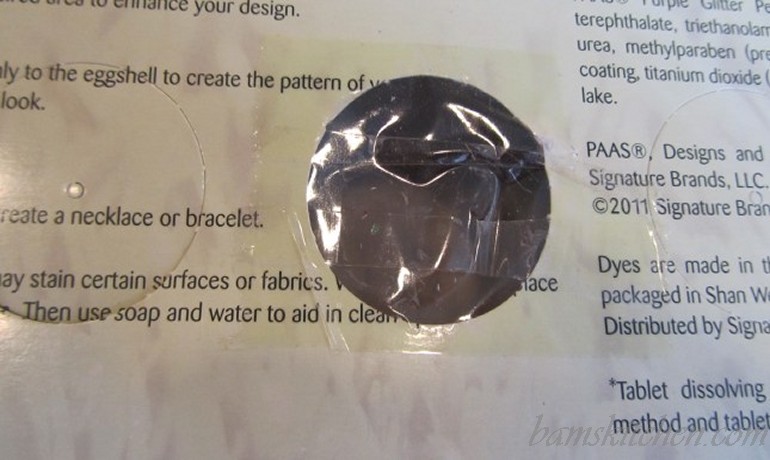 I can't let my boys down. Decorating Easter eggs is a family tradition we do every year, no matter where in the world we are... Asia is NOT an exception!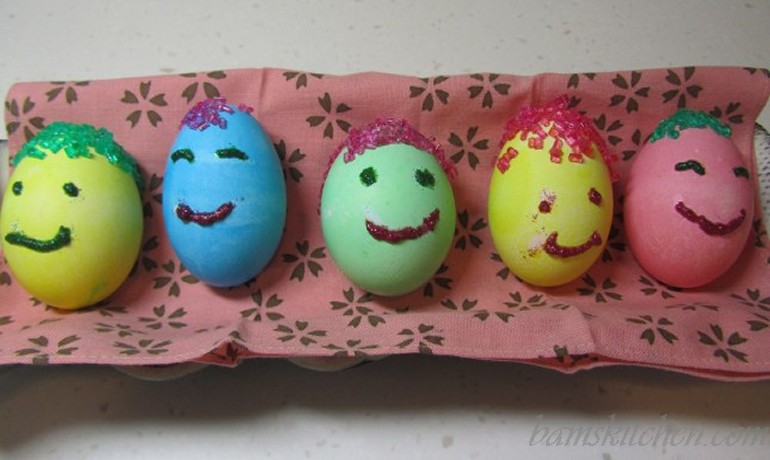 Hmm. My thoughts were racing trying to think of ways to tint the white eggs. Markers? Glitter? Saffron- no way that is way too expensive... and then up in the cupboard there was the solution with all of my other baking supplies. FOOD COLORING...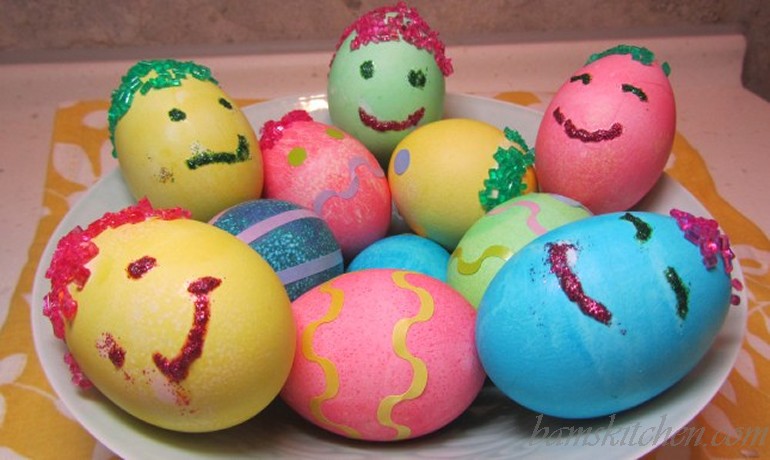 So I began experimenting with the food dyes and additions of vinegar and I ended up with some of the most beautifully colored eggs we have had in a very long time. I will never waste my money on the PAAS egg decorating packets again.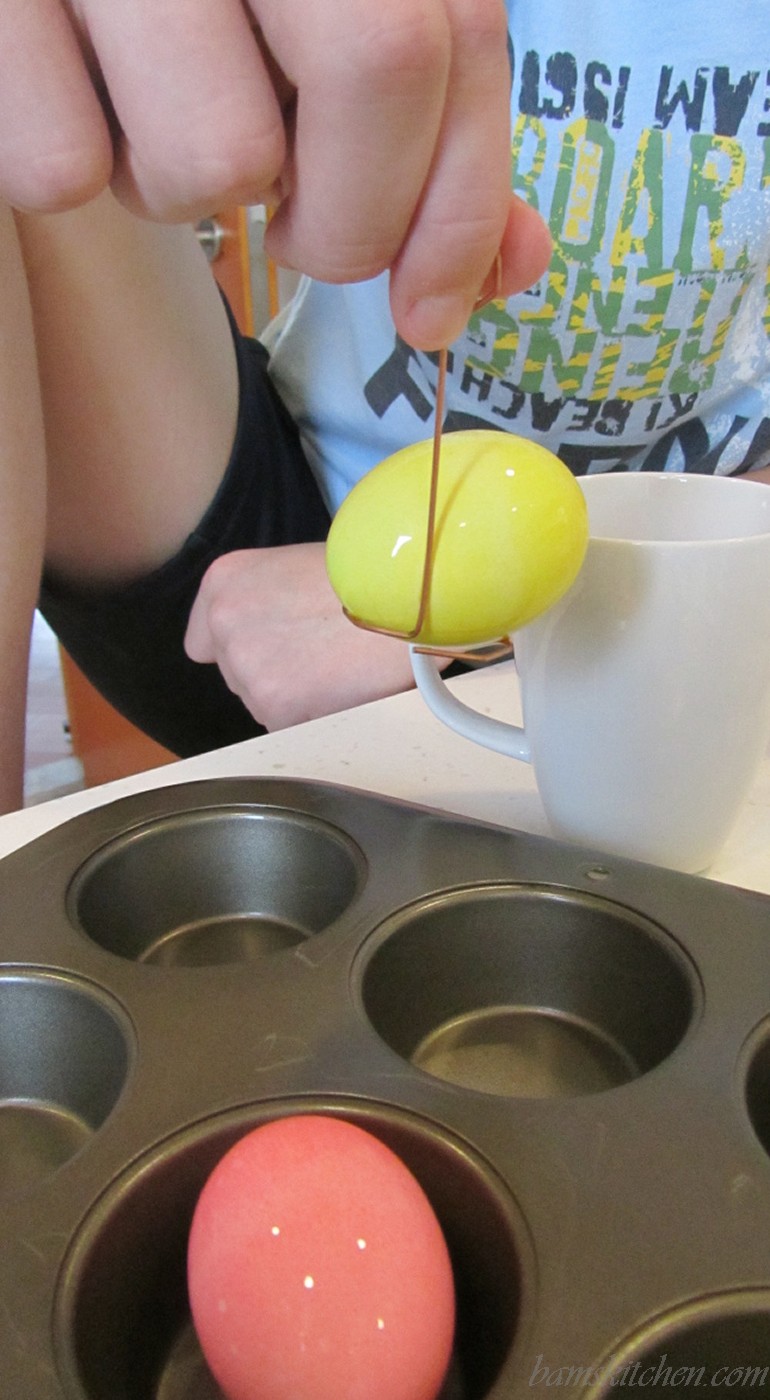 Please don't let the little things get you down over this holiday season. Just enjoy the time with your family and kids. You know there is always something that does not go quite as expected. Your youngest might spill red juice all over her beautiful new dress and bonnet right before Sunday services. Maybe your boys, bless their little hearts, decide to play a game of football in the mud and track in an entire ton of dirt all over your white kitchen floor just before your guests arrive. Maybe you forgot to set the timer and did not notice that your breakfast egg casserole was done until you see smoke bellowing from the kitchen.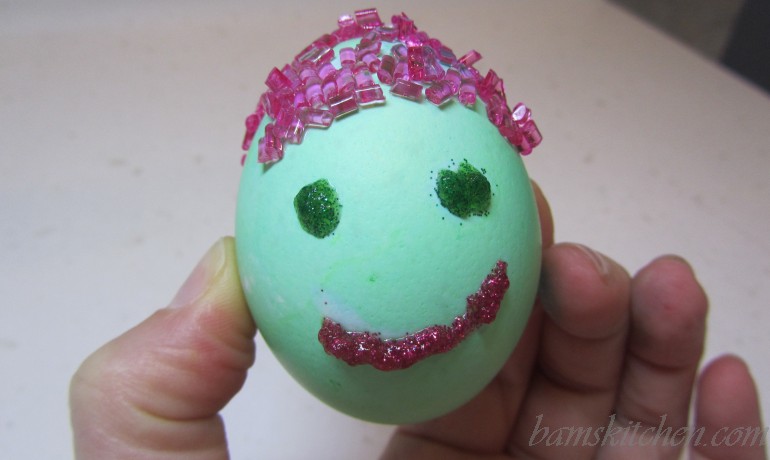 It is never the end of the world. We all have been there, done that! Just relax and let your family and friends laugh and enjoy these unique experiences with you. The party will go on.... DON'T SWEAT THE SMALL STUFF AS IT IS ALL SMALL STUFF!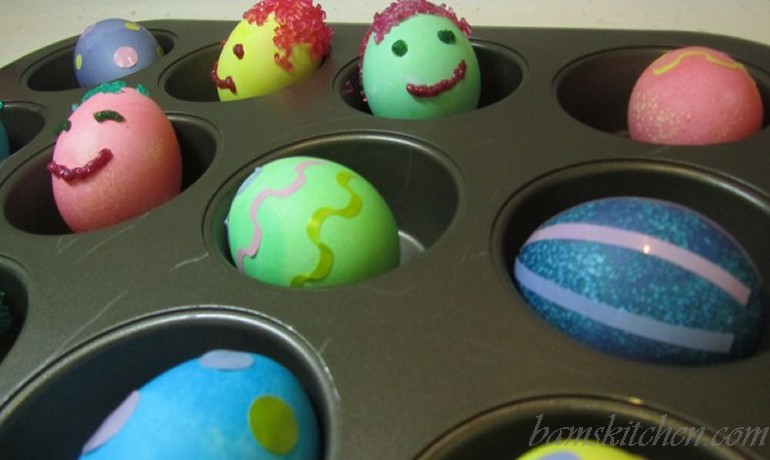 My youngest teenager and I had a wonderful and creative time decorating the eggs together. We are both just big kids at heart. I am glad I did not let a little Hong Kong Snafu ruin our family tradition.
Easter Egg Mania
12 white eggs or more
red,green, yellow and blue food coloring
white vinegar
tap water room temperature
markers, glue, sparkles, beads, stickers (Whatever your little heart desires to design your eggs with)
Step 1: Place your egg in pot and cover with water
Step 2: Gently boil eggs for about 20 minutes. Remove from heat and pot and allow to cool.
Step 3: In a coffee cup, mix about 20 drops of food coloring with 1 tablespoon of vinegar. Add ½ cup room temperature water.
Step 4: Repeat the steps above to make different colors. For example, mix red and blue to get purple, and mix red and yellow to make orange, and mix blue and green to make a turquoise. I think you guys get the idea. don't forget to add the vinegar.
Step 5: Gently lower eggs in the cup with a spoon. The longer you leave the eggs in the dye, the darker the colors will be. Once the egg reaches the desired color, remove from the cup with a spoon and allow to dry. You can put them back in the egg carton or use a cupcake tin.
Step 6: Here comes the super fun part. Once the eggs are completely dry you can use the glue and glitter, stickers,markers, beads to decorate your little eggs. My teenager put a little glue on top of the eggs and used small beads for the hair and then used glitter glue for the eyes and mouth to make little egg people...
Step 7: Store your eggs in the refrigerator in the front section so that is easy for the Easter bunny to find them and hide them. (The Easter bunny should check to see if maybe there is an Iphone application to remind you to check on those eggs a little later after the kids go to bed )
Happy Easter from Healthy World Cuisine!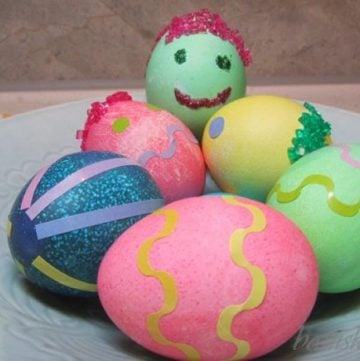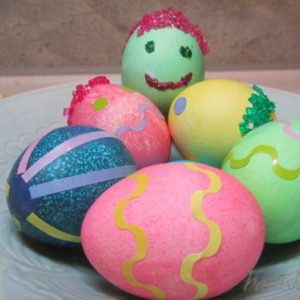 Ingredients
eggs -

white vinegar -

food coloring -
Nutrition