Feeling stressed and tired after a long work week?
I have just the solution to get you feeling rested and rejuvenated - Dim Sum.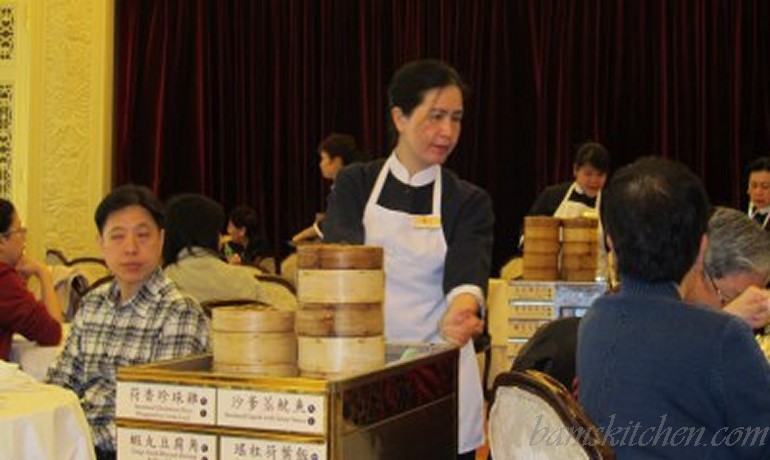 When is the last time you were greeted by lovely Cantonese ladies pushing carts with Dim Sum varieties such as dumplings, steamed dishes and other goodies and of course and endless pot of Chinese tea?
If you ever have the chance to come and visit Hong Kong, then stopping off at Maxim's in City Hall in Central should top your list of things you should do. With the view of the Victoria harbor, warm friendly staff and yummy treats- what could be better. However, you better go early as the cues can be over an hour long wait, during peak lunch hours.
http://www.maxims.com.hk/en/search/restaurantsearch.asp?id=265&m=2


Dim Sum literally means "a bit of heart". Dim Sum are various little Cantonese dishes made with love that fill your mouth, mind and soul with satisfaction. On these rainy lazy weekend days your body just craves to rest and be well cared for. The best way to overcome a hectic work week in Hong Kong is to enjoy some Cantonese Dim Sum, sip Chinese tea and visit with family and friends.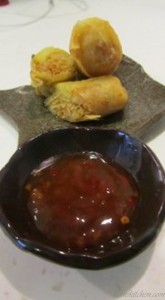 Dim Sum grew from a tradition along the ancient Silk Road in China. Farmers, labourers and travelers, weary from their efforts, stopped to rest in a roadside teahouse. The term "yum cha," (飲茶) means to drink tea. It took many centuries for the custom to grow and develop and it was considered unhealthy to combine tea with food as it was thought to cause weight gain. Tea was a staple and was found to actually aid in the digestive process. It was then that the owners of the tea house began adding small snacks which became known as "Dim Sum", to touch the heart, as a delicate snack with the tea.


There are so many different types of Dim Sum it can be overwhelming. (Pot stickers (鍋貼, gwoh tip / guo tie) , shao mai (燒賣 siu maai), chicken feet, shrimp dumpling (蝦餃 ha gaau), BBQ steamed buns, mango pudding, and the list goes on and on)
After a delightful day sipping Chinese Tea, I am going to show the step by step process on how to make a special type of Dim Sum called Crispy Spring rolls. Crispy Spring Rolls are simple, delicious and fun to make with kids and teenagers too.
Crispy Spring Rolls:


8-10 large shrimp chopped

10 rice roll wrappers (thawed)

¼ chinese cabbage finely shredded (about 2 cups)

1 medium carrot shredded

½ package of rice noodles (pre-soaked)

large handful of bean sprouts

small shallot chopped

2 garlic gloves chopped

2 teaspoon finely chopped fresh ginger

½ teaspoon 5 spice powder

½ teaspoon white pepper

1 teaspoon sugar or low glycemic sugar alternative

¼ cup oyster sauce

1 tablespoon soy sauce (tamari sauce for gluten free)

salt to taste

cooking oil for frying to cover 2 inches in pot (peanut, vegetable)

1 egg beaten

(optional-sweet chili sauce or soy/vinegar sauce for dipping)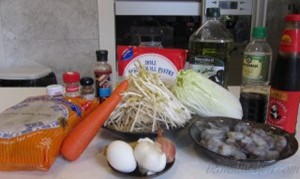 Step 1: Soak the rice noodles in water.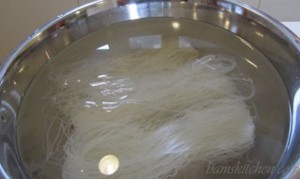 Step 2: Place 1 tablespoon of cooking oil in wok and add ginger, shallot, garlic until aromatic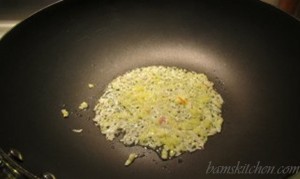 Step 3: Stir fry in the shrimp- stirring continuously until starts to turn pink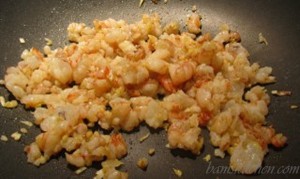 Step 4: Add carrot, cabbage, bean sprouts and drained rice noodles and stir fry.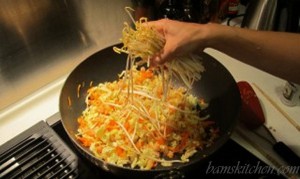 Step 5: Add soy sauce, oyster sauce, sugar, white pepper, salt, 5 spice powder until blended, vegetables are al dente and shrimp just turns pink.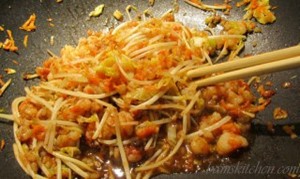 Step 6: Transfer this shrimp/vegetable mixture to a bowl and let cool.
Step 7: Place oil in a small pot so that is about 2- 3 high and put on medium heat. Heat oil until a chopstick when placed in the oil starts to bubble.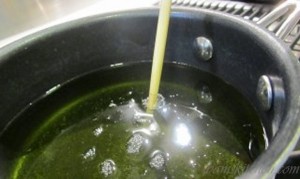 Step 8: Wrap up spring rolls. (Get the family involved they are fun to make)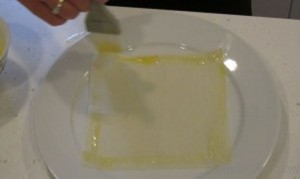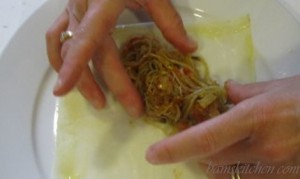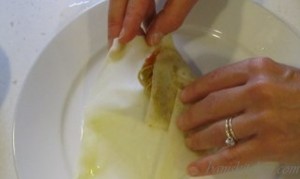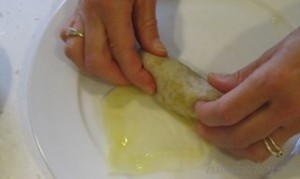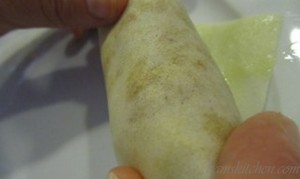 Step 9: Deep fry spring rolls for a bout 2-3 minutes just until golden brown and cool on plate with napkin to soak up oil.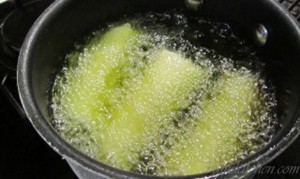 Step 10: Serve crispy spring rolls with sweet chili sauce or a soy/vinegar dip and enjoy.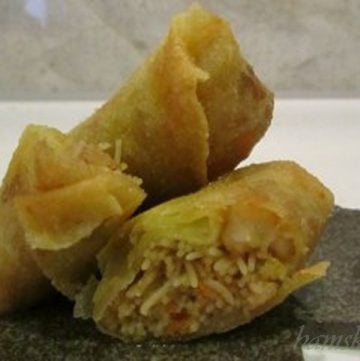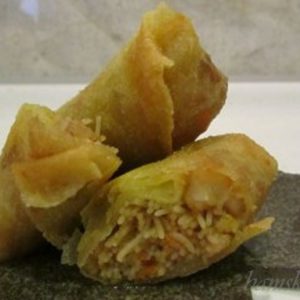 Ingredients
shrimp -

eggroll wrappers -

chinese cabbage -

Carrot -

rice noodles -

mung beans (bean sprouts) -

shallots -

garlic -

ginger -

five spice powder -

white pepper -

sugar or sugar alternative -

oyster sauce -

tamari (soy) sauce -

salt -

cooking oil -

sweet chili sauce -

soy vinegar sauce -