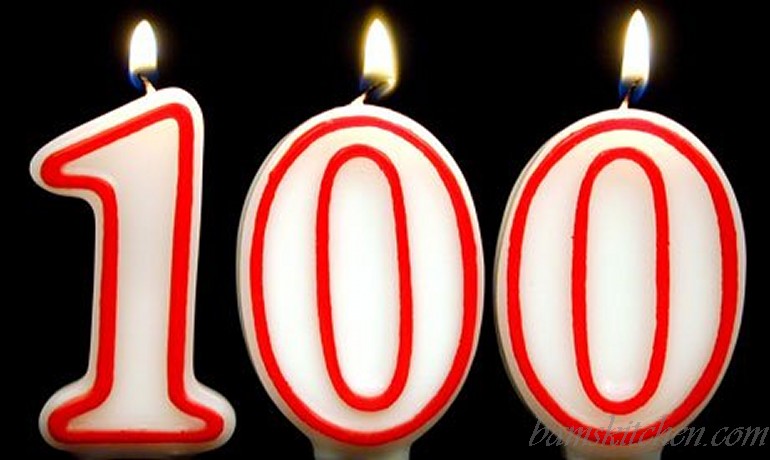 We have come a long way baby....!!!
Who would have thought that I would have actually made it this far. 100 posts of fun, learning about new culinary cuisines and customs from other friends and bloggers, and navigating my way around the world of food Information technology. Enduring blood and pain while chopping with my new sharp Japanese steel, sweating from the torrential HK summer heat and crying many tears while cutting up numerous onions for those special dishes, but every moment was worth it so that I could all meet all of you.
There are many things that inspire me to cook and to keep posting my stories on to Healthy World Cuisine. Without all of you, Healthy World Cuisine would not be Healthy World Cuisine, so this post is all about you.However, if I had to narrow it down to the top 4 reasons to hopefully make it to my 200 post it would be...

1) Inspiration and support from my fellow foodies and followers. I really appreciate all your support and enjoy reading each and every one of your comments.
2) ) My supportive and enduring family. I have 2 bottomless pit, eat me out of house and home, hallow legged teenagers that have chained me up and strapped me to the stove in Healthy World Cuisine. Actually, so far it is only 1:30pm in the afternoon and I have already spent 5 hours in the kitchen slaving over the hot stove. I have just cleared up lunch dishes and they are already asking about dinner and snacks. (Uggghhh Teenager Boys!) I also want to thank my very supportive and loving husband that is always pushing me to try new things. He always strives to keep me out of my comfort zone by making me try new cuisines or new IT foodie technology.
3) Wet Markets and Farmer's Markets of the world. The plentiful variety and assortment of fresh produce, fish and unique items in the wet markets always sparks a new creative idea for a dish. This is "real food" from "real people". These are people who really care about their products and their customers and inspire me to cook something fresh and delicious in Healthy World Cuisine.
There are literally hundreds of thousands of wet market vendors in the world to visit. I could go to any one I choose but I usually visit the same ones as we have built a trusty rapport. I used to visit the same sweet little Japanese lady for my fruits in the Yamate fruit market in Yokohama, Japan. She would let me taste the treats very unique to Japan like a freshly cut Nashi pears, Japan Mikan or Ume plums that were in season.
There is little guy in the back stall of the Wanchai market that walks with a cane in Hong Kong that always speaks Putongua to me and actually understands a little of mine and always slips me a few extra green onions for free and says see you next week.
How about the little fish monger on the back stall at the Aberdeen fish market in Hong Kong that always asks me in Cantonese if I want to buy one of his big eyed fish? He knows me all to well as undoubtedly I will probably make a lovely Cantonese steamed dish for dinner tonight.
Oh and probably my favorite farmer is the sweet little guy on the corner of silver lake road in Brighton Michigan- undoubtedly the best sweet corn in the world. He was so right, he told my husband we would be sorry that we only bought 6 ears instead of 12 as these were the sweetest crop ever. I am still kicking myself for buying only 6.
These "Real People" always greet you with a big smile and even a bigger smile upon your return. To these hard-working farmers and local beautiful "Real People" thank you for your inspiration. "Real Food" + "Real People = "Real Delicious Dishes"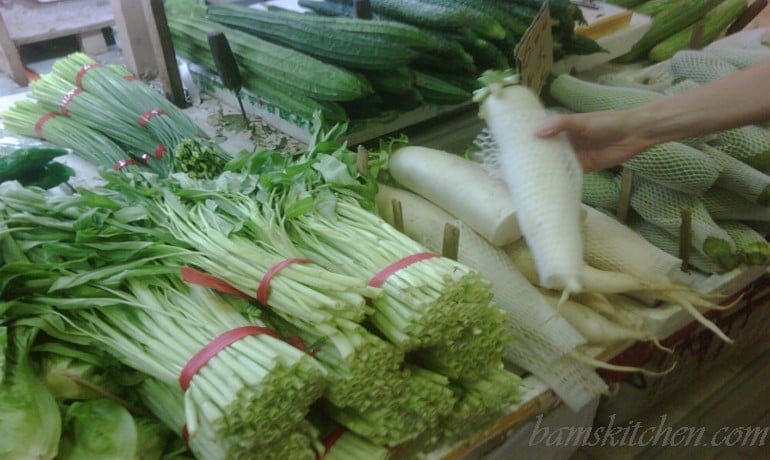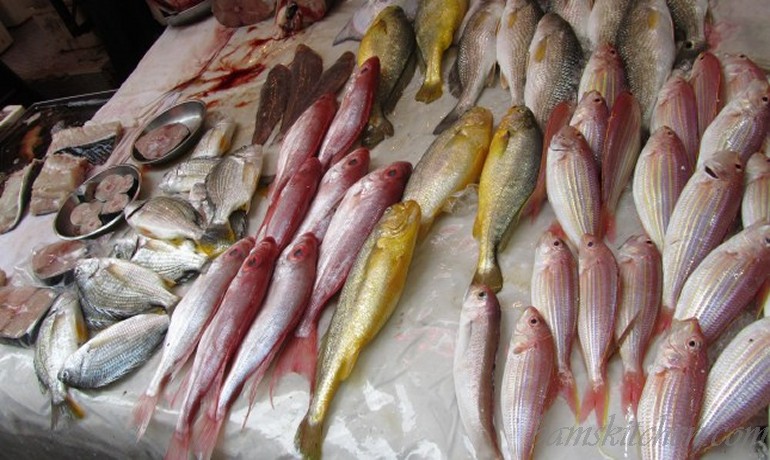 4) The physical space of Healthy World Cuisine is bright, functional and that of course this fosters the love to be in the kitchen.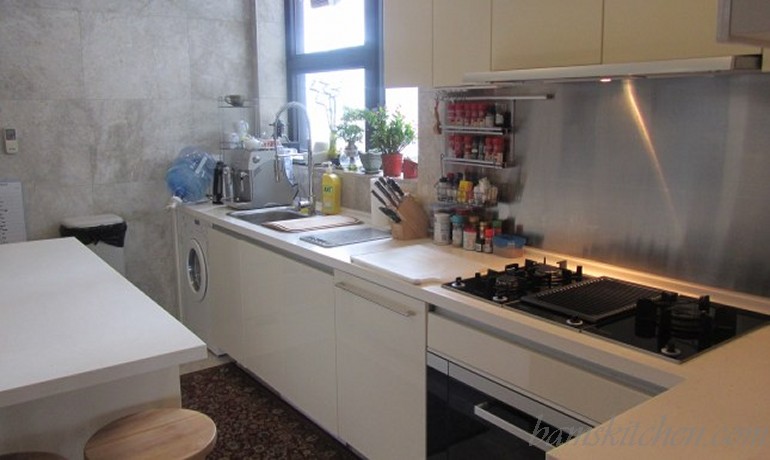 After the trip to the wet market today, I was inspired to make one of our favorite light and healthy dishes Cantonese Whole Steamed Fish.
When I first moved to Hong Kong, a sweet little lady in the Aberdeen Fish Market asked me if I knew how to make Cantonese Steamed whole fish, a local favorite. Her English was broken but I understood her none the less. With a little of my broken Putongua, her broken English with a little of Cantonese and lots of hand language she explained to me how to make Cantonese Steamed whole fish.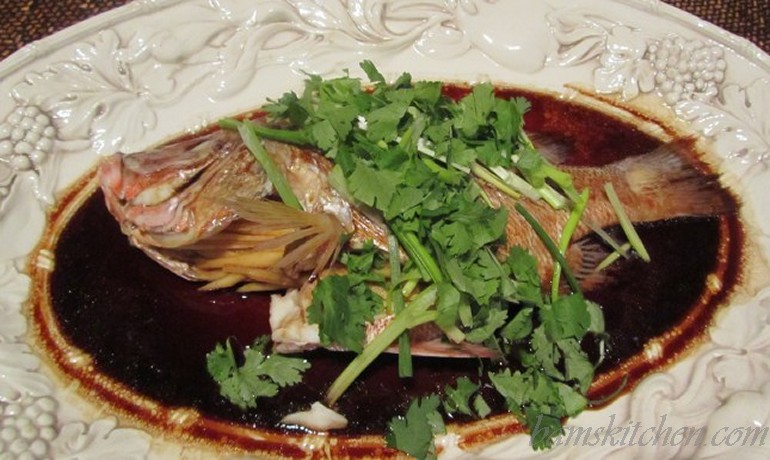 Cantonese Whole Steamed Fish (serves 2 adults or one hungry teenager)
Your favorite white fish (grouper, sea bass, Big Eye fish, cod, etc) whole- cleaned and scaled.(Whole with head still on)
Salt to taste
Ginger (lots of it) peeled and cut into small matchsticks-( I use about one half of a root)
2 teaspoons of fish juice from steaming
¼ cup soy oil
¼ cup soy sauce (or tamari sauce for us gluten-free friends)
Bunch of fresh coarsely chopped coriander leaves for garnish
3 Chinese green onions diced for garnish
Step 1: Clean and scale fish. Salt the fish inside and out and rub into fish well.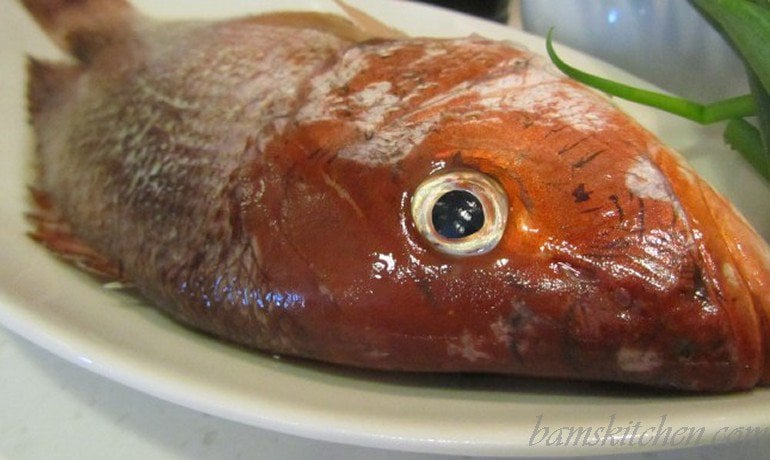 Step 2: If using a larger fish score the fish 3 times on each side.
Step 3: Stuff the fish belly with the Julienne ginger.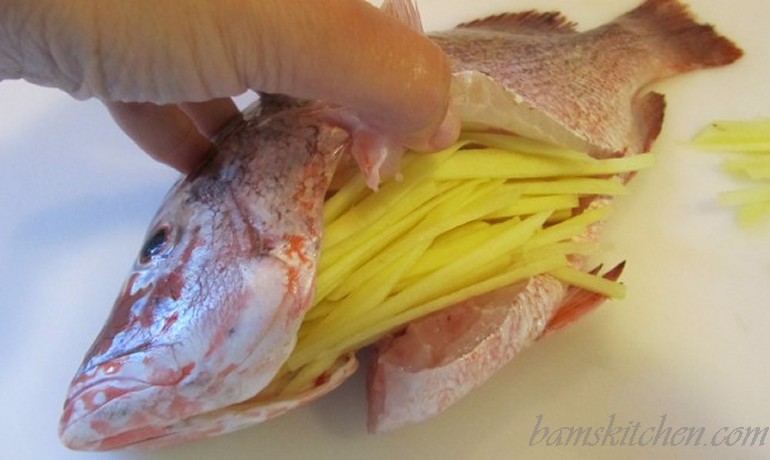 Step 4: Steam the whole fish for about 8-10 minutes depending on the size until fish flakes easily with a fork.
Step 5: While the fish is steaming, Heat soy oil until very hot in your wok.
Step 6: Remove fish from steamer. Place fish on a serving platter. Pour a couple of teaspoons of fish stock from steam fish on top of fish. Pour hot oil over fish. Drizzle soy sauce on top of fish and garnish with coriander and green onions.
Step 7: Serve Cantonese Whole Steamed fish with steamed rice and a quick veggie stir fry. Super tasty meal in less than 30 minutes.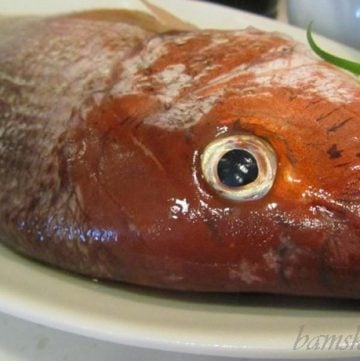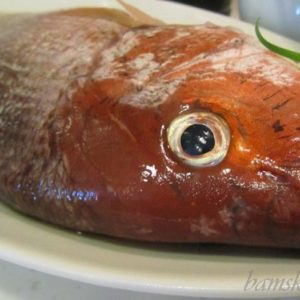 Ingredients
white fish -

ginger -

tamari (soy) sauce -

coriander -

green onions -
Nutrition