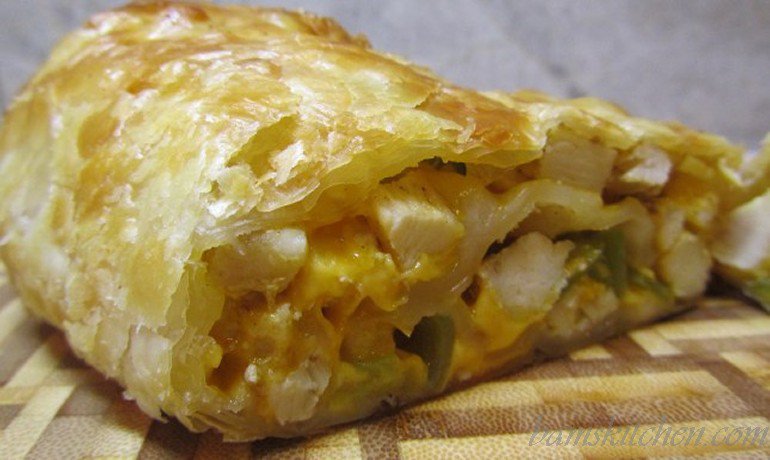 Hong Kong is one place that you must find out what is in the grocery store or market first, then decide what you will be making for dinner. Never, ever the other way around.
It is not uncommon to go to the local grocery store and for them to be completely out of the basics like milk, bread and eggs, maybe even all on the same day. In order to get your groceries here in HK, it is usually necessary to shop at 3-4 stores/markets just to get some very basic things on your list.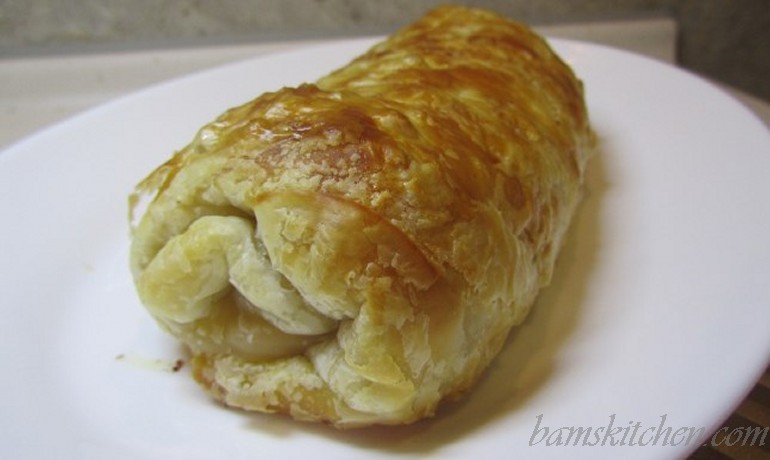 Now, I was not for looking for anything exotic today just some wee little tortilla wraps. How hard could that possibly be in such an international place??? I am now at a Welcome store and they have chicken feet, 1000 year old eggs, weird dried fish bits, and more abalone than you can shake a stick at but of course no flour tortillas. Plan B! It is always plan B in HK.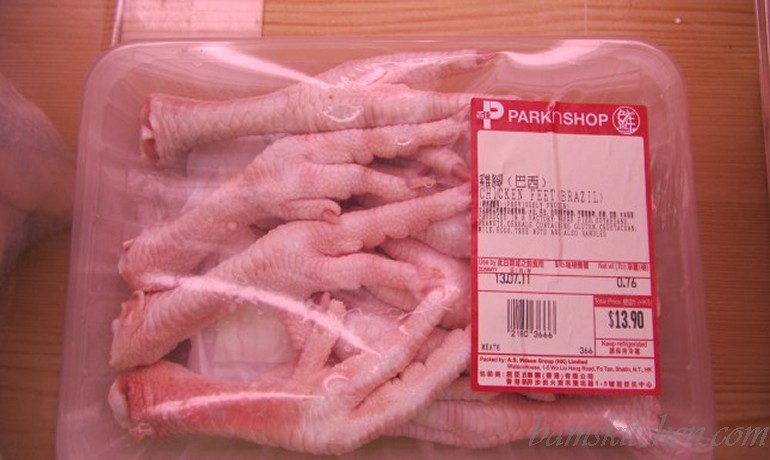 I really have a craving for some type of Tex Mex chicken recipe. I originally looked down the isles and thought about making some little miniature Tex Mex egg rolls but then I would have to make a million of them to satisfy the hunger of growing teenage boys. Instead, I settled on making one Big Texan sized egg roll made with phyllo dough. I think this is a better solution to hold off my famished teenage boys.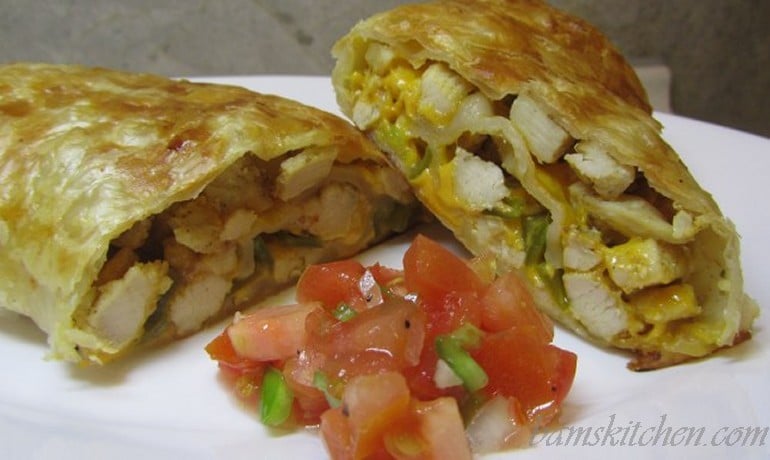 Sometimes being forced to make a recipe adaption can create some of the happiest accidents ever. This recipe was a hit as it had all of the TEX MEX flavors, chewy cheese and spices traditional in the wraps but baked inside a crispy but chewy phyllo roll. It took me less than 30 minutes to create this little wonder. I served this with some Spanish rice and beans and fresh salsa for a full meal but this would also be great as an appetizer. Ole from Hong Kong!!!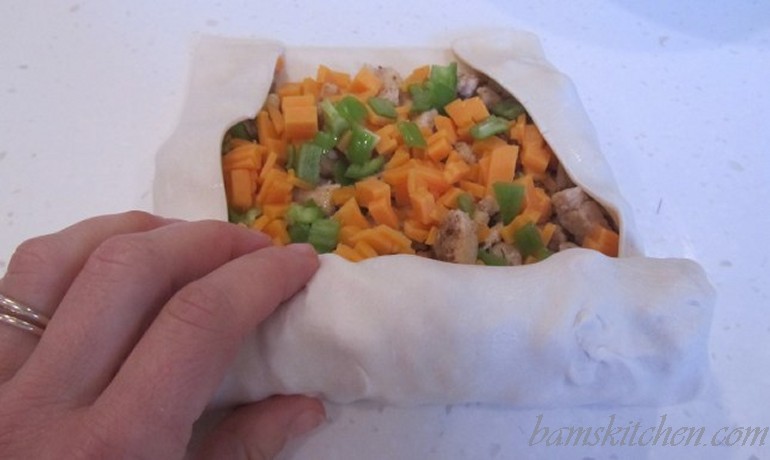 TEX MEX Chicken Phyllo
Serves 4 adults or 2 hungry teenagers (makes 2 Texan sized egg rolls)
2 slices of frozen puff pastry dough
1 tablespoon of olive oil
1 small onion chopped
2 garlic crushed and chopped
1 pound skinless boneless chicken breasts cut up into ½ inch cubes
2 tablespoons taco seasoning mix ( you can make your own by mixing together the following;1 tablespoon chili powder, ¼ teaspoon garlic powder, ¼ teaspoon onion powder, ¼ teaspoon crushed red pepper flakes, ¼ teaspoon dried oregano, ½ teaspoon paprika, 1 ½ teaspoons ground cumin, 1 teaspoon sea salt, 1 teaspoon black pepper) or you can use the pre-made dried taco seasoning mix in your grocery store.
1 chopped jalapeno
2 cups grated cheddar cheese
Some other great ingredients may be.. (black beans, refried beans, corn, tomatoes, cilantro, sweet bell peppers, ground beef or even fish instead of chicken, salsa, whatever you little heart desires.) I just had to adjust my recipe to make the teenage boys happy.
1 beaten egg for glaze
Garnishes with fresh tomato salsa, salsa verde, avocados, sour cream or any TEX MEX toppings your little heart desires.
Step 1: Preheat oven to 190 degrees Celsius or 375 F.
Step 2: Remove the frozen phyllo dough from freezer and set on counter to unthaw.
Step 3: In a medium pan add the olive oil, onions and garlic and saute until slightly softened. Add chicken and cook for about 5 minutes or until no longer pink. Add Taco seasoning mix stir well, turn off heat and set aside.
Step 4: Lay out phyllo dough flat on the counter.
Step 5: Add ½ cooked chicken mixture on the phyllo dough making sure to leave about 1 inch with no filling around the edges. Repeat process to create second roll.
Step 6: Sprinkle chicken mixture with jalapeno, cheese or any other yummy toppings you desire.
Step 7: Roll up the TEX MEX chicken Phyllo Wrap. Start with one end of the wrap and roll up, fold over the sides and continue to roll up like a tortilla. Press edges to seal the Texan Sized Egg Roll. Place on greased baking sheet.
Step 8: Brush tops of Texan sized Eggrolls with egg wash.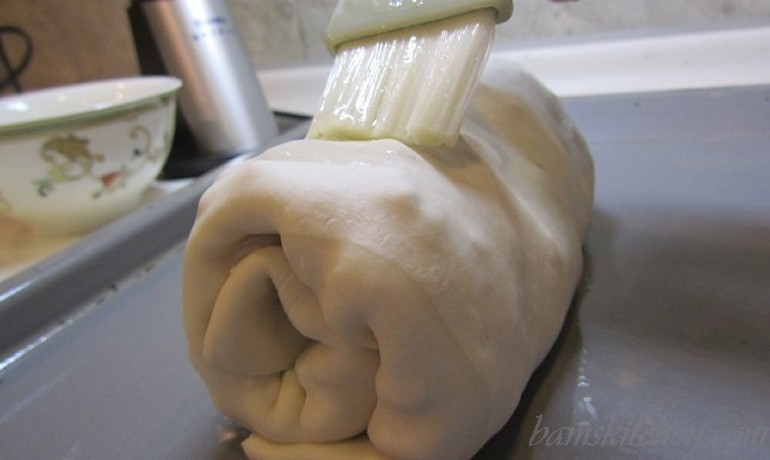 Step 9: Bake in oven for about 20-25 minutes or until golden brown.
Step 10: Garnish with fresh tomato salsa, salsa verde, avocados, sour cream or any TEX MEX toppings your little heart desires. Ole!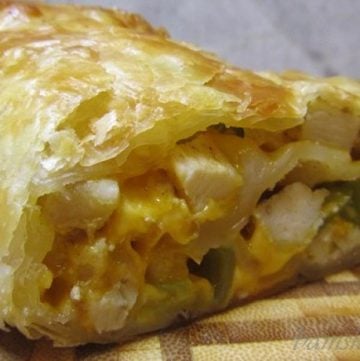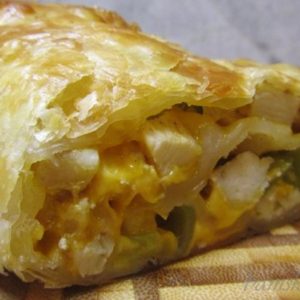 Ingredients
phyllo dough -

chicken -

cheddar cheese -

taco seasoning -

jalapeno -

Tex Mex toppings -
Nutrition