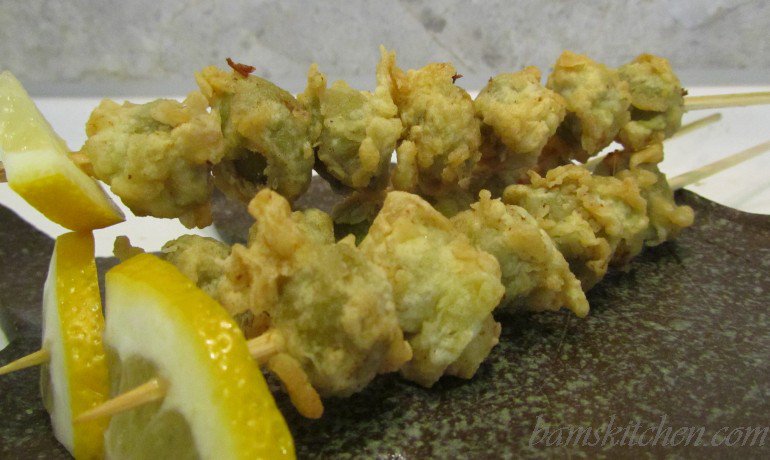 Yes, I know it sounds weird, fried olives??? My husband asked me to make this for him and I had the same strange look on my face as you do now. However, do not knock it until you have tried it. These little appetizers are divine.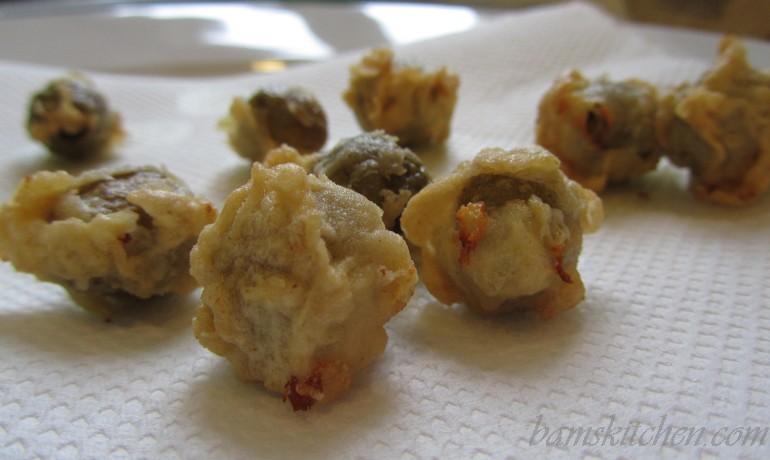 I had never made stuffed fried olives before so I went to the internet to get some ideas. I noted that in many recipes from Italy the inside of the olive with stuffed with pork or lamb. The instructions included the very laborious process of cutting off the olive meat from the pit and then the reassembly process.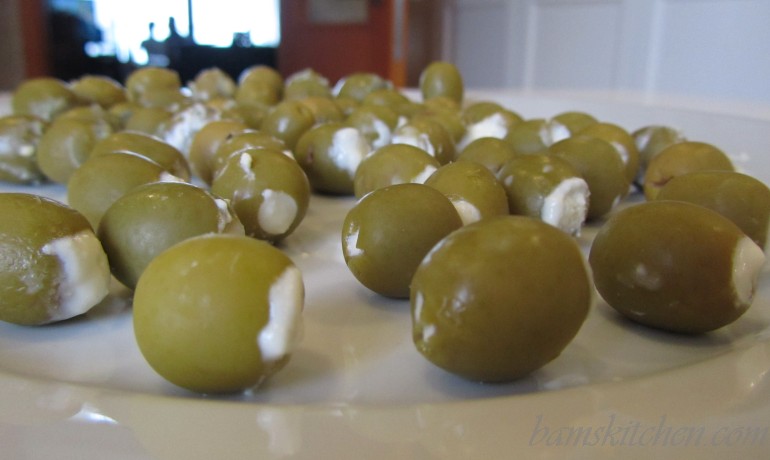 Hmm... that sounded way too complicated for a quick snack especially with the family already stalking me in the kitchen as they are already hungry. In addition, my husband said they he wanted his olives stuffed with cheese and wanted a very light batter. So I began experimenting with different cheeses, flavors and types of batter and here is my result for some lovely halftime football game snacks and fun appetizers.
Stuffed Fried Olives: (serves 4 adults or 2 hungry teenagers as a light snack)
30 green pitted olives
8 ounces your favorite cheese (feta, gorgonzola, cream cheese)
1 teaspoon lemon zest (optional)
pepper to taste (optional)
dried finely chopped thyme leaves (optional)
cooking oil enough to cover the bottom of the pan and about 2 inches tall
2 cups flour for dusting
2 eggs beaten
Step 1. Wash olives well and let dry completely
Step 2. Carefully stuff the olives with plain feta or blue cheese directly into olives. (Or you can in a small dish combine 5 ounces cream cheese and about 3 ounces feta, lemon zest, pepper and dried thyme leaves and mix well until very smooth - then place this mixture into a pastry bag and pipe into each olive)
FYI: Now is a good time to pour yourself a glass of wine as this step takes some time and patience and I am much more carefree after a glass of wine or 2.
Step 3. Place oil in small pan and heat up
Step 4. Create and assembly line and dip each stuffed olive into flour, then dip into beaten egg then dip in again into the flour.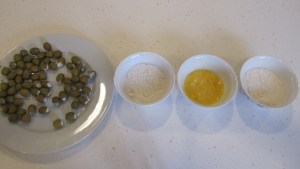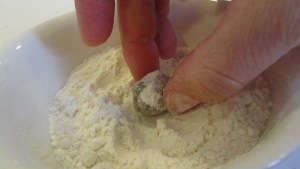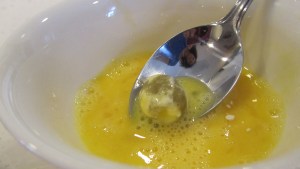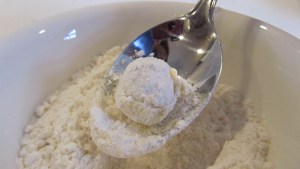 Step 5: Place the stuffed dusted olives into the hot cooking oil and cook for a bout 1-2 minutes until golden brown.
Step 6. Remove olives from oil and drain.
Step 7. Serve stuffed fried olives with a nice wine or soda pop and enjoy! They can be served either hot or cold but I personally like them hot. Yum! I put my stuffed olives on a bamboo stick to serve easy and fun.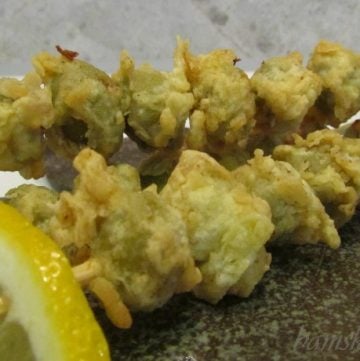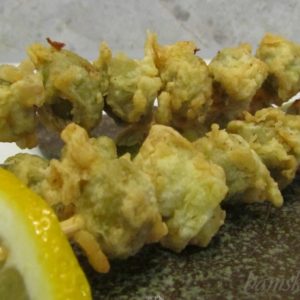 Ingredients
olives -

cream cheese -

blue cheese -

flour -

feta cheese -

lemon zest -

egg -