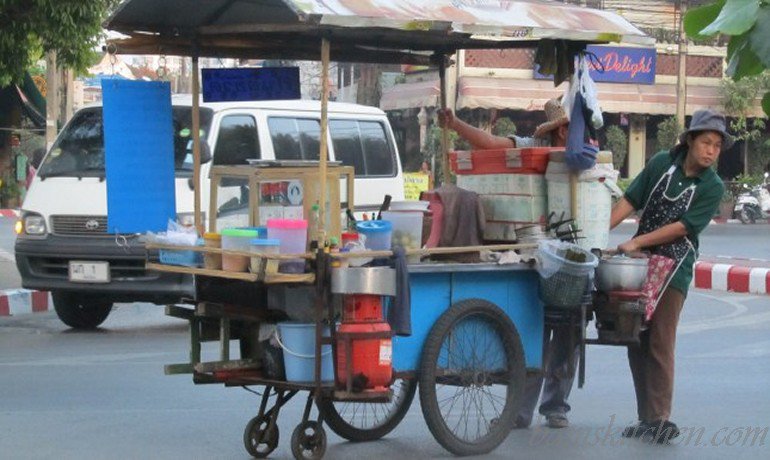 Come and join me, I'm walking through the back streets of Chiang Mai, Thailand to explore some new culinary adventures...
Fragrant savory and sweet smells have awakened my taste buds for some good street eats in Thailand. You cannot walk 10 feet in one direction without stumbling upon some new and exotic street food. Street vendors are selling their yummy delights on every street corner. Quick, fast, cheap and fresh; these eats are the some of the finest options in the region. Your dining options might not be glamorous and the restaurant on wheels does not stay in one place for very long. However, when you see a long line of locals queuing up for a particular street food cart, you know the food has to be very good.
Just a word of caution, street food is street food and there is no FDA evaluating their health codes or OSHA making sure that they wash their pans thoroughly so you take this step at your own risk. You must use your own judgement or go with a local to let you know the recommended and safe places to explore. In addition, I live in Hong Kong so maybe my resistance might be a little stronger than yours. I enjoyed several yummy treats throughout my visit and am feeling fine.
Here are some delicious snacks and street foods from Chiang Mai Thailand...
1) Dried Bananas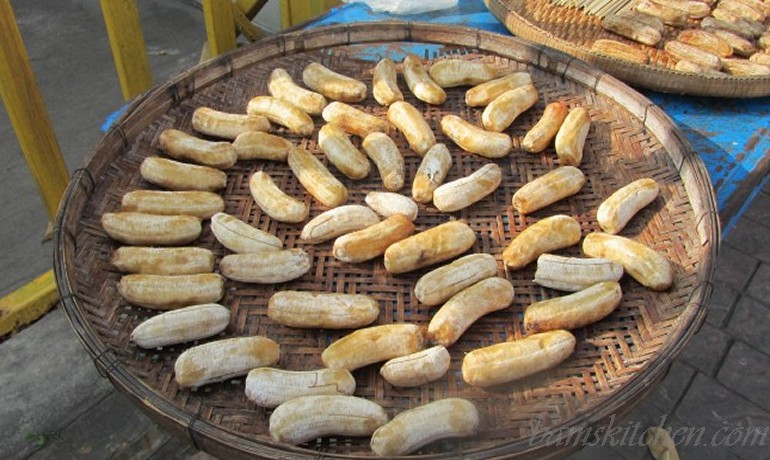 2) Banana Roti are Indian style pastries that are cooked of a flat hot plate. The name means bread but the finished dish resembles a pancake rather than a pastry. The roti are made by spreading a fine, stretchy dough on a hot plate and then adding sweet fillings like bananas and condensed milk and then folding the dough over them.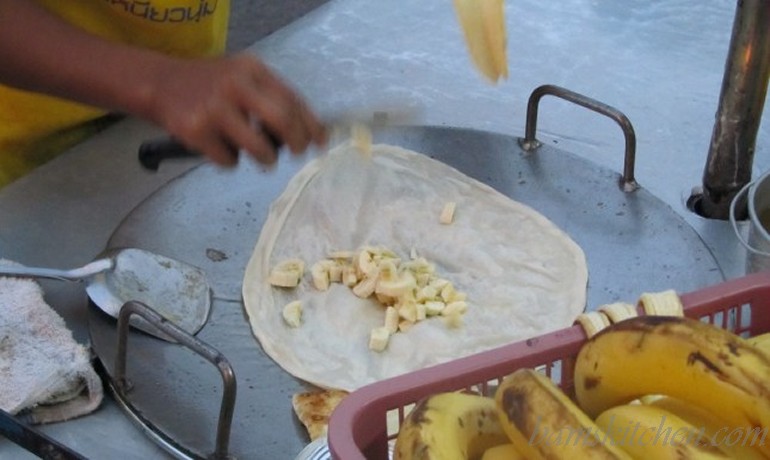 3) Spring Rolls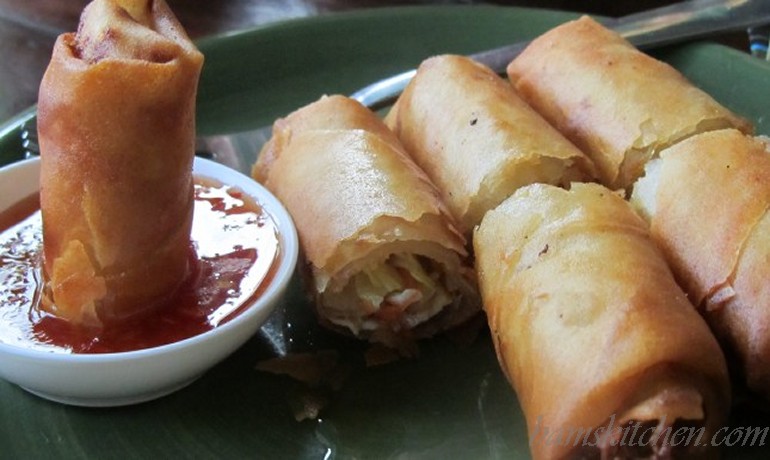 4) Palm Sugar and Peanut Parcels: These steamed, or in this case grilled snacks, are made from wrapping peanut paste in a flour and sugar paste and spooning the filling into the banana leaves. I saw some vendors steaming them and this one grilling them, both very nice.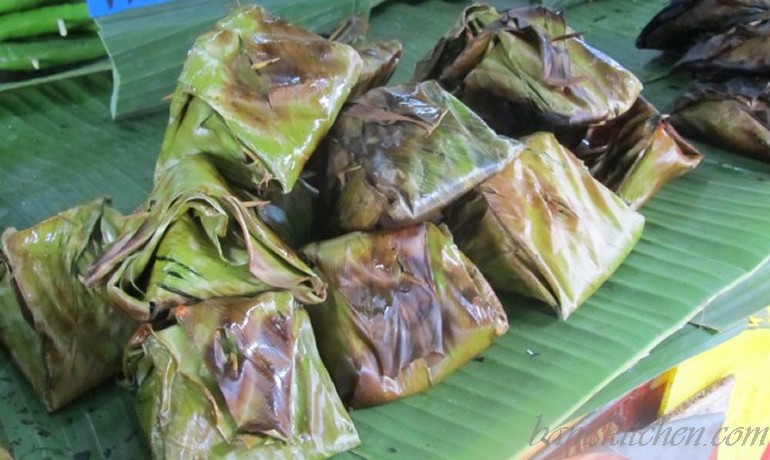 5) Fried Fish with Chillies, Limes and herbs. Yum!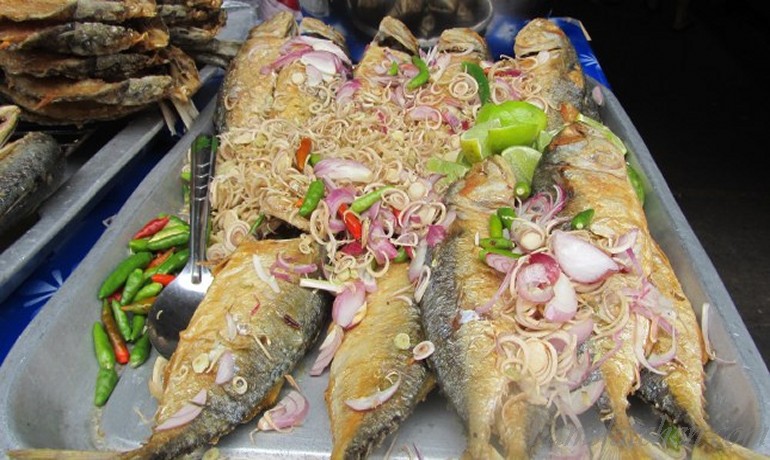 6) Dried Fruits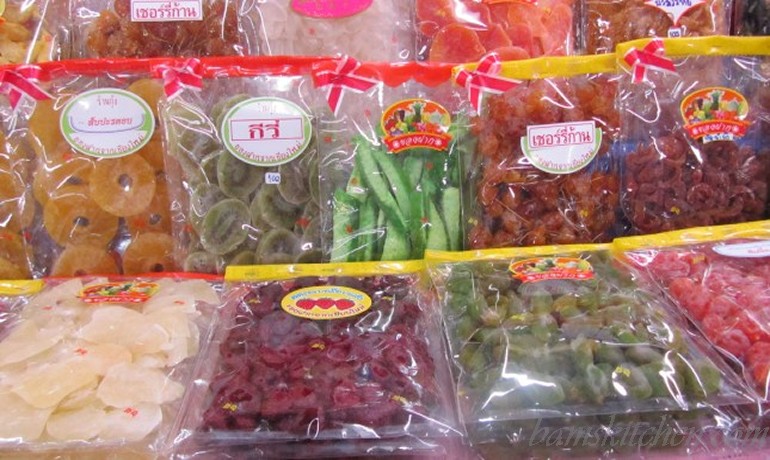 7) Som Tam (Papaya Salad) and other delicacies.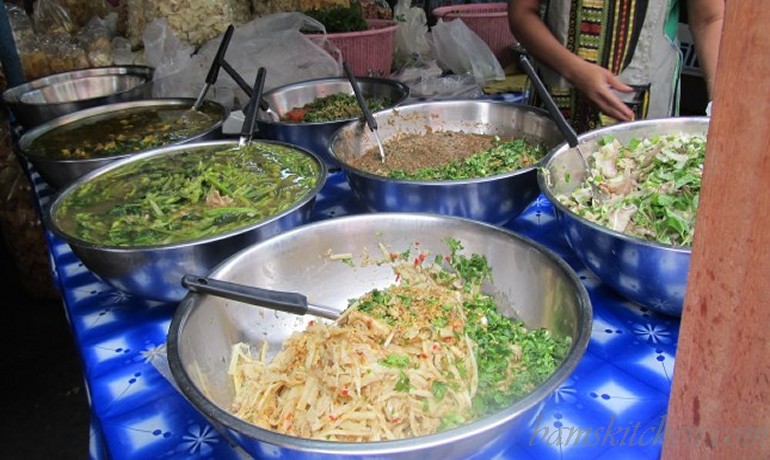 8) Thai ice frozen desserts have many different toppings such as ice, sweet beans, jelly ice cubes sugar, sweet coconut milk, and many other items to numerous to count.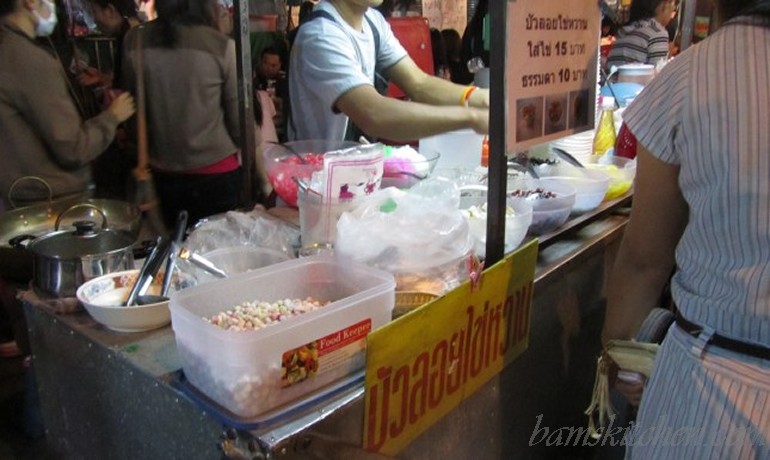 There were many more different kinds of snacks and street food treats to try but now I am off to do a bit of spice shopping, got to run my ride (Tuk Tuk) is here...