Nutella Pumpkin Brownies are chewy bites of deliciousness with pumpkin and nutella are the perfect dessert for the autumn season and Halloween.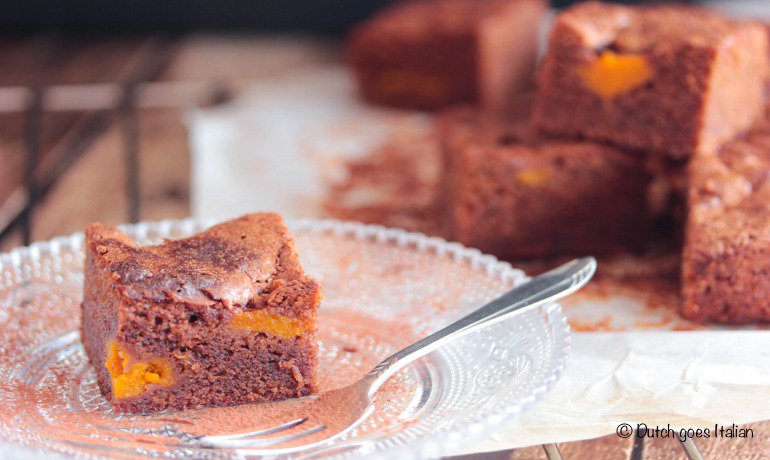 I am ecstatic to introduce to you my dear friend, Letizia Argiolu, from DUTCH goes ITALIAN!
Letizia Argiolu was born and raised in Rotterdam (The Netherlands) but she is now living and working in Borgomanero (Italy) and today is her birthday! Wishing you a very Happy Birthday Letizia!
Letizia spends most of her spare time traveling and experiencing Italy to the fullest and lucky for us she documents all of her unique findings, experiences and of course all of her delicious recipes on her website. Letizia writes all of her recipes in both English and in Dutch and her photos are just stunning.
A couple of years ago, before I visited Italy on holiday, I consulted Letizia regarding some places to stay and of course things I needed to eat while I was visiting the beautiful coastal region of Liguria. Letizia had many wonderful ideas on locations, things to do but the one thing she was spot on about was the wonderful Italian food I should try. We stayed in a little town called Levanto, Italy just about 20 minutes from Cinque de Terre. On our first night there, I was on a mission to try one of Letizia's recommendations and Liguria's special dishes and this was their LIGURIAN TROFIE AL PESTO.
Without further ado, please let me introduce you to Letizia and her delicious recipe for Nutella & Pumpkin Brownies.
***************************************************************************************************************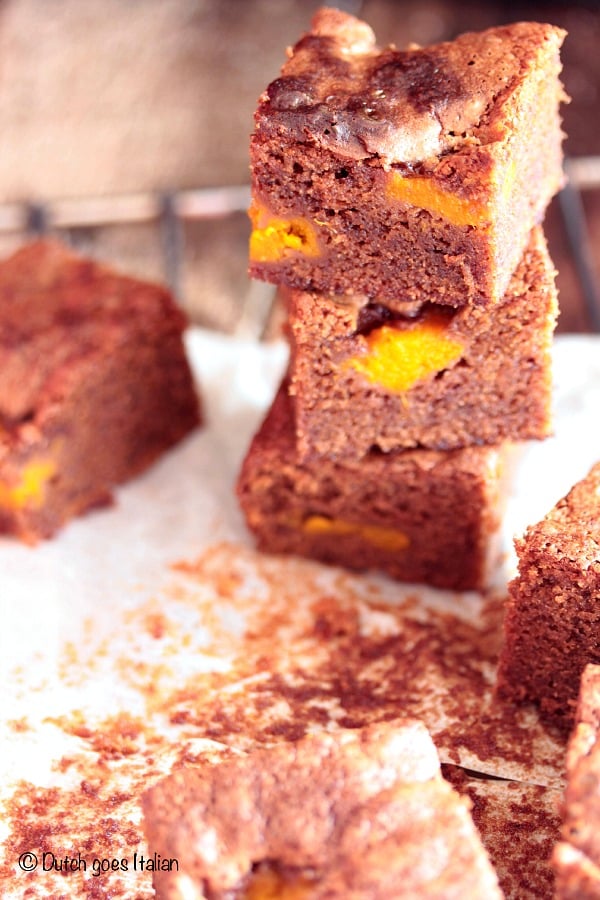 It's cold but sunny outside in the North of Italy. The leaves are falling from the trees and have the most amazing colors. Brown, yellow, red and everything in between. It's the time of year you go out into the wood in search of mushrooms and chestnuts. Yes, it's definitely autumn!!
Besides mushrooms and chestnuts it also the time of year where I can't get enough of eating pumpkin!! Pumpkin soup, oven baked pumpkin, pumpkin puree… I just love pumpkin season!!!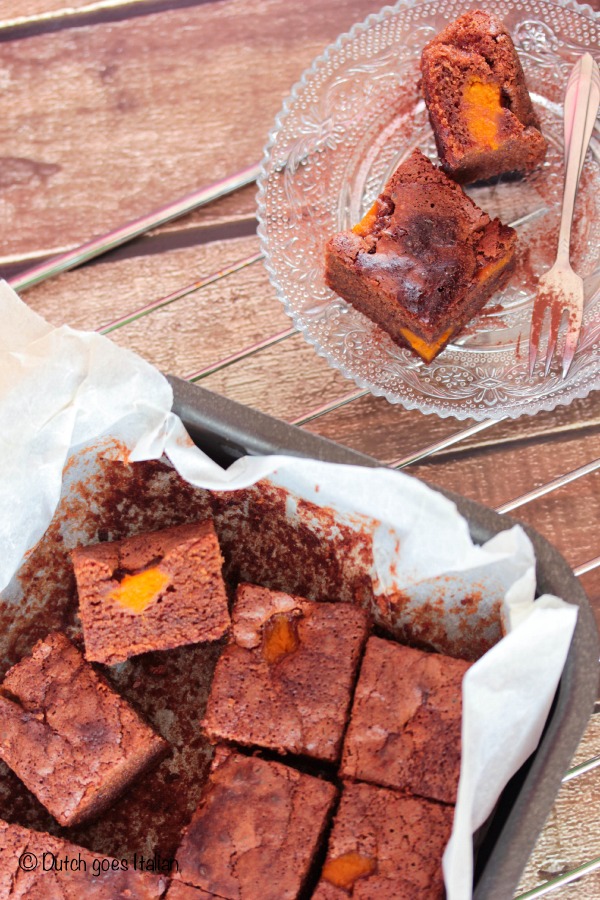 When HWC asked me to write a guest post for her amazing blog I didn't need to think twice. I'm more than happy and honored to be able to share a good recipe on her blog! Of course I wanted to share a recipe that fits this season. Last year in February I made some extremely good Nutella Brownies and as I haven't made them for some time I wanted to make them again but with a little twist this time. A little pumpkin twist!! And oh boy are these chewy Nutella & Pumpkin Brownies good!! They're very easy to make and perfect for dessert. If you ready for everything pumpkin spice, be sure to try our Easy Pumpkin Empanadas. And with Halloween coming up it will make your Halloween dinner absolutely unforgettable when serving these Nutella & Pumpkin Brownies in the end!
Happy Halloween! ♥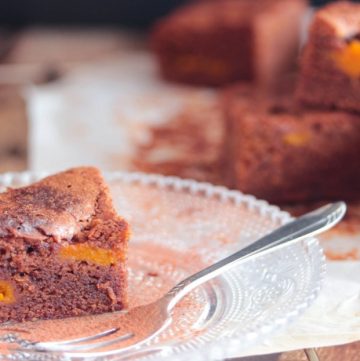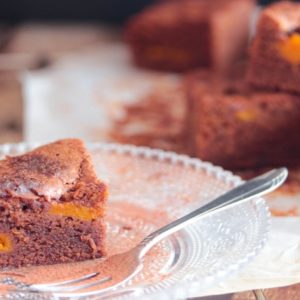 Nutella Pumpkin Brownies
Moist and decadent brownies with pumpkin and Nutella for the perfect autumn treat.
Print
Pin
Rate
Ingredients
flour - 95 grams all purpose

sugar - 170 grams granulated

nutella - 200 grams

butter - 70 grams

egg - 2

pumpkin - 250 grams

cinnamon - 1/2 teaspoon
Instructions
Cut the pumpkin in small pieces and bring to cook in a small pan of water. Cook for 15 minutes and puree the pumpkin. Let cool down completely.

Preheat the oven to 180ºC and make sure the butter, nutella and eggs are at room temperature before you start!

Mix the butter and sugar with an electric mixer. Add the eggs, one at a time, and mix well. Add the Nutella and mix until it becomes creamy. Now add the flour and mix well. Add 2/3 of the pumpkin puree. Stir well.

Pour the mixture into a 20x20cm (or a 25x20cm like I did) brownie pan. Tip: I always use parchment paper to avoid it becomes all sticky when you want to take it out! Now spread the last bit of pumpkin on top of the mixture and bake for 30 minutes. Let it cool down for 15 minutes.