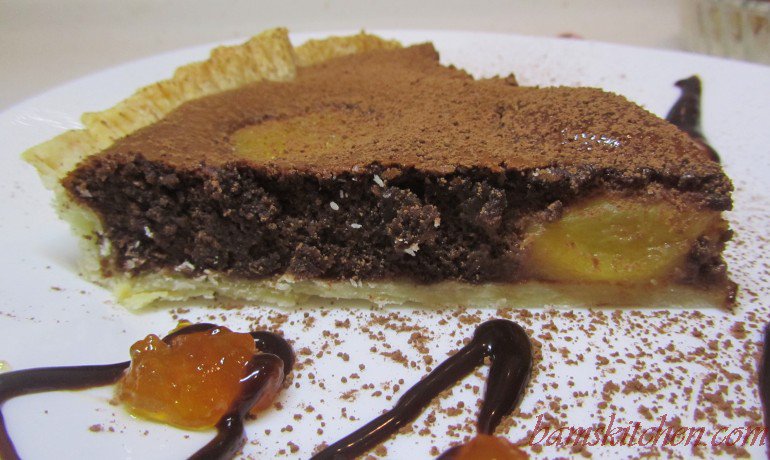 I know, I know what your thinking... Nectarines and chocolate? BAM have you fallen off your rocker?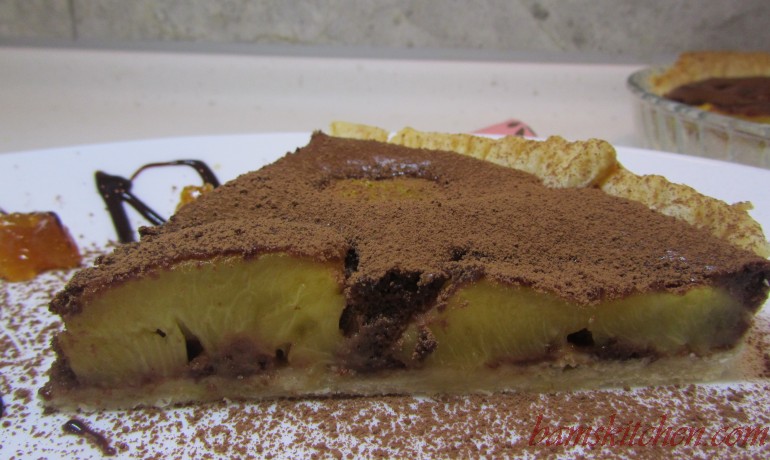 You have to just trust me on this one. This is one dessert your family will keep asking for over and over again. Do any of you need to bring a dessert for Easter Sunday to the relatives or need an easy make ahead dessert because your hosting the event yourselves? This is the perfect dessert recipe for Easter Day.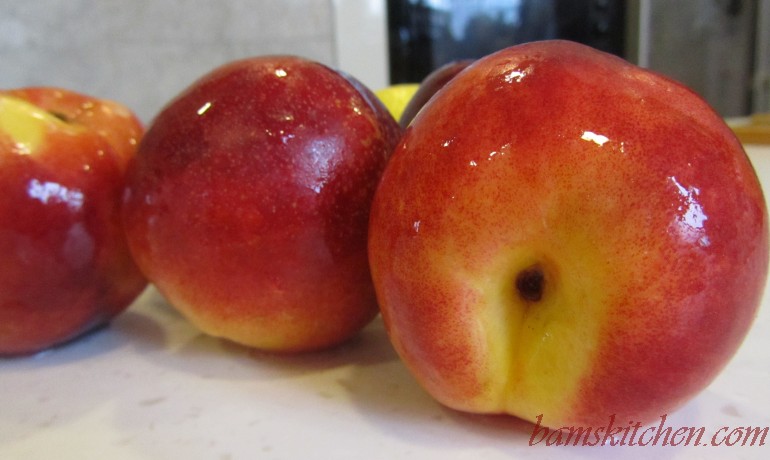 This little nectarine chocolate tart is full of spring flavors with the beautiful fresh nectarines laced with rich and creamy chocolate. A perfectly delightful way to keep the chocolate buzz going from the Easter bunny.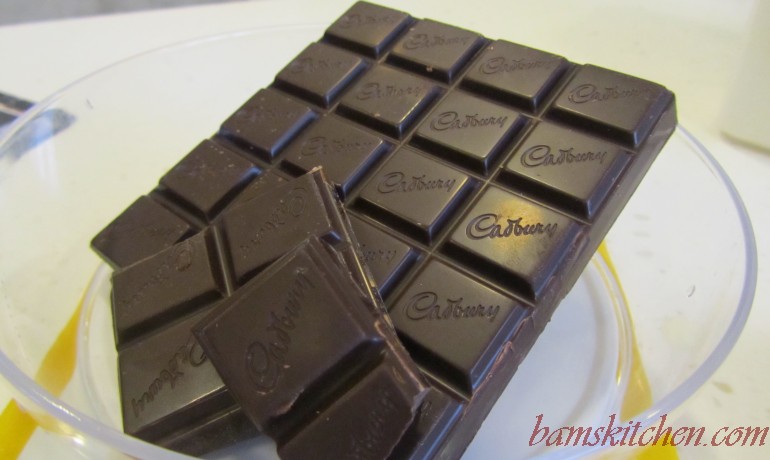 Chocolate has an amazing hidden talent of unifying and changing flavors when mixed with other fruits and spices. (Just think about how chocolate dynamically intensifies and changes the taste or oranges, strawberries, liquors, cinnamon, chilies, ginger and many other spices, so imagine what it can do for nectarines)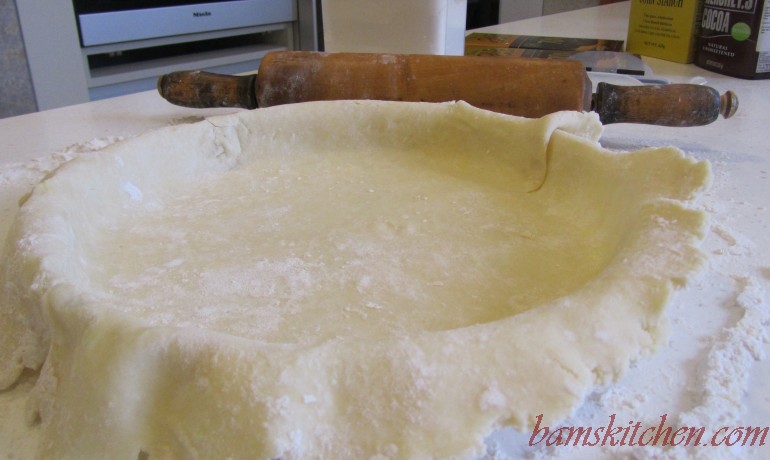 The chocolate is rich and melts in your mouth. The nectarines are bright and sparkle with flavor and are perfectly aldente texture. The nectarines give this dessert a little tart flavor and peacefully combine with the sweet flavors and textures of this rich chocolate tart. The buttery flaky tart crust is just the perfect housing to transport this little nectarine chocolate tart from your plate to your mouth.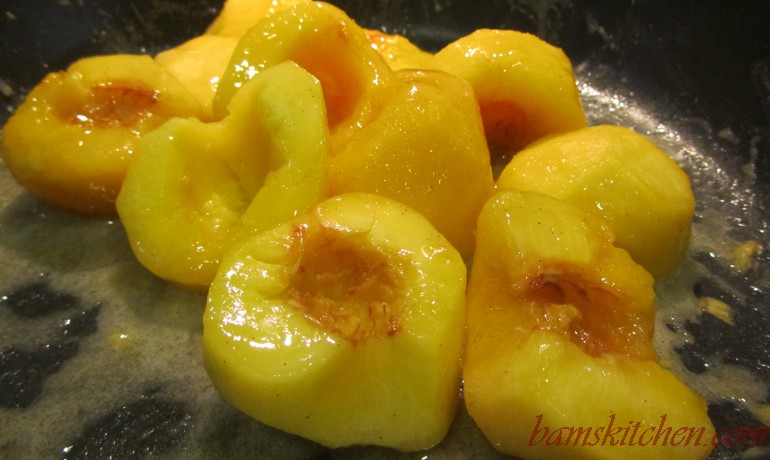 Sometimes the taste of something reminds you of something from your childhood. My mom used to dip dried nectarines into chocolate and serve these during the holidays. She would dip dried nectarines in dark chocolate, some in dark and white chocolate and some in just white chocolate, just for me. This little dessert reminds me of my childhood days when I was a wee kindergartener.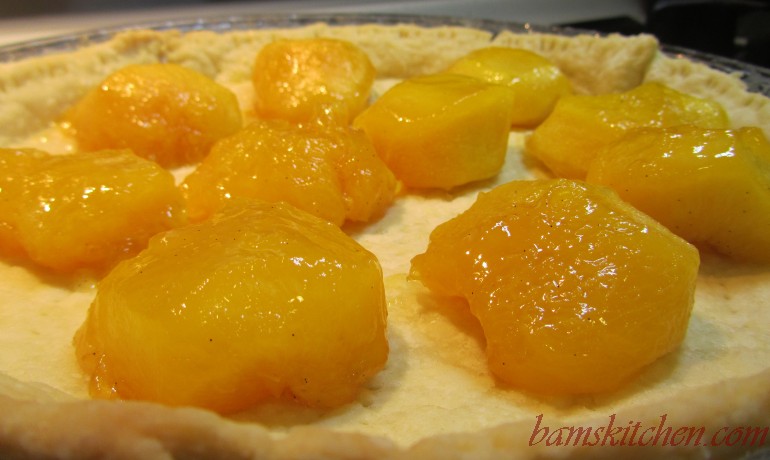 For some reason, when I was a little kid I had lots of colds and upper respiratory problems so they did a full and compete allergy test, you know the painful one where they put all the needles in your backs and arms. Well back in the day thats how they did this test, and it came up with the result that I was allergic to cocoa and cinnamon. What the heck! I was 5 years old and my future as I knew it, just came to a crushing end. No more chocolate! No more Cinnamon buns!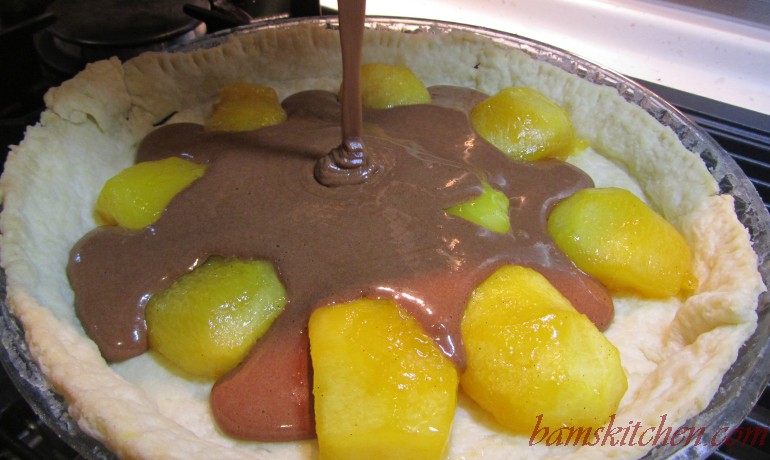 I received these results to the test just days before the Easter bunny was scheduled to visit. Oh the horror or of it all..I opened up my Easter basket and there is was one big ugly disgusting white chocolate bunny, yellow and pink marshmallow chicks and it seemed like I ended up with all the nasty licorice flavored jelly beans in my basket as well.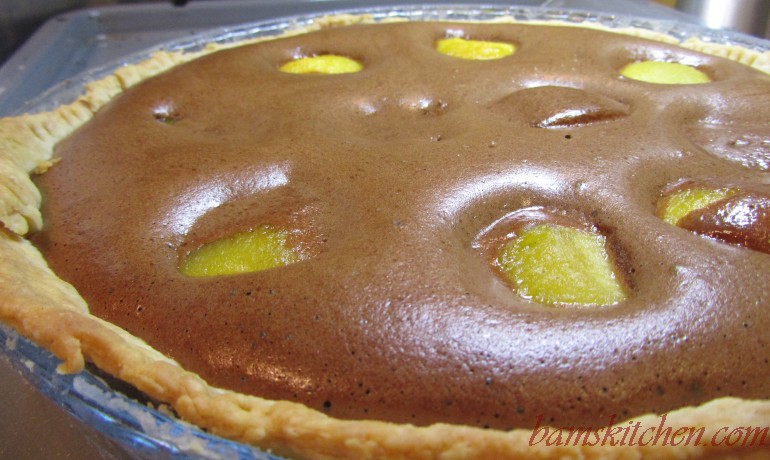 Tears ran down my cheek. My white lacy tights were crooked and tight about my ankles. My fancy Easter dress was picky from the lace. My Easter bonnet was drooping over my eyes and it was so cold outside that you could see your breath when you exhaled outside. However, my cheeks were flushed and hot and I ran to hide in hopes that this day would soon come to an end.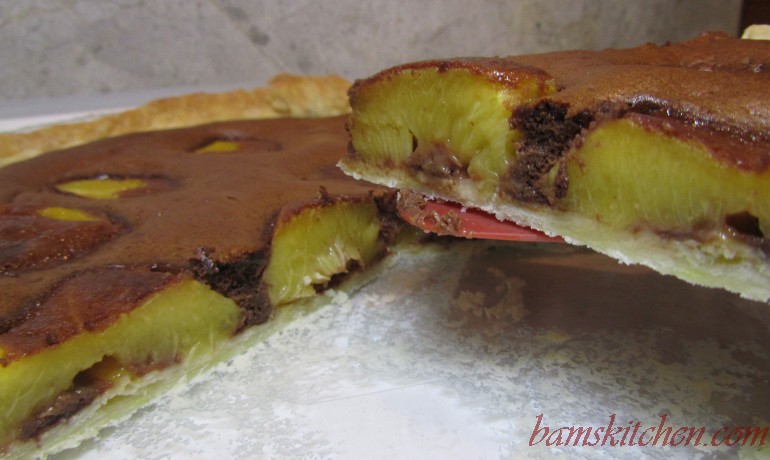 Then my big sister grabbed me by the hand and said the Easter bunny has been spotted in the park. I quickly dumped all my worthless candy out on to the floor from my hand-woven easter basket and ran out the door, faster than the little energizer bunny. Fancy colored Easter eggs were hidden everywhere. As I would walk along the park my dad would say, "Your getting hotter, Bubs." " Your getting colder, Bubs." Until somehow, I gathered all the endless eggs.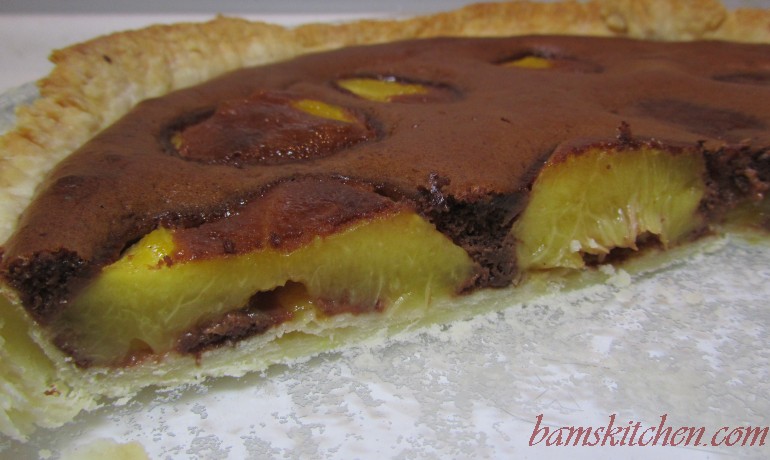 Sometimes my brother-in-law would have to give me a hand to lift me up so I could get the Easter eggs high from off the trees. I sometimes would scuff my pretty white patten leather shoes as I ran in the grass and hoped that mom would not notice. I began not to care that my dress was scratchy. I took off my Easter bonnet as I wanted to be able to run fast and free. I no longer cared or noticed that my fancy tights were bagging around my ankles. All I cared about is filling my basket with pretty pastel eggs. The basket became too heavy for me to carry so my mom gave me another empty Easter basket and said she would hold on to them while I looked some. Egg hunting events seemed to last for hours and now I was starting to grow tired as my basket was again to heavy to carry.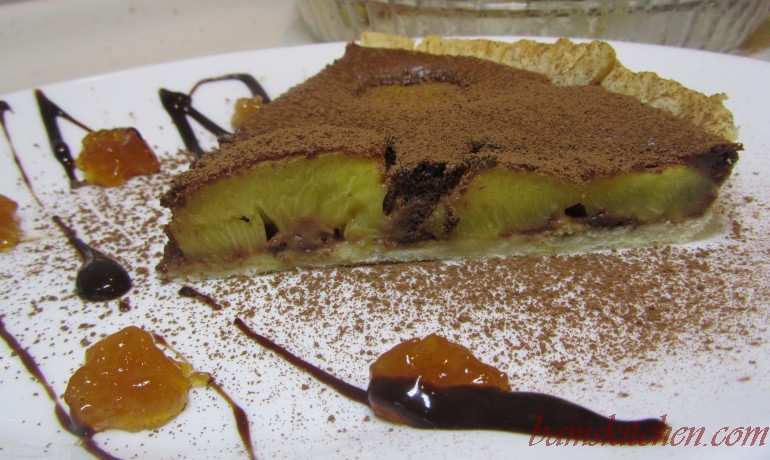 My big sister carried me inside and we counted all my beautiful pastel eggs. We enjoyed mom's white and dark chocolate covered nectarines. I realized that white chocolate is quite nice and the reason I liked it was that the nectarine made the plain white chocolate sparkle. I asked my sister if the dark chocolate ones tasted like and she said rich and creamy with a sparkle just like my white and I smiled. A little tart and a little sweet and dreamy. These little bites were my incentive for my Easter Chocolate nectarine Tart.
Wishing you and your family a very beautiful and blessed Easter.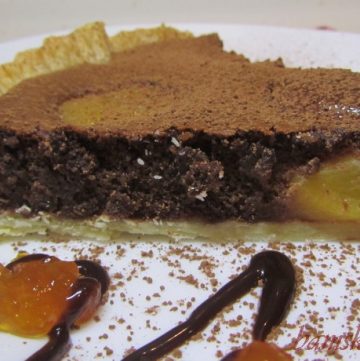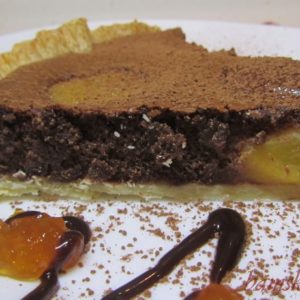 Nectarine Chocolate Tart
Recipe adapted from the book "Never Skip Dessert" by Gregoire Michaud- (I highly recommend this cookbook. It is bilingual in both English and Chinese and he really takes desserts to a different level)
Print
Pin
Rate
Ingredients
flour - 1 ¼ cups all purpose

salt - ¼ teaspoon

butter - ½ cup chilled and diced

ice water - ¼ cup

nectarines - 7 whole fresh, peeled, pitted and cut in half

lemon juice - ½ of lemon

sugar or sugar alternative - ⅝ cup (70 grams) granulated

eggs - 2 whole

egg yolks - 6

sugar or sugar alternative - ¼ cup (50 grams) granulated

cream - 5 oz (140 grams) liquid

cake flour - ½ oz (15 grams)

chocolate 70% - 130 grams melted

nectarine compote sauce - garnish (optional)

chocolate sauce - garnish (optional)

unsweetened cocoa powder - garnish (optional)
Instructions
Preheat your oven to 190 degrees Celsius (374 F).

Step 2: Create the tart: In a large bowl or using a mixer combine flour and salt. Cut in butter until mixture resembles coarse crumbs. Stir in water, a tablespoon at a time, until mixture forms a ball. Wrap in plastic and set in refrigerator while you prepare the compote.

Step 3: Make the Nectarine Compote: Place the prepared nectarines in a pot on the stove and squeeze juice of ½ lemon. Add the sugar and stir and heat until nectarines are tender and sugar is dissolved. Let nectarine compote mixture cool.

Step 4: Prepare and bake the tart dough: Flour your surface and roll out the tart dough until about 3mm thick. Grease a 25 cm tart shell and place your tart dough in the center. Press down lightly to shape the side. Cut off the excess dough and press with a fork on the top to make a design. With a fork, make holes on bottom and side of tart. Bake Tart for about 20 minutes until golden brown.

Step 5: Prepare Chocolate Souffle Mixture: In a medium pan warm up the cream and add the melted chocolate until it is smooth. Whip the eggs and sugar until it has a foamy texture. Then add the chocolate mixture into the egg mixture and flour and blend until smooth and creamy.

Step 6: Assembly: Place nectarine hollow side down in the bottom of baked tart. Drizzle chocolate souffle mixture on top of nectarine compote to only about 80 percent full. Bake tart at 200 degrees Celsius for about 15-20 minutes.

Sprinkle a little cocoa powder on top of tart. Serve Nectarine Chocolate Tart either warm or at room temperature with a drizzle of remaining nectarine compote and a drizzle of chocolate sauce. Seriously sinful and decadent.
Nutrition