I am so excited to share with you a little hidden gem within the heart of Causeway Bay, Hong Kong. Have you ever heard of Fashion Walk?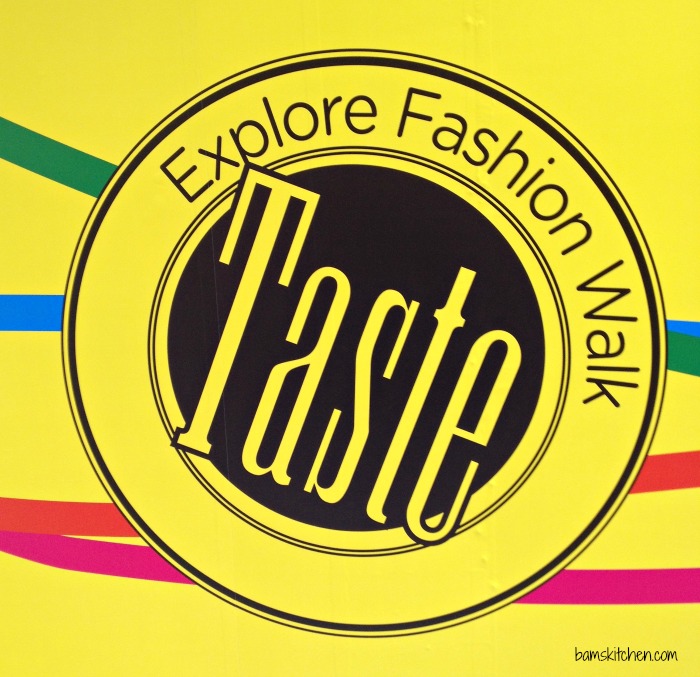 Fashion Walk is buzzing with fantastic food, alfresco dining, and fashion/lifestyle shopping. Adding to the charm, music performances are staged every Friday evening and are a perfect relaxing way to end the working week. Fashion Walk is located right across the way from the harbour and the green Victoria Park which makes this destination a go to place for anyone who wants to let their hair down and enjoy Hong Kong with a little more sophisticated flare. Here they are prepping for the afternoon Alfresco dining and someone needs a bit of a rest.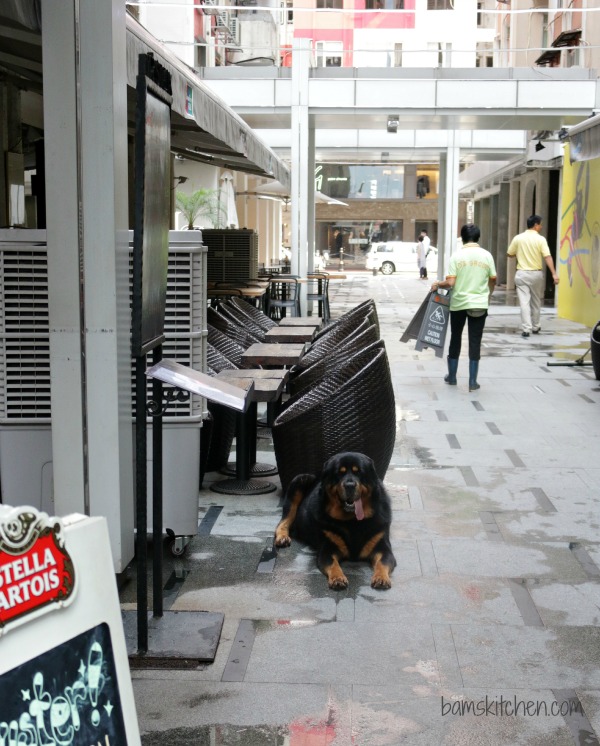 Fashion Walk is so very different from most of Hong Kong and is just a hop, skip and jump away from SOGO. As soon as you leave the heart of busy and hustling Causeway Bay and step into the Fashion Walk Area, there is a sense of peacefulness and greenery and a whole new world…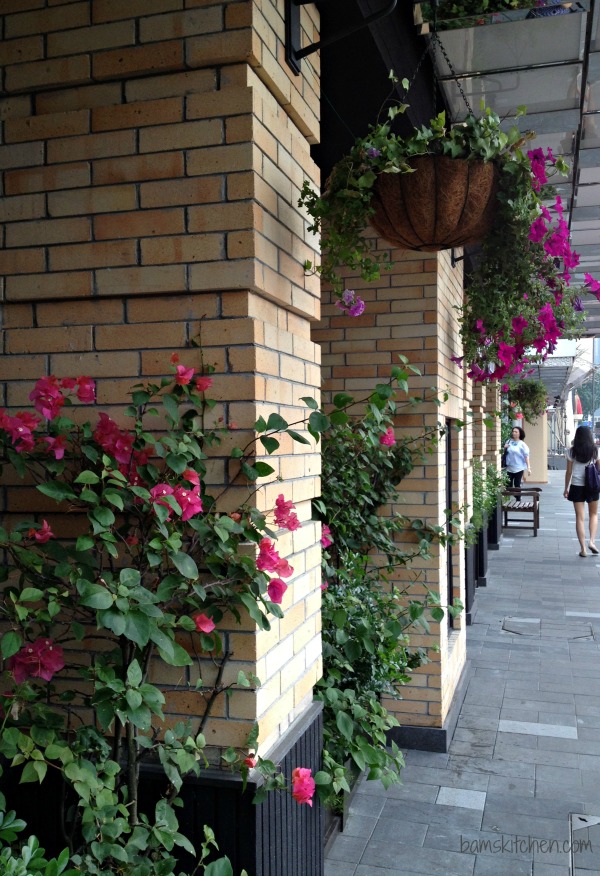 Fashion Walk is spread out over four streets; Paterson Street, Kingston Street, Cleveland Street and of course "Food Street". After all of that shopping at trendy new places, checking out the flagship stores and window shopping at all the little stores with handmade gifts you are going to need a little nourishment and Food Street is just the place to go.
We started out at the Simply Life Restaurant. I enjoyed their comforting organic brown rice pumpkin and chestnut risotto set lunch complete with salad, bread and a refreshing orange iced tea for just $88 HKD. An autumn inspired dish and quite a bargain as it was so much food! Simply Life makes their own homemade European style breads and noodles. Great food and atmosphere but que early as they do not accept reservations.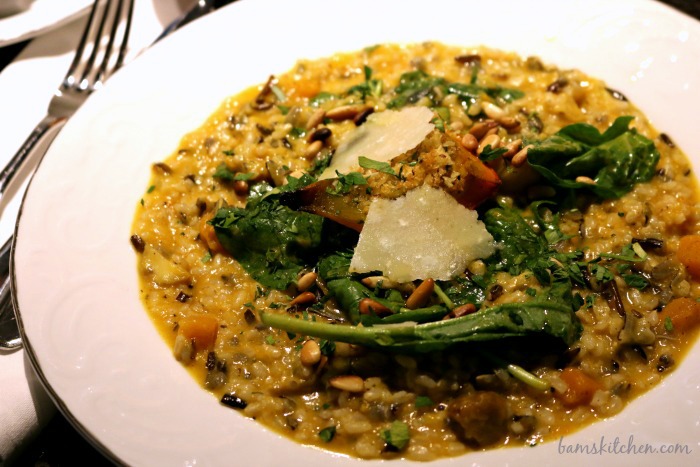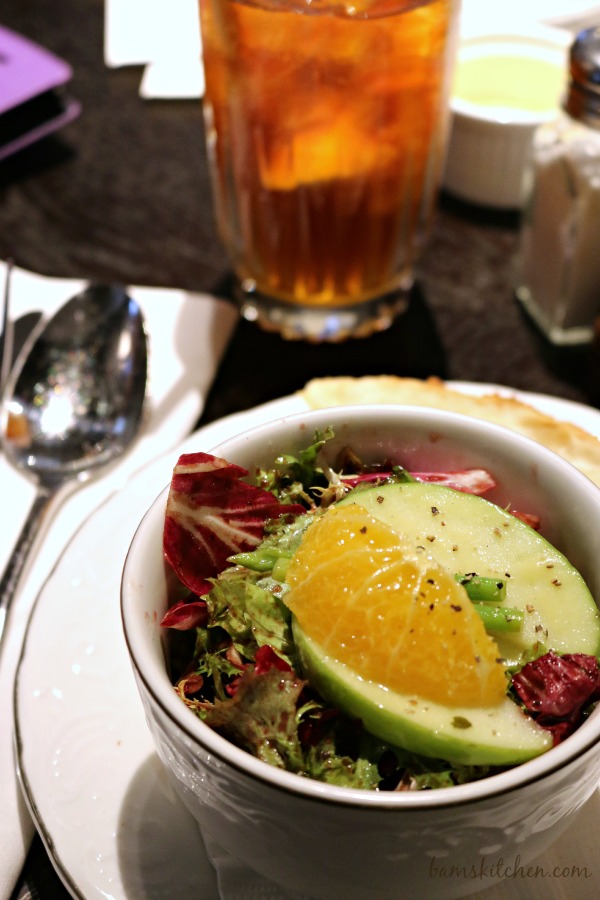 Also on the menu was a delightful grilled duck breast with roasted vegetables and herbs entree…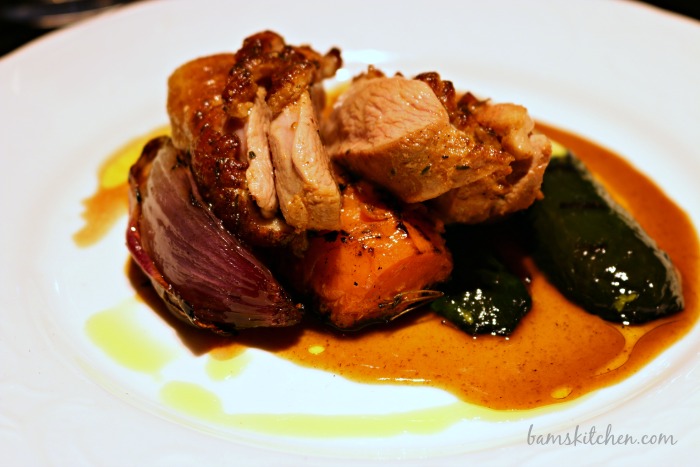 and of course a proper English Big Breakfast.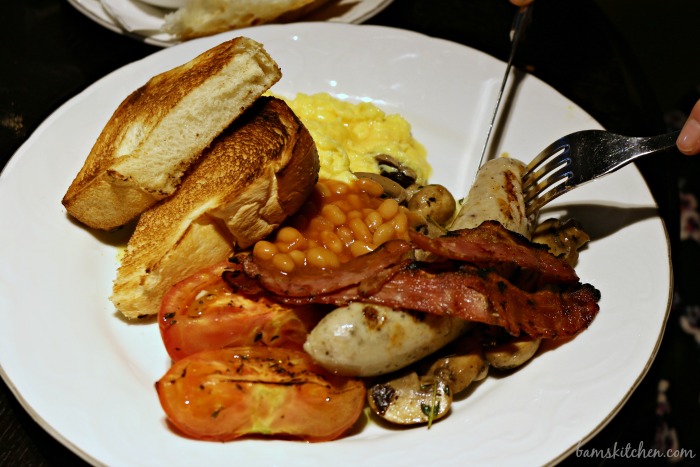 I was full to the brim and the food odyssey had just begun. If you would like more information regarding the delicious restaurant options, events and promotions in the fashion walk area, please click here.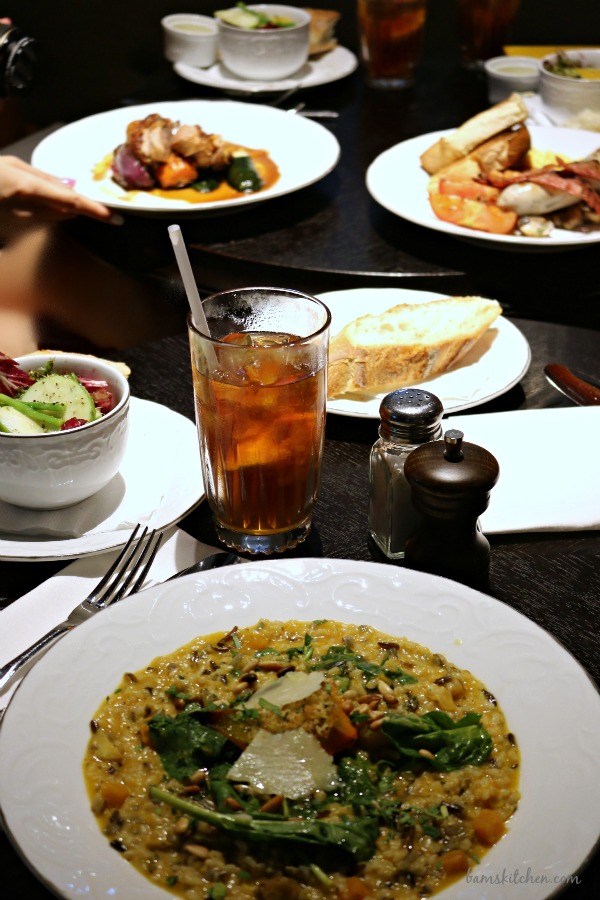 Next we visited this great little shop, CARFT, that sells really unique lifestyle gifts. I have to tell you there was so many interesting gifts in there, I know I will back there soon.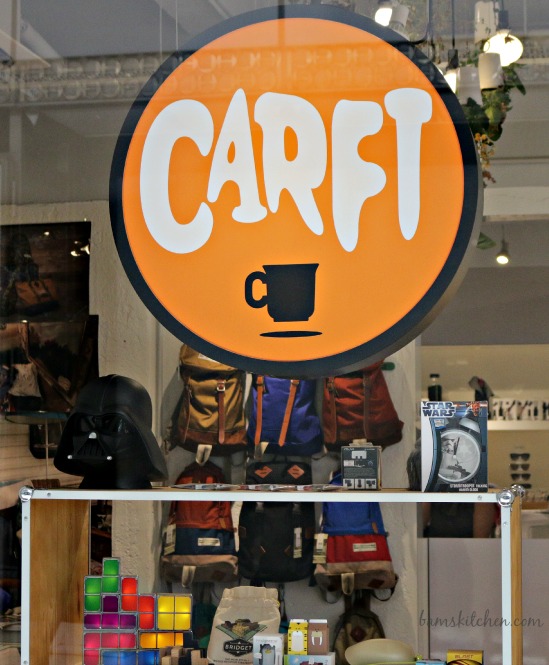 I really loved these crushed cup porcelain glasses from Droog. They are perfect for either cold or hot drinks and are built on the idea of the need to recycle.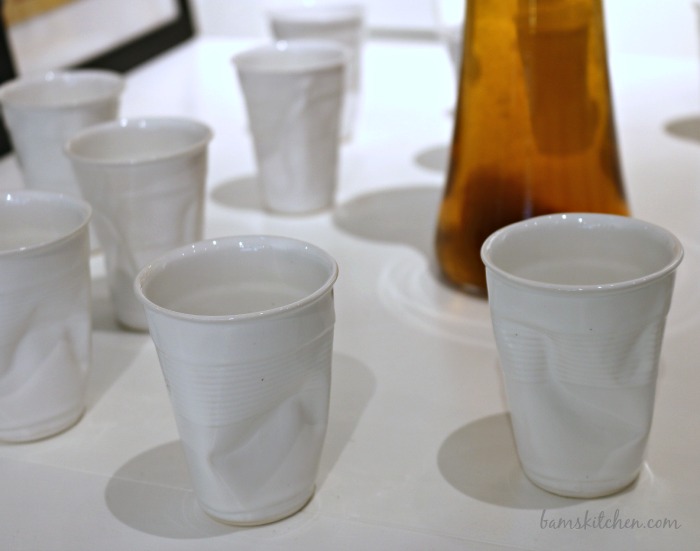 Or how about these novel "Rock Glass" metal ice cubes and goblets that are perfect for any host or hostess? You never have to worry about your drink getting watered down and they are so fun to swirl in your glass.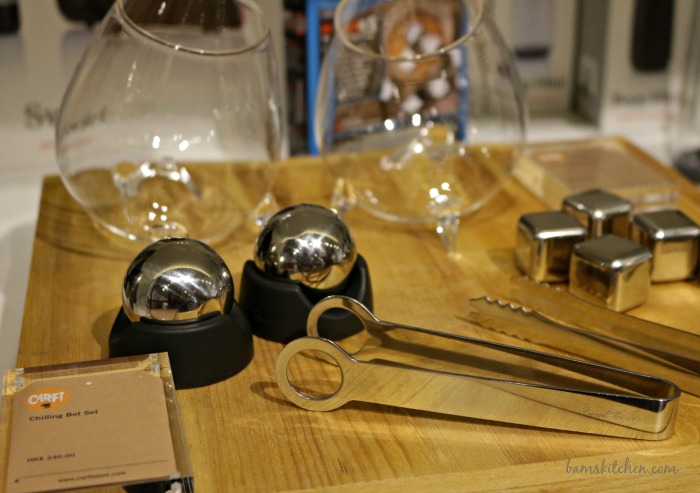 Or maybe you need some fun icy lolly makers for the kids from our dear friends at Zoku? Hmm Halloween is right around the corner and I have some fun ideas for Healthy World Cuisine.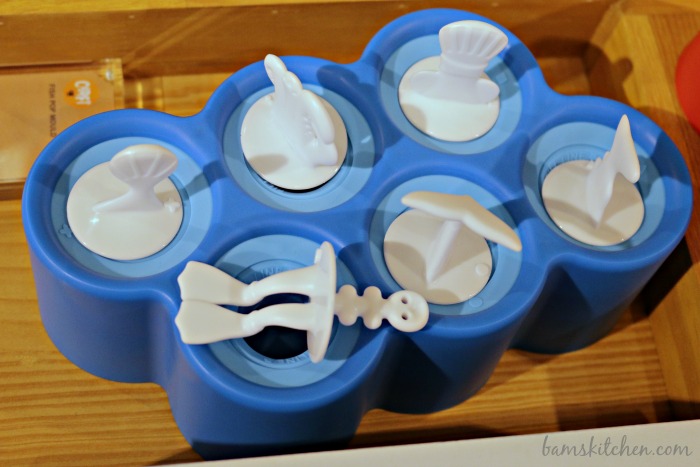 I was still full from lunch but then our wonderful host came around with some delightful canopies both sweet and savoury. How fun is that to incorporate the idea of kids having fun and eating with their fingers and now as adults having fun shopping and now eating my finger food canopies?! Brilliant!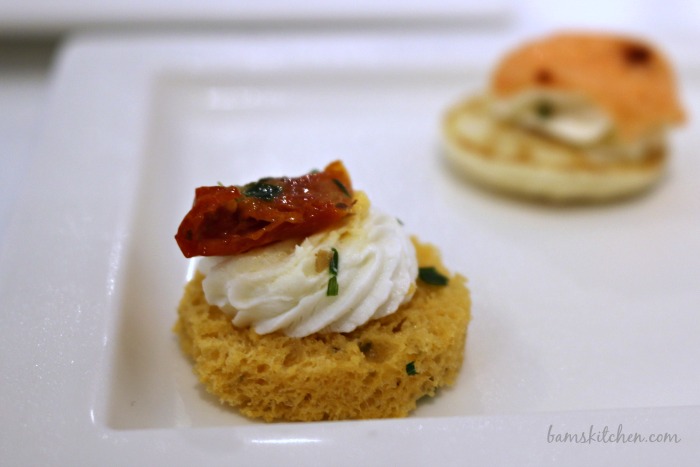 I was so full that they almost needed to roll me next door to this cool fashion/lifestyle store called Gum Gum Gum. This store was inspired by a local Hong Kong artist Michael Lau who recently worked with some Hong Kong creatives who opened a shop of their own.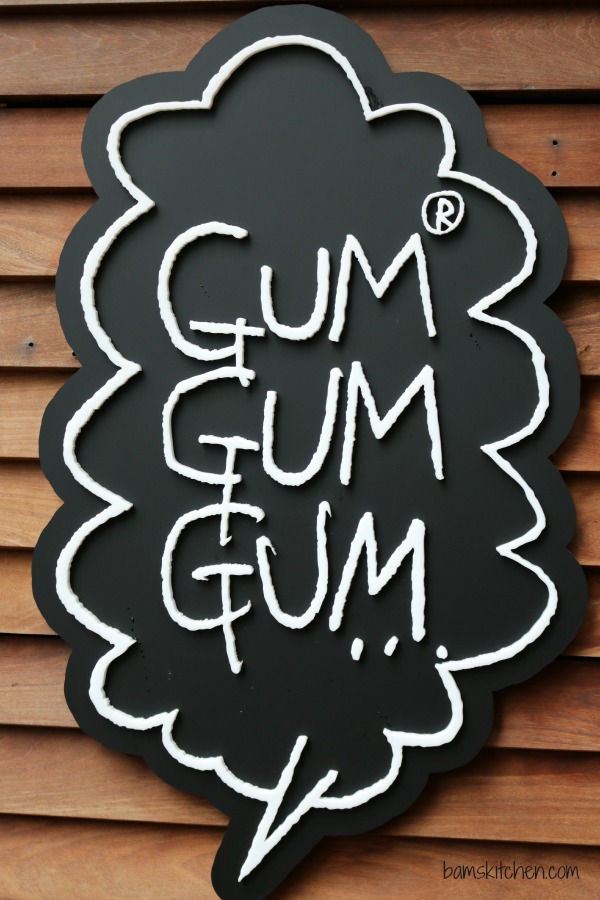 The name is a transliteration of the Cantonese word which basically works as the filler 'Like…' in English. They had so many unique gifts such as skeleton candles that eyes glowed when it was lit, fun sunglasses and my favorite were these little purses with built in chargers for your cell phone. I so need one of those!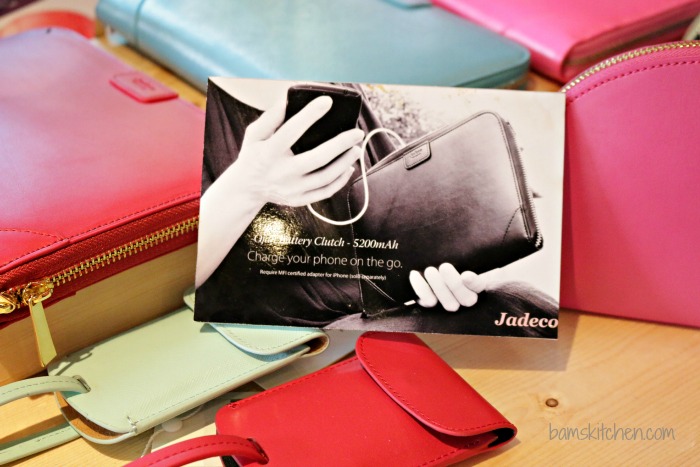 However, I would have never guessed this in a million years but they had a little restaurant called Gum Jeng in the back of the GUM GUM GUM store that sells Hong Kong upscale street food. Of course, we needed to try one of each. I guess their speciality is their Dog Style noodles.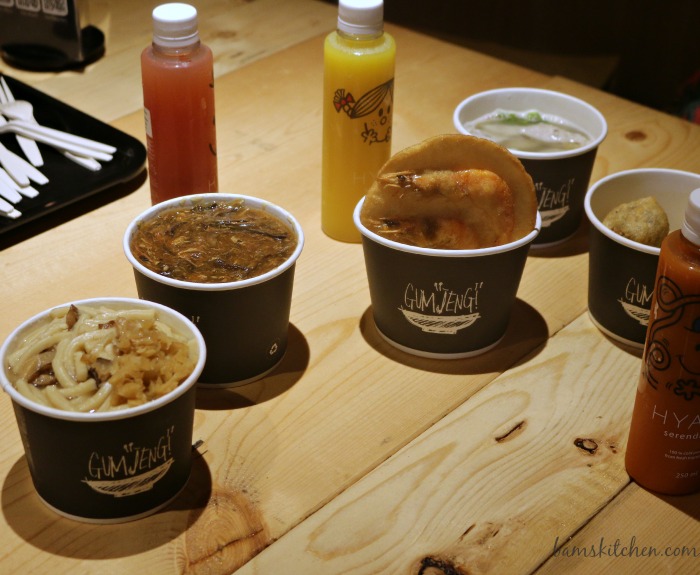 However, my favorite hands down was the delightful fried shrimp biscuits that were perfectly seasoned and crispy and just fun to eat on the go.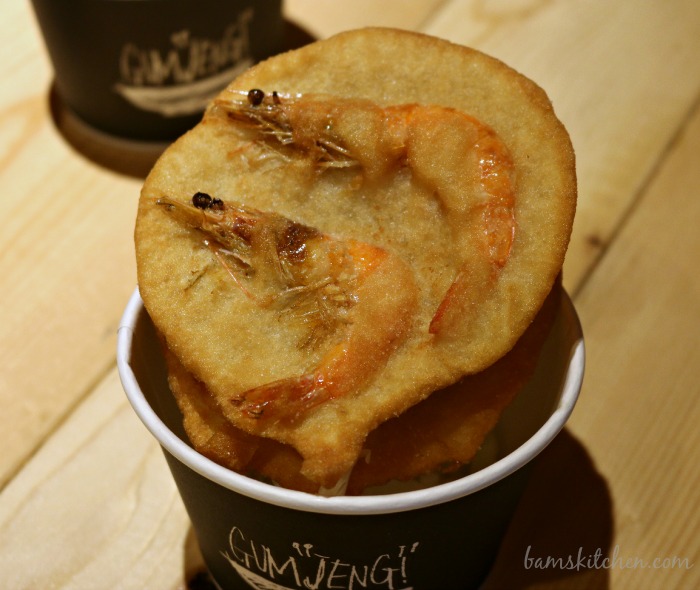 If you are living in Hong Kong or here on holiday, you have until September 30th, 2014 to enjoy some great opportunity to try some gourmet dishes and win prizes on Fashion Walk's Journey of Flavours. Simply visit the Food and Beverage merchants and receive a stamp at the Fashion Walk Concierge. With 5 stamps you can get a Starbucks Coffee coupon and food coupon. With 10 stamps you can get a limited edition tote bag. With 15 stamps you receive a Lusso Brillante HK $500 voucher or free lunch for two.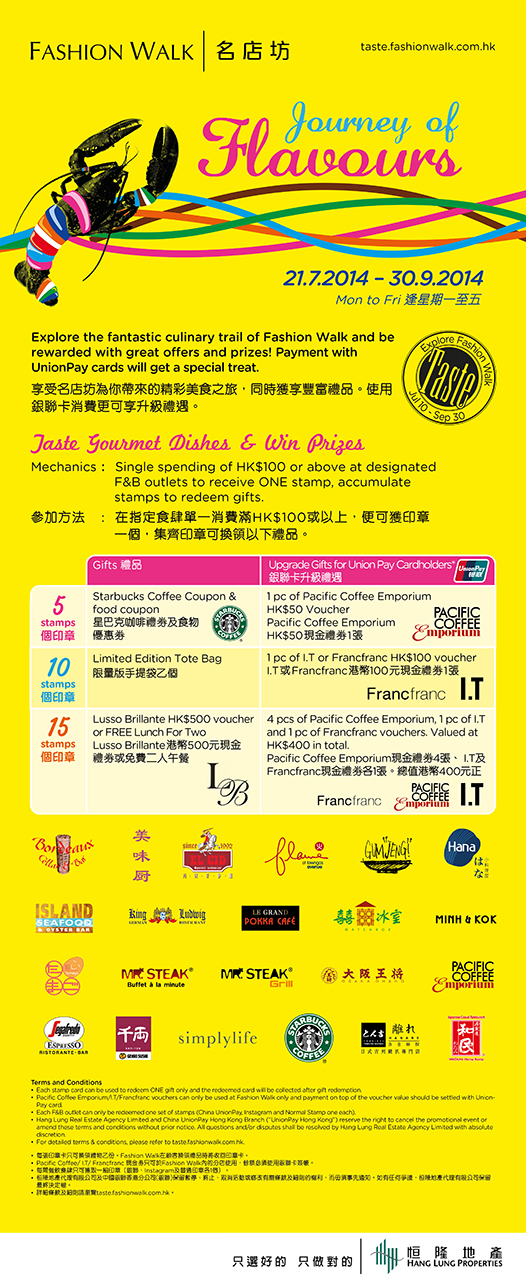 If you want to earn free stamps faster, look out for the Journey of flavours display cards on tables of participating restaurants, upload your foodie photos on instagram, with #hkfashionwalk, #HKFWFOOD and #(name of restaurant) and receive a bonus stamp for the Journey of Flavours promotion.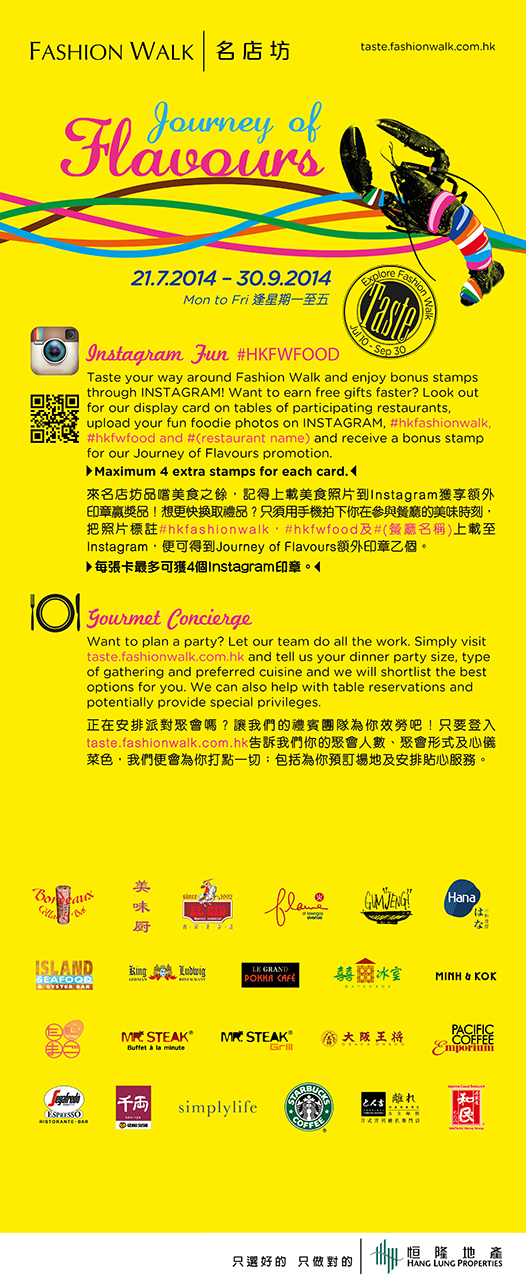 Fashion Walk is currently under the process of a yearlong upgrading project to transform the area into an innovative lifestyle district. Fashion Walk aims to become one of the hottest lifestyle, dining and fashion destination in Hong Kong, similar to Soho in New York or Harajuku in Tokyo, by renovating and changing most of its restaurants and stores.
Fashion Walk will be divided into different zones (lifestyle, fashion, dining etc.) so that shoppers and diners can get everything from the same district.
Simplylife (European roadside café cuisine) and Minh & Kok (blend of Thai and Vietnamese cuisine) are just one of the few new restaurants opening in the area during the revamp and there are many more to come.
I am planning on visiting Food Street in the evening as I heard that they light up the alfresco dining area and there is music performances. This sounds like the perfect way to unplug after a busy work day.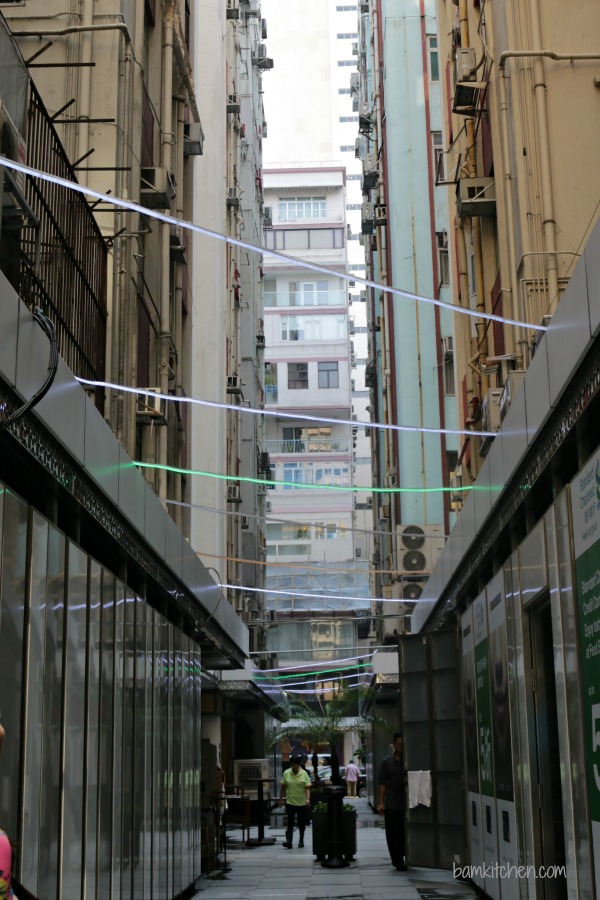 Wishing everyone a very safe and happy Mid-Autumn Festival!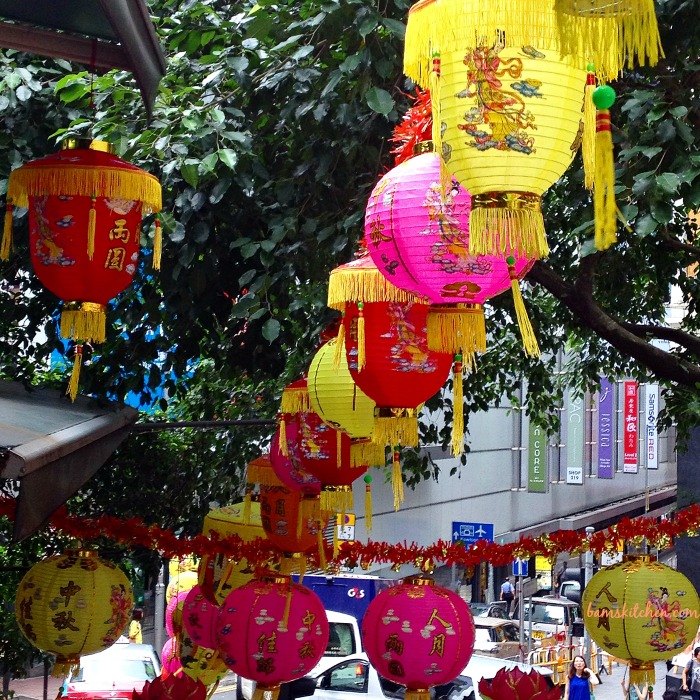 Disclosures: This post was sponsored by the Fashion Walk team and associates but the comments and reviews are entirely my own.