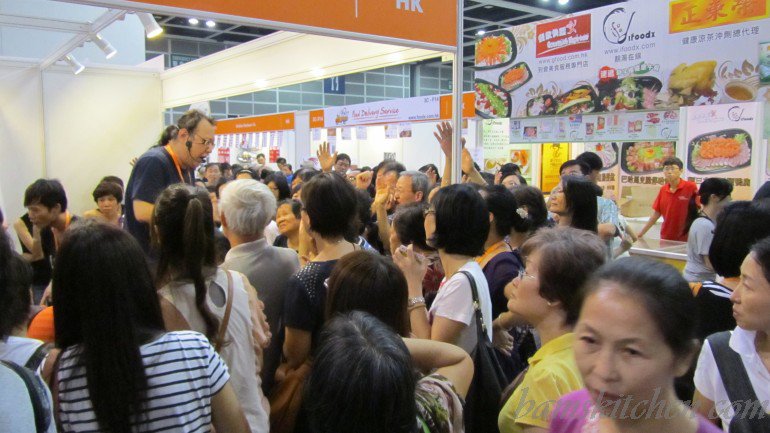 There is an old Chinese saying called "Ren Shan Ren Hai" 人山人海, which means "People Mountain People Sea". There were mountains of people coming from all over the world to visit this great Hong Kong International Food and Tea Fair. The Hong Kong Convention and Exhibition Center was very busy hustling bustling place for 3 solid days. There were just droves of people coming and going. Plenty of Chao but plenty of fun to be had by all. Please come follow along to tour the Tea and Food EXPO with me....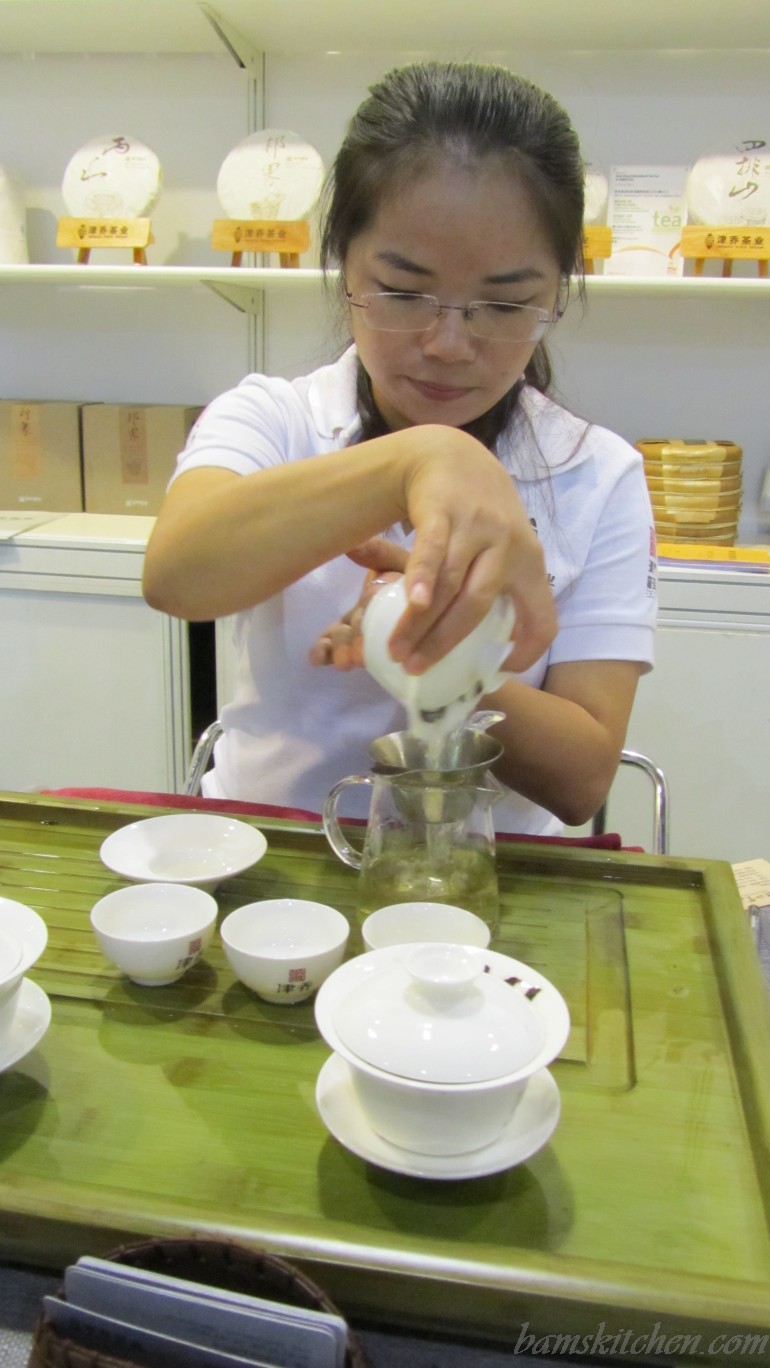 I started off my day in the Tea Convention area to try many different delightful teas from all over the world. My favorite tea in unfermented puer cha. There are so many types and so many choices to be made. However one place that I was offered a seat to enjoy some tea, stole my heart. I watched her gracefully pour our tea like a ceremony and purchased some of her award-winning unfermented puer. It was very smooth and delicate but with long-lasting flavor after several pours. She was diligent about the temperature of her water, height she poured the water into the tea and brew time. It was like watching a ballet.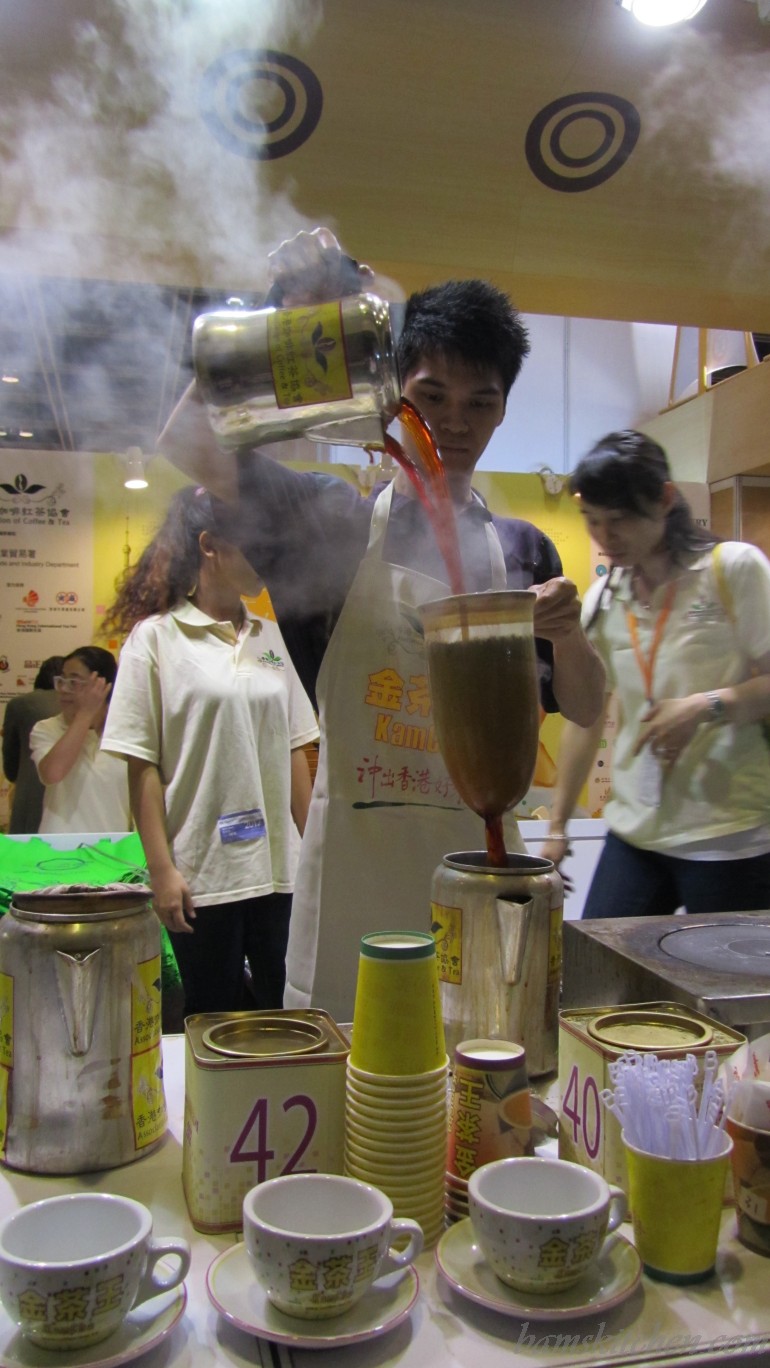 Next I stopped off to watch the famous Hong Kong Milk Tea being prepared. You may also know it as pantyhose tea as it is strained and brewed through a large tea sock that looks just like a pair of pantyhose. Hong Kong milk tea is made with tea, water and evaporated milk. Sometimes is made sweetened with sweetened condensed milk as well. I watched in awe. These lovely gentlemen must have done this just a few times before. Every year they have a big competition on who makes the best milk tea. This guy here wins my vote!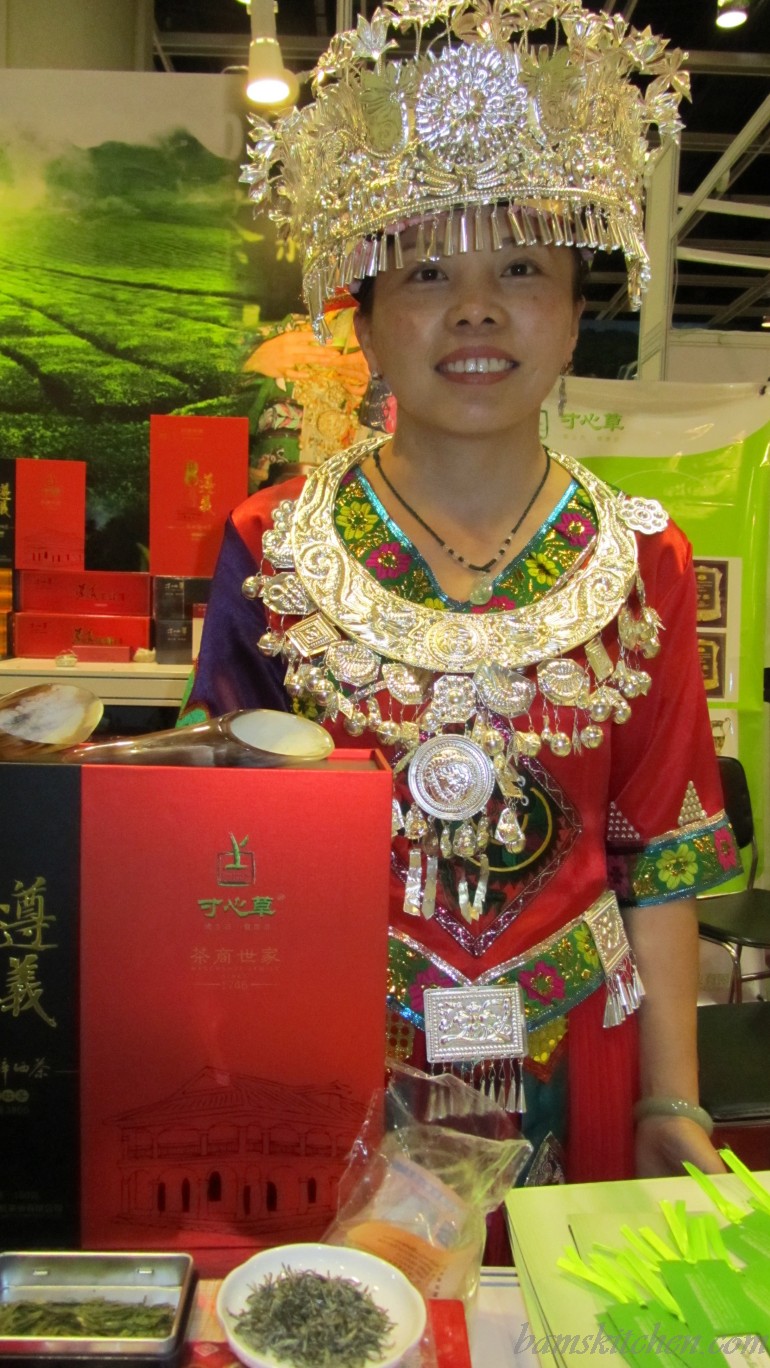 I love when people are passionate about their products. I stopped by a booth called Khoisan Tea. They make Rooibos teas and the company is based in South Africa. Very flavorful tea full of antioxidants and caffeine free. My favorite was just their pure Rooibos teas in convenient little satchels as I guess I am a purest at heart but also nice is the almond and cream flavor roobibos tea. Please visit www.khoisantea.com for more information.
There was even a booth that made a beautiful pot out of puer tea for decoration. Very unique and beautiful.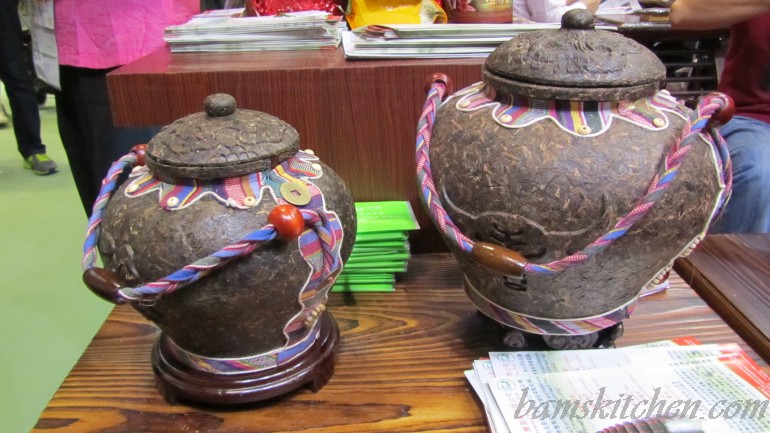 Now for the fun part...the Food EXPO. Oh my goodness the selections of different options from all over the world the mind boggles. The delicious tantalizing aromas coming from each of the booths were out of this world. People are swarming as vendors are handing out samples and food for purchase.
There were Chinese dates and dried gogi berries...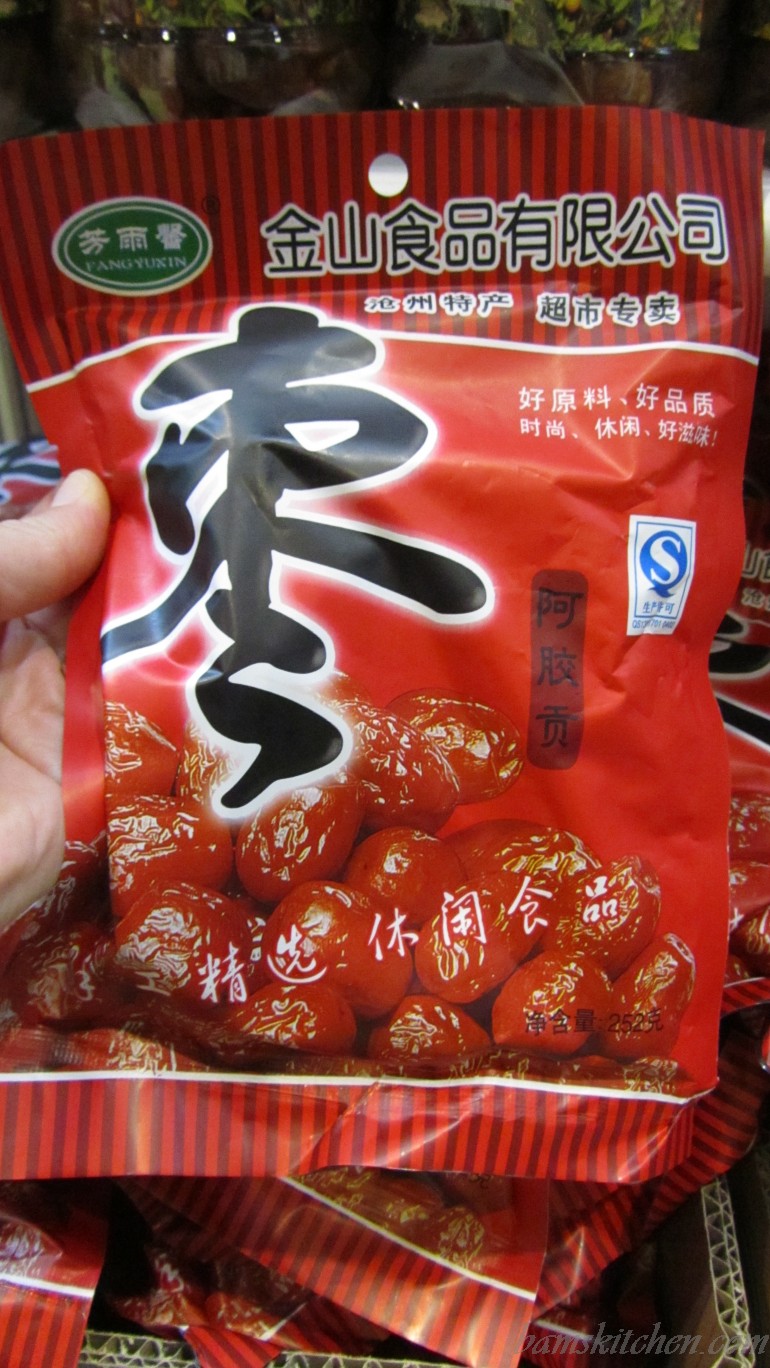 A speciality food for Hong Kong people is abalone. They love it served so many ways. Today they were grilling it and serving it with a delicate abalone sauce.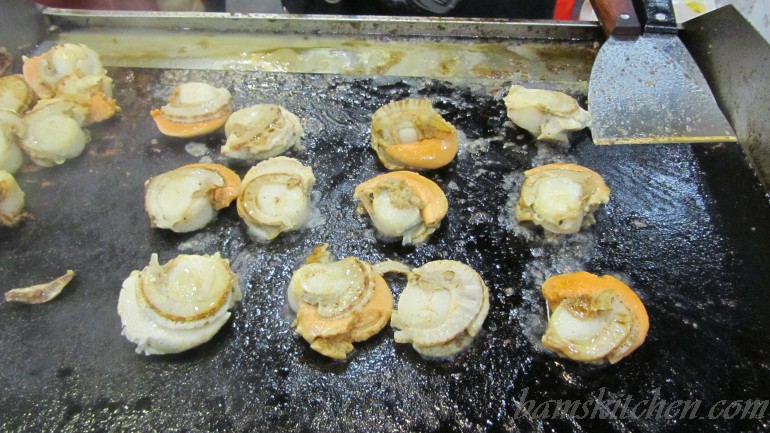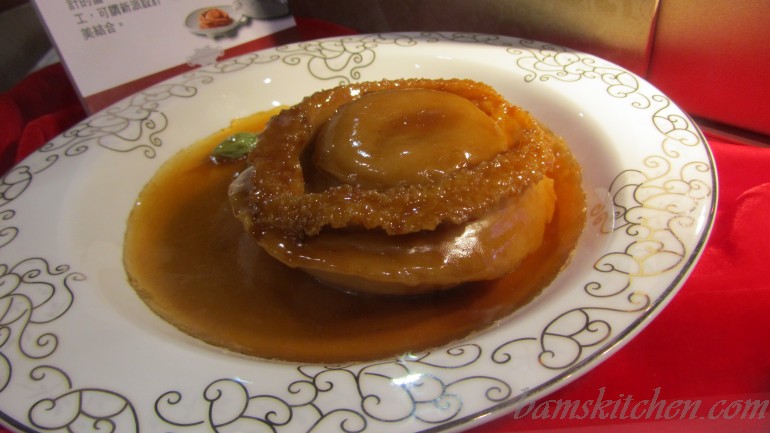 Gigantic mushrooms and I know that it is hard to tell by the picture but they were about the size of my forearm.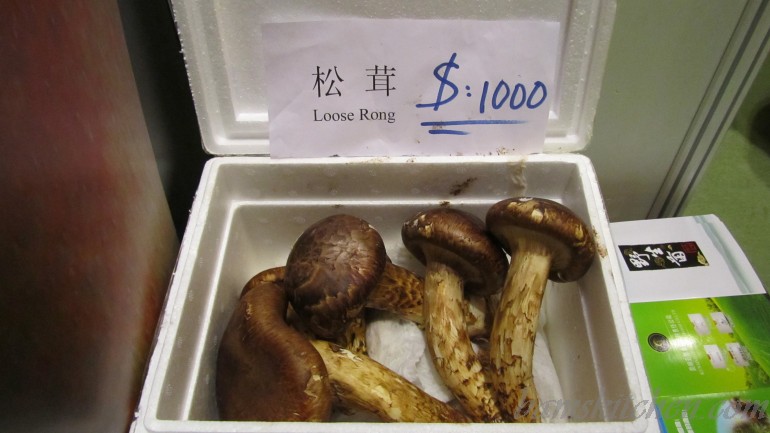 Beautiful peaches from Japan.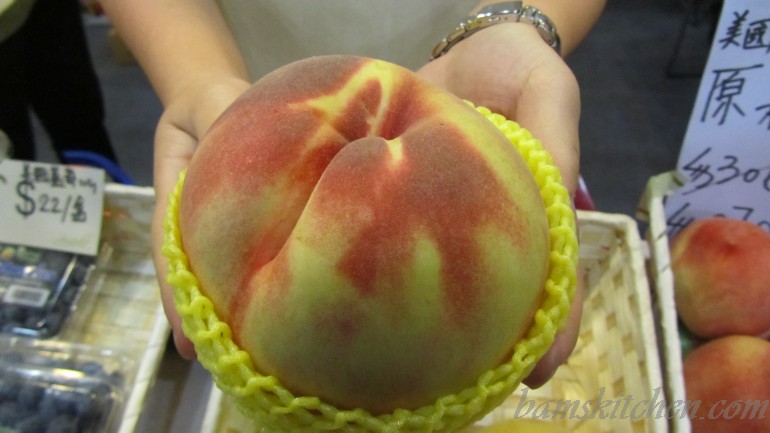 1000 year old eggs with a new spin. These eggs are preserved with a unique process and usually are a dark brown/black clear color but these were bright yellow and a more mellow flavor and delicate. My Hong Kong friends like to eat these over their congee with a little sliced green onion. You either love or hate the 1000 year old egg and personally it is not my favorite. However, this version was much better than other ones I have tasted before.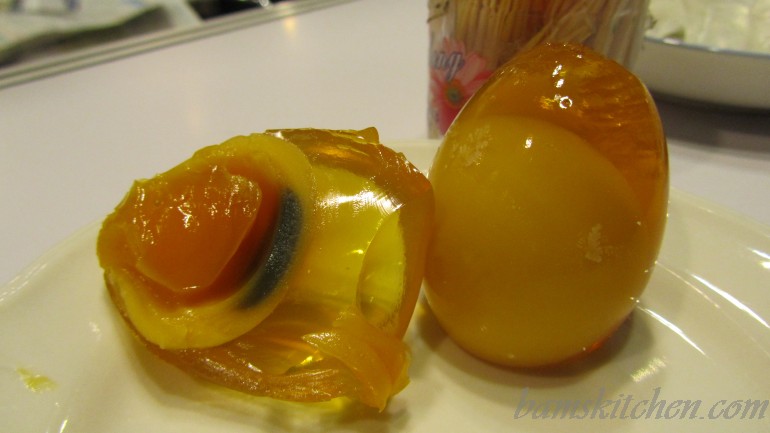 Have you ever seen pomegranate seeds this big before? Amazing. These were grown in China.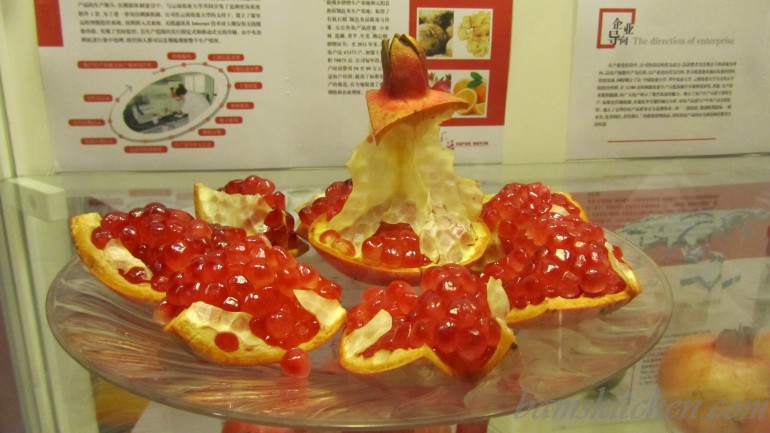 Of course you have your standard stewed duck tongue in sauce. I passed on the free samples...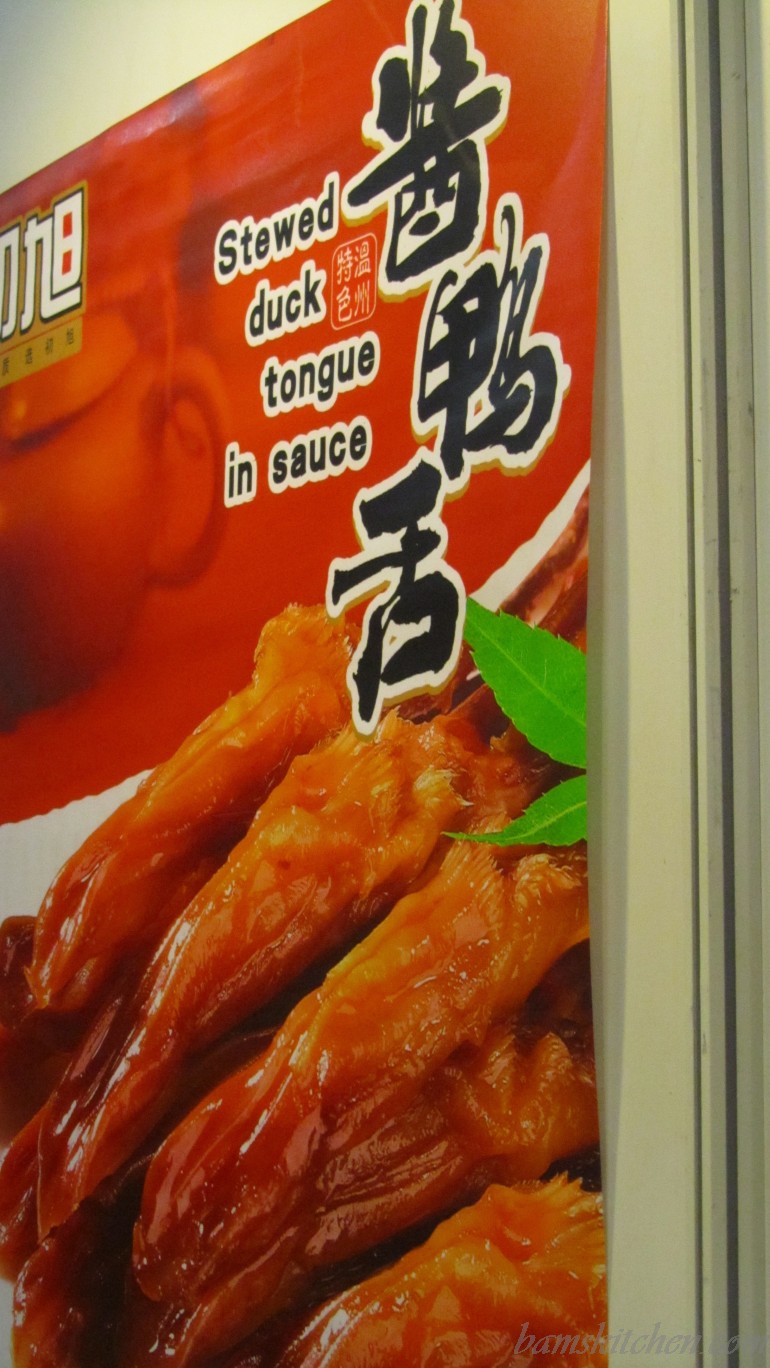 A very interesting item was the black crystallized ginger and crystallized citrus ginger. Don't let its appearance scare you. This black crystallized ginger is amazing. Great as a sweet treat or in teas. However, you cannot eat too much of it as it is a "warming" spice.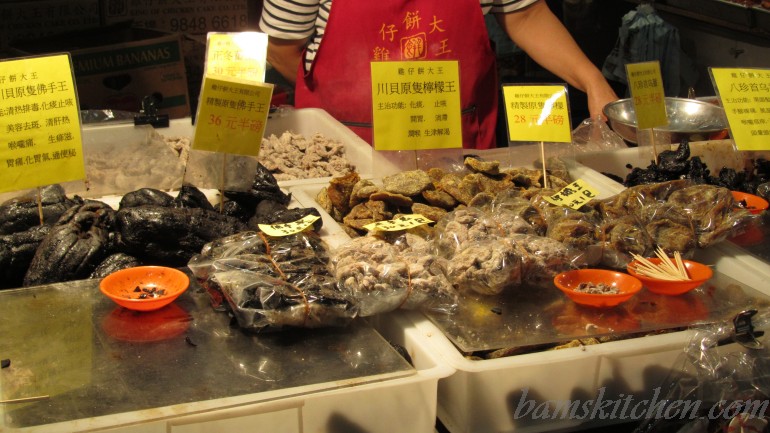 I bought a bottle of "Luxuriant" Black Sesame Seed Oil and this stuff is amazing. I know we all have tried regular white seed sesame oil (that is the one you find usually in the grocery stores) but this one is so rich and tasty, a real decadent toasty flavor. I just made a dipping sauce today for my dim sum using this sauce, soy sauce, black chinese vinegar and fresh garlic and it was so delightful. http://www.luxuriant.com.hk I would have taken pictures of this lovely dipping sauce but my hungry teenage boys were like a pack of hungry wild dogs and gobbled everything up before I even had a chance to sit down.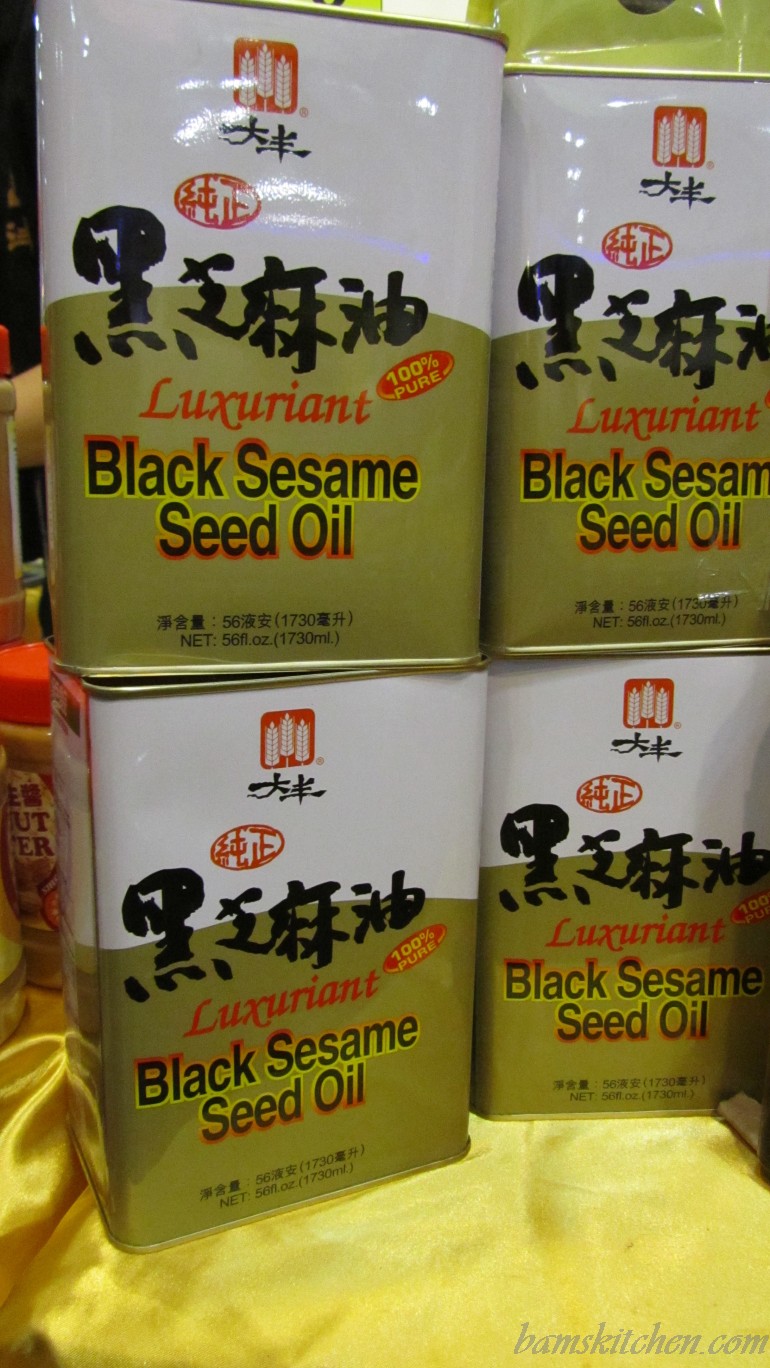 Dried Sanchuan Ham is dried ham is a traditional special food of Lijiang, Yunnan Province. Many people here in Hong Kong like to use this ham as a base for soups. I thought the flavor was quite nice and not as salty as other cured meats such as parma or prosciutto.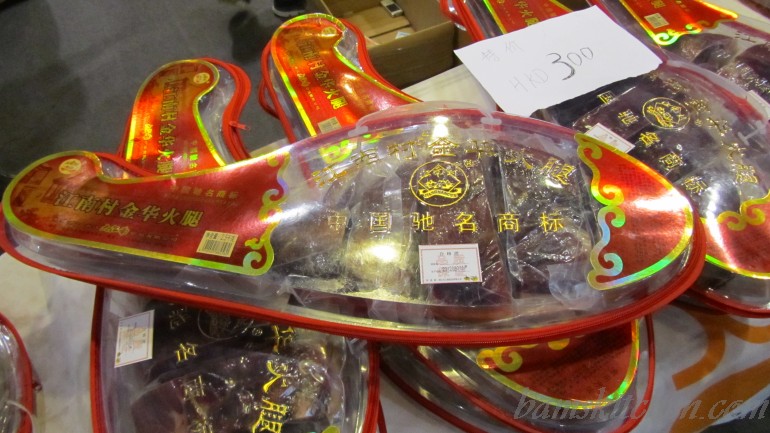 Dried marine products for your everyday soups and such.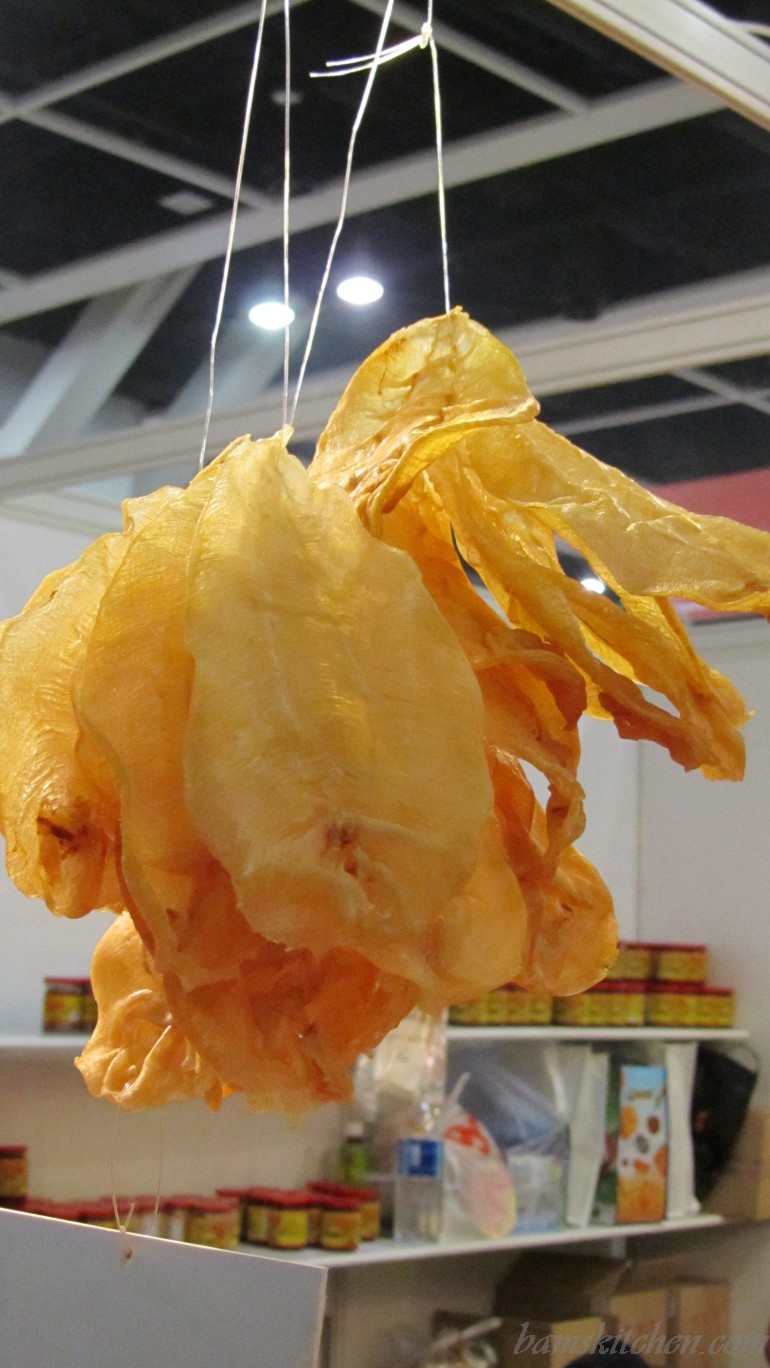 Then the crowds became completely unbearable, even by Hong Kong standards. If the crowds were moving to the right, I was moving to the right. There were no other options. Tons of hungry people with their granny bags fighting for the free samples. I could not even get to my favorite food isle, the Korean food section as I love trying all the great types of lavers.