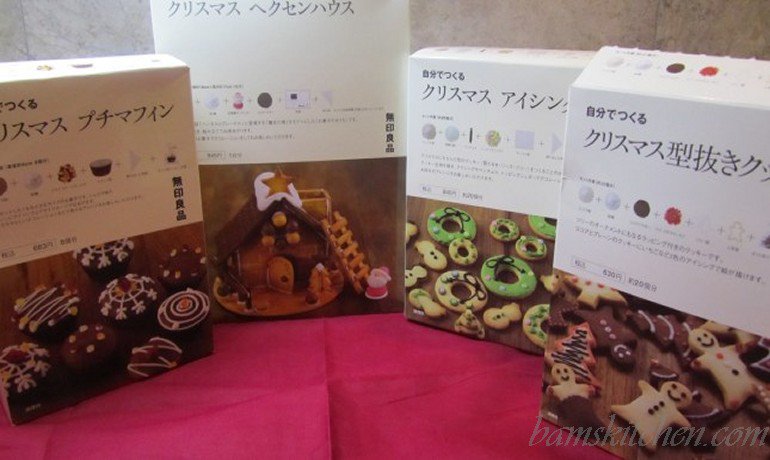 Merii Kurisumasu (メリー・クリスマス) to all of my dear fellow foodies!
My loving husband bought me 4 cute little Christmas cookie baking packages from Japan during his last business visit. These little packets from the Japan Muji store have all the little ingredients to make the Christmas cookies such as the dry ingredients for the cookies, cute little cutters for the gingerbread men and even the cute little bags with twisty ties so you can give them away as gifts.
HOWEVER, there remains one SLIGHT issue- all direction are in Japanese (Nihongo) only- no English!! Okay so I remember some of my Katana and my Hiragana but the Kanji??? You have to be kidding? Oh my, Houston we have a problem!!!!
Calling out to all of my Nihongo speaking friends and fellow foodies. I need a divine baking intervention. Can anyone lend a hand with the translation?
Do not fear, with or without Japanese language translational issues, gingerbread cookies and houses are always a part of family tradition and Bam's recipe for a delightful gingerbread recipe and decorating icing will be on its way.
So here are these cute little Christmas cookie and gingerbread house packets from the Japanese Muji store. They look relatively straight forward don't you think?. Lets check it out…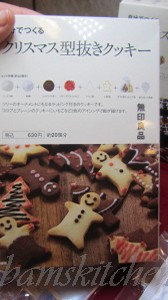 So lets turn around the boxes and take a look at the first step of the directions…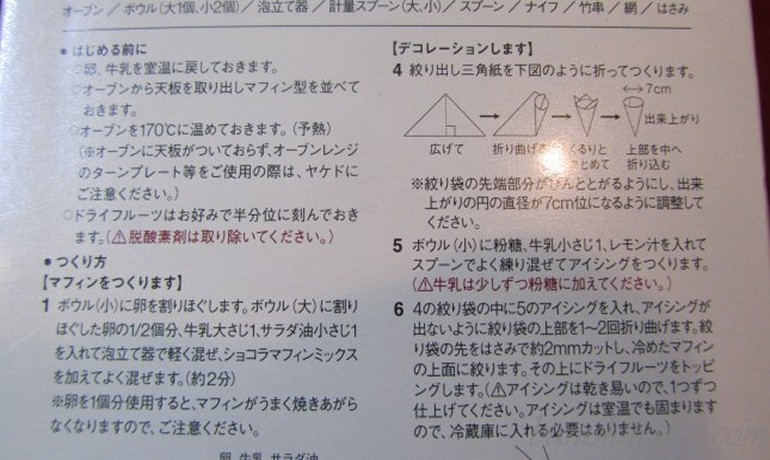 Hmm… Well now, Right O!, That really cleared things up… Maybe, if I open up the packet and take a look at the supplies inside, it will be self-explanatory? ….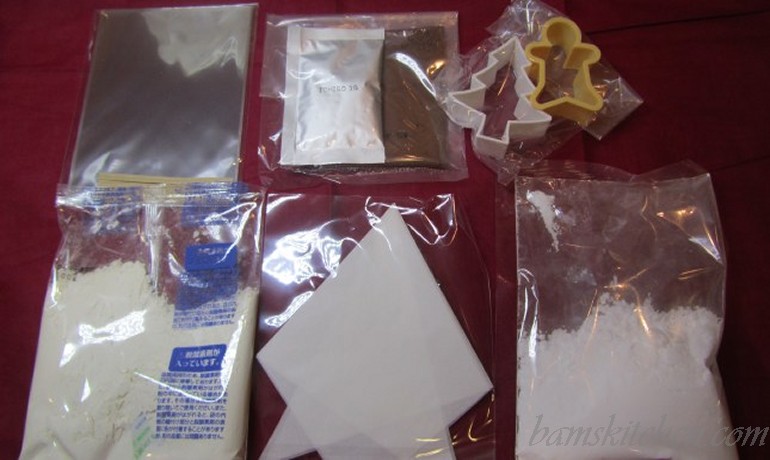 So I wonder what all the white kinds of powder are? Maybe I can open them up to taste which one is flour, sugar, etc and wing try to wing it? Hai, so desu!!!!
Here is a picture of what they would have looked like if I could read the directions…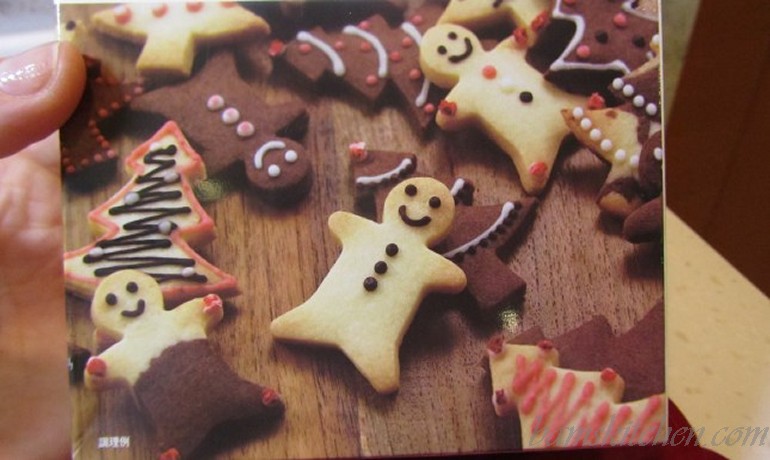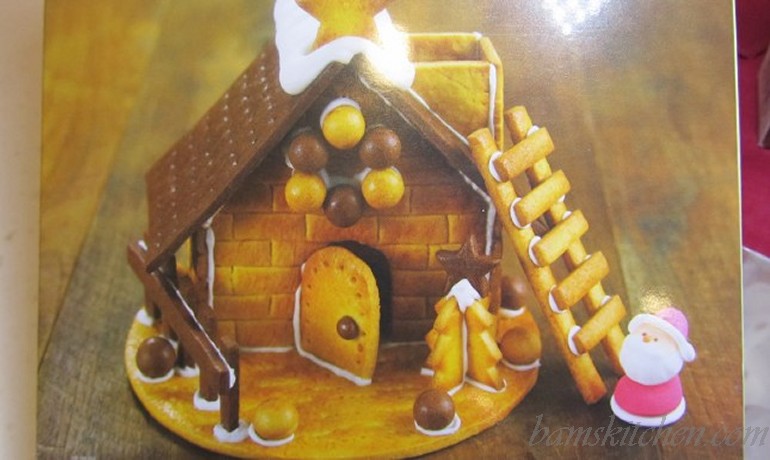 Thanks again to my dear hubby for thinking of me. I guess I will have to quickly brush up on my Nihongo.
Merii Kurisumasu (メリー・クリスマス) !
Fantastic News update hot off the press…We have found the English Version of the recipes!
We have hit the jackpot and found all the English translation for all Muji christmas products… you have to scroll down as first it is in Nihongo and then in English below.
1) Handmade set christmas icing cookies. http://www.muji.com.hk/20111130_xmas/receipt/4934761135281.pdf
2) Handmade set christmas petite muffins
http://www.muji.com.hk/20111130_xmas/receipt/4934761135267.pdf
3) Handmade set christmas cookies
http://www.muji.com.hk/20111130_xmas/receipt/4934761136912.pdf
4) Handmade set Gingerbread house by a fellow blogger
http://mathias.roxen.com/blog/2009/12/21/muji-kurisumasu-hekusenho/index.xml
A big thanks again to Hana!
Happy holidays everyone. Take Care, BAM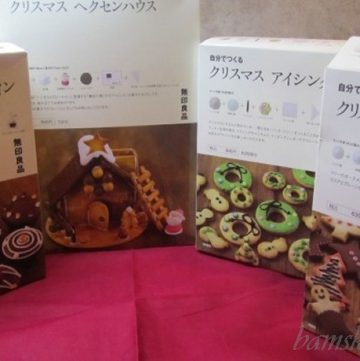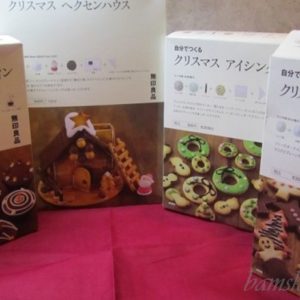 Ingredients
Muji Gingerbread House Mix -

muji christmas icing cookie -

muji chritmas petite muffins -

muji chrismas cookies -