Breakfast Bruschetta with Italian EVOO is a simple but tasty way to start your day with crusty Tuscan bread, fresh tomatoes and a drizzle of extra virgin olive oil. Easy less than 30 minute breakfast, brunch or appetizer.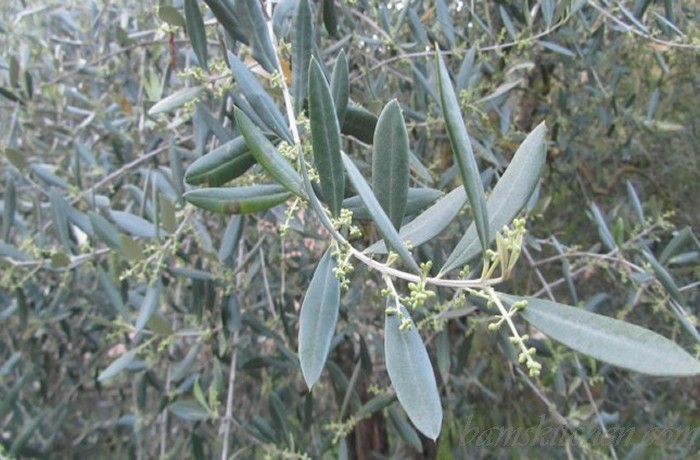 Mark your calendars!
Beginning in October - November, it will be peak olive harvest season in Italy. I would love to be able to try one of the first drops of the precious freshly squeezed EVOO (extra virgin olive oil), from their beautiful olive trees.
I can't even begin to explain how wonderfully fresh and aromatic the olive oil is in Italy. Fresh squeezed olive oil is bright green and aromatic. Many of us have dipped our breads or made salads with extra virgin Olive oil from our markets. However, please come along with me to find about the "true gem of all EVOO"- Freshly pressed olive oil...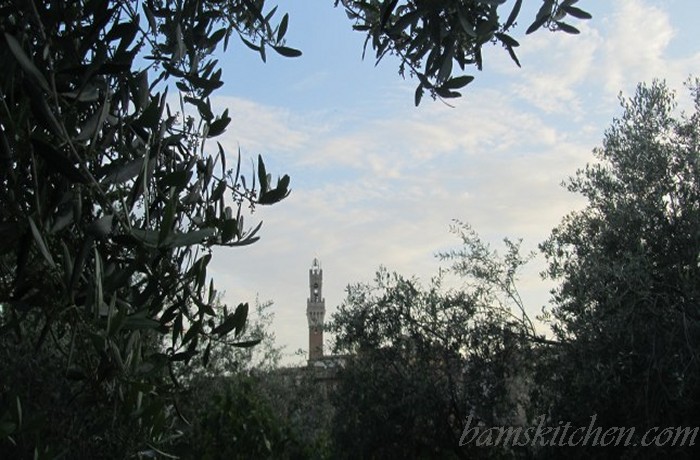 Olive oil is not like wine. Olive oil does not get better with time as matter of fact its quality deteriorates each and every day. It is probably best to use within a year or within 6 months of being opened. However, the fresh pressed olives tastes the best when used in the first week. I have been told by the locals that to try fresh squeezed olive oil directly from the press is like you nothing we have ever tasted before.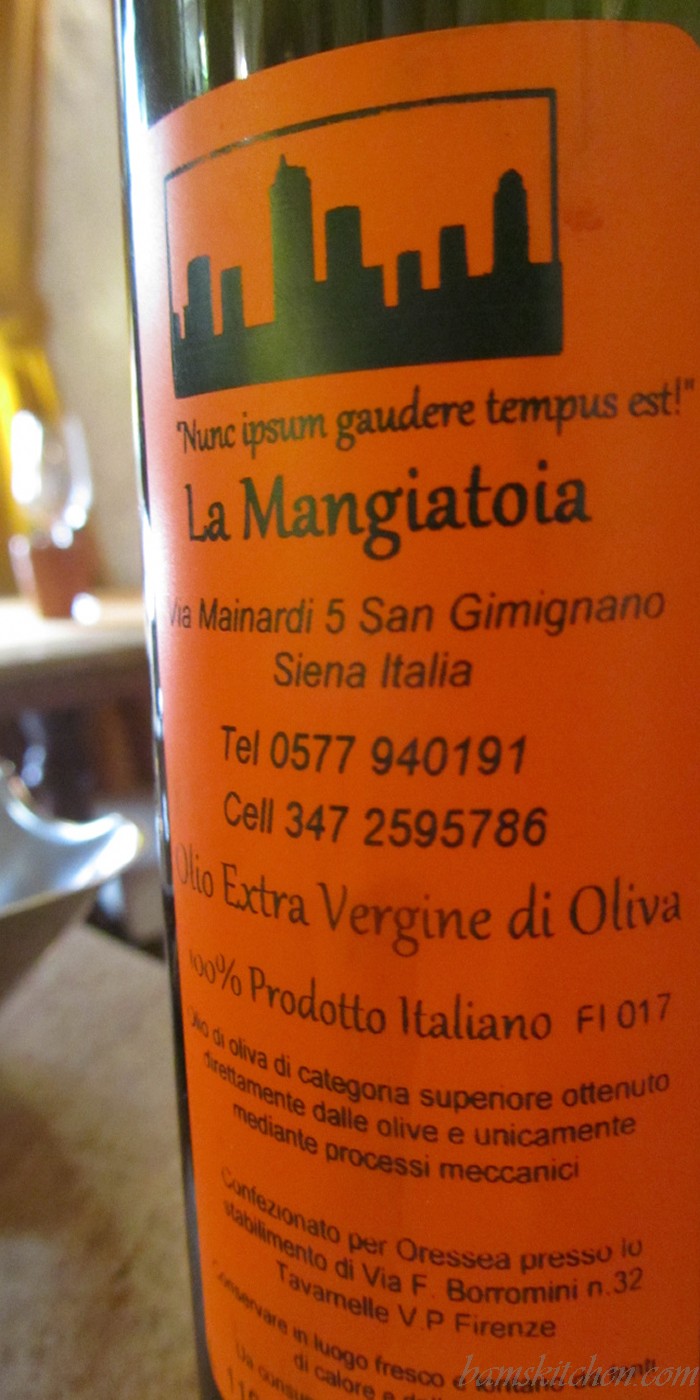 Olives are actually a type of fruit so fruit needs to be eaten within a certain time. Did you know that heat, light and air can affect the taste of olive oil and possibly its health-promoting nutrients. You should store olive oil in a dark, room-temperature cupboard.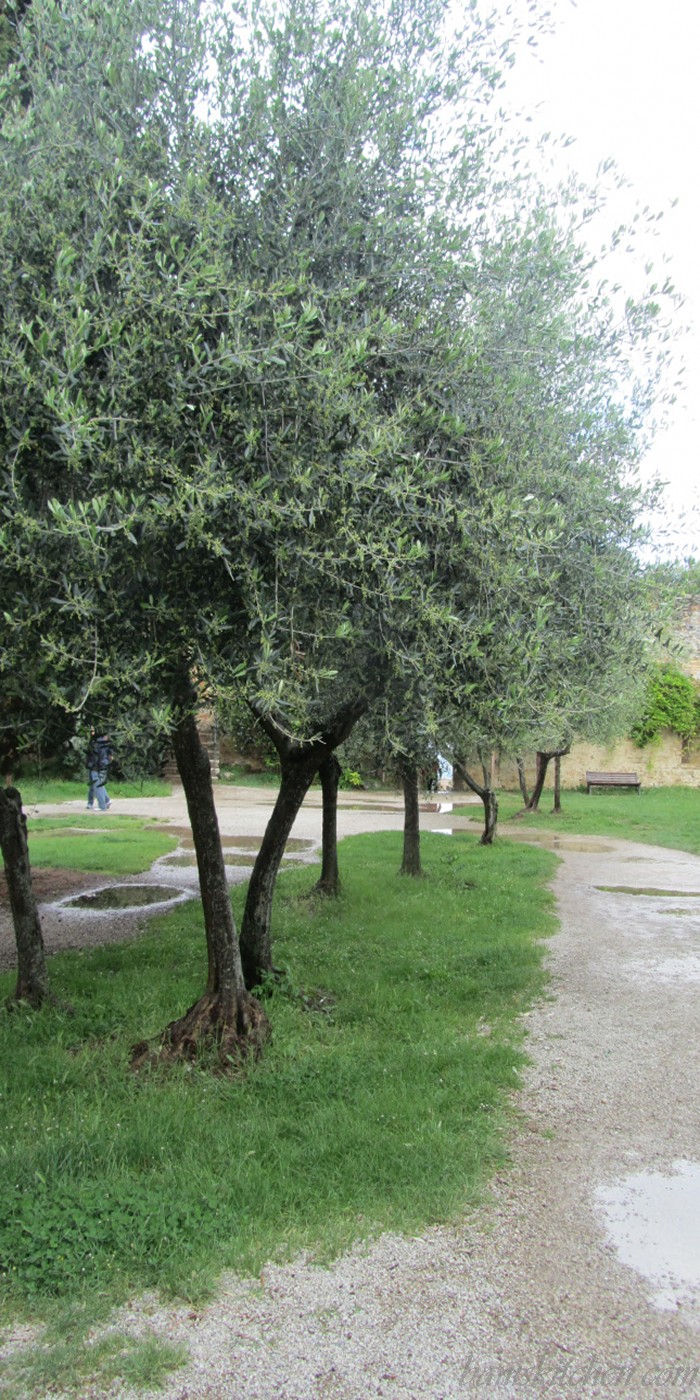 By the time the rest of the world receives olive oil in the grocery store, it is probably at least already 9 months old as it had to arrive by boat or plane. The fresher the olive oil the best. I have been told that when the olives are first pressed the olive oil is turbid and the solids have not yet separated from the clear but it tastes out of this world.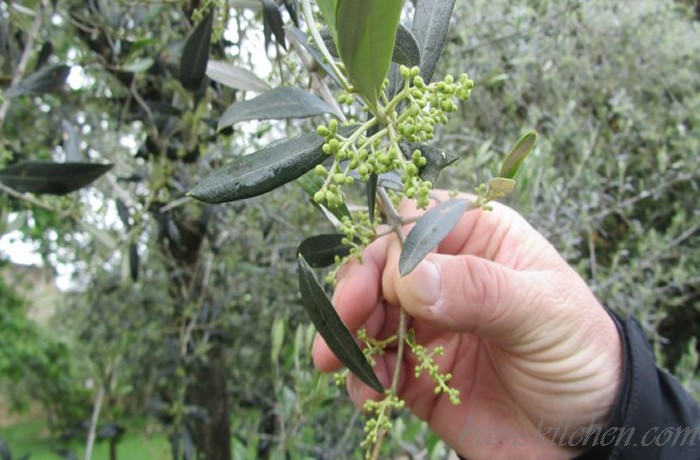 While visiting Italy, we rented a car and drove through the hills of Chianti and everywhere you looked was olive groves and wine vineyards. Mr. Anonymous and I took an amazing walk through the outskirts of Siena. We saw numerous olive trees with tiny little olives buds.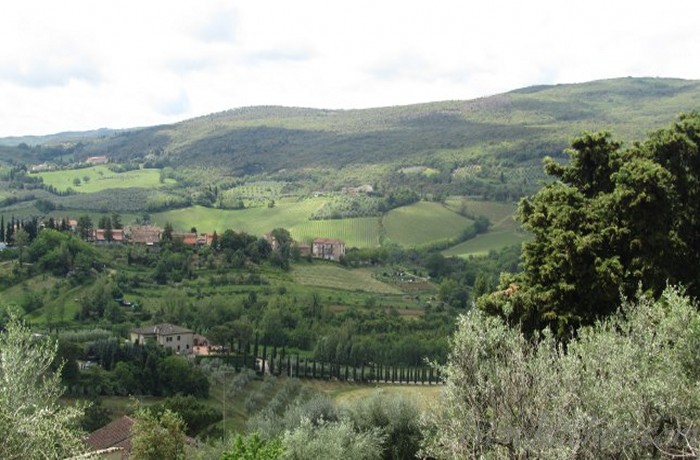 While in Italy, I literally slathered everything in a layer of olive oil. Hey you only live once! This is a once in a chance lifetime trip, so I am going to live a little. Salads, pastas, steaks, breads, pizza, and any picnic supplies tastes better with olive oil dripping off of it. Fresh EVOO is a very special treat and you would never cook with it but instead use is as last minute topping to dishes so you can taste the delicious smooth and aromatic flavors of the EVOO.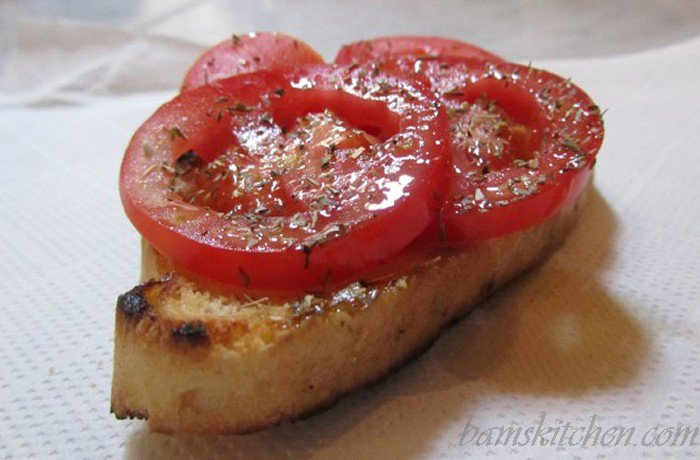 My favorite breakfast while I was in Italy was the Italian bruschetta with a couple of slices of toasted Tuscan bread topped with fresh-cut tomatoes and basil and drizzled with lots of fresh EVOO and fresh cracked pepper. Every place we stayed in Italy had a wonderful morning breakfast buffet included. They had beautiful salumi, bread, pastries, fresh fruit and sometimes even tomatoes. On each and every table they always have a bottle of olive oil, balsamic and salt/pepper. None of the places we stayed actually made the bruschetta for breakfast but Healthy World Cuisine was on location and cooking and creating on site. There were times that they did not even have tomatoes displayed as part of the buffet. However, I requested tomatoes and sometimes even basil and the staff would watch me as I would create Bam's Breakfast Bruschetta right there in the breakfast nook.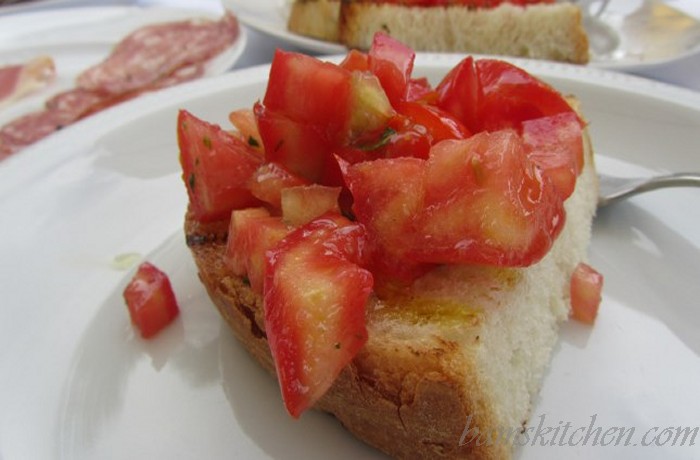 You might also enjoy these Bread recipes
Rosemary and Garlic Infused Tapenade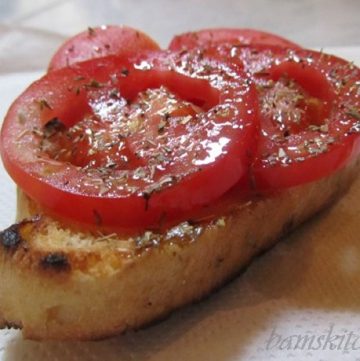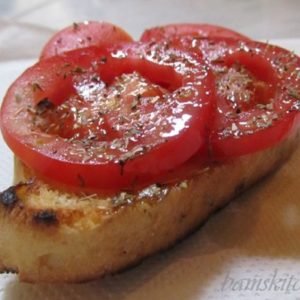 Bam's Breakfast Bruschetta with Italian EVOO
Breakfast Bruschetta with Italian EVOO is a simple but tasty way to start your day with crusty Tuscan bread, fresh tomatoes and a drizzle of extra virgin olive oil.
Print
Pin
Rate
Ingredients
4

slices

tuscan bread


2

large

heirloom tomatoes


2

tbsp

olive oil


¼

cup

fresh basil (optional)

½

tsp

cracked black pepper

½

tsp

salt
Instructions
Pop the toast in the oven until perfectly crunchy but still chewy

Place tomatoes on top of toasted bread, top with basil, drizzle with a significant amount of EVOO and lightly salt and pepper to taste
Notes
We like to use a good hearty Tuscan white bread but you can use whatever you desire. If you want to make this gluten-free, use a gluten free bread. Tomatoes when they are fresh in season are the best.
Nutrition
Calories:
155
kcal
|
Carbohydrates:
18
g
|
Protein:
4
g
|
Fat:
8
g
|
Saturated Fat:
1
g
|
Sodium:
441
mg
|
Potassium:
267
mg
|
Fiber:
2
g
|
Sugar:
4
g
|
Vitamin A:
837
IU
|
Vitamin C:
13
mg
|
Calcium:
50
mg
|
Iron:
1
mg