Aperol Sparklers and Surprise Balls of Fire is a special Italian cocktail and delicious pan fried appetizer with a surprise potato on the inside surrounded by a Italian sausage and breadcrumb crust.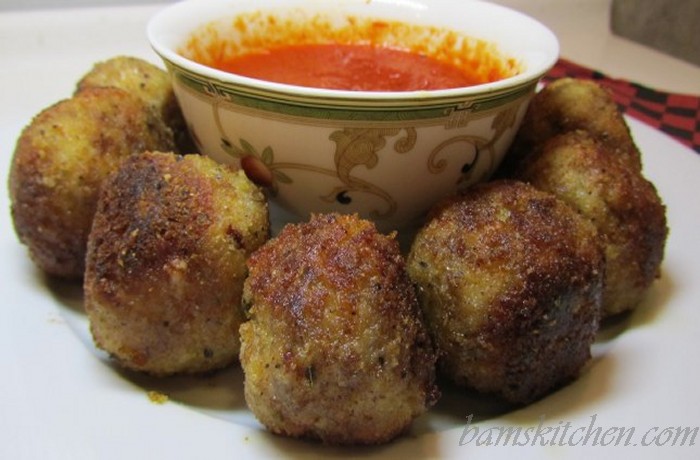 Can you Guess what the Surprise Ball of Fire is?
There is a secret ingredient hidden inside each meatball. Can you guess what it is? Drum roll….
It is a baby potato. When you bite into a surprise ball of fire you will enjoy the crisp and spicy exterior of the sausage and breadcrumb exterior with the melt in your mouth potato interior. We like to dip ours into a little marinara sauce.
If you want to make your surprise ball of fire low carb, you could exchange the potato with a hard boiled egg and replace the bread crumbs with crushed pork rinds. An air fryer would be perfect to crisp these up instead of pan frying, if so desired.
How to combat the Heat with Aperol Spritz
The world is sweltering hot this week.
In several locations around the world people have been spotted cooking eggs, fried rice and even baking cakes on the sidewalk.
It is so hot that car seatbelt buckles could be used as a branding device.
It is so hot in Hong Kong that I have stopped carrying an umbrella to shelter myself from the scalding sun but instead carry a full complete pop up tent where ever I go.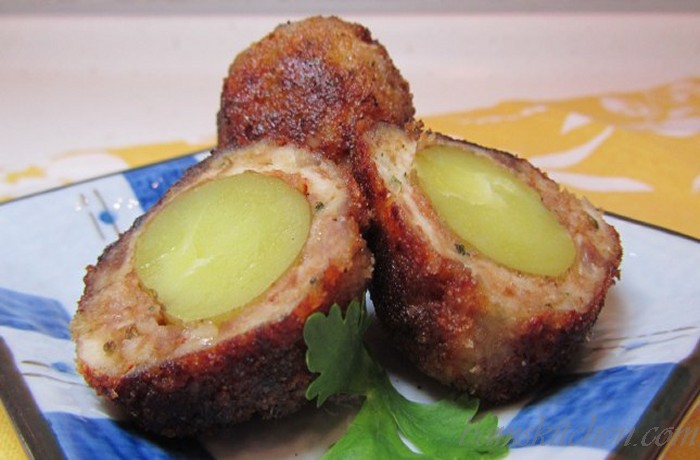 It is so hot that I stopped looking at the heat index in Fahrenheit but instead now using the metric system. Somehow that makes me feel better. If you run the aircon all the windows fog up and the kids keep drawing smily faces and write "wash me" on the windows. In addition, people are actually asking for ICE in their drinks. My youngest teenager says that living in Hong Kong feels like you are trapped in a hot cement box. How hot is it where you are living?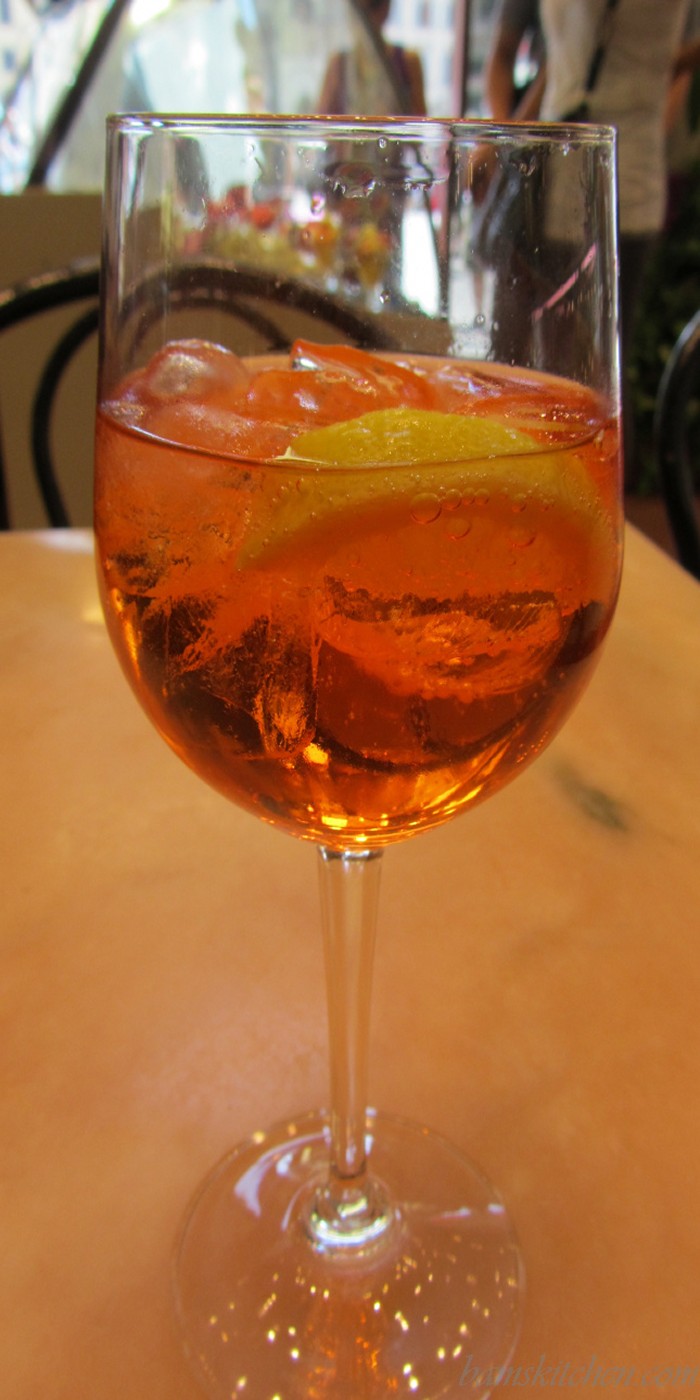 It's so hot in Italy all the gelato is now served up with a huge 7/11 slurpy straw and the statue of David was seen fanning himself with a Japanese fan.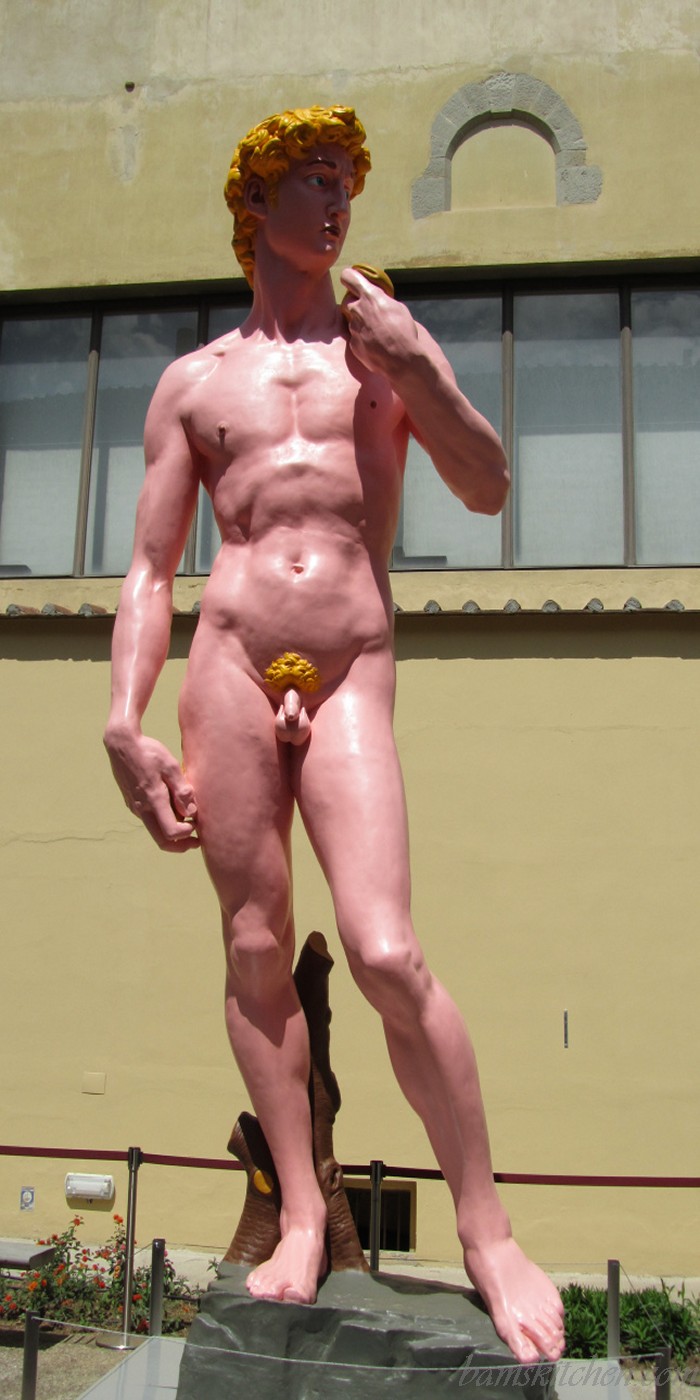 It is so hot in the US, that terrible forest fires are difficult to put out. To everyone going through these horrible events my positive thoughts and prayers are coming your way.
Several world records for heat indexes have been broken this week and I hope this delightful refreshing Italian drink and treat can keep you cool and comfortable this holiday week. I have the rare opportunity to enjoy, not one, but two holiday celebrations this week. Both holidays I am sure will have fireworks, sparklers, fun festivities and of course lots of delicious food. So please keep on reading to learn how to make a refreshing beat the heat Aperol Sparkler beverage and a Surprise ball of fire Italian treat.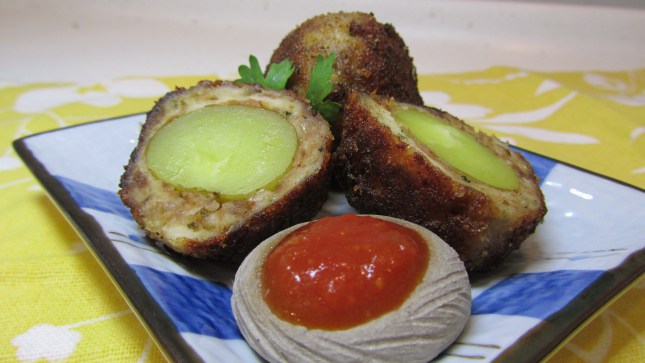 Every year on June 1st, China celebrates the handover ceremony of Hong Kong in 1997 officially marked the transfer of sovereignty over Hong Kong from the United Kingdom to the People's Republic of China.
On July 4th, USA celebrates our independence. Now, over 200 years later, we celebrate the Fourth of July because it stands as a symbol of the day long ago when our country's founders officially declared their independence.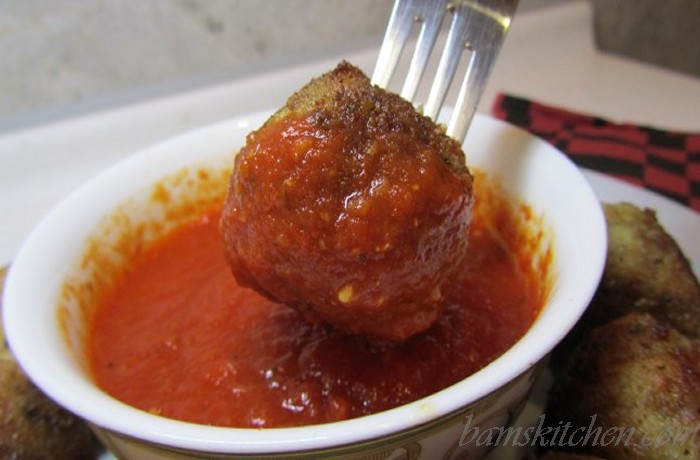 As a tribute to this very international world we live in, lets lift our glass of Italian Aperto sparkler while watching the US Fourth of July parade, enjoying the beautiful Chinese fireworks over the Victoria Harbor while nibbling on some Surprise balls of fire with a surprise in the center. That is how I like to roll…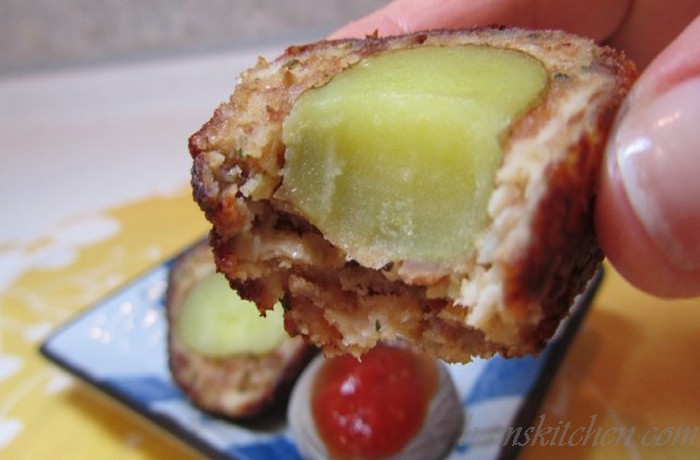 During my visit to Italy, I discovered a new yummy "adult" drink. I know that Healthy World Cuisine always revolves around my teenagers but there are sometimes when mom needs a break too.
Have you ever tried an Aperol Spritz? Aperol is a bright orange-colored Italian liquor made with bitter and sweet oranges,herbs, roots and many other yummy things they will not disclose. Aperol only has an ETOH content of 11 percent.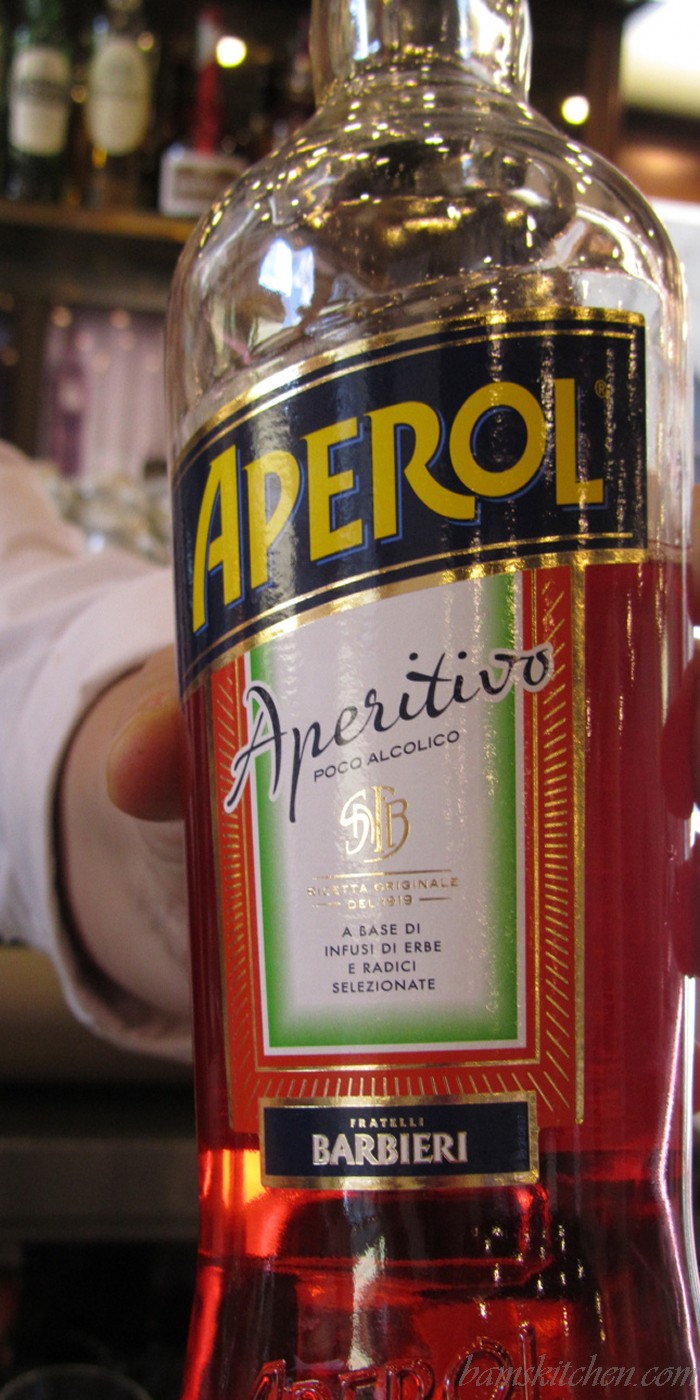 I have changed the name of Aperol Spritz to "Aperol Sparkler" as the bubbles from the Prosecco and soda water pop in your mouth and make it like a little cold celebration of Italian bliss. The Aperol is slightly sweet but slightly bitter and makes for a very refreshing summer drink. Some may compare it slightly to campari.
Aperol Sparkler
Serves 1
Aperol
soda water
Prosecco
crushed ice
orange slices for garnish
Step 1: For the Adults, in a chilled wine glass add crushed ice, splash of aperol, splash of Prosecco and a splash of soda water to top it off. Gently stir, garnish with an orange slice and sip to enjoy. (Repeat process until you're a happy camper.)
Step 2: For the Kids, in a plastic non breakable cup add crushed ice, splash of orange soda pop, squeeze of fresh orange juice and top up with soda water. Serve with fancy twisty straws, maraschino cherry and fresh orange garnishes.
Step 3: Enjoy the kiddie pool and run through the sprinkler with the kids and enjoy a nice tall Aperol Sparkler in the shade.
Now that you cooled down you need some great munchies to go with your cocktail. The other day I was at the market and I seen these adorable thimble sized potatoes. My teenagers are meat and potato boys at heart so this seemed like the perfect idea. Here is what I did to make these delicious Italian Meat Balls of Fire. These little meatballs actually are not too spicy but I took a little liberty on the naming convention to match today's hot and steamy temperature outside.
How to Make Surprise Balls of Fire
Step 1: Boil potatoes until fork tender about 10-12 minutes. Drain and set aside to cool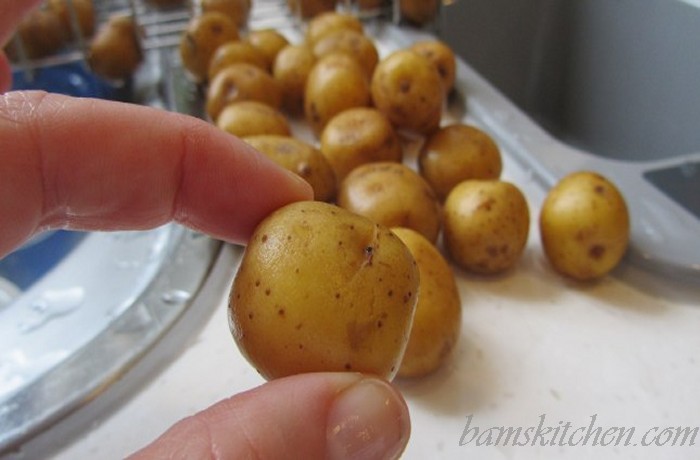 Step 2: In a separate bowl combine ground meat, Italian sausage, egg, parmesan cheese, garlic, onion, basil, hot pepper flakes and salt and pepper and set aside.
Step 3: Take one potato and wrap about one tablespoon of seasoned ground chicken/beef around each potato. Roll between your hands until smooth and round and all of the potato is covered with the meat mixture. (The meat coating should be about 1/8 inch thick around the potato.)
Step 4: Place breadcrumbs on a flat plate and roll meatball in the breadcrumbs until coated well. Repeat process for the rest of the meatballs.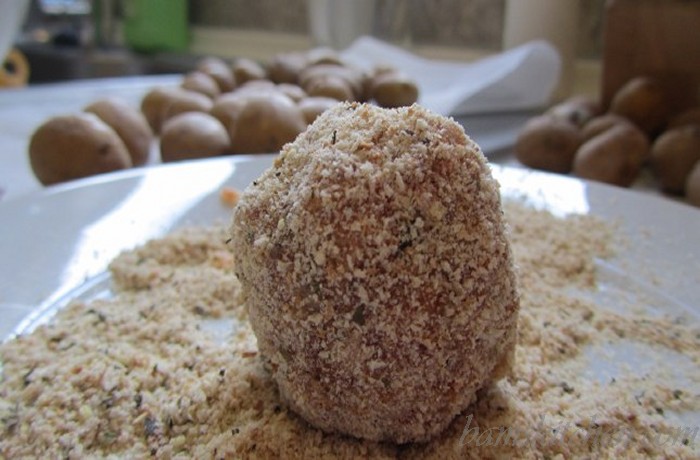 Step 5: Place 1 teaspoon olive oil in a non-stick pan and heat on medium heat. Gently place meatballs into pan and cook on all sides for about 8 minutes or until juices no longer run pink and lightly browned on all sides.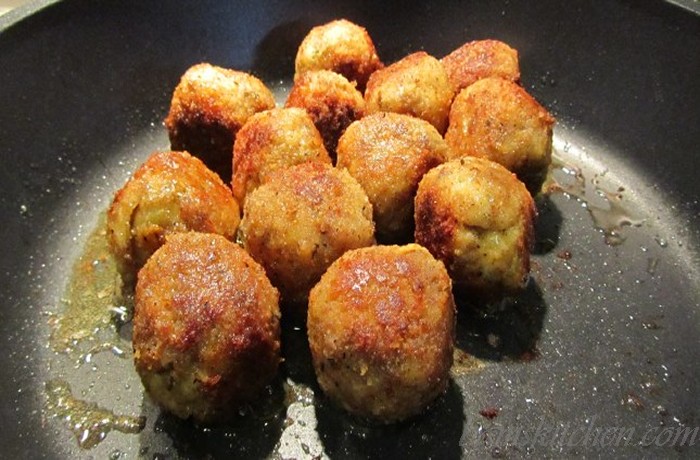 Step 6: Enjoy Surprise Balls of Fire dipped in Marinara sauce as a fun appetizer (Great make ahead appetizer as they can just be reheated in the oven just before your guests arrive or are even good at room temperature)
More Appetizers to Enjoy!
Baked Cheesy Salami Wrapped Jalapeños
Hungry For More? Subscribe to our Newsletter and follow along on Facebook, You Tube, Instagram, and Pinterest for all the latest updates.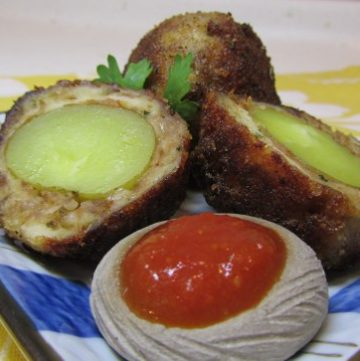 Aperol Sparklers and Surprise Balls of Fire
Aperol Sparklers and Surprise Balls of Fire is a special Italian cocktail and delicious pan fried appetizer with a surprise potato on the inside surrounded by an Italian sausage and breadcrumb crust.
Print
Pin
Rate
Ingredients
12 miniature potatoes

1 pound of ground turkey

1/4 pound Italian sausage ground

1/4 cup grated parmesan cheese

1/2 small onion chopped

2 cloves fresh chopped garlic


1 teaspoon dried basil

1/4 teaspoon dried red pepper flakes (optional)


salt and pepper to taste

1/2 cup seasoned breadcrumbs

1 - 2 tablespoons of olive oil for frying

marinara sauce for dipping (optional)
Instructions
Boil potatoes until fork tender about 10-12 minutes. Drain and set aside to cool

In a separate bowl combine ground meat, Italian sausage, egg, parmesan cheese, garlic, onion, basil, hot pepper flakes and salt and pepper and set aside.

Take one potato and wrap about one tablespoon of seasoned ground chicken/beef around each potato. Roll between your hands until smooth and round and all of the potato is covered with the meat mixture. (The meat coating should be about 1/8 inch thick around the potato.)

Place breadcrumbs on a flat plate and roll meatball in the breadcrumbs until coated well. Repeat process for the rest of the meatballs.

Place 1 teaspoon olive oil in a non-stick pan and heat on medium heat. Gently place meatballs into pan and cook on all sides for about 8 minutes or until juices no longer run pink and lightly browned on all sides.

Enjoy Surprise Balls of Fire dipped in Marinara sauce as a fun appetizer (Great make ahead appetizer as they can just be reheated in the oven just before your guests arrive or are even good at room temperature)
Nutrition